Milwaukee Bucks point guard Monta Ellis reportedly will opt out of the final year remaining on his contract with the team, according to league sources via ESPN NBA insider Chris Broussard:
Sources: Monte Ellis has told Bucks he is opting out of the 1-year, $11 million left on his contract. Will become coveted free agent

— Chris Broussard (@Chris_Broussard) June 17, 2013
According to Broussard, Ellis has one year and $11 million remaining on his current deal with the Bucks.
Milwaukee offered Ellis a three-year, $36 million extension at the beginning of June. He had until June 20 to opt out, according to the Journal Sentinel's Charles F. Gardner.
Since he opted out, he will become a free agent on July 1.
Ellis, who will turn 28 in October, led Milwaukee in scoring this past year, averaging 19.2 points, six assists and just over two steals per game while playing in all 82 regular-season games. He led the Bucks in four postseason games as well, averaging 14.3 points, 5.5 assists and 2.5 steals per contest against the Miami Heat.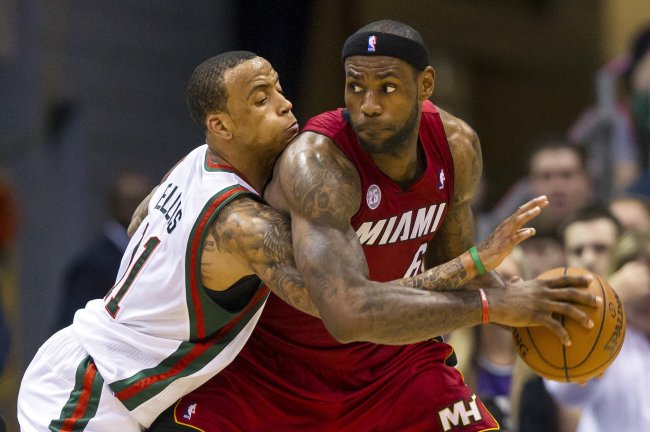 Jeff Hanisch-USA TODAY Sports
Sources close to Broussard say that there are three teams expressing interest in Ellis, including the Los Angeles Lakers. However it's unlikely that the Lake Show would be able to acquire him, as they would need to work out a sign-and-trade with the Bucks.
Which reportedly interested team is most likely to land Monta Ellis this summer?
The Atlanta Hawks and Dallas Mavericks are the other two teams believed to be in the mix to sign Ellis this summer.
Considering the fact that Ellis is still in his prime and averaging 19.4 points per game for his NBA career, the list of teams interested in him is sure to grow as the summer progresses.
Ellis, who played high school basketball at Lanier in Jackson, Miss., has played eight seasons in the NBA since the Golden State Warriors selected him 40th overall in the 2005 NBA draft.
Follow Bleacher Report Featured Columnist Patrick Clarke on Twitter.