2013 NBA Draft Prospects Guaranteed to Soar Up Draft Boards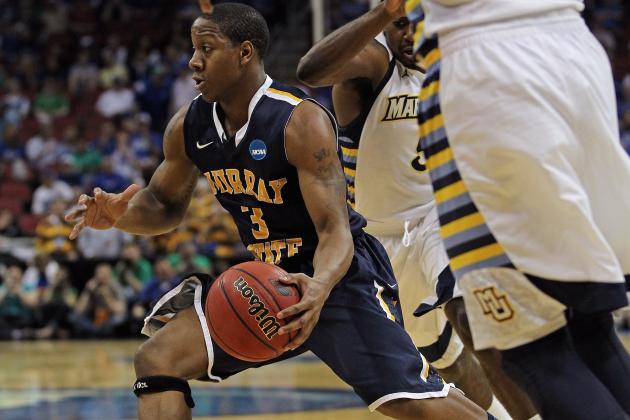 Jonathan Daniel/Getty Images

With the workout process in full swing, teams are getting up-close-and-personal looks at some of this year's prospects who might have flown under the radar.
These are the guys whose college settings may not have been ideal for showcasing NBA strengths. That's why workouts are so important.
With less than three weeks remaining before the 2013 draft, the following are prospects who should be expected to soar up boards before June 27.
Begin Slideshow

»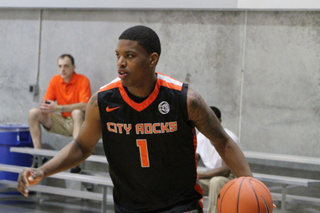 Photo courtest of bustingbrackets.com
Ricky Ledo didn't play a single game for Providence after being ruled a partial qualifier, but that just adds to the intrigue surrounding the former high school standout.
He's considered one of the top scorers in the field, and at 6'6'', he's got the size and athleticism that translates.
Ledo also has a beautiful jumper. He's capable of heating up like a microwave and scoring points in bunches.
Chances are his jumper, along with his physical tools and impressive handle, turns dozens of heads during workouts. The NBA guys love 2-guards with defensive potential who can handle the ball and generate offense. Ledo has a shot at catapulting up draft boards before June 27.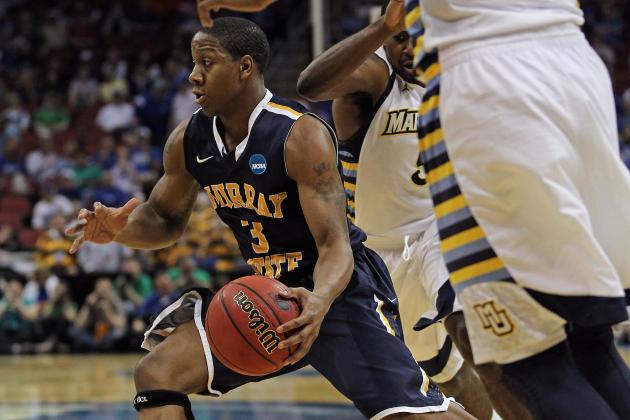 Jonathan Daniel/Getty Images

Isaiah Canaan has been on his workout tour for the past two weeks. It's going to be tough for him to try and prove he's a pass-first point guard in workouts, but that jumper is bound to astound.
He shot over 40 percent from behind the arc in three out of the four years he spent at Murray State. Canaan is one of the more lethal scorers off the dribble, with the ability to stop and pop from anywhere out to 27 feet away.
He also tested as one of the better athletes at the combine.
Canaan should draw first-round interest from playoff teams looking for a backup point guard at the end of Round 1. If you erased the fact he played in a mid-major conference, Canaan might be up there on draft boards with Shane Larkin and Dennis Schroeder.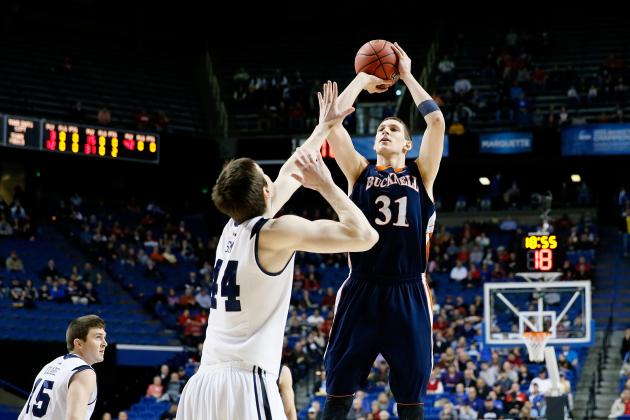 Kevin C. Cox/Getty Images

Mike Muscala is one of the most skilled big men in this draft class, coming off a year in which he averaged 19 points and 11 boards.
He's got a soft touch and a refined low post game to go with a reliable and deadly mid-range jumper. He actually finished first amongst all prospects at the combine during the spot-up shooting drill.
Muscala projects as your typical pick-and-pop big man.
Though he struggled in the NCAA tournament against Butler, it appears that Muscala has been given a clean slate. There's no doubt he needs to add weight and muscle, but his basketball talent and skill set are top-notch.
I'm not sure the first round is a possibility, but don't expect Muscala to slip too far down anyone's board. I'm expecting a team to call his name early in Round 2.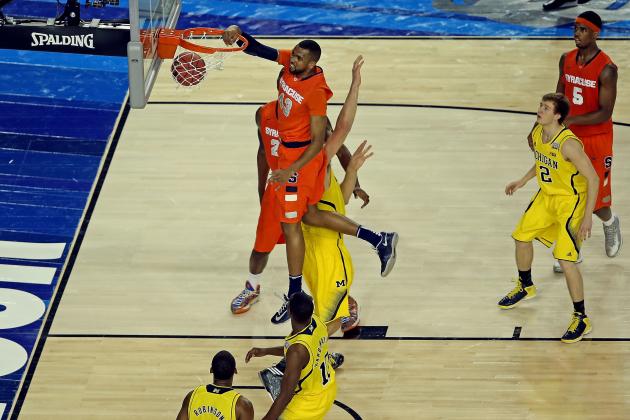 Andy Lyons/Getty Images

James Southerland already has an identity, and that's going to help him out on draft day. Teams know exactly what they will be getting from him, which should make his services easier to seek out.
He's a three-point specialist, but at 6'8'' with athleticism that allows him to play above the rim, Southerland brings a little more to the table than just a jump shot.
If a guy like Steven Novak can go No. 32 in a draft based solely on his three-ball, there's no reason Southerland can't crack the first round. Playoff teams looking for immediate production as opposed to a long-term project could target Southerland with picks No. 20 through No. 30.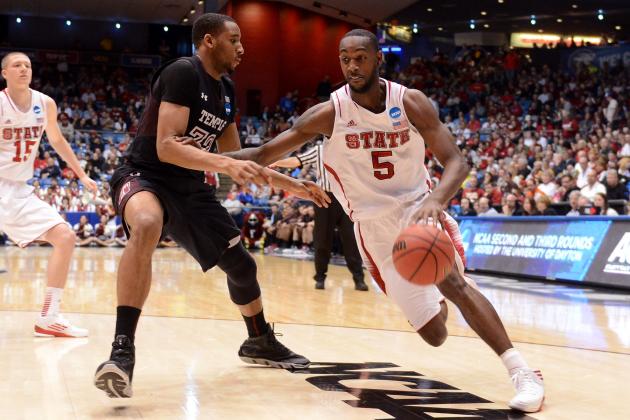 Jason Miller/Getty Images

C.J. Leslie's freakish athleticism is going to allow a team to ignore the existing red flags. He's simply a one-of-a-kind athlete for a 6'9'' forward.
Questions remain over his natural position. At 209 pounds, many wonder whether he's got the strength and toughness to bang down low with the NBA big boys.
But in a workout setting with minimal defense, these question marks and potential flaws are likely to go undetected.
Leslie isn't going to get lottery consideration, but any team outside the top 14 is going to give him a serious look. And even though we've projected him as a second-round pick all year, it wouldn't be surprising to see a first-round team take a chance on one of the higher-risk, higher-reward prospects in this draft class.
With recent news that Croatian star Dario Saric will be withdrawing from the draft, according to Michael McNamara of BourbonStreetShots.com, Giannis Antetokounmpo has become the new international prize.
Playing in Greece's second division, nobody is quite sure just how his game is going to translate.
But if you've seen him in action, you know the level of competition he's currently facing has no effect on his long-term potential. At 6'9'', he's got a legitimate point guard's handle. I'm not quite sure he knows what to do with it just yet, but Antetokounmpo has plenty of time on his side.
He's the ultimate gambler's pick. Whoever drafts Antetokounmpo might either get a star or a dud. Saric's decision to skip this year's draft might allow Antetokounmpo to take his spot as a potential early first-round treasure.
He'll be playing for Greece's under-20 team against Croatia at this year's Eurocamp, which will be a great opportunity for him to make a statement and soar up draft boards.