Kobe Bryant's boredom may lead to new ink on his body.
The Lakers star continues to heal from a devastating Achilles injury that ended his season early and is no doubt lounging in bed, entertaining every last random thought that crosses his mind.
The latest vision that hit the Black Mamba is a new tattoo, possibly a rosary that would drape over his right arm.
Here is how Bryant's day is going, via Twitter:
Thinking about getting a lil more ink #whynot #justdoit

— Kobe Bryant (@kobebryant) May 14, 2013
A rosary ove my right shoulder cap going down my arm maybe

— Kobe Bryant (@kobebryant) May 14, 2013
Need to see some sketches of what that would look like first

— Kobe Bryant (@kobebryant) May 14, 2013
First off, let's just say Bryant would do right by taking a deep breath and thinking long and hard about his next venture to the tattoo parlor.
Second, he should probably stay away from what fans might offer:
@kobebryant should get a snake (black mamba) w/ 5 eyes (5 championship rings) yeah, that would be dope!

— (ken-yell) (@KENYELJONES) May 14, 2013
As a reminder, Bryant does have some extensive ink already on his right arm, so it's just a tad surprising that he wishes to continue the skin mural along his shooting arm.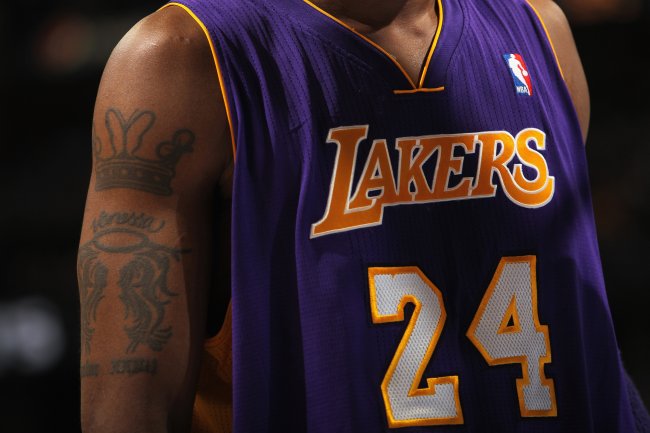 Doug Pensinger/Getty Images
Now, Bryant does note that he needs to see some sketches before making a decision, so we leave it to you fine denizens of the Internet to hit him with some beautiful and rather hilarious interpretations.
If you have no idea what a rosary tattoo might look like, there is no better way to show you one than with this tat featured on actress and Los Angeles sports fan Alyssa Milano.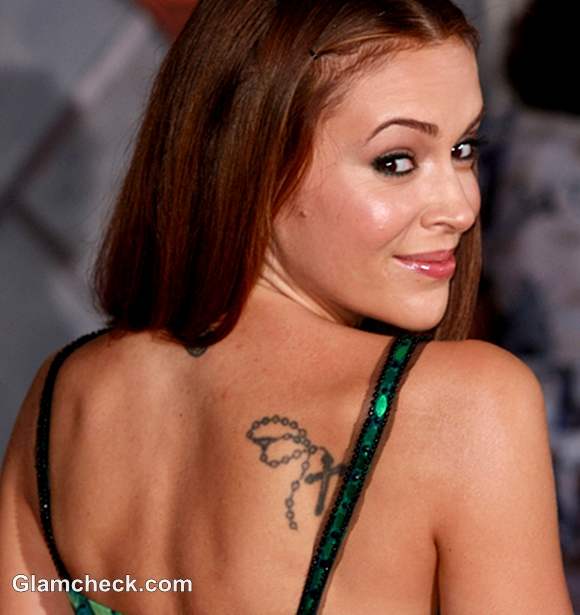 So you think you can pull this off just as well, Mamba?
I say Bryant ditches the entire rosary theme altogether and goes with something far more in keeping with his bigger-than-life personality.
Larry Brown Sports reminds us of this fan marvel I think would go brilliantly over some visible portion of Bryant.
Whichever route he decides to take, I support him, and I also appreciate the Twitter ramblings that come during a very rare portion of Bryant's life.
Normally, the Lakers star would be in the gym at all hours of the day and night, but instead, he is at home watching movies and pondering life's bigger questions: What tattoo goes best with a butterfly crown?
Hit me up on Twitter and we can monitor the situation together: Follow @gabezal