Most Misunderstood Players of the Second Round of NBA Playoffs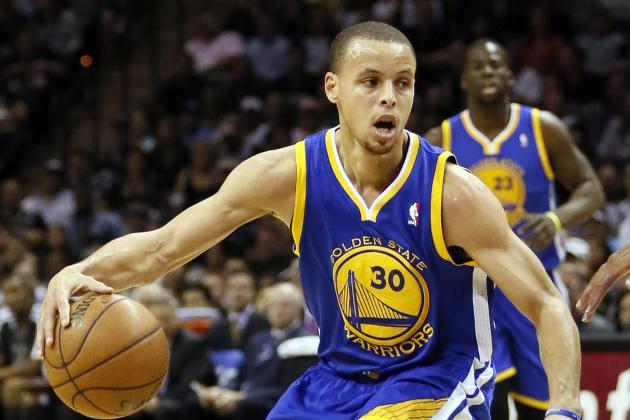 Soobum Im-USA TODAY Sports
Golden State Warriors' Stephen Curry
The most misunderstood players in the second round of the NBA playoffs include a collection who do more for their teams than some causal NBA fans may realize.
While ranging in terms of overall status from role players to fringe All-Stars to All-Stars, some supporting players provide more value than what they are typically credited for at first glance.
This value comes in the form of competitiveness that cannot be quantified as well as scoring efficiencies that remain untapped.
Each player on the following list of NBA playoff teams has elevated their games in the postseason, helping their respective teams in the second rounds of their series.
Begin Slideshow

»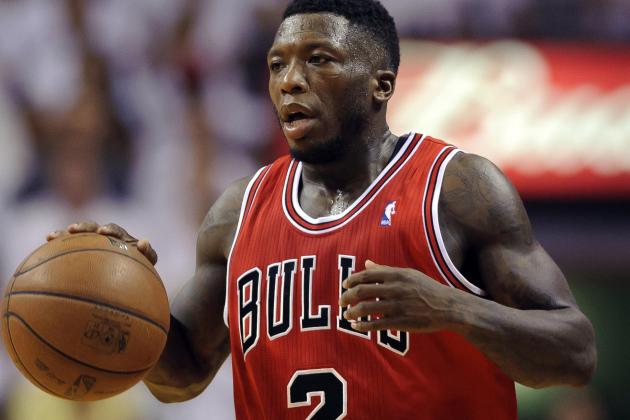 Steve Mitchell-USA TODAY Sports
Chicago Bulls' Nate Robinson
Nate Robinson is on his sixth different team since 2009.
As he moved from one organization to the next, whispers of selfishness and a lack of desire on the defensive end followed.
With Robinson averaging 25.4 minutes during the 2012-13 campaign, however, the Chicago Bulls ranked third in the NBA defensively, giving up only 92.9 points per game.
He shot 40.5 percent from the field to score 13.1 points during the regular season and has improved those numbers to 48.8 percent and 17.4 points in the playoffs.
Though his 5'9" frame has been knocked down throughout the postseason more than anyone else, Robinson keeps getting up stronger with a competitive fire. Combined with his statistical production, that has been contagious for the Bulls—something that Robinson should be given the proper credit for instilling.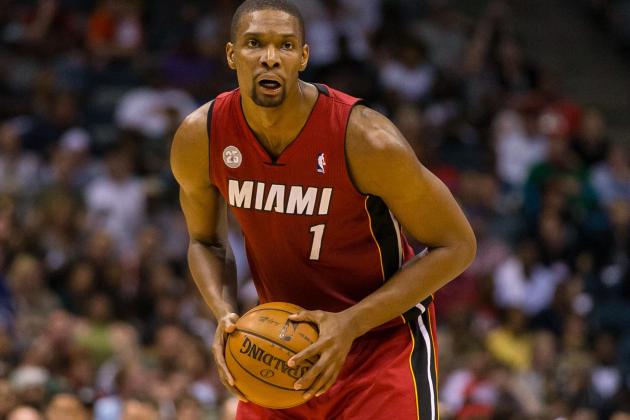 Jeff Hanisch-USA TODAY Sports
Miami Heat's Chris Bosh
Chris Bosh is the third scoring option for the Miami Heat.
His scoring average dipped during the regular season to 16.6 points as a result of being the third member of Miami's Big Three. It was his lowest mark since averaging 11.5 for the Toronto Raptors as a rookie in 2003-04.
While some people use those numbers to suggest that Bosh's game is on the decline, his shooting percentages suggests otherwise.
According to Hoopdata.com, Bosh has improved his efficiency on field goals attempted at the rim in 2012-13 to 74.8 percent compared to 66.5 last season. From 16-23 feet out, he's also improved to 52 percent as compared to 40.
His increased efficiency has led to a career-best field-goal percentage of 53.5 percent overall during the regular season, indicating that Bosch still is as ready as ever when his number is called.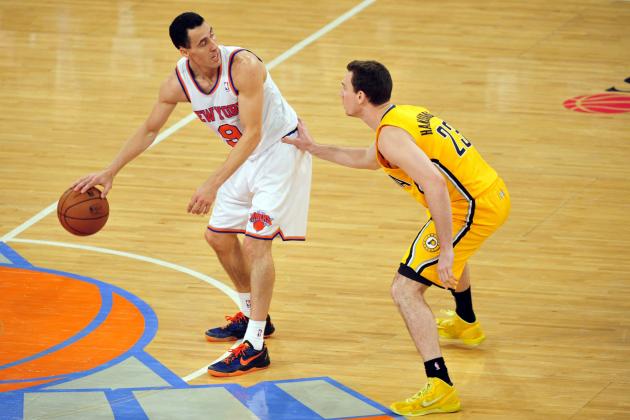 Joe Camporeale-USA TODAY Sports
New York Knicks' Pablo Prigioni
If you only read the box scores, it would be impossible to understand the overall value that Pablo Prigioni has provided the New York Knicks this season.
The 36-year-old rookie from Argentina has started 25 games, including seven in the postseason.
While he has only averaged 5.7 points, 3.1 assists and 2.3 rebounds in the playoffs, Prigioni has brought a calming influence to the floor that the Knicks have desperately needed.
In his first NBA season, he has played at a pace that's consistently allowed him to see the play develop in time to make the proper pass. On a team built to score off isolation offense, the ball movement that Prigioni provides on a nightly basis has been critical.
His contributions are much more critical than his scoring average of 5.7 points would suggest.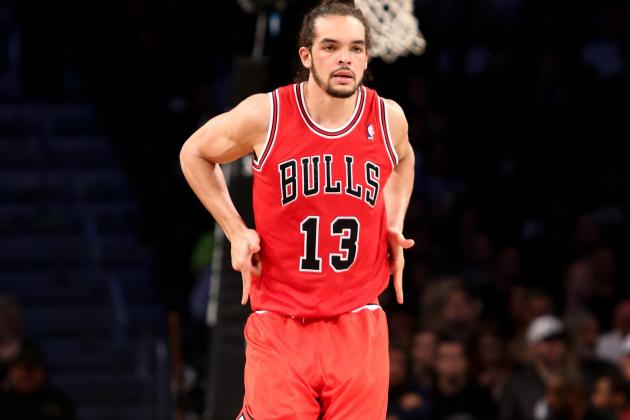 USA TODAY Sports
Chicago Bulls' Joakim Noah
The general narrative surrounding Joakim Noah's game includes buzzwords like hard-nosed, gritty and a hustle player.
The truth is, however, the phrase "one of the top five centers in the NBA" also applies.
Anchoring head coach Tom Thibodeau's defensive attack for the Chicago Bulls, Noah averaged 11.9 points, 11.1 rebounds, four assists and 2.1 blocks in 2012-13.
Playing on a Bulls team without Derrick Rose for the season as well as Luol Deng and Kirk Hinrich of late, Noah has willed Chicago to a 1-1 series tie with the Miami Heat in the second round.
He has accomplished this while battling through a plantar fasciitis injury of his own, eliminating fellow All-Star center Brook Lopez and the Brooklyn Nets in the first round.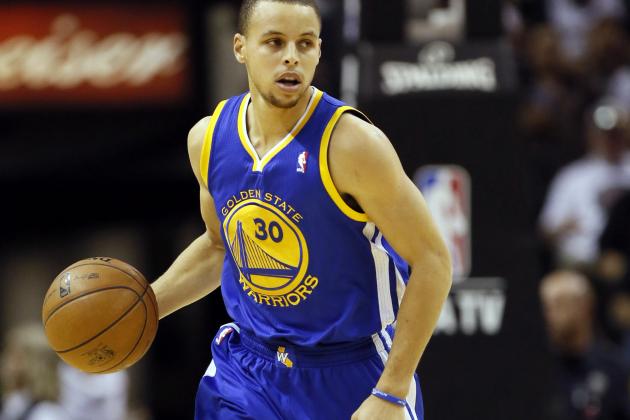 Soobum Im-USA TODAY Sports
Golden State Warriors' Stephen Curry
After averaging 19.2 points in 258 regular season games since 2009, most NBA fans are aware of Stephen Curry's ability to score.
What some may be slow to realize, however, is how dominant of an all-around point guard Curry has actually become for Golden State.
While shooting 45.3 percent from three-point range throughout the 2012-13 campaign, Curry has also demonstrated an ability to attack the basket in a fashion like former Pistons guard Isiah Thomas.
He dished out 6.9 assists during the regular season and improved that average to 8.9 in the playoffs through Thursday.
Despite the fact that he was omitted from the 2013 NBA West All-Star team, there aren't four point guards in the league I'd rather have running my team than Curry—even if some people still think he's just a three-point shooter.