The 2012-13 NBA season is approximately three-fourths of the way completed, but there is still plenty of juicy buzz swirling around some of the most popular players in the league.
While the talk is no longer of potential trades, there's still plenty to discuss concerning upcoming free agency, contracts, injuries and more.
Let's take a look at the latest whispers from around the Association in Saturday's rumor roundup.
Kyrie Irving
While the Cleveland Cavaliers are out of playoff contention, it doesn't seem likely that they'll shut down sophomore phenom Kyrie Irving.
Should the Cavs sit Irving if he's still able to play?
The Cavs guard recently made headlines when coach Byron Scott told the media that he'd have "no problem" sitting the star for the remainder of the season if he's hurting.
However, ESPN's Brian Windhorst followed up and found that sources close to the situation believe this was nothing more than miscommunication. There are apparently no plans to sideline the former Duke product for this knee issue.
Considering the 20-year-old missed a majority of his only season with the Blue Devils and missed 15 games during his lockout-shortened rookie campaign, it would be a bit drastic to end Irving's season prematurely if he can suit up and play with no extreme risk of reinjuring the area.
Rudy Gay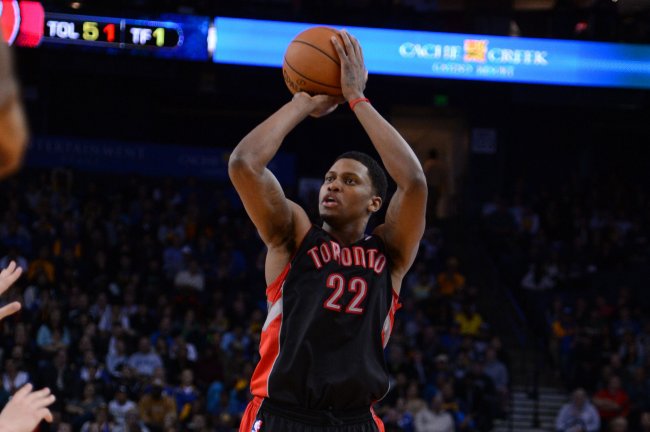 Kyle Terada-USA TODAY Sports
The Toronto Raptors made a huge splash prior to the trade deadline by acquiring Rudy Gay from the Memphis Grizzlies, so it makes sense that Marc J. Spears of Yahoo! Sports is reporting the organization plans to extend the swingman.
Per Spears' write-up, GM Bryan Colangelo believes the 26-year-old should be the face of the franchise and wants to keep him around past 2014-15 (Gay has a player option that year, meaning he could potentially leave as a free agent as early as the 2014 offseason).
In addition to locking up Gay for the foreseeable future this summer, it seems the Toronto front office plans to pursue a way to flip Andrea Bargnani for a more proven post scorer (via Spears).
If Colangelo can accomplish this, we may be talking playoffs in Canada for the first time since 2008.
Kris Humphries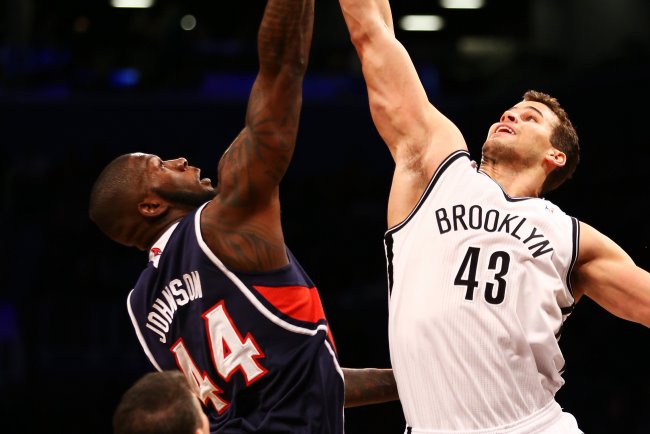 Al Bello/Getty Images
The Brooklyn Nets big man is having a tumultuous season and it's finally cost him his spot in the rotation.
According to ESPN New York's Mike Mazzeo, league sources have indicated that the veteran power forward will no longer be seeing any semblance of significant minutes under interim coach P.J. Carlesimo.
The 28-year-old is averaging a mediocre 5.5 points and 5.9 rebounds in 2012-13, well below the 13.8 points and 11.0 boards he put up in 2011-12 (a contract year for Humphries).
Rebounding specialist Reggie Evans should continue to start at the 4, while rookie Mirza Teletovic should also find some minutes at the position.
Barring an injury, it's tough to foresee the struggling Humphries get back in Carlesimo's good graces.