NBA Injury Report: Kevin Love's Hand, Kyrie Irving's Knee, Derrick Rose and More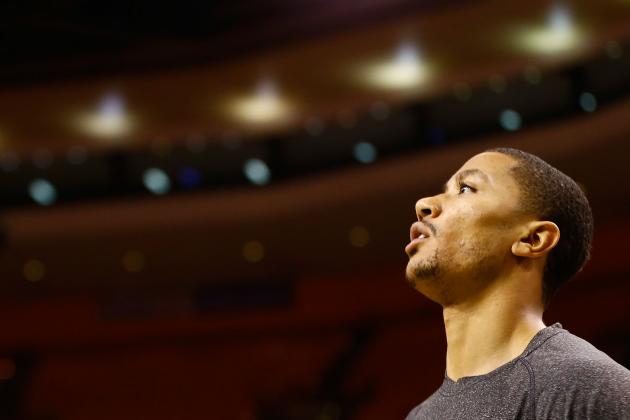 Jared Wickerham/Getty Images

The playoffs are another week closer, and with teams fighting for playoff position and even a playoff berth, injuries are once again the key for far too many teams. The trade deadline has passed, so for the most part, these are the teams you'll see come playoff time.
There is the hope for teams like the Bulls, who could get Derrick Rose back into a tight Eastern Conference race. Having him on the floor could help them surge from the sixth slot all the way up to a possible two-seed.
The opposite is true for the Spurs, who are using their lead in the West to allow players like Tony Parker to heal up and get some rest. We'll see more of that as we get closer to the season's end and the real start of NBA action: the playoffs.
For now, let's take a look around the Association at the 10 biggest injuries in effect from this week.
Begin Slideshow

»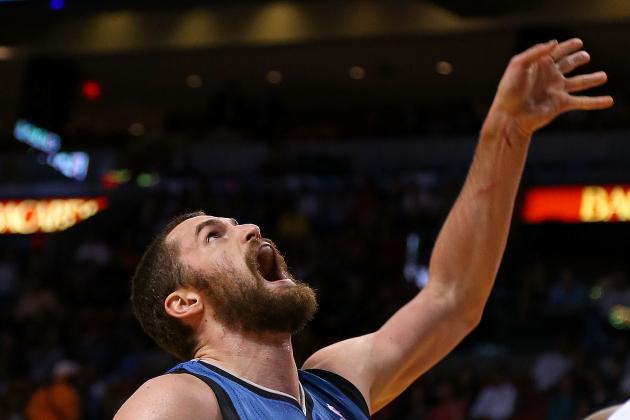 Mike Ehrmann/Getty Images

Kevin Love has still not been cleared to go back to "basketball activities," though he has been keeping his cardio up in hopes that he can return to the floor quickly once his hand is healed.
He'll head to his surgeon to get that clearance early next week, so next week's injury report should have some positive news for Love and the Timberwolves.
The hand was re-injured once, so Minnesota will be even more conservative this time around, even with schedule pressures. Love will want to be careful and is reportedly looking for solutions to protect the hand in early games and practices.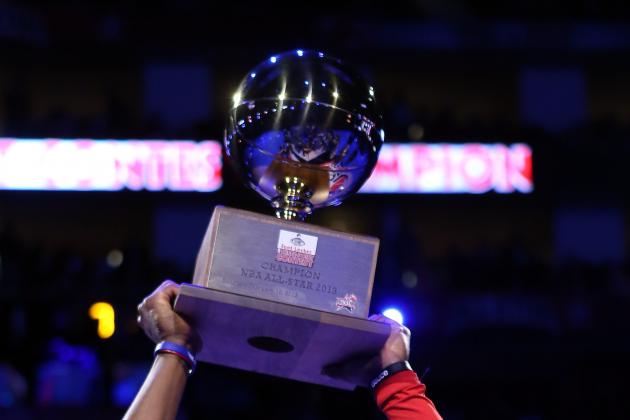 Ronald Martinez/Getty Images

Kyrie Irving missed Tuesday's game and will miss at least one more this week as the Cavs medical staff works to get ahead of some swelling and pain in his knee. While they don't think this is anything serious, it's not normal. Any problem with the knees of a quick player like Irving is going to have to be treated aggressively.
Irving will miss time now in order to be healthy down the line. As we've seen with other players, knee injuries at a young age often turn into more serious knee problems years later. It can take years off a career, and with Irving's skill set, he may end up more of a shooter than a true point anyway.
This long-term horizon is smart, even if it goes past this couple games. The Cleveland medical staff has a good reputation around the game, so watch to see if a few days is enough to make this problem more manageable.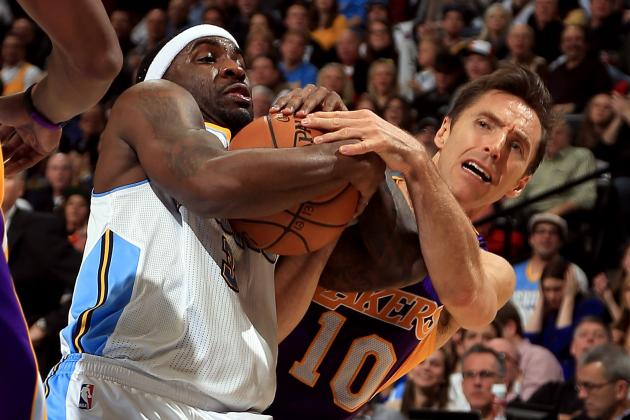 Doug Pensinger/Getty Images

The Lakers have had enough things go wrong that losing Steve Nash to injury seems even worse than it is. This is a simple situation of back spasms, which started up late last week. At Nash's age, it's not surprising.
Nash is working with the team medical staff to get the pain-spasm cycle under control, using all the modalities at their disposal. Word from the team is they are making progress, with the hope that Nash will not only be ready for Sunday's game, but also Thursday's.
Watch to see if Nash is able to play normally, but the real key will be when he comes out. Keeping his back loose might take some extra work, such as heat on his back the way Larry Bird used to or even a simple massage before coming back in.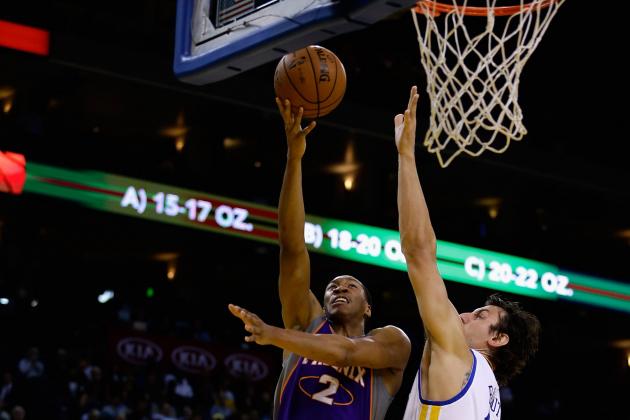 Ezra Shaw/Getty Images

Andrew Bogut's comeback isn't going well. The worry is that shortly after his return, new symptoms have popped up.
The director of spine trauma and minimally invasive surgery at Cedars-Sinai Spine Center in Los Angeles, Dr. Neel Anand, told the San Francisco Chronicle that it should take two to six weeks for recovery, but even once Bogut gets back on the floor, the Warriors have to keep him there.
He was already having issues with back-to-back games and getting extra rest, so the Warriors are left with an unreliable and rusty center as they push toward the playoffs.
Bogut is definitely out for this week, and how he responds to treatment will determine when he can come back. The Warriors are in a tight battle for a playoff spot and/or position, so they'll need to get Bogut back and hold serve in the meantime.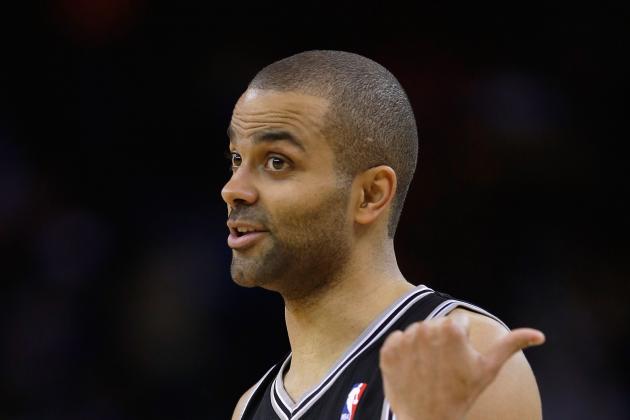 Ezra Shaw/Getty Images

The Spurs always seem to take the long-term approach to injuries. Even when it was short of players, the team was willing to go even shorter and be without Tony Parker earlier this week. The injury wasn't that significant—a bruise on his triceps—but there's no question that having five days of rest and treatment will help.
Parker should be at or near full strength when he gets back on the court this week. There shouldn't be too much of an effect on his game, especially since he's not a big shooter. There's no real way to protect the injury, but again, that shouldn't be an issue.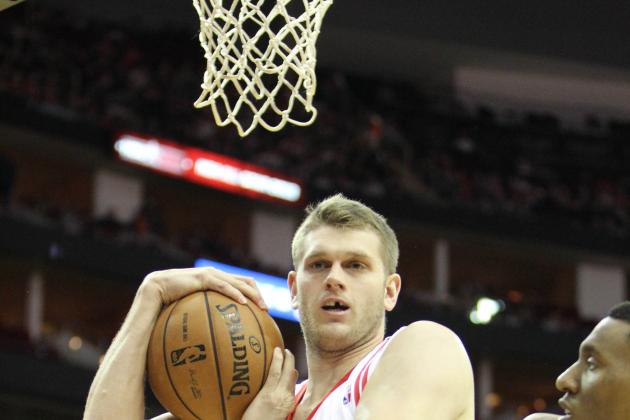 USA TODAY Sports

It's getting a bit weird between Cole Aldrich and the Sacramento Kings. Aldrich was part of a trade last week and still hasn't cleared his physical. The issue itself is unknown, though Aldrich has had issues with his ankles and knees.
Clearly a team is going to take a close look at any past issues and do its due diligence on a player, but in a major market, it's pretty laughable that something normal would take more than a week to suss out. Specialists aren't that tough to find, even in Sacramento, and there are planes to other cities if those are necessary.
People around the league are really starting to wonder what the situation is, but some are wondering if this is less about tests and more about negotiations between the Kings and Rockets.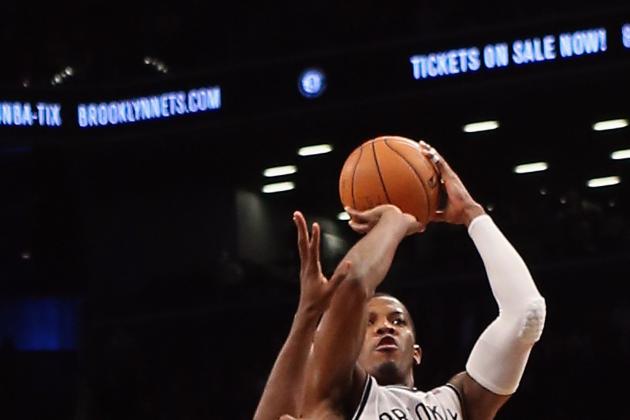 Bruce Bennett/Getty Images

Joe Johnson doesn't have much Brooklyn bounce in his step right now. He missed another game Tuesday with heel pain and doesn't seem to be making much progress. The worry now is that this is more than simple pain and could be plantar fasciitis, a much more painful and lingering condition.
Johnson has missed three games while the Nets medical staff works on the foot. Johnson does have a history with fasciitis and thinks this is nothing more than a bruise, but if it goes much further, we'll have to watch it closely to make sure this isn't something that's going to pop up down the line.
The Nets need Johnson back, but might look to buy him rest over the next couple weeks, using C.J. Watson and Keith Bogans in Johnson's minutes.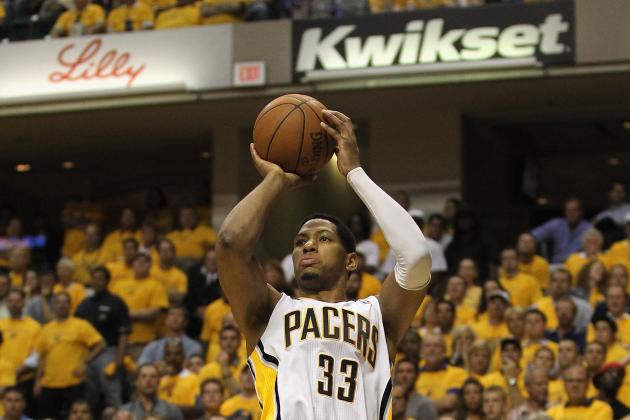 Jonathan Daniel/Getty Images

Danny Granger is back on the floor for the Pacers, but how is it going medically? Pretty well, actually. Granger is slowly increasing his minutes, and Frank Vogel is already discussing putting him back into the starting five.
Conrad Brunner of 1070 The Fan has a great breakdown of what to expect from Granger. Brunner explains that the Pacers are letting his knee adjust to playing time with an increasing cap of minutes designed to allow the medical staff to monitor the knee and adjust how to help him recover between games.
The next step will be a shift to the starting rotation, though it's not clear if there will still be a minutes cap. Granger will also need to get his scoring touch back, after going for only five points in his first home game back from injury.
So, Derrick Rose can dunk. Does that tell us anything about his knee and when he'll be back?
Sadly, no. The Bulls continue to give no official estimates on his return date. He's doing everything in practice and is showing no real signs of deficiency, though the Bulls have stopped doing 5-on-5 drills due to lack of bodies.
The worry is that Rose isn't pushing the knee due to long recovery periods or lack of confidence. There's just no evidence on the former, and if he was worried about the knee, I'm not sure he'd be dunking. Rose had to know what that play, on the road before a big game, would do to the fanbase, so I think there's more going on here than we know just yet.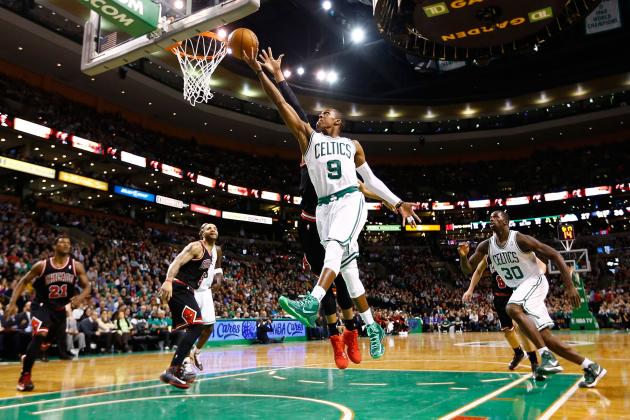 Jared Wickerham/Getty Images

Rajon Rondo had his surgery last week to reconstruct his injured knee. The ACL was repaired by Dr. James Andrews after Rondo decided he wanted the same doctor and initial rehab that gave Adrian Peterson such good results.
Rondo's surgery went well and he's already begun the rehab process. You can keep an eye on his timeline as laid out in this article, but remember that even this timeline might not be as quick as players are coming back right now. The Wilk-Reinold protocol is getting amazing results, so Rondo could be the next name we talk about coming back well.
Then again, we see players like Derrick Rose and Ricky Rubio struggling as they come back. It's too early to tell and we'll lose some of the view over the course of the summer. The next big milestone we'll see is likely coming at the start of camp next season.