NBA Trade Rumors: Breaking Down the Domino Effect of Already-Completed Deals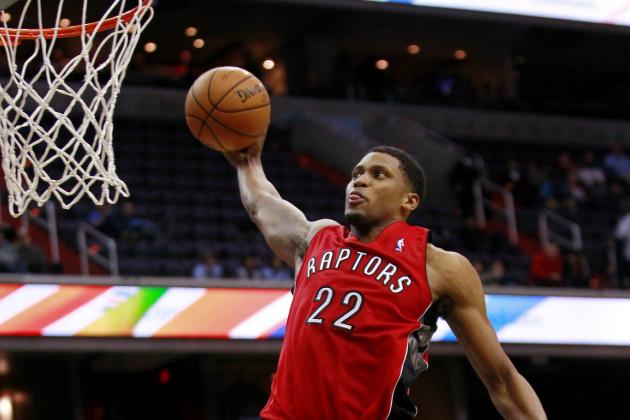 Geoff Burke-USA TODAY Sports

With the February 21 NBA Trade Deadline fast approaching, front offices are jockeying for position to make deals that will impact the rest of the 2013 season.
What about trades that have already been completed? How are they impacting the league both on the court and at the negotiating table?
A couple of aspects of recent midseason trades could foster more transactions before the deadline.
Before we overwhelm ourselves with talk of trades that haven't even materialized yet, let's take a look at the domino effect of the ones that have actually taken place.
Begin Slideshow

»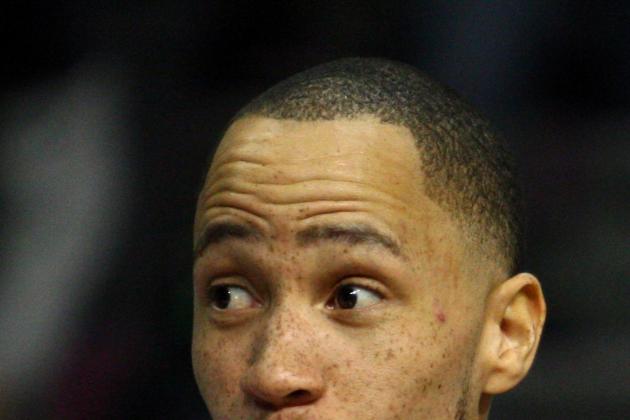 Raj Mehta-USA TODAY Sports

There have only been two completed trades so far in the last couple months, and both involved the Memphis Grizzlies.
On January 22, Memphis traded Marreese Speights, Wayne Ellington, Josh Selby and a future first-round pick to the Cleveland Cavaliers in exchange for Jon Leuer.
The deal was a payroll-trimming move, but the Grizzlies weren't done shuffling the deck.
A little more than a week later (January 30), Memphis shipped Rudy Gay and Hamed Haddadi to the Toronto Raptors for Jose Calderon and Ed Davis. The Grizzlies immediately traded Calderon to the Detroit Pistons for Austin Daye and Tayshaun Prince.
The moves give Memphis more salary cap flexibility to avoid luxury-threshold taxes and lend them the opportunity to do a little rebuilding.
What are some of the other domino effects?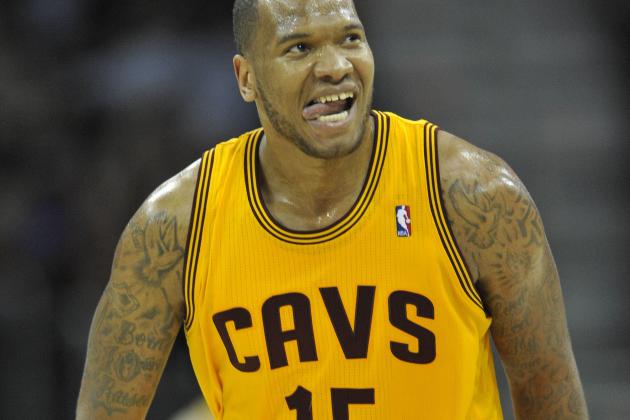 USA TODAY Sports

The Cleveland Cavaliers' acquisition of Marreese Speights could result in an additional trade before the deadline, considering how well Speights is playing.
Before he was traded to the Cavs, Speights was seeing less than 16 minutes per game. Since landing in Cleveland, he hasn't played fewer than 16 minutes in any game. He routinely plays between 20 and 30 minutes per night.
His double-digit scoring and presence in the paint has caught the attention of several clubs, according to Sam Amico of Fox Sports Ohio:
Several teams willing to part with first-round picks for Cavs PF Marreese Speights, but most in 20-30 range. Nothing enticing Cavs at moment

— Sam Amico (@SamAmicoFSO) February 19, 2013
Depending on the terms of the deal, Cleveland could land a first-round choice for Speights.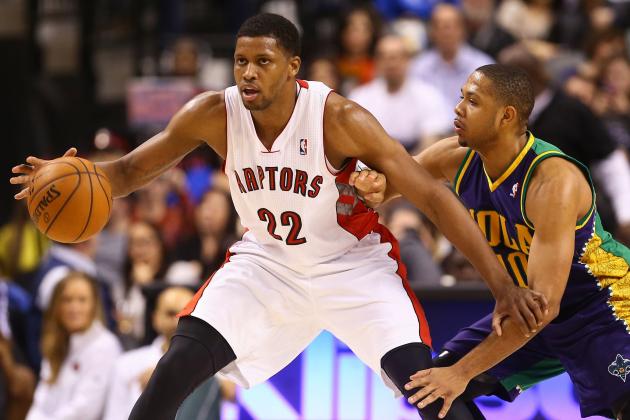 Tom Szczerbowski-USA TODAY Sports

No offense to Andrea Bargnani, Kyle Lowry and DeMar DeRozan, but the Toronto Raptors didn't have a true star in 2012-13 until Rudy Gay came to town and suited up on February 1.
With Gay, Toronto has a weapon who can score from anywhere on the floor and put a dent in almost every defense he faces. Gay can square off against the superstar swingmen the Raptors encounter and give them a run for their money.
Most importantly, the club is 6-2 since Gay's arrival, which is much better than the .350 winning percentage they were posting prior to the trade.
The bottom line is that he's the type of cornerstone who could lead Toronto to the playoffs in 2014 or 2015 if he's surrounded with the right lineup.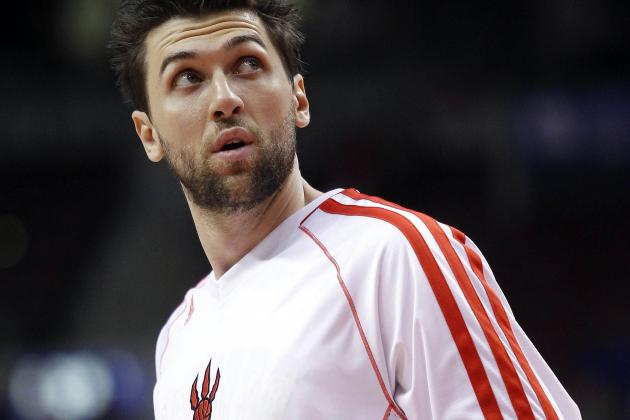 John E. Sokolowski-USA TODAY Sports

Andrea Bargnani has been the subject of trade rumors for nearly the entire 2012-13 season, but with Rudy Gay in the fold, it's even more tempting for the Toronto Raptors to shop him.
The forward is slated to make more than $22 million from 2013-15, and the club would love to shed his salary in exchange for someone who's more productive.
ESPN's Marc Stein recently reported interest between the Chicago Bulls and Raptors for a Carlos Boozer-Bagnani deal.
It ultimately wouldn't pay off for the Bulls, despite Bargnagni's size and skill set. Toronto, however, would love such a transaction, as Boozer would provide a legitimate low-post threat alongside Jonas Valanciunas.
In addition to the Boozer rumors, Ryan Wolstat of the Toronto Sun reported that the Golden State Warriors and Cleveland Cavaliers have shown interest in Bargnani.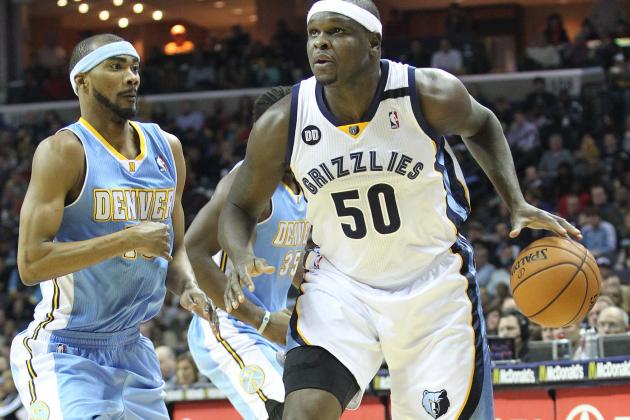 USA TODAY Sports

Trade rumors have surrounded each of the Memphis Grizzlies' stars this season, but now that Rudy Gay is gone, it's safe to say Zach Randolph isn't leaving anytime soon.
There was always the possibility of the franchise moving multiple stars in a blockbuster trade. Now, it looks like Randolph and Marc Gasol will continue to work in the paint together for the foreseeable future.
And that's good news for Grizzlies fans.
After all, Randolph is a unique and valuable player. He is a monster on the offensive glass, he is effective from the field and he is strong on defense.
At 31, he's not ancient, and he could prove to be the veteran anchor for a retooled Grizzlies squad over the next few years.
For more interactive hoops talk, follow me on Twitter: