Basketball Hall of Fame 2013 Finalists: No-Brainers for Induction This Year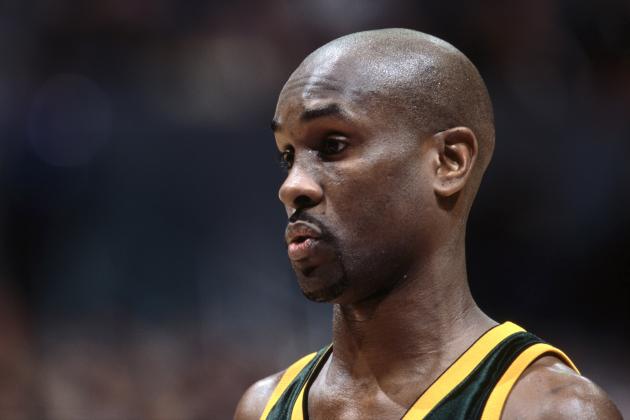 Jeff Gross/Getty Images

There are 12 finalists for induction into the Naismith Memorial Basketball Hall of Fame this year, and some are obvious choices to make it in this year.
These figures were instrumental in making the game better on either the college or professional level, if not both, and it is only fair that they get their due credit by earning eternal enshrinement in Springfield, Massachusetts.
One of the most notable names on the ballot this year is that of former point guard and NBA veteran Gary Payton (pictured), whose combination of tough-as-nails defense and effective scoring and distribution made him a household name over the course of 17 NBA seasons.
One of his contemporaries, who will be discussed shortly, is also on the ballot.
On the coaching side, some absolute legends are also up for induction. In their department, it's even harder to pick who should get into the Hall of Fame, as each candidate has left their mark in their own unique way.
Just the same, it's clear which individuals should be inducted this year. The voting process and criteria both may be mysterious and vague, but that should not stop the best of the best from getting their due credit.
Begin Slideshow

»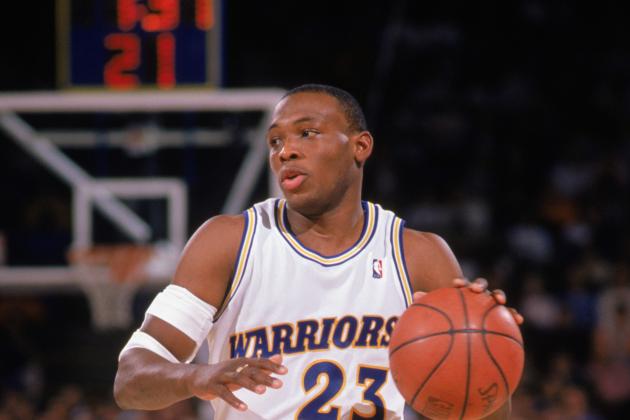 Otto Greule Jr/Getty Images

Richmond never played on many great teams in his career, but he still managed to leave his mark as one of the game's best shooting guards.
Drafted out of Kansas State with the fifth pick in the 1988 draft, Richmond averaged 21 points per game and shot 39 percent from three-point range in 14 seasons with the Golden State Warriors, Sacramento Kings, Washington Wizards and Los Angeles Lakers.
While he was never on an elite roster in his prime, Richmond still managed to make six All-Star teams and represented the United States as part of the 1996 Olympic team.
His shooting touch diminished later on, but that did not stop Richmond from joining the Lakers for the 2001-02 season to finish his career.
As a bench player, he won his first and only championship ring before retiring.
He may have been the best player on a bunch of mediocre or mid-tier teams most of the time, but that does not take away from the fact that in his prime, Richmond was a special kind of player.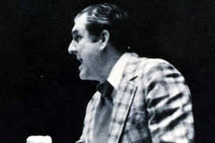 photo credit: blogs.houstonpress.com
Guy Lewis loved Houston. He attended the University of Houston and played forward for the Cougars for two years, but he wasn't done at the school yet.
He joined the team's coaching staff as a graduate assistant in 1953, and three years later, he was named head coach at the age of 34.
Thirty years later, he had put together a Hall of Fame-caliber career and now finds himself on the ballot this year.
In his 30 years manning the sidelines for the Cougars, Lewis went 592-279 and made five trips to the Final Four, two of which resulted in trips to the championship game.
It was there that Lewis became a household name in 1983.
The Cougars team that year was affectionately called "Phi Slama Jama," after the team's fast-paced offense that often resulted in thunderous dunks from future Hall of Famers Hakeem "The Dream" Olajuwon and Clyde "The Glide" Drexler.
Despite being the favorites, they were remarkably and ironically upset on a last-second dunk by North Carolina State.
Lewis would lead Houston to another championship game appearance the very next year, only to fall to Georgetown.
He may not have ever won a title or ever coached a team that got the same amount of attention as national powerhouses like Duke or UCLA, but Lewis' commitment to Houston was beyond admirable. To not induct him into the Hall of Fame would be both wrong and unfair.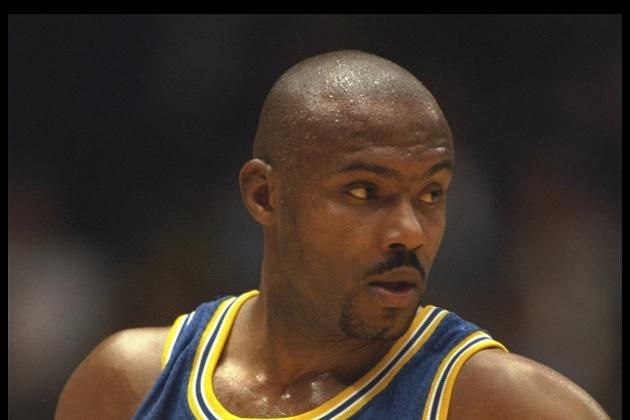 Getty Images/Getty Images

When Tim Hardaway was drafted out of UTEP with the 14th pick in 1989, scoring point guards were something of a rarity.
There were floor generals who could score and pass equally well, like the Detroit Pistons' Isiah Thomas, but the point guard's primary job was still to be a pass-first player.
Hardaway revolutionized the position.
Instead of focusing on passing the ball and only scoring as needed, he found the balance between both.
In 14 seasons with the Golden State Warriors, Miami Heat, Dallas Mavericks, Denver Nuggets and Indiana Pacers, Hardaway averaged 17.7 points and 8.2 assists per game and made five All-Star teams.
At 6'0", 175 pounds, he played with the feisty attitude and tenacity of someone much larger.
Hardaway was also a solid defender, posting 1.6 steals per game.
Injuries may have dogged him throughout his career, especially toward the end, but that does not take away from the fact that Hardaway was one of the best at his position in his prime.
Teams struggled to defend him, and his ability to slash to the hoop while also being a solid shooter gives him a strong case for enshrinement.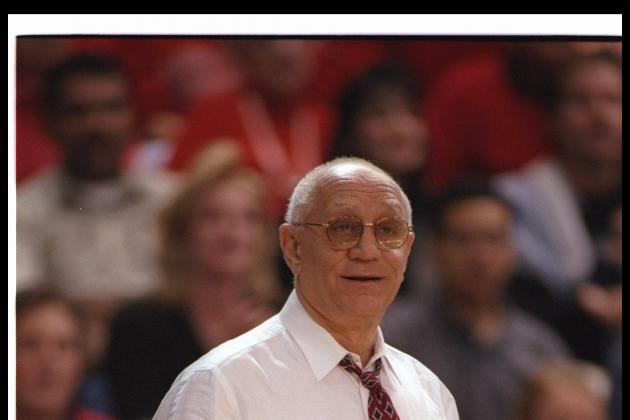 Otto Greule Jr/Getty Images

Not many people know about the legacy of "Tark the Shark," but mark my words.
This man is one of the greatest college coaches in basketball history, though he has not manned the sidelines since retiring in 2002.
In a career that lasted over three decades and included stops at Long Beach State, UNLV and Fresno State, Tarkanian went an astounding 784-202. He won a championship with UNLV in 1990 and reached the Final Four three other times.
He got a taste of the NBA when named head coach of the San Antonio Spurs in 1992, but was fired after a 9-11 start and disagreements with the owner.
He may have faded out of the limelight toward the end of his career, but Tarkanian was still an excellent coach and deserves to be inducted into the Hall of Fame just as much as the other finalists this year.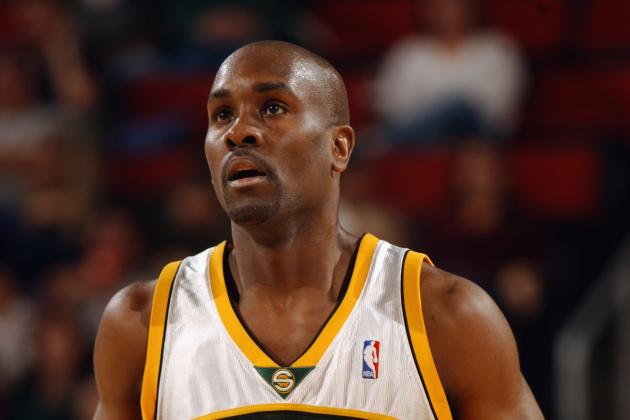 Otto Greule Jr/Getty Images

Nicknamed "The Glove" for his ever-pesky defense, Gary Payton did a fine job of redefining the point guard position in his 17 NBA seasons.
On top of being a great scorer and passer, he set the bar high for defensive effort, taking home the Defensive Player of the Year trophy in 1996.
In a career spent with the Seattle SuperSonics, Milwaukee Bucks, Los Angeles Lakers, Boston Celtics and Miami Heat (with whom he won his only championship in 2006), Payton appeared in nine All-Star Games and was named to an equal number of All-Defensive First Teams.
Numbers-wise, he posted 16.3 points, 6.7 assists and 1.8 steals per game, all respectable averages. His production may have dropped off toward the end of his career, but that did not stop him from putting in a strong effort night after night.
That alone is why he should be inducted into the Hall of Fame this year.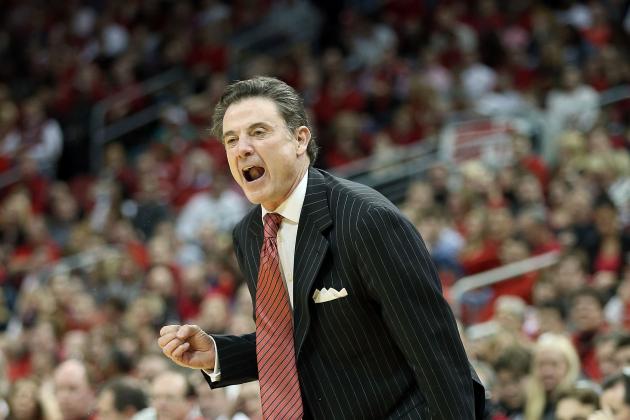 Andy Lyons/Getty Images

On the NBA level, Rick Pitino's resume does not provide much to write home about.
In four-plus seasons with the New York Knicks and Boston Celtics, he went just 192-220 and posted a playoff record of 6-7.
In the NCAA, however, Pitino is a legend. His career there has spanned over 25 years with Boston University, Providence College, Kentucky and now Louisville, and his record on the college level is an astounding 640-238.
Pitino won a championship with Kentucky in 1996 and made it to the NCAA final again the next year, only to lose to Lute Olson's Arizona Wildcats.
He is also the only coach in men's NCAA history to make the Final Four with three different schools, having done so with Kentucky, Louisville and Providence.
All NBA struggles aside, the man clearly has a great knowledge and passion for the game, much like the other coaches who deserve induction.
This year should be his year, and it would be just another accomplishment for Pitino to tack onto his list of achievements.