NBA Injury Report: Danny Granger's Knee, James Harden's Ankle and More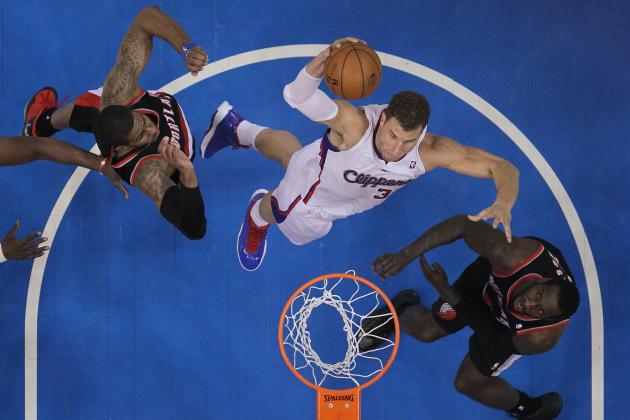 Harry How/Getty Images
Blocking out Blake Griffin is enough to upset anyone's stomach.
The All-Star break is coming. For many NBA teams and players, it can't come soon enough.
What most people see as an exhibition and some contests is valuable time off for most players. The rest, both physical and mental, is coming at a point where teams are trying to get through major injuries and fight off the effects of fatigue.
Just a year after a compressed schedule led to no real change in injury rates, there may be something of a hangover as players readjust to the grind of a six-month schedule. According to sources inside the game, injuries are up slightly over last year, but there's an anecdotal shift to resting more players as well.
It's this kind of counterintuitive effect that NBA medical staffs are having to deal with on the fly. Teams may have smaller rosters to deal with than their NFL and MLB counterparts, but there's still a limited staff and only so many hours in a day. The training rooms don't get less full just because the athletic trainers are stressed, tired and overworked.
Yet the NBA continues to do little in the way of research.
At some point, some team is going to have to take a harder look at prevention of injuries. (There are a couple, and their advantage is already showing.) There's certainly enough money being spent on much less important things to do a little more in the way of research.
I won't take a look at Derrick Rose's impending comeback, Andrea Bargnani's flu or LaMarcus Aldridge's...umm. Let's move on and take a look around the Association at 10 of the biggest, most impactful injuries.
All quotes in this article were obtained firsthand unless otherwise noted.
Begin Slideshow

»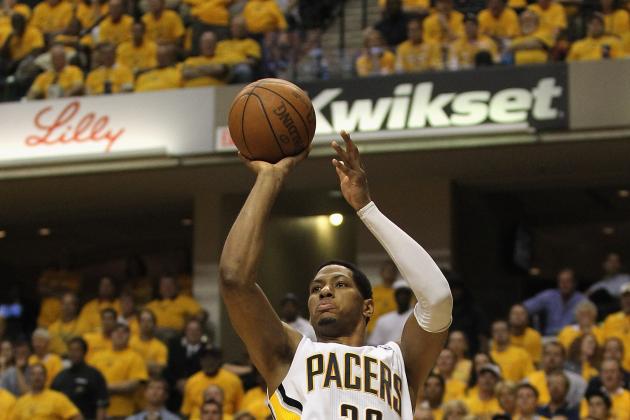 Jonathan Daniel/Getty Images

The modern NBA values many things, but one trait might be above all except talent. That trait? Predictability.
Watch any coach or check the stat sheet, and you'll note that the NBA is filled with role players and minute counters. The rotations are set well ahead of time, and there's little in the way of reaction.
That's what makes Danny Granger such a conundrum for the Pacers. Their leading scorer the past five years is ready to come back in a limited role, but the team is trying to figure out how to do it without causing issues for Ben Hansbrough and Lance Stephenson.
Wait, what?
Granger won't be ready to take over his starting role, or at least his starting minutes for a while. The Pacers do want to get him into games before the All-Star break, mostly to get him some confidence and to see how his knee responds.
The knee's response to the game and then to the postgame recovery period will go a long way in helping Frank Vogel figure out how Granger plugs in.
Look for Granger to play very limited minutes in his first action. He was set to play Wednesday until being ruled out with flu-like symptoms. Watch his stops and starts to see if there's any hesitation, a sign that the patellar tendinosis is affecting Granger's game.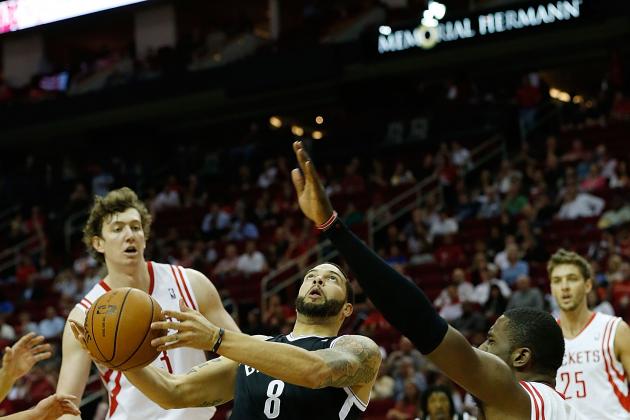 Scott Halleran/Getty Images

The Nets gave a lot more detail than most are used to when discussing why Deron Williams would miss at least the next two games before the All-Star break. The words that Billy Knight used might not make sense to some, but let me personally applaud this transparency.
Knight announced that Williams has synovitis and has received platelet-rich plasma (PRP) injections. Dave Siebert has a nice article on PRP in relation to Ray Lewis, but all the principles hold true here. The injections, which were reported as "cortisone injections" in some places, are a more advanced form of therapy that is becoming more common in sports medicine.
So what is synovitis? It's an inflammation of the synovial membrane, the tissue that surrounds most joints. The worry is that it can sometimes be an early sign of chronic issues, such as arthritis. Any loss of function in Williams' ankles, or the "lack of explosion" as Knight put it, makes Williams much less effective.
Knight pointed to the fatigue that Williams is feeling, tacking on the London Olympics to his workload. Look for the Nets to try to buy Williams rest here and there, perhaps even building depth behind him.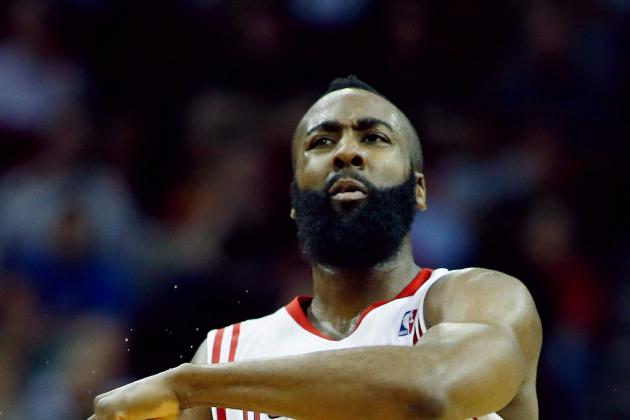 Scott Halleran/Getty Images

James Harden was on the court Tuesday against the sleeveless Warriors, but don't ignore the ankle that had the Rockets a bit worried about his availability. He ended up sitting out Wednesday's game against the Clippers.
As with many others, the Rockets are tired, and that fatigue is very dangerous. Tired muscles transfer the stresses to tendons and ligaments. Fatigued reactions make a wrong step harder to take back.
Harden looked fine on the court, but the Rockets will monitor his minutes and watch him closely going forward. Look for them to try and buy him rest any way they can, and having a home All-Star Game is very convenient.
The Rockets know they need the Beard.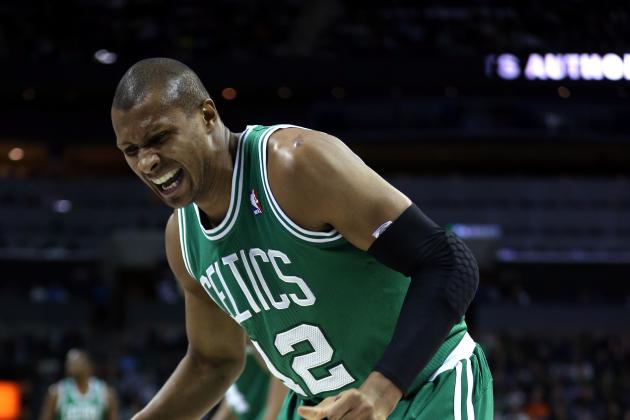 Streeter Lecka/Getty Images

Leandro Barbosa is done for the season after he sprained his ACL. It was a non-contact injury and frighteningly similar to the play that resulted in a similar injury to Rajon Rondo. Barbosa planted awkwardly and immediately went down.
An MRI showed the sprain was severe enough to require surgery, and he'll miss several months as he rehabs. The timeline is similar for Barbosa and Rondo, especially since Rondo still had not had the surgery as of Wednesday morning. Barbosa is on a one-year deal, so his return is more in question.
ACL injuries are seemingly on the increase in the NBA and is something that many are looking into. The problem is that the NBA itself doesn't seem to be doing much.
I spoke with several sources around the league, and while a couple teams said they had "prevention strategies," only two teams said they had a current protocol in place to help prevent knee injuries.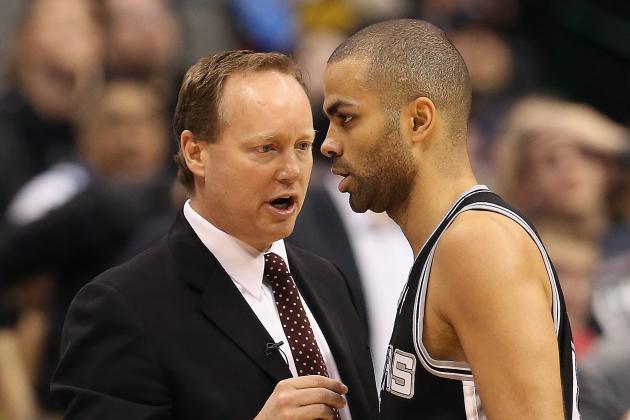 Ronald Martinez/Getty Images

Point guard? Bruised knee? This sounds familiar.
It doesn't appear that this is a serious injury for Tony Parker, especially considering that the Spurs regularly rest players with or without minor problems. He also suited up on Wednesday against the Cavaliers, notching a game-high 24 points.
That said, "bruise" is one of the big weasel words in sports medicine.
With Tim Duncan (knee) and Manu Ginobili (hamstring) also hurting, the Spurs could be very shorthanded if Parker needs any time off in the future. Balancing all that has been one of Gregg Popovich's specialties, hand in hand with the team's highly regarded medical staff.
The return of Raymond Felton has been good for the Knicks, some more than others. Keeping him on the court has to be a priority, but no medical staff can prevent the kind of collision that almost took out Felton.
Felton had an unusual injury, one he described as being "bounced around like a ping-pong ball". Amar'e Stoudemire and Lamar Odom were the paddles in this game of point guard ping-pong, as the video above showed.
He did return to the game, and he managed to play Wednesday. Felton is also dealing with an assortment of other injuries, so the All-Star break could do him good.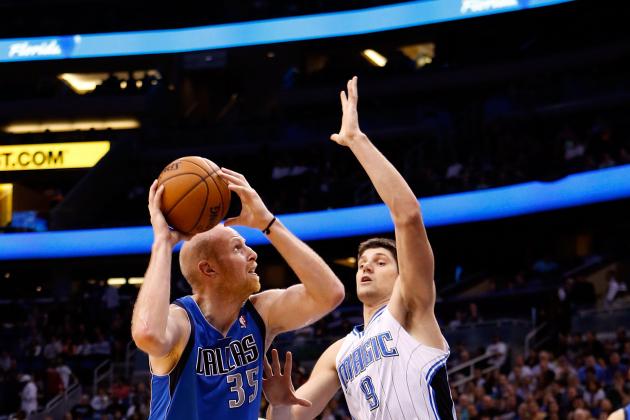 Sam Greenwood/Getty Images

Concussions are inherently unpredictable. Given the time to heal, most will clear up, and the player will come back to normal. The long-term and cumulative effects are still very scary, so it's good to see that the NBA is taking them more seriously.
Chris Kaman isn't going to be playing soon. He has failed the testing a couple of times and is being held out until he can pass it. Even then, he won't be cleared and has a couple more steps before he's back on the court.
This could last a week, month or the entire season. The Mavs are doing everything they can to make sure he's well, which is more important. Now, the NBA needs to do something about prevention rather than just care.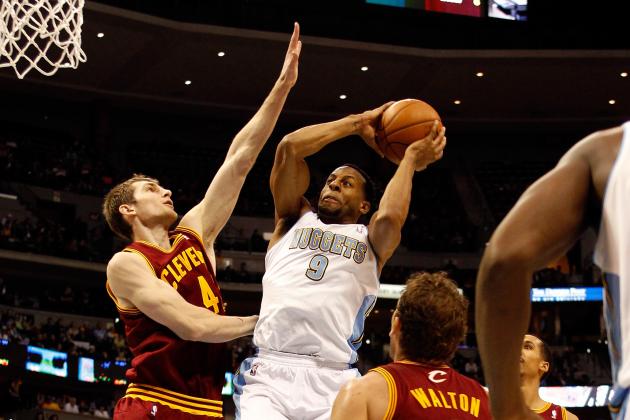 Chris Chambers/Getty Images

Calling this a "neck injury" as some listings have it is downplaying the issue. Andre Iguodala has a cervical strain, according to the Nuggets. His description—"it went out"—suggests more spinal involvement, perhaps a disk.
The Nuggets are expected to be very conservative with Iguodala. The hope is that it is nothing more than a muscle strain, but even so, it is in one of the muscles that helps stabilize the spine. Iguodala injured himself on a fall, and a similar play could happen at almost any time.
Iguodala sat out Tuesday and Wednesday. The Nuggets are thin on the wing with Danilo Gallinari and Wilson Chandler out as well, so we'll have to see how George Karl decides to manage this one.
Ezra Shaw/Getty Images

Initial reports had Jarrett Jack sitting out on Tuesday against the Rockets, but Jack reportedly pushed to play. He was in the lineup Tuesday and showed no apparent issues with his shoulder.
For a point guard like Jack, the shoulder is going to take a lot of contact. He also needs near full strength or his passes will lose precision and crispness. For a high-motor guy like Jack, it's even more of an issue. He simply can't lose his ability to go to one side on a drive or pass.
We'll see how he responds to playing and whether the defense tells the medical staff they made the right decision.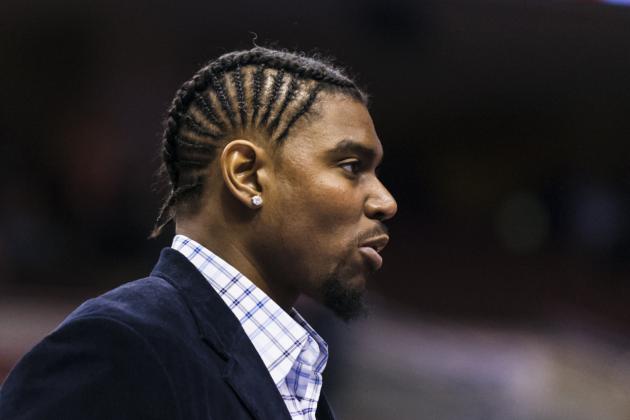 USA TODAY Sports

Sixers fans are beginning to wonder whether Andrew Bynum will do anything more than sit on the bench and change hair styles. They have reason to wonder.
Bynum is downright pessimistic about his chances of returning this month, but his comment about moving back to the Alter G, an anti-gravity treadmill, tells us more.
This type of advanced rehab tool is used to work on cardio while simultaneously reducing stress on the joints. The normal use case is when a player experiences limiting inflammation after activity.
Bynum was barely on the court in practice, and a shift back to this kind of rehab has to be considered a significant setback. Bynum's weight and the rumored condition of his knees makes one wonder how he ever made it past the signing physical.
Will Carroll has been writing about sports injuries for 12 years. His work has appeared at SI.com, ESPN.com and Basketball Prospectus.