Updated Grades for the Top 10 NBA Rookies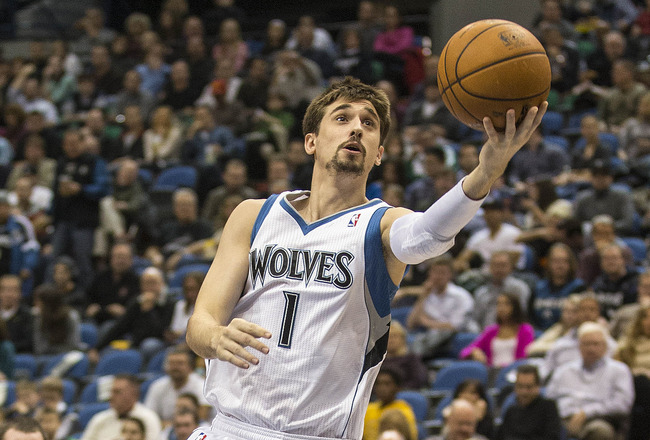 USA TODAY Sports
It's time to get out the red pen and grade the top 10 NBA rookies through the first two months of the 2012-13 season.
As you can imagine, Portland Trail Blazers guard Damian Lillard and New Orleans Hornets forward Anthony Davis received high marks. But who else was in the A-range?
Three of the top 10 newcomers weren't drafted in the 2012 class, so how did they stack up? We took into account team situations, player expectations and realistic player capabilities.
A few of the rookies saw mediocre grades due to poor shooting, while others drew positive assessment because they consistently executed plays.
Let's take a look at these young ballers' report cards.
*Statistics gathered from Basketball Reference and Synergy Sports (login required), accurate as of 12/28/12.
10. Kyle Singler, Detroit Pistons F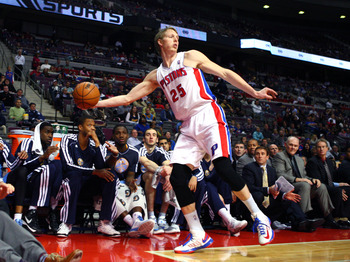 USA TODAY Sports
2012-13 Stats: 8.7 PPG, 3.8 RPG, 44 percent FG, 37 percent 3-PT
Detroit Pistons forward Kyle Singler hasn't been the same since the end of November, but he's still a top-10 rookie of the 2012-13 season.
His torrid shooting has cooled off over the last few weeks, and he's shooting just 28 percent from distance in November. That's going to be the one statistic that bumps his grade down a couple notches.
Singler remains an excellent off-ball worker, as he works to find the soft spot in the defense and exploit it.
Defensively, he gets bested from time to time, but that's mostly near the basket. In space, he holds his own, limiting opponents to 31 percent shooting in isolation.
Grade: B
9. Harrison Barnes, Golden State Warriors F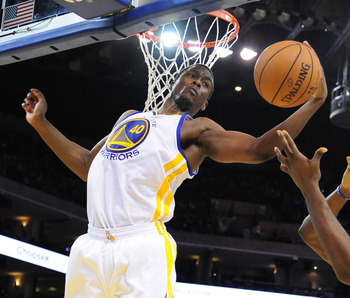 USA TODAY Sports
2012-13 Stats: 8.7 PPG, 4.1 RPG, 41 percent FG, 32 percent 3-PT
Inconsistency has ruled the first couple months of Harrison Barnes' career.
Although the Warriors forward has seen fluctuating levels of involvement in Golden State's offense, he has exhibited good habits away from the ball and on defense.
Barnes hasn't shot the ball consistently enough to garner top-tier rookie praise, but his ball-handling and passing skills have moved in the right direction since he turned pro.
His low shooting percentage is disappointing because it was one of his strongest suits as a prospect. If you're a Dubs fan, you have to believe that 41 percent from the field and 32 percent from distance will soon be a thing of the past.
One trend Barnes has going for him is Golden State's winning ways; he can take comfort in the fact that he's an everyday starter on a 20-10 club.
Grade: B-
8. Jonas Valanciunas, Toronto Raptors F/C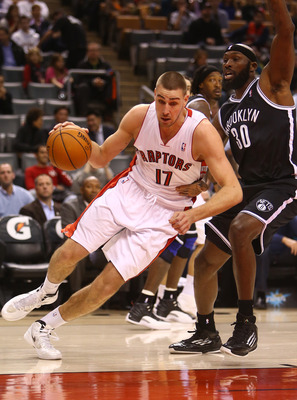 Tom Szczerbowski-USA TODAY Sports
2012-13 Stats: 7.8 PPG, 5.3 RPG, 1.1 BPG, 52 percent FG
After being selected fifth in the 2011 draft and performing so well internationally, Jonas Valanciunas drew high expectations from Toronto Raptors fans and NBA fans leading up to this season.
He hasn't been the franchise-changing post player they were hoping for. Not yet, at least.
The Lithuanian tower has been effective rolling to the hoop and shows terrific upside offensively. However, he's been outshined in the rebounding department by the athletically superior Andre Drummond and Anthony Davis.
Valanciunas has stacks of double-doubles in his future, but for the next four-to-six weeks he'll be rehabbing a fractured ring finger, according to the Toronto Sun.
Grade: B-
7. Bradley Beal, Washington Wizards G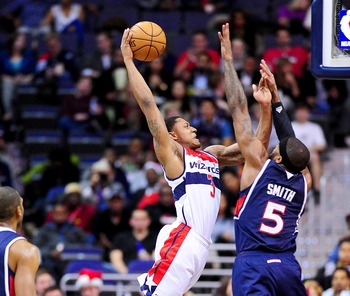 Evan Habeeb-USA TODAY Sports
2012-13 Stats: 12.1 PPG, 2.4 APG, 36 percent FG, 28 percent 3-PT
Bradley Beal's grade is somewhat unfair, because this wasn't the lineup Washington intended to use to groom him.
The Wizards have been competing without John Wall so far in 2012-13, and that has undoubtedly affected Beal's overall production. But it might have accelerated his growth.
Beal's December was decidedly better than his November, as he passed with more confidence and scored in double figures more consistently.
Don't get too fired up, because he has a long way to go. He needed a high volume of shots to get his points, which explains his atrocious 41 percent effective field-goal percentage and 11.3 PER. Beal's not quite an NBA-caliber three-point shooter yet.
Grade: C
6. Dion Waiters, Cleveland Cavaliers G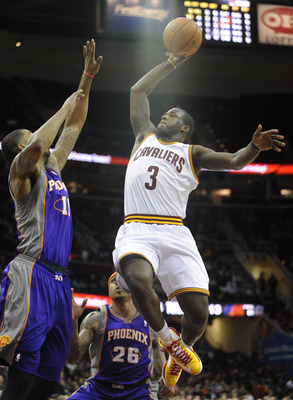 David Richard-USA TODAY Sports
2012-13 Stats: 14.4 PPG, 3.4 APG, 1.1 SPG, 37 percent FG, 32 percent 3-PT
Dion Waiters 11.5 PER should give you an indication of his grade.
The Cleveland Cavaliers guard has made some electrifying plays in support of Kyrie Irving, but his shooting percentage just isn't where Byron Scott would like it to be.
Cavs fans shouldn't worry about the long-term situation, as Waiters has shown flashes of the skill that Cleveland saw in him when drafting him fourth overall. He can get past his defender, create in traffic and elevate to score.
In his spare time, he should be doing pick-and-roll drills against tough defense. He's 43-of-127 (34 percent) from the field as a pick-and-roll ball-handler this season.
Talent-wise and stock-wise, Waiters is a promising young guard. But the mediocre shooting brings his 2012 grade down a couple rungs.
Grade: C+
5. Andre Drummond, Detroit Pistons F/C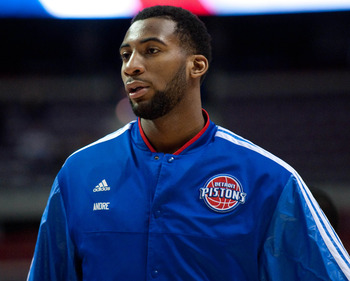 Tim Fuller-USA TODAY Sports
2012-13 Stats: 6.9 PPG, 7.0 PPG, 1.5 BPG, 57 percent FG
Andre Drummond's draft stock dipped a bit over the course of the 2011-12 season, and rightfully so. But he still got drafted in the top 10, and up to this point, he's earning his keep.
The Detroit Pistons rely on him for his rebounding and post defense, and he gives them superb production considering his playing time.
Drummond grabs 13 boards and scores 12.8 points per 36 minutes. Those are marks that bode well for the future and should give Lawrence Frank something to look forward to.
Right now, he's sticking to his role and not trying to be a hero, which is probably best. As his offensive role expands, so will his stardom in the Motor City.
Grade: A
4. Alexey Shved, Minnesota Timberwolves G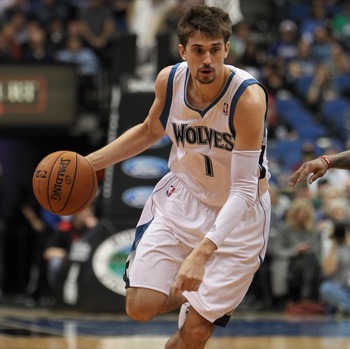 Brace Hemmelgarn-USA TODAY Sports
2012-13 Stats: 10.8 PPG, 4.4 APG, 40 percent FG, 34 percent 3-PT
He's not putting up outlandish numbers, but Minnesota Timberwolves combo guard Alexey Shved has contributed all over the perimeter for Rick Adelman.
His Russian shot-making and facilitating skills have translated well to the NBA, and his injury-plagued team is in the postseason hunt as a result.
Whether he's a starter or a reserve, a featured playmaker or supplementary piece, Shved has been mostly effective in his first couple months in America.
He's only the sixth or seventh player in Adelman's rotation, but Shved is tied for the team lead in assists per game.
At this time next month, will he still have a decent grade? The middle of January includes games against Atlanta, Oklahoma City, San Antonio and L.A. (Clippers).
Grade: A-
3. Michael Kidd-Gilchrist, Charlotte Bobcats F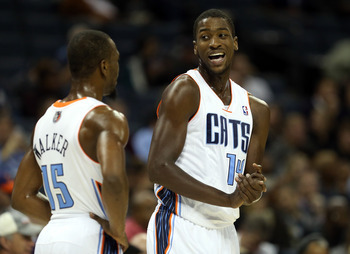 Streeter Lecka/Getty Images
2012-13 Stats: 10.8 PPG, 6.3 RPG, 1.4 BPG, 50 percent FG
His last couple games were forgettable, but Michael Kidd-Gilchrist will still grade well due to his positive impact on the Charlotte Bobcats.
The 2012 NCAA champion is showing NBA teams why he took over the collegiate postseason last spring. He can cover a lot of ground, protect the rim, attack the hoop and rebound with tenacity.
Kidd-Gilchrist's work as a catch-and-shoot scorer needs improvement (29 percent on spot-ups thus far), but that's no shock to Mike Dunlap and the rest of the league.
If MKG can improve as a jump-shooter over the next year or two, he has a great shot to be a star in the NBA.
Grade: A-
2. Anthony Davis, New Orleans Hornets F/C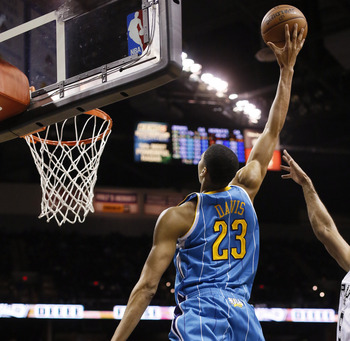 USA TODAY Sports
2012-13 Stats: 14.5 PPG, 8.4 RPG, 1.8 BPG, 49 percent FG, 84 percent FT
In the 16 games he participated in, New Orleans Hornets rookie Anthony Davis was impressive as an offensive weapon and a protector of the glass.
The 2012 No. 1 pick hasn't been able to lift the Hornets to a winning start, but he's giving Monty Williams quality minutes by grabbing boards, taking high percentage shots and converting at the free-throw line.
Davis' PER so far is 21.2, which is just 0.2 points off Kyrie Irving's 2011-12 Rookie of the Year pace.
He's not going to burn anyone in isolation yet, but he's been reliable in spot-up situations and thrives against pick-and-roll defense.
Grade: A-
1. Damian Lillard, Portland Trail Blazers G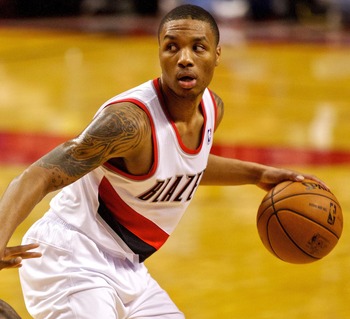 Craig Mitchelldyer-USA TODAY Sports
2012-13 Stats: 18.6 PPG, 6.7 APG, 1.1 SPG, 42 percent FG, 37 percent 3-PT
Through the first couple months of the 2012-13 season, the early favorite for Rookie of the Year goes to Damian Lillard.
Where would the Portland Trail Blazers be if Lillard had already been taken in the 2012 draft? Or worse, if they passed him up? They weren't going to let that happen, but the point is, he's been an immensely valuable addition.
Not only is he a brilliant creator in one-on-one situations, but he uses screens well and can work well away from the ball to find open shots. His assist-to-turnover ratio could be better, but Blazers fans aren't complaining with 6.7 assists per night from a rookie.
Portland is currently 14-14 and right in the mix of three to four teams battling for the No. 8 playoff spot. Lillard would all but seal ROY honors by engineering a playoff berth for this rebounding franchise.
Grade: A
For more NBA coverage, follow me on Twitter:
Keep Reading