Trade rumors in the NBA at this time of year are going to border on the ridiculous and insane. Teams concoct ideal scenarios in their heads to make themselves significantly better heading into the second quarter of the season.
As ludicrous as some of these scenarios might seem on the surface, there are times when these rumors come to fruition and then we are left to ponder what the future holds for the players and teams in the deal.
Here is a look at the biggest names currently being talked about on the trade market, as well as what it means for them and their current team.
What to Make of the Knicks and Amar'e Stoudemire?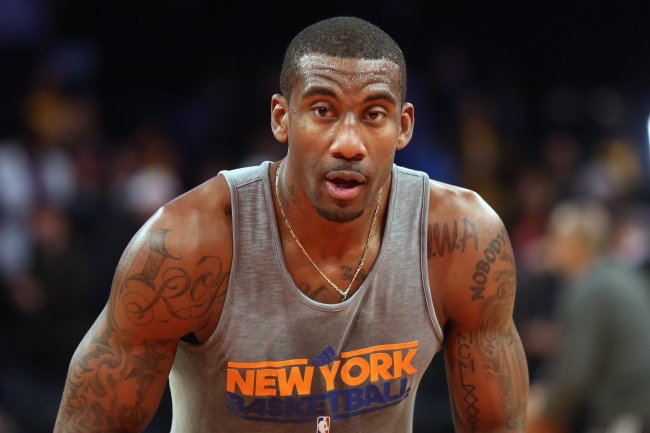 Bruce Bennett/Getty Images
Amar'e Stoudemire has yet to suit up for the New York Knicks this season, but the bigger news came courtesy of Howard Beck from the New York Times.
Beck reported that the Knicks basically made Stoudemire "available for free" to anyone willing to take him and the three years, $65 million he still has left on his contract.
It was a smart tactic for the Knicks to take, though they had to know that it would not work out the way they wanted it to. The team is trying to build itself in the image of Carmelo Anthony, with more ball control, precision shooting and strong defense.
Stoudemire's only asset, when he was completely healthy, was his ability to make spectacular dunks. He has never been a good defender, though he will accumulate rebounds, and his body has been breaking down for years.
The Knicks will have to get creative if they want to dump Stoudemire. It's hard to envision that happening, but stranger things have happened. Who would have thought the Knicks would be the second-best team in the eastern conference right now?
Hawks Smart To Hold onto Josh Smith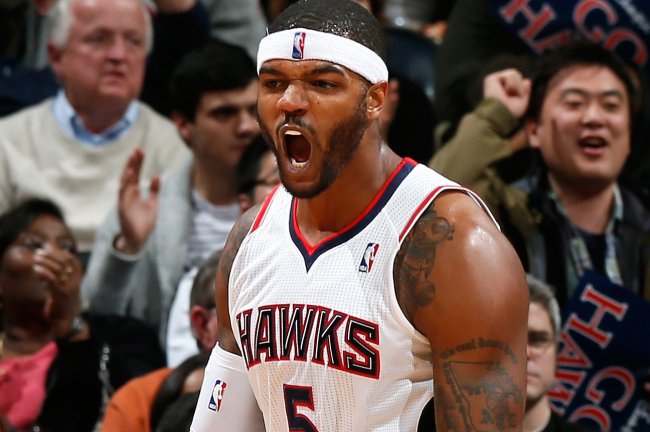 Kevin C. Cox/Getty Images
Which Player Would You Be Most Interested To See Dealt?
With the Atlanta Hawks currently sitting in third place in the eastern conference, any talk about them trading away key pieces to the puzzle seems insane.
Josh Smith was presumed to be on the block before the season started when the Hawks appeared to be selling off most of their key pieces to prepare for the future.
Now, Steve Kyler of HoopsWorld.com is reporting that the Hawks are not going to deal Smith right away.
They believe they have the inside track on re-signing him in July and with the way the Hawks are playing there are absolutely no plans to trade Smith.

The Hawks have been sniffing around for deals, but are mainly hoping to flip some of their ending contracts into a roster upgrade before the trade deadline.
Smith is averaging 16.4 points and 8.2 rebounds per game for the Hawks, so even if they were thinking about moving him, he would presumably net a hefty return.
But the Hawks really aren't that far away from being able to compete with the best teams in the eastern conference, as evidenced by their already stellar record. They need to build around their key pieces, rather than trying to dump them to save money or plan for the future.
Monta Ellis and Brandon Jennings Catching Interest?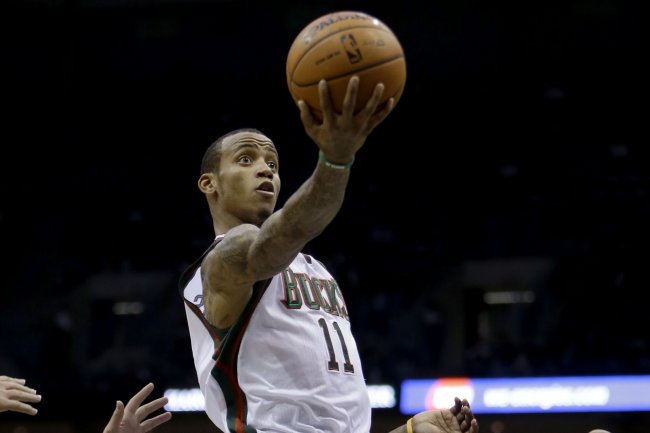 Mike McGinnis/Getty Images
The Milwaukee Bucks tried to take necessary measures to upgrade their offense. Monta Ellis has been holding up his end of the bargain, but no one else has been able to follow his lead. The Bucks still struggle to put the ball in the basket, leaving them hovering around .500.
At some point this team is going to have to figure out what they are and where they are headed. Kyler also reported that the Bucks could try shopping Ellis and Brandon Jennings this season.
One way or the other Bucks guard Brandon Jennings is going to get paid. The question becomes will Milwaukee bite the bullet and pay him, or will they simply concede that he's going to cost them more than maybe they believe he's worth.

--snip--

The Bucks passed and made it clear that they would issue a qualifying offer sheet on Jennings in July and retain the right to match whatever he's offered. That still looks to be the thinking.

The more likely trade target in Milwaukee is Monta Ellis, mainly because he can opt out of his deal and hit unrestricted free agency.
Ellis is more likely to fetch the Bucks a better return, because of the potential for him to opt out of his deal. His shooting has deteriorated the last three years, going from 45.1 percent in 2010 all the way down to 39.8 right now.
Changes have to be made for the Bucks to avoid staying in that section of teams that are playoff contenders, because the NBA requires eight teams in each conference to make the postseason even though they aren't really going to compete with the big boys.