Rookie Stock Watch: The Future Is Bright for the NBA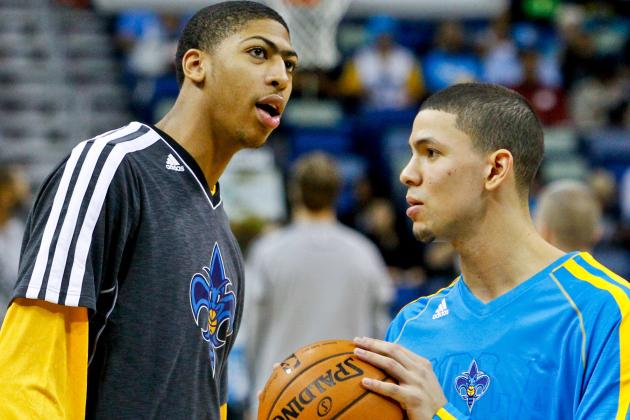 Derick E. Hingle-USA TODAY Sports

Watching the 2012-13 rookie class can only get you excited about the future of the NBA.
Recently, a handful of rookies have raised their game and posted spectacular performances.
Anthony Davis and Damian Lillard continue to impress, but they're not the only ones turning in eye-popping games.
Davis' sidekick is getting hot from outside, and Lillard's Western Conference foe has torched defenses recently. Also, a certain New York Knickerbocker tied Lillard's season high for points.
How do all these rookies stack up in our weekly stock watch?
*Statistics gathered from NBA.com, accurate through 12/17/12
Begin Slideshow

»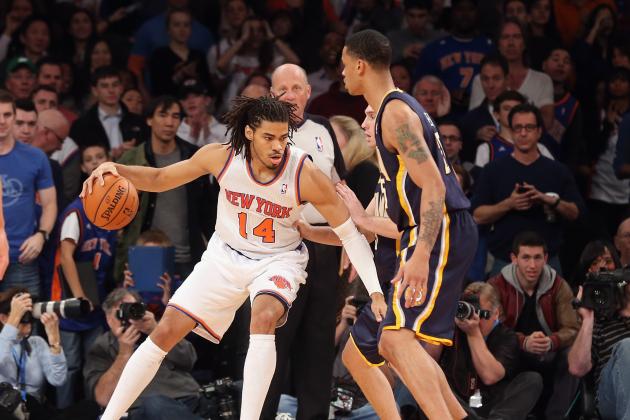 Bruce Bennett/Getty Images

Brian Roberts, New Orleans Hornets G: Stock is Steady (16 points, four assists at OKC)
Andrew Nicholson, Orlando Magic F: Stock is Steady (15 points, nine rebounds vs. GSW)
Chris Copeland, New York Knicks F: Stock is Up (29 points vs. HOU)
Tyler Zeller, Cleveland Cavaliers F: Stock is Steady (7.0 PPG, 4.5 RPG in last four games)
Terrence Ross, Toronto Raptors G: Stock is Up (18 points, five rebounds vs. DAL)
Nando De Colo, San Antonio Spurs G: Stock is Up (14 points, six assists at OKC)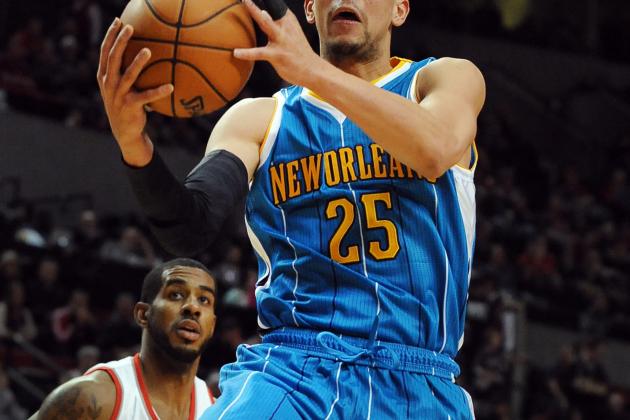 Steve Dykes-USA TODAY Sports

Stock Report: Up
Last Week's Rank: Unranked
If I told you a couple weeks ago that Austin Rivers' three-point percentage would eclipse 40 percent before Christmas, would you believe me? I probably wouldn't believe me either.
The New Orleans Hornets shooting guard has connected on eight of his last 12 attempts from downtown, and he's averaging 14.5 points per game over his last four games.
Head coach Monty Williams has shown an increased confidence in Rivers over the last couple weeks, and it's starting to pay off.
In his monster game against Minnesota, he was not only hot from deep, but he also got to the tin a couple of times and hit a pair of mid-range shots. The result was a career-best 27 points and a spot on our stock watch rankings.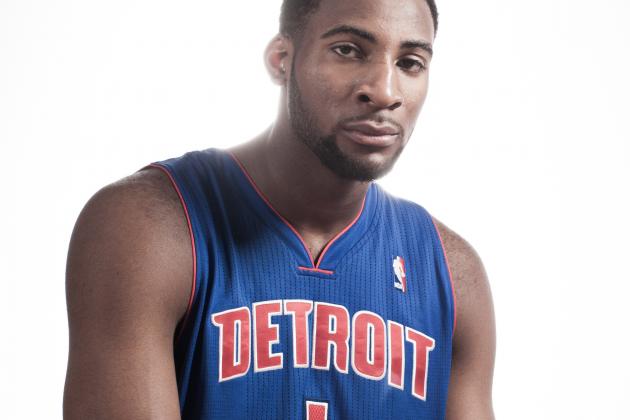 Nick Laham/Getty Images

Stock Report: Up
Last Week's Rank: Unranked
Detroit Pistons center Andre Drummond outshined fellow post players Jared Sullinger, Andrew Nicholson, Jonas Valanciunas and Tyler Zeller this week. How? By being consistent on both sides of the ball.
Over his last four games, Drummond has notched 8.3 points, 8.8 rebounds and 2.5 blocks per game. His seven offensive boards against Brooklyn helped Detroit push the Nets into overtime.
He's not polished offensively, but he knows how to play to his strengths: work the glass, protect the rim, run the floor and finish strong.
Can he continue his efficient play for an extended stretch? If so, he'll separate himself as the best frontcourt rookie not named Anthony Davis.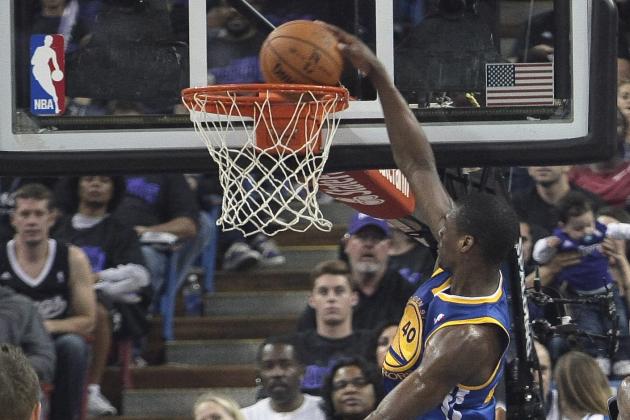 Kelley L Cox-USA TODAY Sports

Stock Report: Steady
Last Week's Rank: 9
Golden State forward Harrison Barnes struggled shooting the ball early last week, but he finished strong with an 8-of-14 performance in the Warriors' road win over Atlanta.
Even though he's not always a featured part of Mark Jackson's offense, Barnes shows confidence shooting from anywhere on the floor.
That kind of confidence makes nights like the one in Atlanta possible, and it's a good sign for Warriors fans.
As he improves his pick-and-roll ball-handling skills and catch-and-shoot stroke, he'll be a more substantial weapon in Golden State's attack.
USA TODAY Sports

Stock Report: Steady
Last Week's Rank: 8
Kyle Singler bounced back from his worst week of the season to provide big minutes for Lawrence Frank.
The Detroit Pistons have had difficulty scoring enough to stay competitive in games, let alone to win them. But Singler isn't the one holding them back or adversely affecting the team's chances.
In fact, he's one of the only players on the team who frequently posts positive plus-minus margins. For example, in Detroit's loss to the Clippers, Singler was the only Piston with a positive point differential.
He's not built to light up a box score, but he will consistently compete on the boards, take high-percentage jumpers and play mistake-free hoops.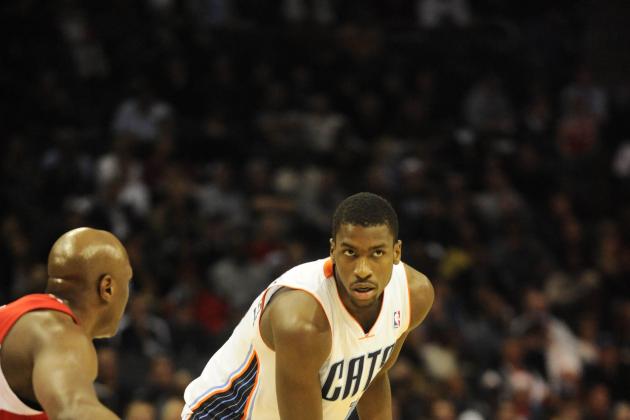 USA TODAY Sports

Stock Report: Down
Last Week's Rank: 2
Although Michael Kidd-Gilchrist is having a respectable rookie year and serves as a symbol of hope for the Charlotte Bobcats, the team needs him to step up.
Mike Dunlap's crew is on a dreadful 11-game losing streak, and they now embark on a four-game West Coast road trip.
Kidd-Gilchrist's involvement in Charlotte's offense has been inconsistent for most of the season, and that's understandable since he's a defensive-minded rookie. But the Bobcats would love it if he hit more of his spot-up mid-range jumpers.
They aren't exactly complaining about his 10.5 points and 6.3 rebounds per contest.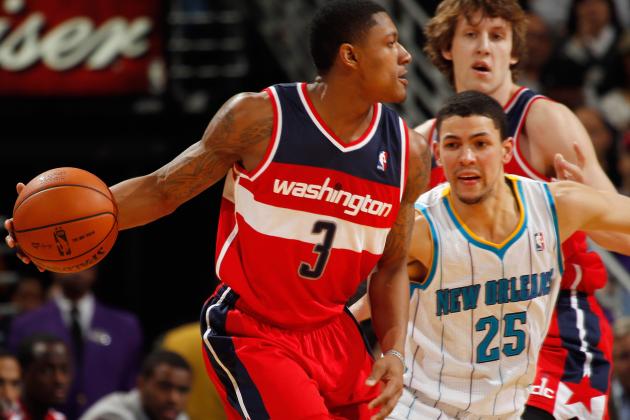 Chris Graythen/Getty Images

Stock Report: Down
Last Week's Rank: 3
In three of his last four games, Washington Wizards guard Bradley Beal connected on at least six field goals and scored 15 points.
The highlight was his 20-point, six-assist outing that kept Washington competitive against Houston. It was another glimpse of Beal's bright potential as an NBA playmaker.
He still has a long way to go to become a consistently effective standout. Beal shoots the ball at an inefficient clip (36 percent from the field, 32 percent from distance) and frequently finds himself out of place defensively.
Ultimately, we'll be able to make a better assessment of Beal once John Wall returns.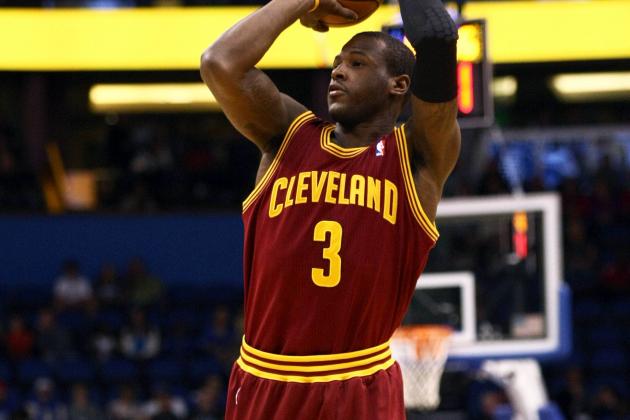 Douglas Jones-USA TODAY Sports

Stock Report: Steady (*Injured)
Last Week's Rank: 4
Cleveland Cavaliers guard Dion Waiters didn't see the court this past week as his return from ankle injury was slightly delayed, but he keeps the No. 4 spot because his return is imminent.
The Akron Beacon Journal reported that Waiters will return in the Cavaliers' home game against the Raptors. It will mark the first time in a month that he and Kyrie Irving are on the court together.
Even if he isn't at full strength, he'll provide a boost to Cleveland's offense and give Irving a much better chance to take care of business.
Once he gets back to full strength, will he be able to legitimately get into the mix for Rookie of the Year?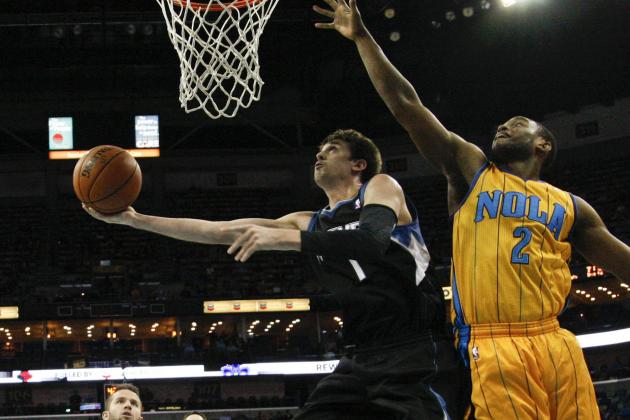 USA TODAY Sports

Stock Report: Steady
Last Week's Rank: 5
He had a poor shooting night against the Orlando Magic, but overall, Alexey Shved had a superb week contributing to a trio of Timberwolves triumphs.
Until December 14, Minnesota had used Shved exclusively as a reserve, but he got his first starts of the year against New Orleans and Dallas. In those back-to-back nights, he averaged 15.5 points and seven assists.
The return of Ricky Rubio has seen mixed results for Shved, and it remains to be seen how they'll mesh for the rest of 2012-13. But the Russian combo guard will always be available to hit a long-range shot or to help facilitate the offense.
Despite Rubio's return, Rick Adelman will take all he can get from Shved this week. The Wolves face the defending NBA champion Miami Heat, defending Western Conference champion Oklahoma City and the New York Knicks.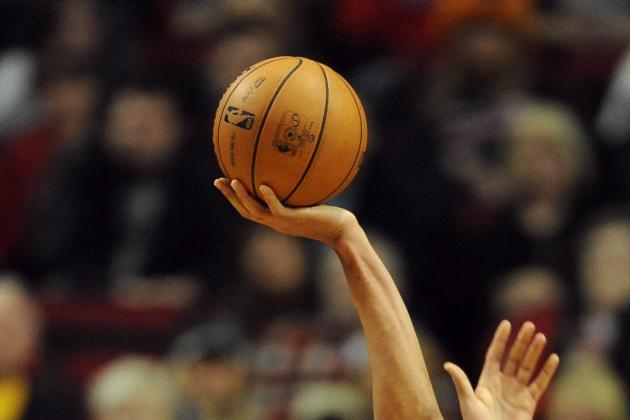 Steve Dykes-USA TODAY Sports

Stock Report: Up
Last Week's Rank: Unranked (*Injured)
After missing nearly four weeks of action due to a stress reaction in his ankle, Anthony Davis returned to the New Orleans Hornets hardwood and our rookie stock watch.
In a quartet of games since returning, Davis has scored in double figures, shot efficiently from the field and defended effectively. He stayed aggressive offensively, attacking and earning trips to the free-throw line.
His efforts haven't resulted in wins for the Hornets, but they fell just short of road victories against Oklahoma City and Portland.
Davis, who leads all rookies in PER at 18.2, needs to build on his solid return week immediately. New Orleans travels to Golden State, Los Angeles (Clippers) and San Antonio in its next three games.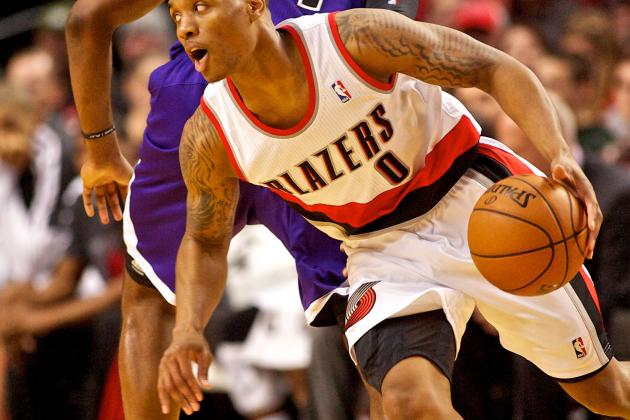 USA TODAY Sports

Stock Report: Steady
Last Week's Rank: 1
This was a "Rookie of the Year" type week for Damian Lillard.
For just the second time this season, the Portland Trail Blazers assembled a three-game winning streak. Lillard had a huge hand in the last two victories.
The San Antonio Spurs didn't have an answer for him, as he racked up 29 points, six assists and seven rebounds en route to victory.
Lillard followed that magnificent performance with a game-winning jumper against Anthony Davis' New Orleans Hornets.
Davis and Dion Waiters are Lillard's only true competition for Rookie of the Year honors, but it's definitely Lillard's to lose.
Can't get enough NBA? Follow me on Twitter: