6 2012 NBA Offseason Additions Who Are Already on the Trade Block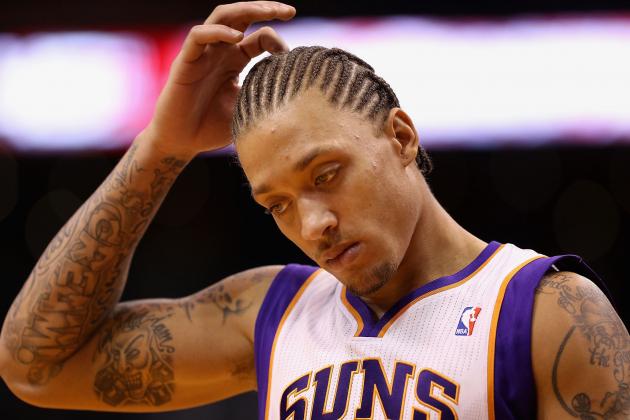 Christian Petersen/Getty Images

After December 15 passed, most of the players who were signed over the course of the offseason were officially able to be traded, and a few of the guys who picked up new contracts in that time period should already be on the block.
Of course, there are a handful of guys who have yet to become trade eligible, as any player who was signed after their original team used the league's amnesty provision on them will have to wait until January 15 to become trade eligible.
There are a few other restrictions involving players who just became eligible for Bird Rights (like J.J. Hickson and Eric Gordon) and can veto trades, but that's about the extent of the restrictions for the time being.
For the guys on the trade blocks, there are a handful of teams looking for long-range shooters and defenders if they can be had at the right price. It seems to be a rather weak group of players likely to be on the move at this point, however.
There are definitely some other guys who could be on the move given a few more developments, but for the time being, these six guys look like players their teams want to get rid of the most. The market will dictate whether they end up getting traded.
Begin Slideshow

»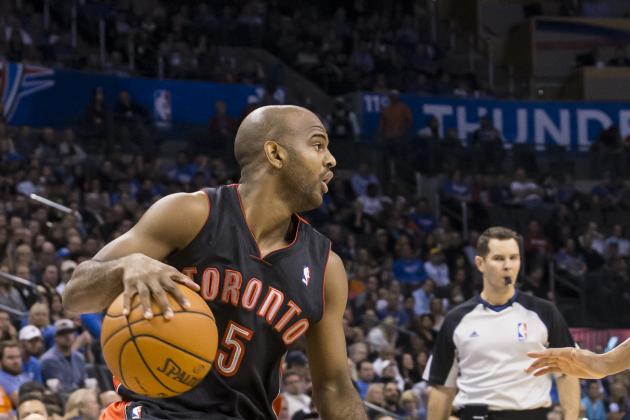 Shane Bevel/Getty Images

John Lucas III was a member of the Chicago Bulls' much-hyped bench mob last season, but he was buried behind the likes of Derrick Rose and C.J. Watson on the depth chart.
This season, he's on a much worse team, buried behind Kyle Lowry and Jose Calderon, but he's seeing even fewer minutes with the Toronto Raptors.
The inexplicably 30-year-old point guard has a lot to offer in terms of streak shooting if a team wants to take a gamble on the little man, plus Toronto would probably be willing to sell him for cheap.
Throw a second-round pick and a couple bucks their way, and the Raptors would be more than willing to give him a shot with yet another team.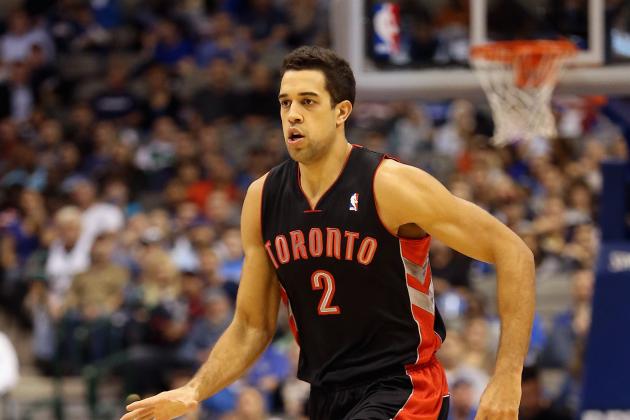 Ronald Martinez/Getty Images

Basically, if they're a member of the Toronto Raptors bench, they've got a chance of getting traded. That should be of no surprise at this point.
The Toronto Raptors completely failed to get the New York Knicks to bite on their play-action pass with Landry Fields over the summer, so they were stuck paying him over $6 million for the next three seasons, which—like Fields—sucks.
Fields has played in just five games this season, and he's shooting an atrocious 20 percent from the field.
However, elbow surgery did a bit of a clean-up job in his right arm, and with him coming back to practice, it seems like there could be a chance he could finally be stable enough to revert back to his rookie year-level production.
If a team is looking for a shooter who can't really be relied upon, then Fields is definitely the guy to take a look at.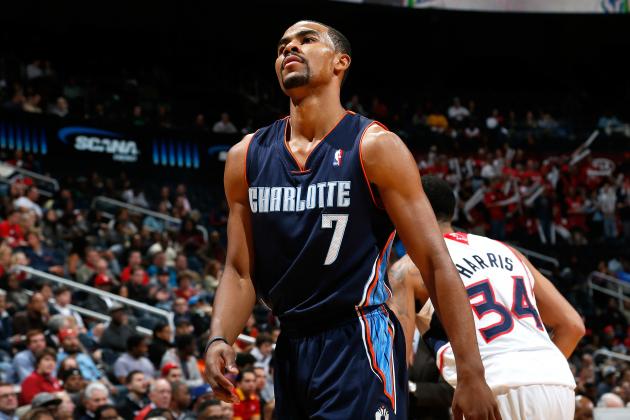 Kevin C. Cox/Getty Images

For some teams, the offseason is a time to retool, but there are some players who seem to be picked up just so they can be traded again at midseason. That's got to be Ramon Sessions this season.
Not only does he have some playoff experience, but he's on a relatively cheap contract ($5 million for each of the next two seasons), and he is a better basketball player than he's been showing over the course of the past month.
Defensively, he's not terrible. He can hold his own on the perimeter unless he's dealing with a superfast point guard, and he's got the ability to run an offense as a part of a system, not just going out there willy-nilly to play with some guys.
If a team like the Miami Heat or Houston Rockets had a desire for a more reliable backup point guard, they could do a whole lot worse than Ramon Sessions.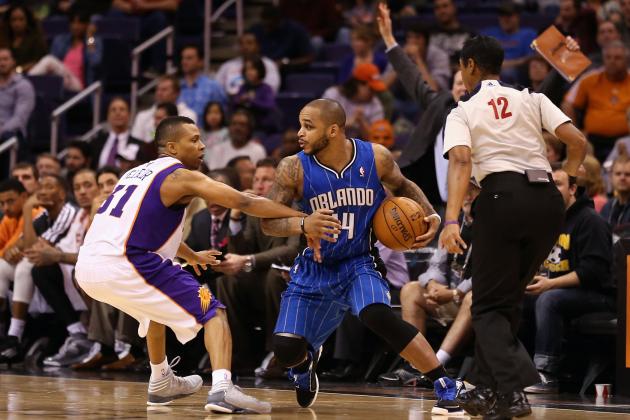 Christian Petersen/Getty Images

Of course, if we want to talk about some of the best point guards who should be on the market, the list starts with Jameer Nelson.
The Orlando Magic inexplicably re-signed him for $25 million over the next three seasons, and he hasn't really brought the Magic offense much in terms of dynamism or explosion. He's just kind of there.
Nelson is a proven scorer in the past, is not a terrible passer and is able to hit a good chunk of three-pointers when he's on a roll—and I don't think he's done doing any of that.
This guy was a terrific point guard just a few short years ago. If there was ever a candidate for a guy who would succeed with a change of scenery, Jameer Nelson is it.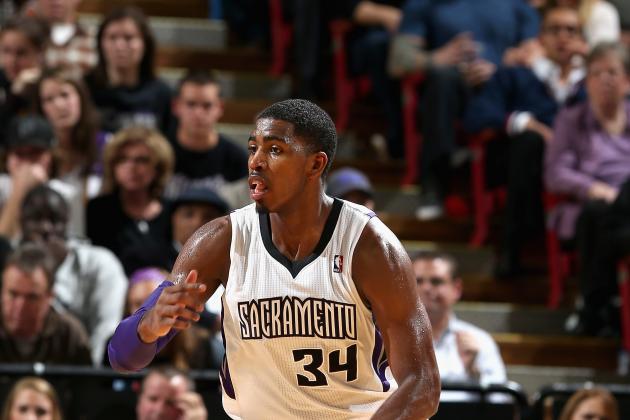 Ezra Shaw/Getty Images

Jason Thompson continues to be one of the league's most unknown yet effective backup big men, mostly because he's playing for the Sacramento Kings.
Thompson is not only a very efficient scorer for a backup big man, but he's a great rebounder for the amount of time he's given on the court. He can also block a shot here and there while making good decisions with the ball.
Basically, he's everything that the Sacramento Kings are not.
Thompson has the ability to be a good defender; he's just surrounded by defensive slouches. In the right system, he could be a very fine backup.
It seems that he's the perfect candidate for the Kings to get rid of. He's owed money through 2017, something that scares the pants off the Maloof brothers, and he's taking minutes away from Thomas Robinson, who really needs some solid playing time if he ever wants to get into a rhythm this season.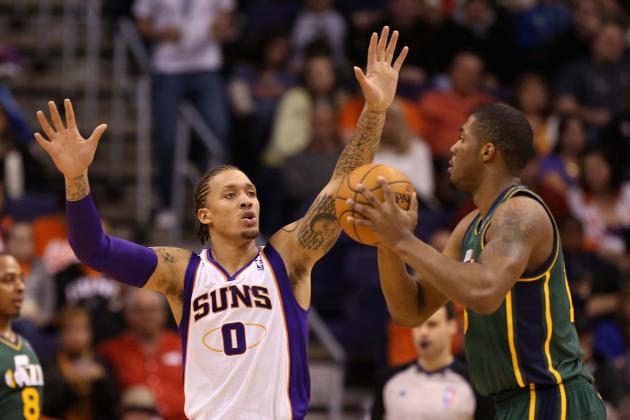 Christian Petersen/Getty Images

Can we just fastforward to the part in Michael Beasley's career when Greg Popovich trades for him, smacks him in the back of the head a few times and brings him off the bench to win the 2018 Sixth Man of the Year award and help Tim Duncan win his seventh title as a 42-year-old dude?
Beasley might be the league's least valuable player this season, as he is shooting an atrocious 37 percent, rebounding fewer than four times a game and looking like a bump on a log defensively.
Well, I guess he is averaging a career-high 2.4 assists per game. So there's that.
Somewhere out there exists a team with a coach who has convinced himself, just like so many have before, that he can change Beasley.
Maybe Michael Jordan trades for him. Maybe it's the next move in Jim Buss' devolution into James Dolanhood. After all, somebody has to make a terrible decision regarding Michael Beasley by the time the trade deadline rolls around.
Until then, Phoenix fans are going to have to struggle a while longer, watching him average fewer points than he does shot attempts.