Rookie Stock Watch: NBA's Next-Gen Stars in the Making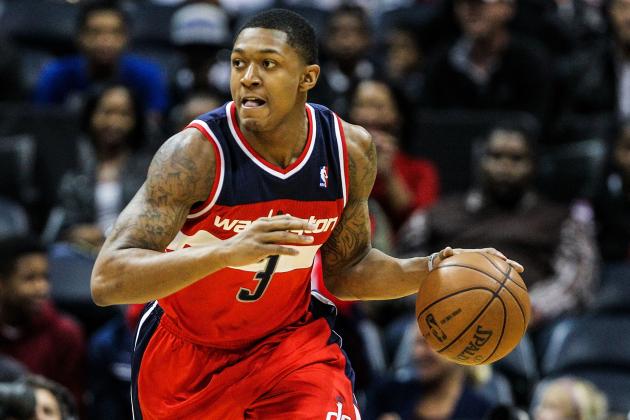 USA TODAY Sports

We're six weeks into the 2012-13 NBA season, and the balance of power among rookies is still fluctuating.
The Eastern Conference newbies had a better week than their Western Conference counterparts, but Portland Trail Blazers floor general Damian Lillard remains atop the stock-watch rankings.
How does the hierarchy shake out after Lillard? A trio of East Coast rookies finished the week strong and consequently climbed the charts, but not all of the conference's rookies shined.
As the first quarter of the season comes to a close, which newcomers are hottest and which ones are cooling down?
*Statistics accurate as of 12/11/12
Begin Slideshow

»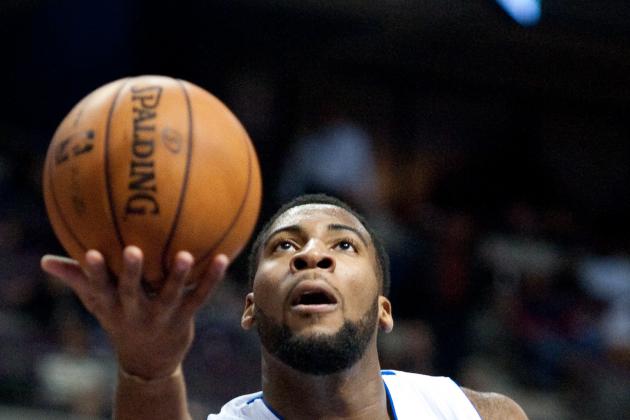 Tim Fuller-USA TODAY Sports

Andre Drummond, Detroit Pistons F/C: Stock is Down (Rebounding decrease for four straight games)
Brian Roberts, New Orleans Hornets G: Stock is Steady (15 points, four assists vs. MEM)
Jonas Valanciunas, Toronto Raptors F/C: Stock is Up (8 points, 10 rebounds at POR)
Jeff Taylor, Charlotte Bobcats F: Stock is Steady (3-of-18 3PT FG last six games)
Jae Crowder, Dallas Mavericks F: Stock is Steady (11 points, four rebounds, four assists vs. SAC)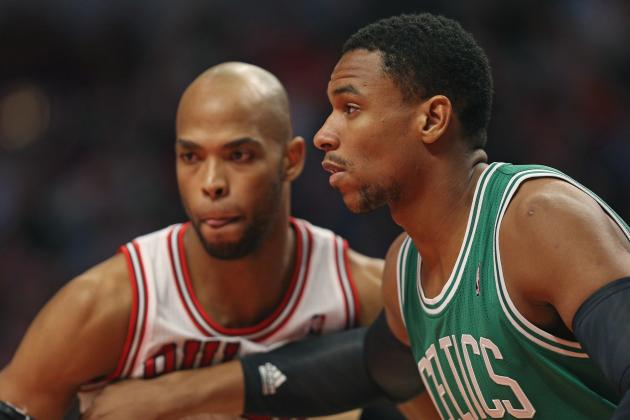 Jonathan Daniel/Getty Images

Stock Report: Up
Last Week's Rank: Unranked
His statistics won't be heralded on Twitter, and his style of play won't turn heads.
Nevertheless, Jared Sullinger's per-minute pounding on the glass deserves recognition.
The Boston Celtics rely on him for just 15-to-20 minutes per game. In that time span, Doc Rivers can count on him to battle underneath and come away with six-to-eight critical rebounds, sometimes more.
Boston's win over Philadelphia is prime evidence of the boost he gives his squad. Sullinger came off the bench and snatched a team-high nine rebounds in just 22 minutes. It kept the Celtics in control and led to a convincing 92-79 win.
Can he hold his own against a trio of Western Conference foes and move up in the rankings next week?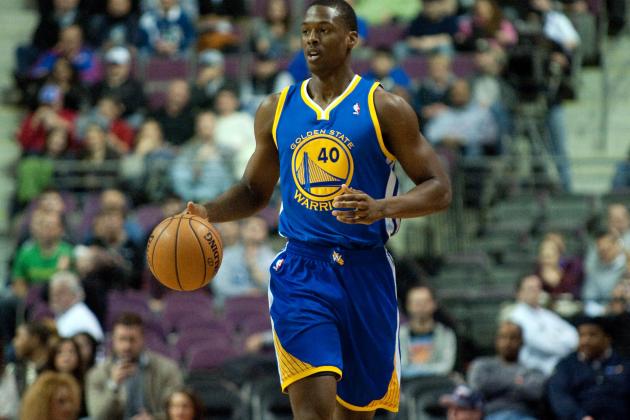 Tim Fuller-USA TODAY Sports

Stock Report: Steady
Last Week's Rank: 9
Just because he's not scoring the way he did in November doesn't mean we should dismiss Harrison Barnes.
Considering the way Golden State has been scoring (and winning) in its last four games, the Warriors don't need him to constantly fill the bucket.
Sure, the Warriors would like to see better shooting out of him (26 percent since Dec. 5), but he's still contributing in the playmaking department by attacking the hoop, kicking out to teammates or drawing contact.
Compared to his North Carolina days, he's improved his ball control and mid-play passing while driving. It's helping keep Golden State's opponents honest and giving Stephen Curry, Klay Thompson and David Lee more chances.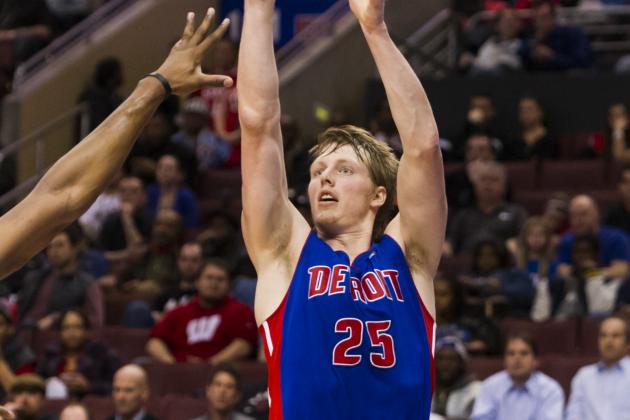 USA TODAY Sports

Stock Report: Down
Last Week's Rank: 3
Kyle Singler's last four games included back-to-back 1-of-6 shooting nights and more fouls than rebounds. Yeah, you can say it was his worst week of the season.
I'm sure Detroit Pistons fans wish he shot and defended just a little bit better, because their three losses were all single-digit margins—against very beatable teams (Philadelphia, Chicago and Golden State).
His matchups get a bit tougher over the next few games, as he faces clubs with superb forwards: Denver, Brooklyn, Indiana and Los Angeles Clippers.
Let's see if he can reassert himself as a rebounder and find a few more high-percentage looks per night. Detroit can't afford for him to be a weak link in the starting lineup.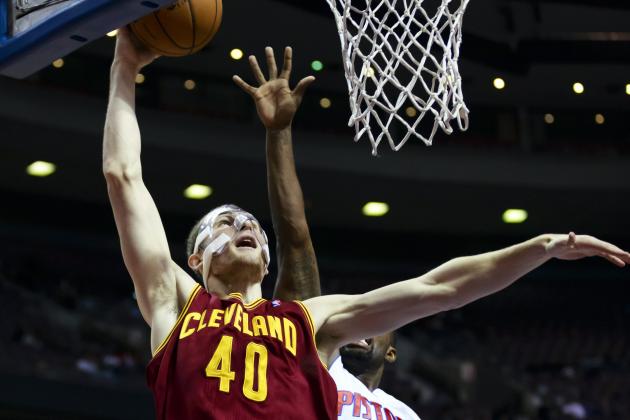 USA TODAY Sports

Stock Report: Steady
Last Week's Rank: 7
Tyler Zeller is finally getting the hang of this NBA thing.
The Cleveland Cavaliers' power forward has been much more effective on the offensive glass as of late, and he's also posted double-digit scoring nights in four of the past six games.
His most recent performance was a 13-point, eight-rebound effort against Detroit. Five of those eight boards were offensive, and on the other end of the court, he chipped in three blocks.
Zeller is a great player for Byron Scott to have on the block, as the rookie utilizes his great hands around the rim. But he's also versatile enough to hit the outside jumper, and he's proved multiple times this season that he's a threat out to 20 feet.
Jennifer Stewart-USA TODAY Sports

Stock Report: Up
Last Week's Rank: Unranked
A little over a week ago, there wasn't much separating Andrew Nicholson from the rest of the rookies production-wise.
The Orlando Magic forward proceeded to notch 13.7 points and five rebounds per game in his next three games.
Those aren't his most impressive numbers. What's most impressive is his 18-of-26 shooting display over the course of the week, complemented by a total of three turnovers.
For much of November, he failed to supply ample firepower when Orlando needed it most. The Phoenix game was a different story, as Nicholson's 19 points, nine boards, four steals and three assists anchored a Magic road victory over the Suns.
Now that he's back in a groove, can he help Orlando defend its home court against Atlanta and Golden State?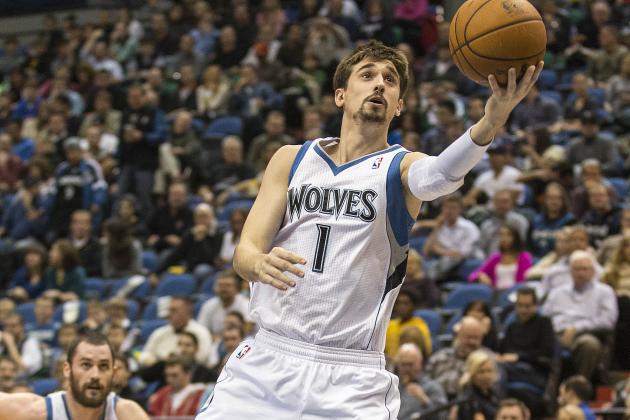 USA TODAY Sports

Stock Report: Steady
Last Week's Rank: 4
He didn't have an eye-popping week, but Minnesota combo guard Alexey Shved was still a key contributor for Rick Adelman in a pair of Timberwolves wins.
Shved's recent shooting has been more efficient than usual, as he hit 44 percent of his field goals over the past three games.
He struggled with free-throw shooting and turnovers the last couple of games, but that's just a blip on the radar, considering his solid early track record in those categories.
It remains to be seen whether Ricky Rubio's eventual return will affect Shved's production, but the Russian rookie is doing his best to help Minnesota win without Rubio. Due in part to Shved's solid play, the Wolves are 9-9 and in the mix in the Western Conference standings.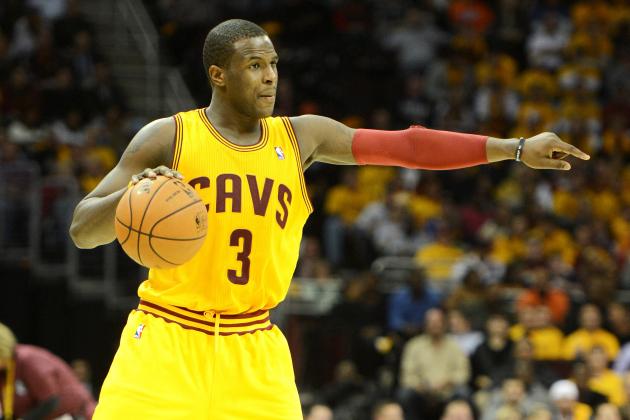 Jason Miller/Getty Images

Stock Report: Down (*Injured)
Last Week's Rank: 2
Although Dion Waiters missed four straight games due to an ankle sprain and bone bruise, there's reason for optimism as long as Cleveland Cavaliers fans are patient.
Why? Because, according to an Associated Press report, he could be back later this week, and teammate Kyrie Irving should be back Tuesday.
Waiters was progressing nicely as a combo guard before he got hurt, so as long as he regains his explosiveness, his noteworthy rookie campaign can roll on.
With Irving back, life could get even more fun for Waiters and the Cavaliers. As fun as a 4-17 season can get, I guess.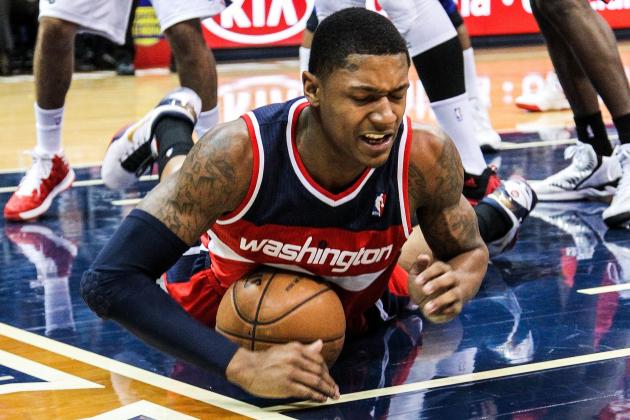 USA TODAY Sports

Stock Report: Up
Last Week's Rank: 8
In what was arguably his best week of the season thus far, Washington Wizards guard Bradley Beal enjoyed three straight double-digit scoring nights for the first time in a month.
He started off by helping Washington shock Miami and followed that with a pair of impressive performances against Atlanta and Golden State.
The Golden State game was particularly striking because he didn't have his best shooting night, but he got to the free-throw line, dished the rock and crashed the glass. Beal finished with 17 points, six rebounds, six assists and two steals.
Washington will be able to keep more games close if he can continue that kind of versatility.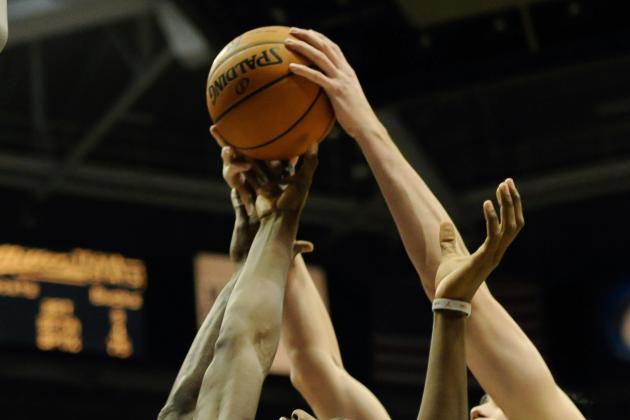 Benny Sieu-USA Today Sports

Stock Report: Steady
Last Week's Rank: 6
An eight-game losing streak puts a damper on the Charlotte Bobcats' early-season success, but Michael Kidd-Gilchrist has given the franchise a reason to smile about the future.
His active and aggressive play influences every phase of each game, and this past week was no different.
Kidd-Gilchrist picks his spots to attack on both sides of the floor, and more often than not, he ends up with a steal or a high-percentage driving layup.
Take the loss against Golden State as a mini case study; Kidd-Gilchrist had the highest plus-minus on the Bobcats and was the only Bobcat to make more than half his shots. He also registered seven rebounds and three assists.
When Charlotte drafted him, it knew it wasn't getting an NBA-ready, dynamic offensive player, but the Bobcats are okay with that given his bright future.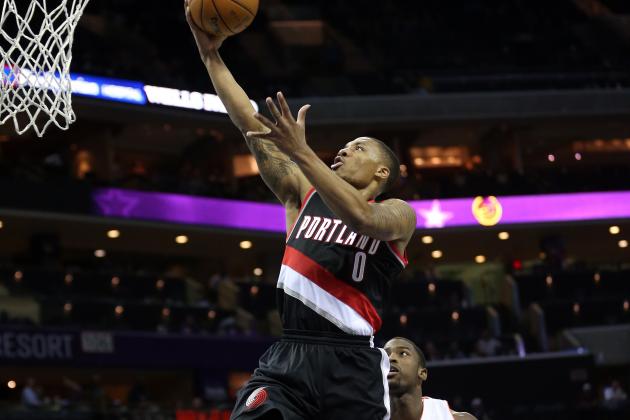 Streeter Lecka/Getty Images

Stock Report: Steady
Last Week's Rank: 1
After his 23-point display against Indiana, Portland Trail Blazers point guard Damian Lillard suffered through a pair of ugly shooting nights.
So why is his stock still highest among rookies? Because he is still dishing the ball as a point guard in a non-rookie manner, and he did have the highest-scoring game of any rookie this past week.
In his nine-point game against Toronto, Lillard couldn't connect on his straightaway triples, nor could he finish in the lane. But he remained a factor in Portlant's win because he rebounded well, distributed the ball and got to the charity stripe.
Luckily for Lillard fans, no other rookies have stocks high enough to challenge him at the top spot. A home tilt against Tony Parker and the Spurs is his next test.
For more NBA chatter, follow me on Twitter: