NBA Big Men Who Aren't Carrying Their Weight on the Glass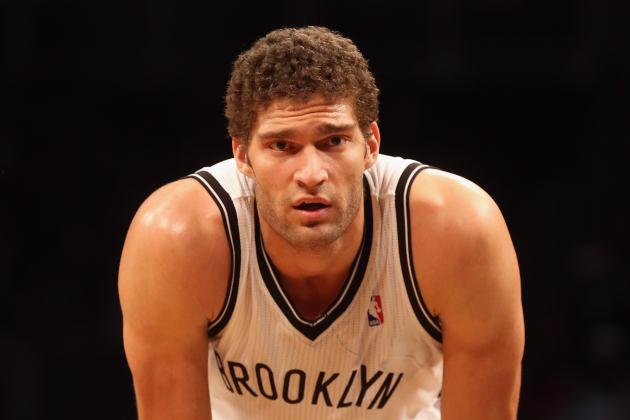 Bruce Bennett/Getty Images

Given the NBA's shift away from the big, physical bodies that traditionally filled the lanes of yesteryear, there may be a temptation to lessen the rebounding responsibility on today's bigs.
But even as their profiles have evolved, their position and floor spacing leaves them footing the bill for any rebounding struggles experienced by their teams.
Rebounding is a matter of effort, with luck and intelligence mixed in. Players can't always predict how the ball will bounce, but they can study film and shot projection to give them an educated guess.
Rebounds finish successful defensive possessions or extend offensive trips. Their importance hasn't lessened any with the game's transformation to smaller, quicker lineups.
The teams employing the following players have handled their rebounding struggles differently. Some have thrived in spite of them, while others have been unable to overcome them.
But all of the teams would gladly accept a renewed approach to glasswork than what these players have shown so far.
All statistics used in this article are accurate as of 12/2/2012.
Begin Slideshow

»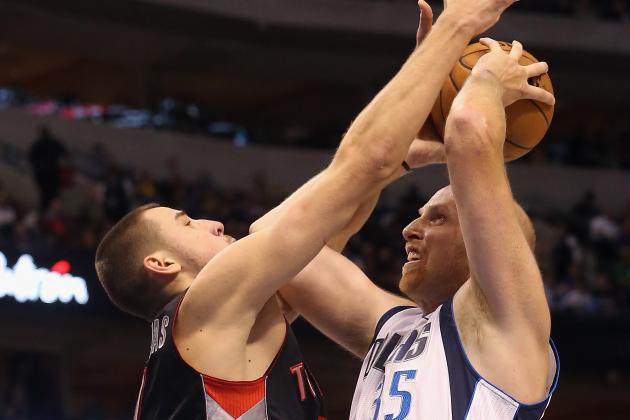 Ronald Martinez/Getty Images

With Dirk Nowitzki sidelined indefinitely, the Mavericks have struggled in nearly every aspect of the game.
Standing 8-9 (tied for eighth in the Western Conference), Dallas hasn't played good enough offense (98.8 points per game, 10th highest) to offset their forgivable defense (100.1 points allowed per game, ninth most).
While they've held opponents to just 43.8 percent shooting, their defensive struggles have stemmed from their inability to secure rebounds. With a minus-5.23 rebounding differential, Dallas has been the NBA's worst rebounding club.
And those struggles have largely rested on the shoulders of the 7'0" Kaman. His 6.9 rebounds per game is his lowest average since 2004-05. His rebound percentage (14.2) is lower than any season since his rookie year of 2003-04.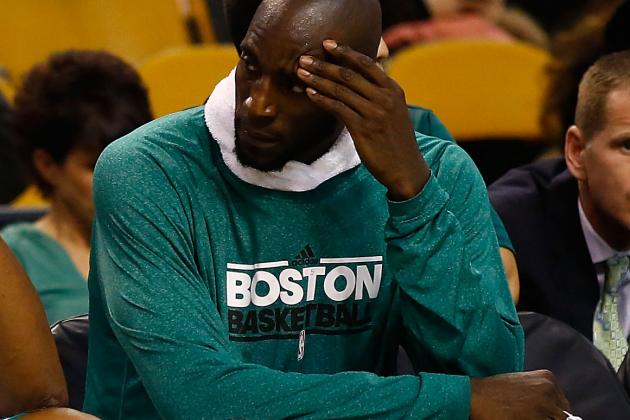 Jared Wickerham/Getty Images

The 9-8 Celtics have remained on the back end of the Eastern Conference playoff picture despite corralling a league-worst 37.4 rebounds per game, nearly two full rebounds fewer than any other team.
With Boston moving further away from the physically imposing frontcourt of their 2007-08 championship team, players like Kendrick Perkins, P.J. Brown and Leon Powe have been replaced by the likes of Brandon Bass, Chris Wilcox and rookie Jared Sullinger.
The one consistent for Doc Rivers has been the power-forward-turned-center Garnett. The problem for Boston is that the big man's seen consistent drops in his rebounding numbers. His team-leading 7.4 rebounds per game continued a two-year decrease. His average is also his second lowest since his rookie season of 1995-96.
Given that only two other players on the roster (Bass and Paul Pierce) have averaged better than five boards, Rivers has to find a way to get a rejuvenated effort from Garnett on the glass. Boston's season just may depend on it.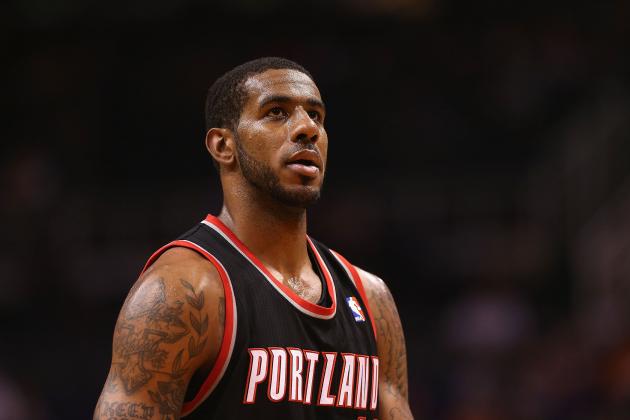 Christian Petersen/Getty Images

Portland's 2012-13 struggles have started and stopped with their second unit. Coach Terry Stotts has gotten the fewest points (13.9) and minutes (13.0) from his bench.
So any issues experienced by the starting unit have only been magnified.
It's the reason that Aldridge is the only power forward on this list. While Aldridge has always shown a propensity to play away from the basket, Stotts still needs more than the 7.6 rebounds Aldridge has managed in his 38.2 minutes.
The six-year man from Texas has enjoyed the most playing time of his career, but has corralled fewer rebounds than he had in the past three seasons. His true rebounding percentage (11.9) is the worst mark of any of his NBA seasons.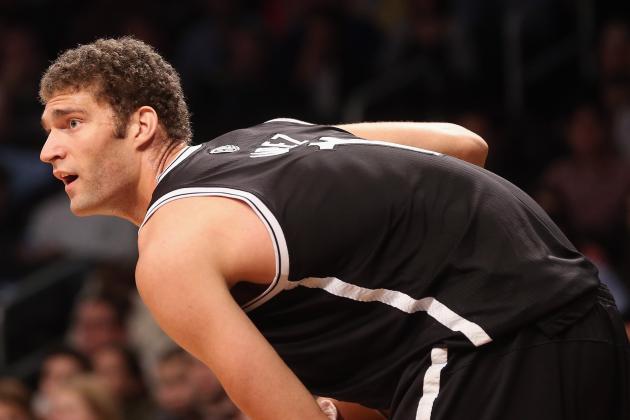 Bruce Bennett/Getty Images

Rebounding issues are nothing new for Lopez. But that doesn't make them any more forgivable.
Lopez's 7.5 career rebounds per game have kept him and his career 17.5 ppg out of the discussion of the best big men in the NBA.
And while his Nets (11-5) have improved their standing around the league, Lopez has continued to have issues on the boards. He's managed just 6.8 rebounds in his 29.7 minutes. He's just the third-leading rebounder on the team, trailing both Reggie Evans and Kris Humphries despite seeing at least five more minutes per night than either player.
What makes his struggles more frustrating is the fact that they took three seasons to materialize. Lopez averaged 8.1 rebounds or better in his first two seasons, but hasn't managed even seven boards in the three years since.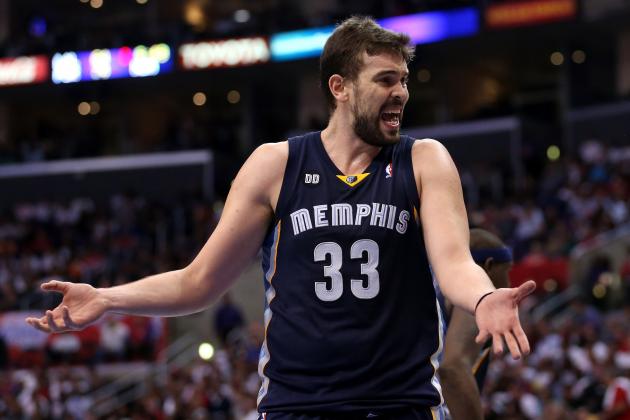 Stephen Dunn/Getty Images

It's hard to imagine anything going wrong for the 12-3 Grizzlies.
But if coach Lionel Hollins starts nit-picking for problems with his team, it won't take him long to reach the rebounding issues experienced by his fifth-year center. Despite getting 12.7 rebounds nightly from Zach Randolph, Memphis ranks just 12th in rebounding differential (plus-1.5) and 16th in rebounds per game (41.8).
Gasol has never been an elite rebounder, but this season has been particularly difficult. His 7.1 rebounds per game is his second lowest average of his career. His 11.5 rebounding percentage sets a new career low in the category, nearly two percentage points lower than his previous cellar.
With his comfort level extending to the high post on offense, it sounds logical to suggest that these struggles have come from a move further away from the bucket. But it's actually his defensive rebounds (4.9 per game) that have taken the biggest dip.