9 Free Agents Who Remain Inexplicably out of the NBA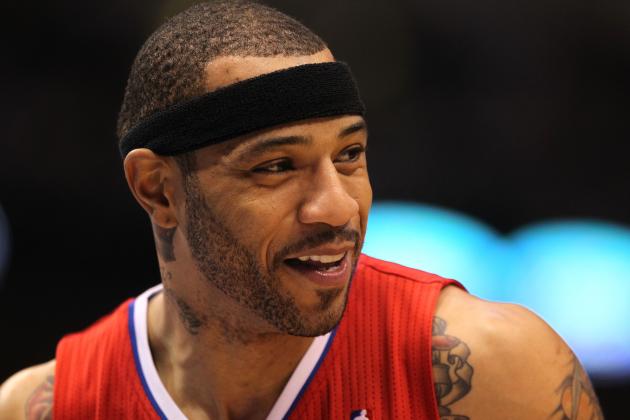 Matthew Emmons-US PRESSWIRE

NBA free agency can often be tough on a select group of players. Be it because of age, underachieving or just not being needed, some men go through the entire summer without signing a contract, despite their skills still being present. If this carries into the season, it's all the more shocking.
The fact that players like forward Kenyon Martin (pictured) or even veteran point man Derek Fisher haven't been able to land a contract for the mere veteran's minimum is not only a surprise, but also a bit sad.
Martin has good size and can still play a decent low-post game, and was also the first overall pick in the 2000 NBA draft. Fisher, though 38 years old, has five championships under his belt and his leadership would do wonders for a young, playoff-caliber team looking to make some noise in the postseason.
Still, Martin and Fisher remain unsigned and similar players are either in the same situation or have been forced to go overseas for a contract.
Though heading to Europe or elsewhere to play is not a terrible decision at all, the fact is that certain NBA teams like the injury-riddled Minnesota Timberwolves or defense-needy Washington Wizards would be wise to take a look at which players are currently available to sign a contract. In doing so, they may be surprised at who they find.
Begin Slideshow

»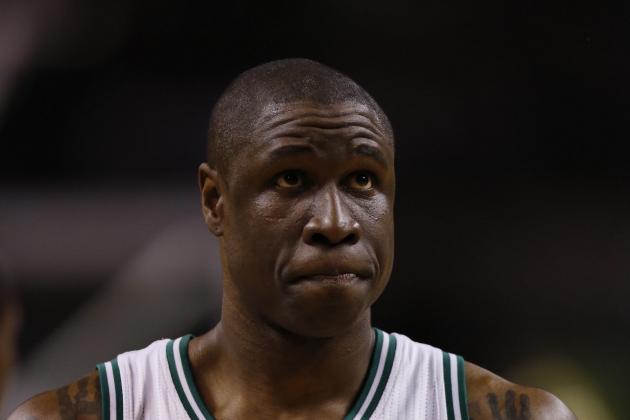 Greg M. Cooper-US PRESSWIRE

Pietrus is 30 years old and a fine shooter, but has no team. He averaged 21.9 minutes per game for the Boston Celtics last season and averaged 6.9 points per game while shooting 34 percent from long range.
Granted, Pietrus' skillset is limited to his three-point shooting and his offensive game in front of the arc is borderline non-existent. He has shot a respectable 36 percent from downtown for his career, but can do little else on the court.
He still has good size for a shooting guard at 6'6", 215 pounds and could do wonders for a team like the Timberwolves, who really need help at the 2. He'll come cheap, and is definitely worth a roll of the dice.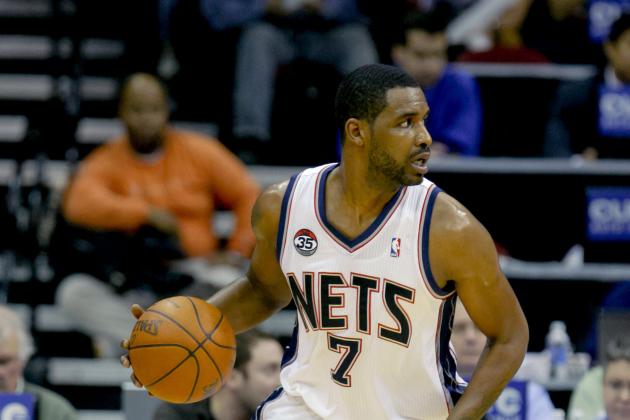 Jim O'Connor-US PRESSWIRE

Williams is only 26 and a talented young forward, but his success is highly dependent on two factors. First, he needs minutes. Second, his coach cannot expect him to be anything more than a shooter, and that all depends on the system the coach uses.
You see, playing in the run and gun game of Mike D'Antoni, Williams came off the bench for the New York Knicks in 2011 and averaged 7.1 points while shooting 40 percent from long range.
His performance got him a two-year deal from the then-New Jersey Nets prior to the start of the lockout-shortened 2011-12 season, but he did not fare well in coach Avery Johnson's offense, shooting just 24 percent from three-point range.
Williams was then traded to the Portland Trail Blazers as part of the package that made Gerald Wallace a Net, but never appeared in a game for his new team. He is currently playing in China.
Taking his age and three-point shooting into consideration, it's a wonder that teams like the Lakers or Suns haven't given Williams a call. He would fit well in their offenses and provide sparks off the bench, and even make the occasional spot start.
His NBA days are wasting away in China, so it's time that his agent started making some calls to try and get him a contract there.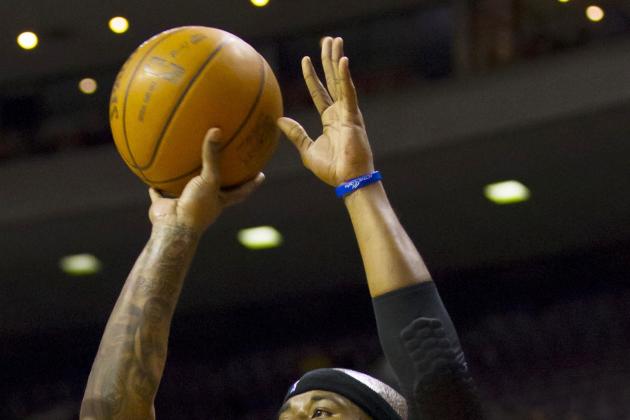 Rick Osentoski-US PRESSWIRE

Like Williams, Richardson's best work is done from behind the three-point line. Since debuting in the NBA back in 2000, he has shot a respectable 36 percent from long range.
However, like many NBA players, Richardson's bug-a-boo has always been staying healthy. In his 12 NBA seasons, he has only appeared in more than 70 games five times. There is little to no value in a player who spends more time on the trainer's table than on the court, and thus Richardson is without a team at just 32 years old.
That isn't at all to say that Richardson is a bad player. He has averaged 13.9 points per 36 minutes, and can be an offensive force when given the playing time. Teams needing some veteran experience and scoring should take note of that and give him a call.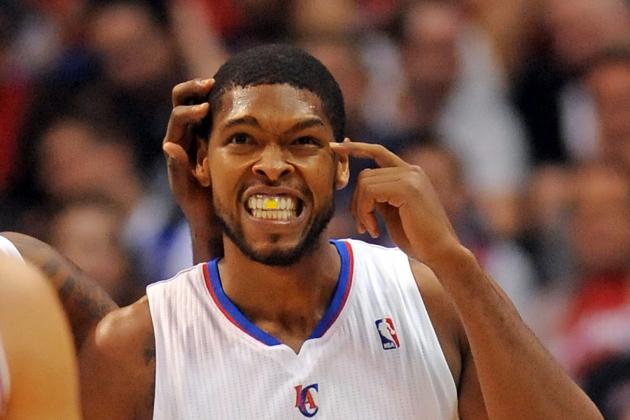 Jayne Kamin-Oncea-US PRESSWIRE

Gomes had four good years in the NBA, but then his potential just seemed to disappear. From 2007-2010, the former Providence College Friar averaged 12.3 points and 5.2 rebounds per contest. He was a fine defensive forward who performed well on both sides of the floor.
Then, over the past two seasons, he slowly became a non-factor. He didn't get as many touches on offense and his rebounding ability seemed to abandon him. Last season, with the Los Angeles Clippers, he only averaged 13.3 minutes per contest.
He is now playing in Germany, out of the NBA at just 30 years old. With his 6'7", 250 pound frame, it's a wonder teams like the Washington Wizards or Utah Jazz haven't reached out to him to fill at least a reserve role.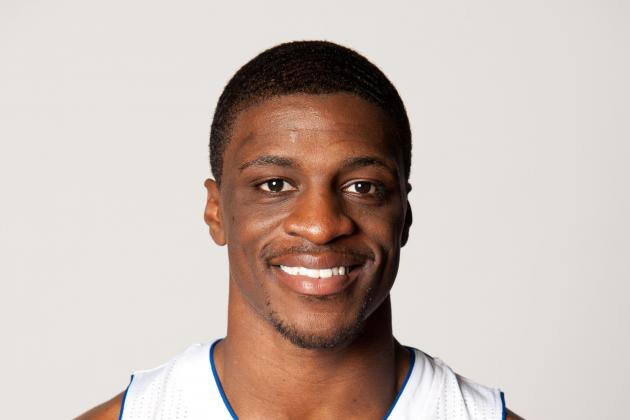 Tim Fuller-US PRESSWIRE

A fine scoring point guard at Syracuse, Flynn had a fine rookie season with the Minnesota Timberwolves in 2009-10. He averaged 13.5 points and 4.4 assists while shooting 36 percent from long range, and it looked as though he was on his way to a fine NBA career.
Injuries then took control and robbed him of his effectiveness. Since his second NBA season, Flynn has only appeared in 82 games and has been a non-factor. He signed a contract with the Detroit Pistons prior to this season, but was waived and is now playing in Australia.
At just 23 years old, his NBA career ended as soon as it began. So many NBA teams need help at point guard now, and Flynn is definitely worth the risk. This is the same man who averaged 16.6 points and six assists in two years at Syracuse, and he showed as a rookie that he could play in the NBA.
It's just a matter of giving him the chance and the minutes to prove that his rookie campaign wasn't a fluke, and Flynn could become a pleasant surprise on the NBA level.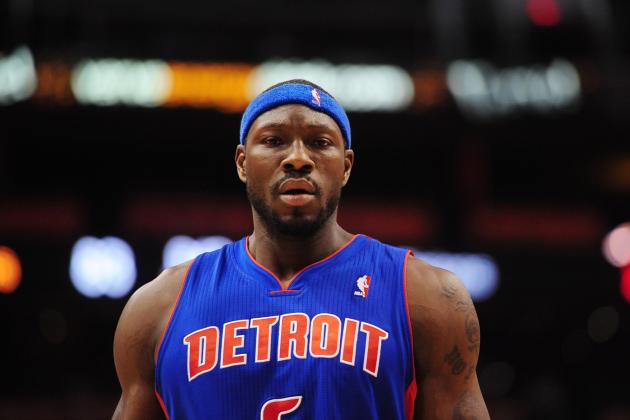 Mark J. Rebilas-US PRESSWIRE

Wallace said last winter that he would retire at season's end. He has since changed his mind and is looking for a team.
At age 38, the man known as "Big Ben" is no longer the dominant center he was in the prime of his career, but still has good size at 6'9", 240 pounds. He has championship experience, having won a title with the Detroit Pistons in 2004, and holds career averages of 9.6 rebounds and two blocks per game.
Wallace is also a fine leader and could serve as a mentor in the locker room for a younger team. The only red flag against him is his age, and asking him to play significant minutes against younger and more powerful centers is a bit much. So long as a team needing help on defense is willing to let him play just 15-20 minutes off the bench, he will prove to be a good signing.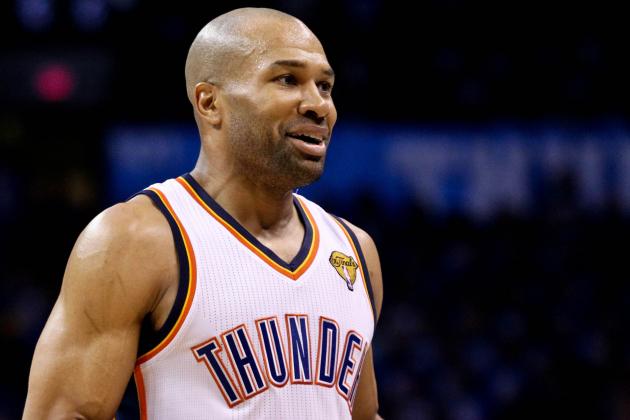 Derick E. Hingle-US PRESSWIRE

If Derek Fisher does sign with an NBA team this season, he won't be signed for his on-court skills. He may have an uncanny ability to sink clutch three-pointers, but Fisher's offensive and defensive games have become largely non-existent over the past few years. His best skills are in the locker room, where he has proven to be a fine leader and vocal presence.
If any team reaches out to him, it will be one full of young talent that has what it takes to get to the playoffs, but needs a little extra push to make a statement there. This is where Fisher's other top quality comes in. He won five rings playing for the Los Angeles Lakers, and knows all about how to put together a winning attitude.
Sure, he's 38 years old, but the opportunity to have such a veteran with such a winning history on the roster is rare. Teams looking for just that would be wise to take advantage of Fisher while he's available.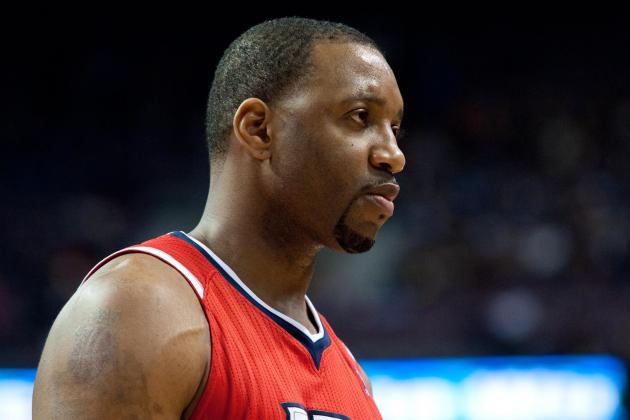 Tim Fuller-US PRESSWIRE

McGrady was once one of the NBA's best. He led the league in scoring in 2003 and 2004 and has career averages of 19.6 points and 5.6 rebounds per game.
Unfortunately, injuries kept McGrady off the court too often. In 15 seasons, he only reached the 70-game plateau seven times. As a result, he finds himself playing in China at just 33 years old.
McGrady isn't going to be a starter nor a star if he ever does return to the NBA, but he still has some value as a shooter. Two seasons ago, in 23.4 minutes per game for the Detroit Pistons, he averaged eight points and shot 34 percent from long range.
He has shot an average 34 percent from three-point land for his career, but can hold his own in that area well enough for teams needing bench depth to consider giving him a contract. The Chinese Basketball Association's season is short, so there's always the possibility that teams could look to bring him aboard for a second half run.
Of course, that means the phone calls to his agent need to start happening now.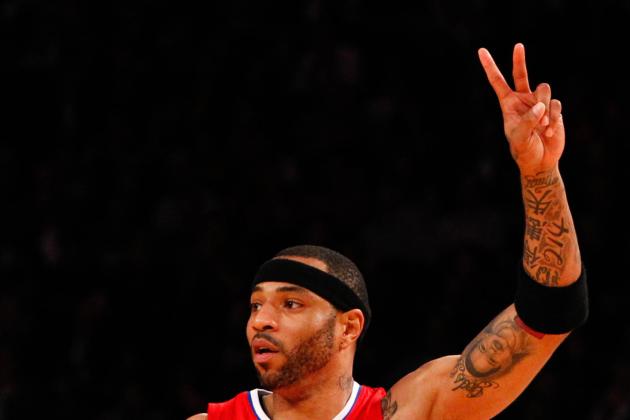 Debby Wong-US PRESSWIRE

Martin has good size for his position at 6'9", 240 pounds, and was a fine low-post presence for the Los Angeles Clippers last season. In 42 games, he averaged 5.2 points, 4.3 rebounds and a block per game in 22.4 minutes off the bench. Those numbers may seem low, but Martin was on the Clippers to be a big body in the paint, and nothing more.
He is only 34 years old and can play a fine defense, but is still without a job. Not surprisingly, he is unhappy with his situation.
Sure, Martin has been injury-prone throughout his career, but his defense speaks for itself when he's at the top of his game. He also provides plenty of experience and could be a fine presence off the bench, much like Rasheed Wallace has been for the New York Knicks this year.
Wallace was able to get an NBA contract after two years of retirement, so what's stopping NBA teams in need of defense from signing Martin?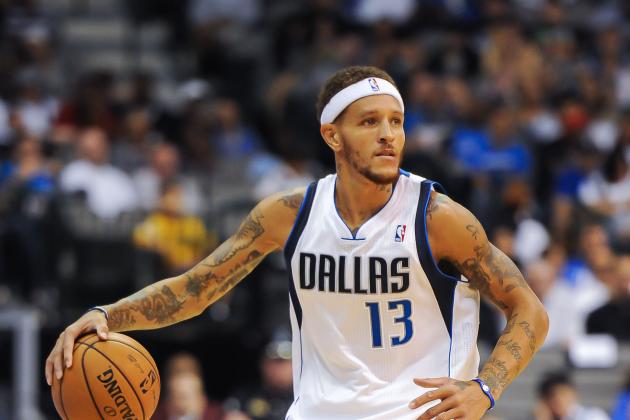 Jerome Miron-US PRESSWIRE

Delonte West started training camp with the Dallas Mavericks, but was waived before the start of the season after two separate suspensions following arguments after games. He has yet to sign with a new team, and squads in need of a shooter and sometimes pest are just cheating themselves by not rolling the dice on him.
West has shot 37 percent from long range for his career and has also averaged just over a steal a game. He is also just 29 years old and a fine athlete.
Yes, his tumultuous preseason is reason for teams to be concerned about signing him, but his skills speak for themselves. When locked in, West is a fine player who can stretch the floor and provide some pesky D. He won't put up overwhelming numbers, but will be a hard worker who can be placed either in the starting lineup or come off the bench.
No matter how you look at it, he's worth the gamble.