5 Best NBA Teams of the 2012-13 Season That Nobody Is Talking About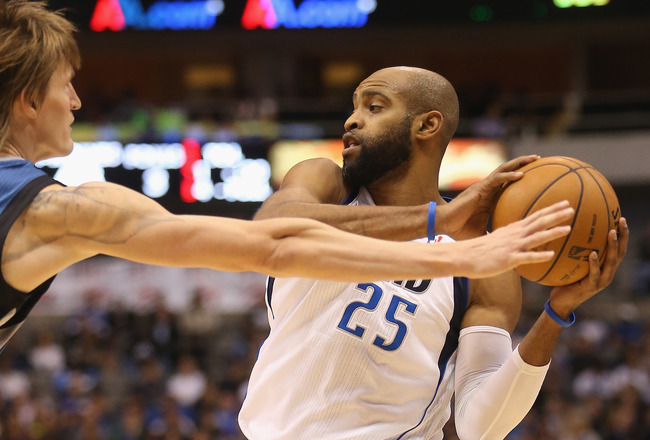 Ronald Martinez/Getty Images
This is what your League Pass is for, people. It's not enough to skim SportsCenter and jump to conclusions. This is a vast league with so many players and so many teams.
What you'll notice, the closer you follow this sport, is that small-market teams get hosed. Play in a large metro area, and your quality will be trumpeted to the masses. Play in, say, Milwaukee or Minnesota, and much of your best work will go ignored.
Well, ignore these teams and players no more. Here's a rundown of the best of what you're missing.
5. Charlotte Bobcats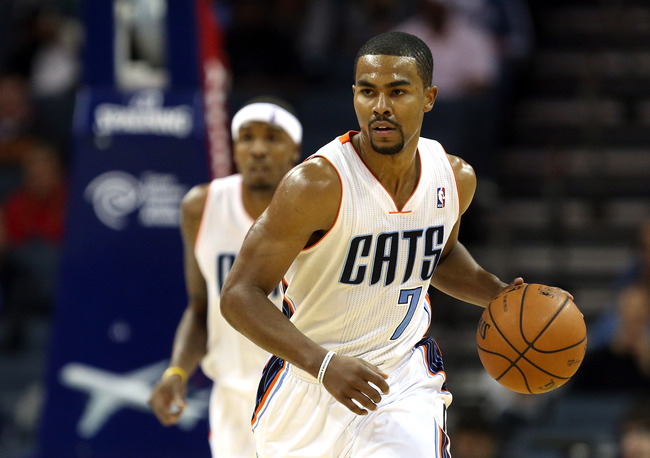 Streeter Lecka/Getty Images
Not only are the Bobcats surprisingly competent, having eclipsed the .500 mark this year, but they're also surprisingly watchable. Formerly a wayward rookie, Kemba Walker is coming into his own, nailing buzzer-beaters off nasty crossovers.
Michael Kidd Gilchrist has impressed, playing better than anyone on the Bobcats did last season. For a team that might have hypothetically lost to University of Kentucky in 2011-12, Charlotte's come a long way.
4. Golden State Warriors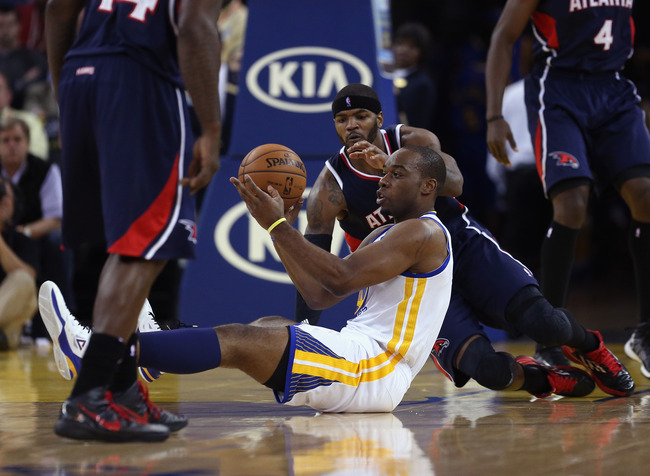 Ezra Shaw/Getty Images
Golden State is 15th in defensive efficiency, which actually qualifies as an accomplishment in Warrior Land. Their above-.500 record has been obscured by all this bad news surrounding it. Andrew Bogut is out for a while with repeated foot problems. Brandon Rush is out for the season.
It's hard to know how far GSW might go without two starter-level players, but Carl Landry is helping to pick up much of the slack.
What makes the Dubs intriguing going forward is that they've underperformed offensively. Klay Thompson, Stephen Curry and David Lee are all shooting well below their career averages. In theory, this could presage better offense to come going forward. Things rarely go right in Golden State, but GSW could be on a better track than in past seasons.
3. Utah Jazz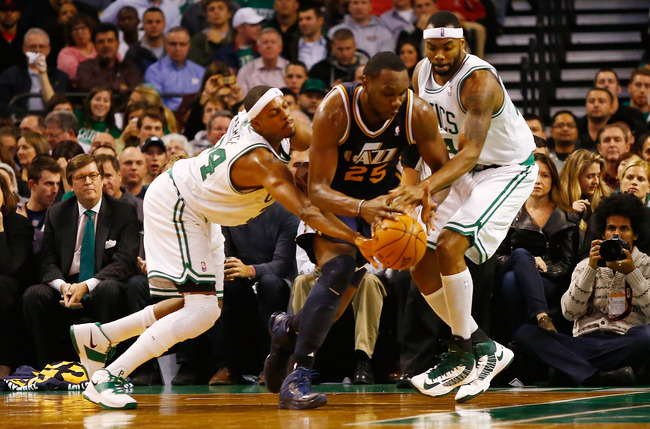 Jared Wickerham/Getty Images
The league might be "going small," but few stand taller than the Utah Jazz. The frontcourt is loaded, divided between Al Jefferson, Paul Millsap, Derrick Favors and Enes Kanter. Utah is in the rare position of losing almost nothing when one of their bigs fouls out.
That's a luxury, but don't sleep on Utah's other players. Gordon Hayward is a tall, athletic slasher with plenty of untapped potential. The same could be said of Alec Burks, should he ever get the minutes to test out his talent.
Utah had a lot of success with their "big lineup" last season, in which they played Favors, Jefferson and Millsap all at once. Perhaps the Jazz can get even better if they go back to that formerly successful strategy.
2. Minnesota Timberwolves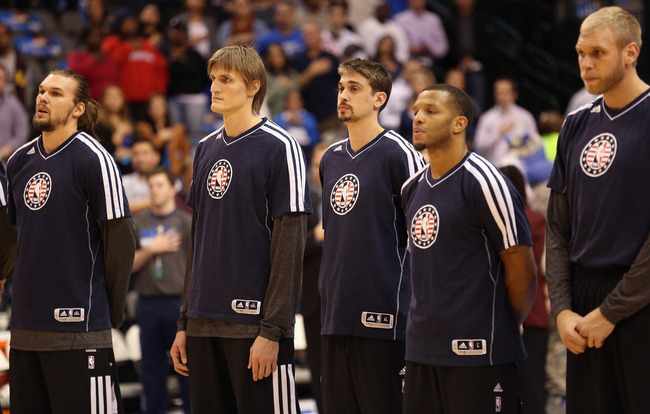 Ronald Martinez/Getty Images
It's less how well they've played than how good they will be later on. Andrei Kirilenko has been amazing in the absence of Kevin Love, Ricky Rubio and Nikola Pekovic.
Hovering above .500 is quite the accomplishment considering those injuries, and Rick Adelman runs a lovely Triangle-variation offense. This is perhaps a slumbering 50-win team.
Eventually, Love and Rubio will return (note: Kevin Love actually makes his return Wednesday night). Considering how well Andrei Kirilenko has run the depleted offense, I'm excited to see how pass-savvy AK-47, Love and Rubio play together. It could be wondrous come playoff time.
1. Milwaukee Bucks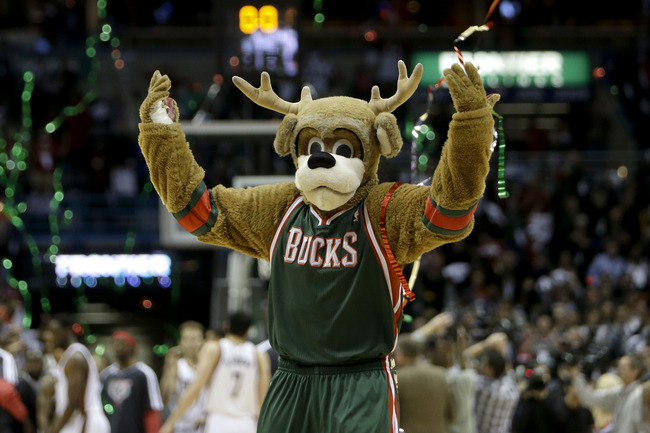 Mike McGinnis/Getty Images
Can you blame people for not talking about the Milwaukee Bucks? First of all, Wisconsin isn't exactly a big market. Secondly, the offense is, for the most part, unwatchable.
Who wants to tune in for endless Monta Ellis and Brandon Jennings isolations? "Fear the Dear" is a cool slogan, but you'd be hard pressed to find anyone but the hardcore NBA fan interested in Milwaukee goings on.
So why are they missing out? Well, it's the defense—specifically, the bench defense. Larry Sanders and Ekpe Udoh are worth paying attention to. Do yourself a favor—next time the Bucks are on defense, key in on one of these guys and see what they do off the ball.
In Udoh's case, you'll witness incredible pick-and-roll coverage. He flashes out to "show" against a guard and jukes back like Barry Sanders to cover his frontcourt assignment. Larry Sanders just covers so much space in general. For the hardcore NBA fan, Milwaukee's bench mob is quite the League Pass treat.
Keep Reading