Ranking Rajon Rondo's Assist Streak with Best in NBA History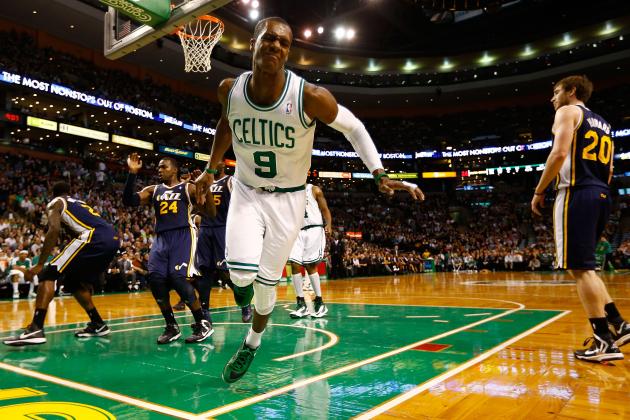 Jared Wickerham/Getty Images

A lot of hubbub is being made about Rajon Rondo's most recent double-double. Rondo notched his 10th assist with just a few ticks left on the clock of the Boston Celtics' big loss to the lowly Detroit Pistons, giving him his 34th game in a row with at least 10 assists.
What's so wrong with that?
Well, Rondo was sitting at just six dimes after the third quarter, yet Doc Rivers put him back into the game with just over five minutes left with the Celtics down by 16 points.
At that point I suppose there's a glimmer of hope for a comeback, but once it got down to three minutes left with the Pistons up by 19 and a timeout called, it seemed like the right time to take Rondo out.
At that point it became obvious that the Celtics were gunning for double-digit assists for Rondo, especially after Doc called a timeout with under two minutes left to run a play to get Rondo his tenth assist (he turned the ball over).
Whether you think that was a strange fourth quarter or not, Rondo's streak has been impressive, regardless of the fact that the streak seems arbitrary and unimportant. This isn't baseball after all.
Still, it's obvious that Rondo and the Celtics see some importance in the streak, so let's take a look at just how good it is compared to some of the other best assist streaks in league history.
Begin Slideshow

»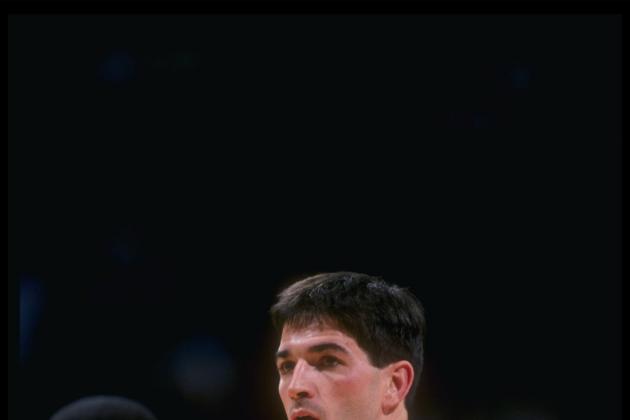 Layne Murdoch/Getty Images

This is going to sound incredibly confusing, but here goes: John Stockton ended his second-longest double-digit assist game streak during the 1991 portion of the 1991-92 season, only to pick up his third-longest streak just a few months later.
From January 25 of 1992 through March 30, Stockton recorded double-digit assists in every game he played, cranking out an average of 13.7 assists per game.
Twelve times during that streak he put up at least 15 assists, including a streak of five games in which he was able to dole out at least 15 assists.
Stockton was able to stock up to the tune of 398 assists in that span.
It's insane to think that a stretch of games spanning three months is only Stockton's third-longest assist streak, but he is what he is.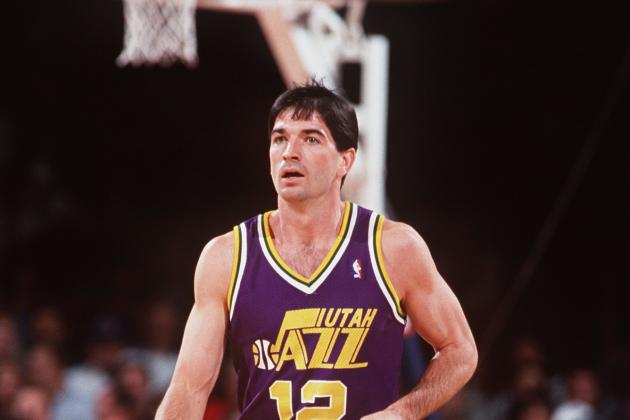 Tim DeFrisco/Getty Images

The second-longest streak of Stockton's career spanned two seasons, and was much more impressive than it's been made out to be.
If we're playing by the rules of the Rajon Rondo streak and making it a regular season mark, Stockton only racked up 21 games in a row. Including the 1991 playoffs, Stockton was able to fluff that number to 30 games.
His streak began on April 2, 1991, ran through the playoffs and all the way to November 16, 1991.
Stockton's playoff and season-spanning streak ran his assist total up to 409 dimes in the course of 30 games, giving him 13.6 assists per game.
It was a tenth of an assist fewer than his 29-game streak, but we'll give him a break since he had to do it during a grueling playoff series against the Suns and Trail Blazers.
Stock has piled up two of our best assist streaks already, but we're not done looking at his pretty face yet.
Jared Wickerham/Getty Images

We're playing along with the media story here, so we can go along with the assumption that Rajon Rondo has played 34 games in a row with at least 10 assists, even though that streak was broken up during the playoffs when he finished with fewer than 10 dimes three times.
Still, Rondo's streak started on March 11, 2012 and is alive through November 19.
Rondo's streak has allowed him to compile 461 assists over the span of 34 games, giving him a 13.5 assists per game average over that time period, but he's gone beyond just the 10 assists per game streak.
Rondo was also able to compile 27 games in a row with at least 11 assists in a game which ties John Stockton's 1991 streak of 27 11-assist games.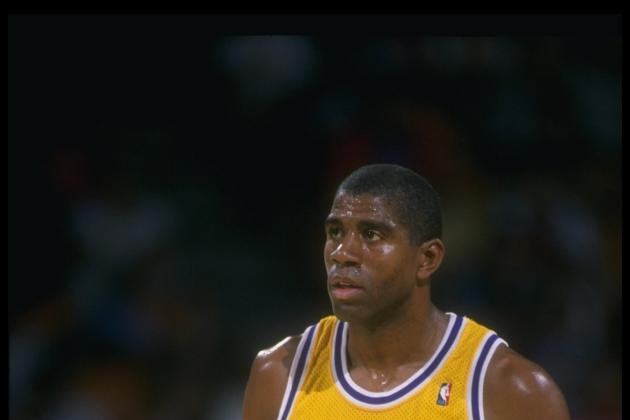 Stephen Dunn/Getty Images

Magic Johnson's ubiquitous influence on the Lakers was at its peak in 1984 when Magic registered 46ish games in a row with double-digit assists.
We're looking at a muddy number because, well it's seemingly unknown as to the exact number of assists that Johnson had in a handful of games during the 1984 season. It could be 44 games, it might be 46.
Whatever the case, Johnson played in 88 games in 1984 when we include the playoffs and Johnson tallied either fewer than 10 or an unknown number of assists in just 13 of them.
Whether the number is 44 or 46 seems beside the point until Rondo starts to approach the lower end, Johnson's streak exists in a bubble surrounded by one of the greatest passing seasons of all time.
However, there are quite a few things flowing against Johnson, of which I'll get into on Stockton's 40-game streak slide.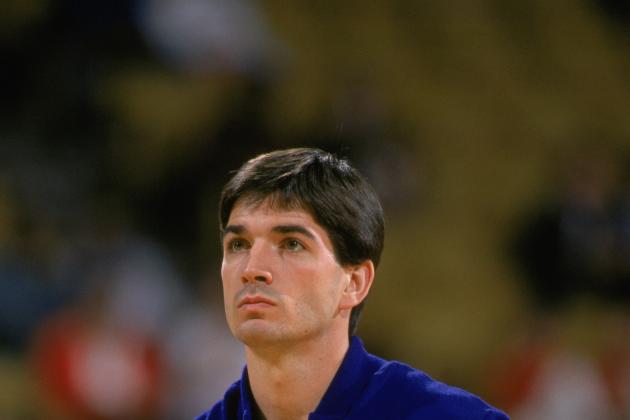 Rick Stewart/Getty Images

John Stockton in 1989 was nothing short of miraculous.
If we're sticking to the regular season streak, Stockton compiled 37 games in a row with at least 10 assists, but he should get credit for his three playoff games as well, giving him a grand total of 40.
So, what makes his 40 games more impressive than Magic's 46 with Los Angeles? Well, Stockton's team just wasn't as good offensively as Magic's. Unfortunately, Showtime hurts Magic in this argument.
During the 1984 season, Magic's team made 47 shots per game, while Stockton's Jazz only put the ball in 38 times. That gave Magic an average of nine more chances to grab assists.
Let's make this comparison a little bit more drastic. Johnson played in 67 games in 1984, meaning his team would have made about 3150 field goals in games that he played.
His 875 assists means he gave out a helper on 28 percent of the field goals in games he played.
Stockton, on the other hand, gave out 1118 assists in 82 games, in which his team made 3182 field goals. His 1118 assists means he assisted on 35 percent of his team's buckets for the year.
This obviously shows how much easier it was for Magic to end up with assists than Stockton.
That's why Stock's streak that started on February 27, 1989 and went through November 29 has to be more impressive. Given the Showtime Lakers as his teammates, it's entirely possible that Stockton could have gone an entire season without a single-digit assist game.
Stockton piled up 564 assists in those 40 games, averaging 14.1 assists per game. That's downright amazing.