10 Most Surprising Stat Lines of Young NBA Season
Sam Sharpe-US PRESSWIRE

While you'll find most NBA action during the regular season and playoffs, the offseason is just as important for players hoping to address and improve upon various parts of their game. Or, conversely, they can take advantage of the time off to relax, hit the beach and bathe in their growing wealth.
This season, we've already seen the effects of either end of the work-ethic spectrum, as some players have been quite impressive, while others are seemingly still on vacation. Meanwhile, new roles, injuries and other changing circumstances have also led to unexpected performances.
Here are the 10 players who have thus far put up the most surprising stat lines—for better or for worse.
All stats accurate as of November 15, 2012.
Begin Slideshow

»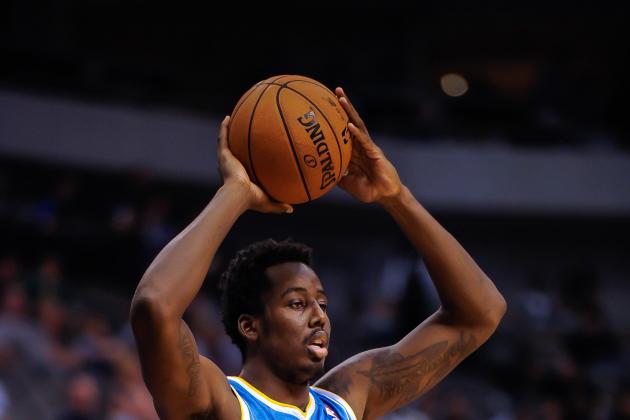 Jerome Miron-US PRESSWIRE

2012-13 Per-Game Stats: 13.0 points, 8.3 rebounds, 2.3 assists in 32.8 minutes
After looking like a major disappointment in his first two NBA seasons, Al-Farouq Aminu has really picked it up in his third year in the league.
A late-season trade that shipped Trevor Ariza to Washington opened up the starting small forward role for Aminu, who has taken full advantage of the opportunity.
Aminu has been a force on the boards early on, and he made the wise decision to all but remove the outside shot from his arsenal. Aminu has also excelled defensively in multiple areas, as he is averaging two steals and 1.3 blocks per game early on.
If Aminu can maintain his stellar defense and efficient offense, he might shock the NBA world and finally break free of the "bust" label.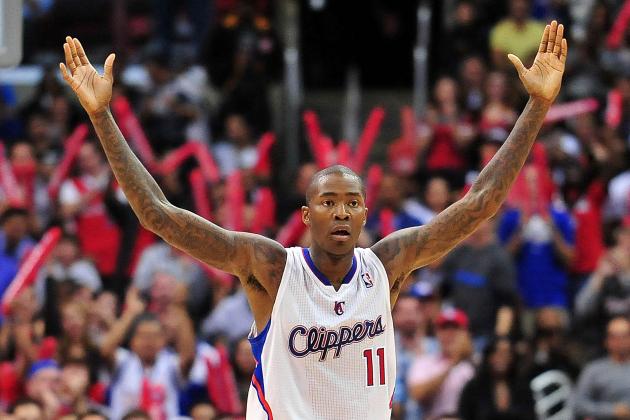 Gary A. Vasquez-US PRESSWIRE

2012-13 Per-Game Stats: 20.5 points, 51.4 percent field goals, 42.2 percent three-pointers in 28.3 minutes
After a somewhat mediocre 2011-12 campaign with the Portland Trail Blazers, Crawford has been on fire to start his tenure with the Clippers.
Perhaps most surprising has been Crawford's efficiency. He has thrived primarily as a volume shooter for most of his career, putting up big numbers with mediocre shooting percentages. But in his first season in L.A., Crawford has upped his percentages while playing a huge role off the bench.
The reason behind Crawford's shooting improvement could be simply that he has decided to start practicing. Though he's been known as a formidable shooter throughout his NBA career, Crawford claims that he only recently began working on his shot.
True or not, Crawford's work has clearly paid off, as he has been a pleasant surprise for the Clippers on the offensive end.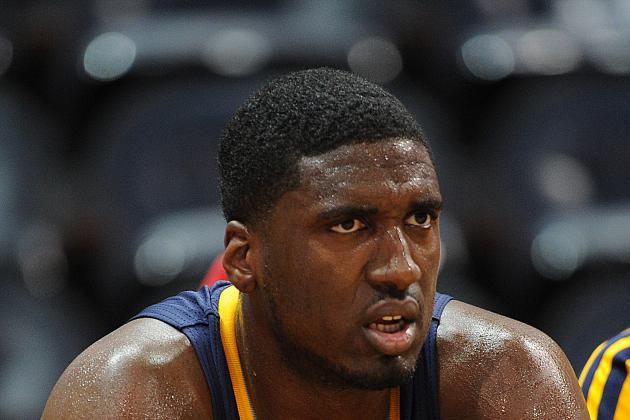 Kevin Liles-US PRESSWIRE

2012-13 Per-Game Stats: 8.2 points, 7.9 rebounds, 2.4 blocks in 29.2 minutes
Danny Granger's injury was bad enough for the Pacers, but it appears their All-Star center has disappeared as well. Through his first nine games, Roy Hibbert has broken double-digit scoring just three times and is shooting a dismal 39 percent from the field.
It's baffling to see such a skilled seven-footer shooting so poorly around the rim.
Hibbert has rebounded well and remains a threat defensively, but the offensive improvement he showcased last season has yet to emerge from summer vacation.
If the Pacers are to have any hope of pushing through their poor start and remaining a contending team, they will need Hibbert to pull it together on the offensive end.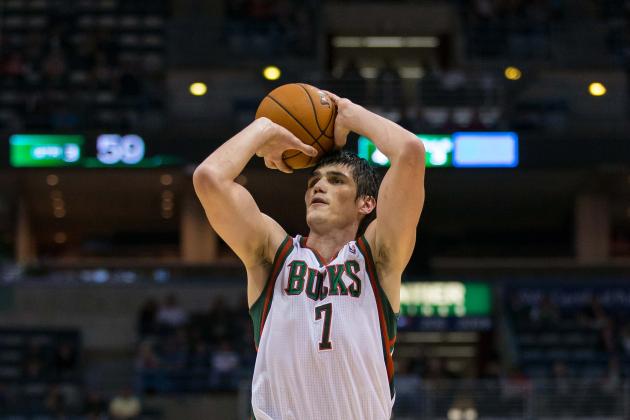 Jeff Hanisch-US PRESSWIRE

2012-13 Per-Game Stats: 6.4 points, 5.3 rebounds, 1.3 assists in 23.9 minutes
Ersan Ilyasova broke out during the latter half of last season, averaging 16.1 points and 9.1 rebounds per game after the All-Star break while shooting blistering percentages.
Unfortunately, Ilyasova's brief success has not carried over into this season. The Turkish big has somehow managed to make just 28 percent of his field-goal attempts from the power forward position, as his shot seems to have completely escaped him.
His struggles are particularly worrisome considering they come following the $45 million contract he signed with the Bucks during the offseason. Ilyasova has been a major disappointment and is in danger of losing his starting role if he doesn't pick it up soon.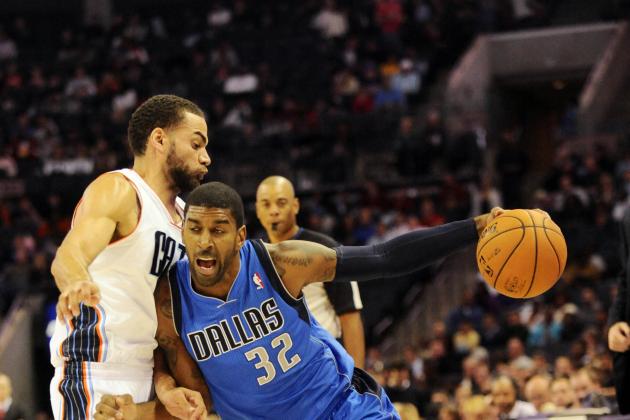 Sam Sharpe-US PRESSWIRE

2012-13 Per-Game Stats: 21.8 points, 3.7 rebounds, 2.9 assists in 34.8 minutes
O.J. Mayo has reaffirmed his ability to be a go-to scorer in the NBA with his play for the Dallas Mavericks this season. In his first starting role since his sophomore season with the Grizzlies, Mayo is thriving as Dallas' leading scorer, and his confidence is visibly soaring.
Mayo's deadly three-point shot has made a reappearance early this season, as he is currently making over three long-range attempts per game while shooting 59 percent from deep.
Though an increase in production seemed inevitable for Mayo given an enhanced role, he has greatly exceeded expectations and seems fully capable of keeping the Mavericks afloat while Dirk Nowitzki recovers from injury.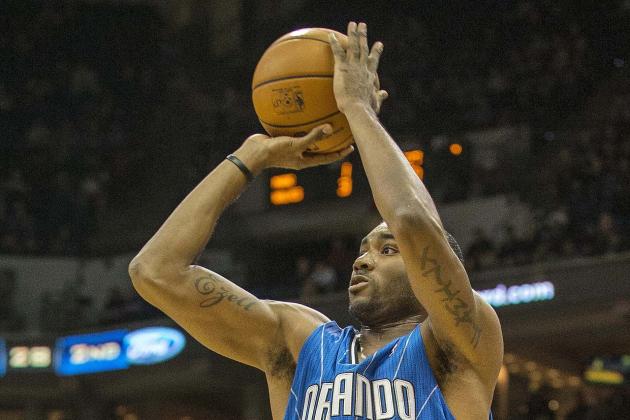 Jesse Johnson-US PRESSWIRE

2012-13 Per-Game Stats: 13.3 points, 3.9 rebounds, 4.1 assists in 36.0 minutes
After averaging 2.9 points per game in limited action during his rookie season with the Boston Celtics, E'Twaun Moore has come out of nowhere to put up excellent numbers as the Orlando Magic's starting point guard in six of the first seven games.
Though not a true point guard, Moore has stepped into the role of floor general admirably well, committing few turnovers while hitting three-pointers at an excellent clip (47 percent).
Moore's production may dip once Jameer Nelson returns from injury, but there is always the possibility that Magic coach Jacque Vaughn could opt to bring Nelson off the bench in favor of the young, still-improving Moore.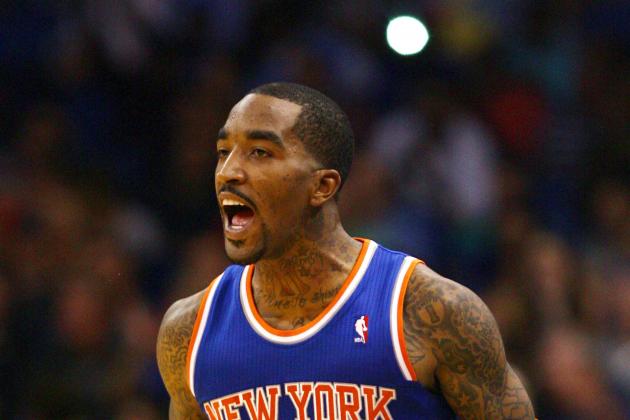 Douglas Jones-US PRESSWIRE

2012-13 Per-Game Stats: 18.2 points, 4.8 rebounds, 3.0 assists in 34.2 minutes
Despite continuing to come off the bench for the New York Knicks, J.R. Smith has had no trouble getting minutes early in the 2012-13 season. Smith has caught fire through the first five games of the season, shooting an astonishing 74 percent from deep alongside a solid 49 percent overall.
Smith has been very streaky throughout his career, and his early success could potentially be a fluke. However, he has showcased a solid all-around game so far and looks like a legitimate second option for the Knicks with Amar'e Stoudemire sidelined.
Smith should continue to demand big minutes through his hot shooting and aggressive defense (2.0 steals per game so far).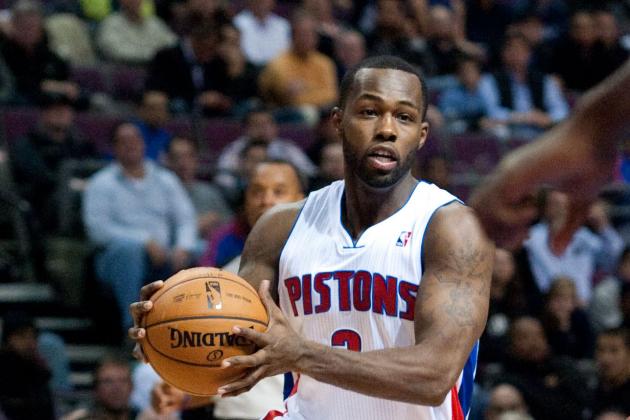 Tim Fuller-US PRESSWIRE

2012-13 Per-Game Stats: 9.3 points, 2.3 rebounds, 4.3 assists in 32.9 minutes
Rodney Stuckey's lack of production has been a major component in the Pistons' awful start, as he has played terribly on the offensive end, shooting just 28 percent from the field while looking rather lost and lethargic on both ends of the court.
Stuckey's key problem has been his inexplicable inability to make shots. For a guard who has excelled early in his career at attacking the rim, it's worrying to see Stuckey unable to convert at the rim or on open perimeter shots.
Stuckey has been dealing with illness early on, so that could be a factor in his terrible play. Either way, it's shocking to see the combo guard struggle so much early on, and Detroit fans can only hope that their No. 2 option finds a way to get it together.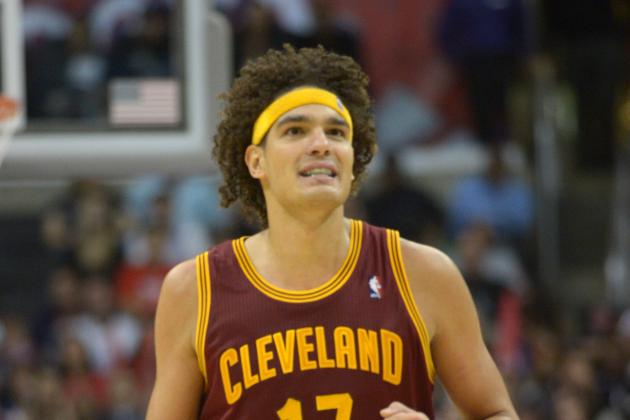 Kirby Lee-US PRESSWIRE

2012-13 Per-Game Stats: 15.9 points, 13.7 rebounds, 3.4 assists in 35.0 minutes
Anderson Varejao has made a name for himself in the NBA as a defensive anchor and hustle player who can pass and rebound effectively at the center position. Thus, he has never had much of a reputation as an offensive player.
Which is why his offensive dominance early in the season has been such a surprise. Varejao has shot over 60 percent from the field while looking very involved in the Cavaliers offense. He looked particularly sharp in a recent loss to the Nets in which he scored a career-high 35 points along with 18 rebounds.
Varejao has feasted off of second-chance opportunities and pick-and-roll baskets and appears to have developed a legitimate offensive game.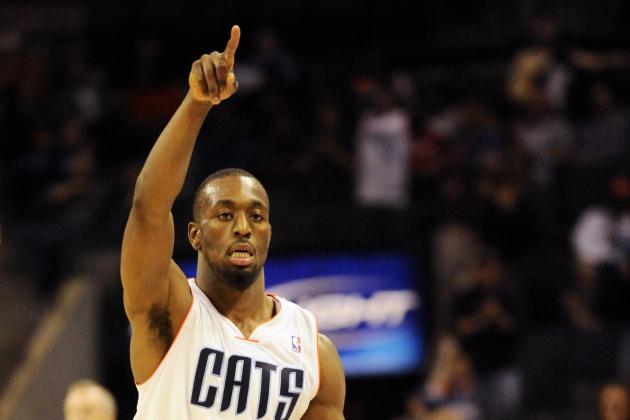 Sam Sharpe-US PRESSWIRE

2012-13 Per-Game Stats: 19.0 points, 3.7 rebounds, 5.1 assists in 35.9 minutes
Kemba Walker was highly inconsistent during his rookie campaign, with his minutes and production varying greatly from day to day. But the promise of a secure starting role seems to have done wonders for Walker, who is flourishing as the Bobcats' leading scorer while showcasing the ability to successfully run an NBA offense.
Walker was bound to show statistical improvement in his increased role, but the former college star has exceeded expectations through his first seven games while leading Charlotte to a shocking 4-3 start to the season.
That's right. Last season's infamously horrible Bobcats team has turned around to start the 2012-13 season better than the Los Angeles Lakers with Walker leading the charge.
Walker has the opportunity to lead the Bobcats out of mediocrity, especially if he continues to play as well as he has so far.