Mike Brown Fired: The Quickest Cannings in US Sports History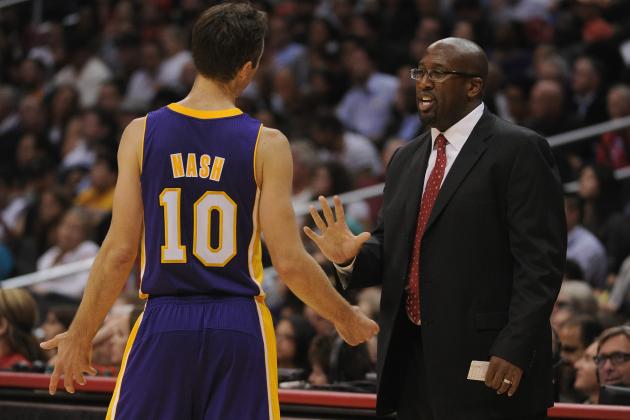 Harry How/Getty Images

Whether it was a knee-jerk overreaction or not by the Los Angeles Lakers, Mike Brown was fired just five games into this NBA season.
Unfortunately for Brown, he joins a cast of coaches and managers who were ejected rather abruptly.
When we say sudden, we mean firings that took place shortly after a head coach was put on the hot seat. Really, Brown was around over a year, but the end to his tenure this season was completely and utterly shocking.
In short, these are the firings that make you sit back and exclaim, "Boy, that escalated quickly. I mean, that really got out of hand fast."
This is hardly a one-way street. Sound off on firings you thought came far too quickly or were completely abrupt and jarring.
Let's get to those who were axed with a sudden chop.
Begin Slideshow

»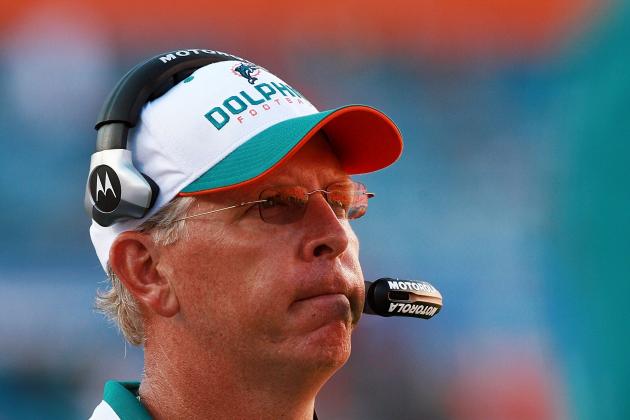 Doug Benc/Getty Images

One year is all you get when you deliver one win.
The current offensive coordinator of the Baltimore Ravens had his big shot with the Miami Dolphins in 2007.
The team went 1-15, including a nice little 13-game losing streak to open the season. Yeah, he wasn't asked back.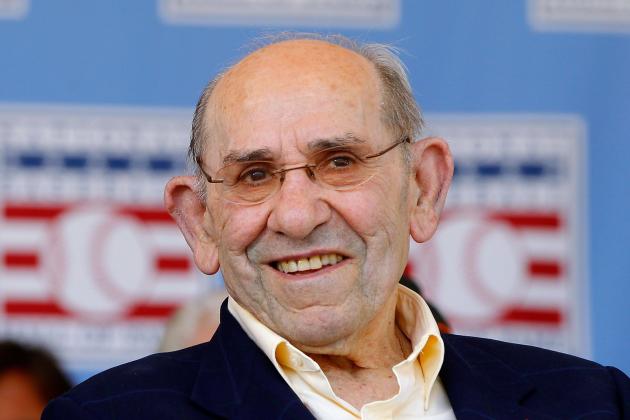 Jim McIsaac/Getty Images

Oh, sure, you think the L.A. Lakers have a short fuse, but you fail to recall the New York Yankees started the business of hiring coaches to sit on a hot seat.
Yogi Berra took over for Ralph Houk, who had moved to the Yankees front office. Berra was abruptly fired after run-ins with players and the front office.
Still, the man would go on to win 82 games and feature in the World Series the very next season. It was for the 1973 New York Mets.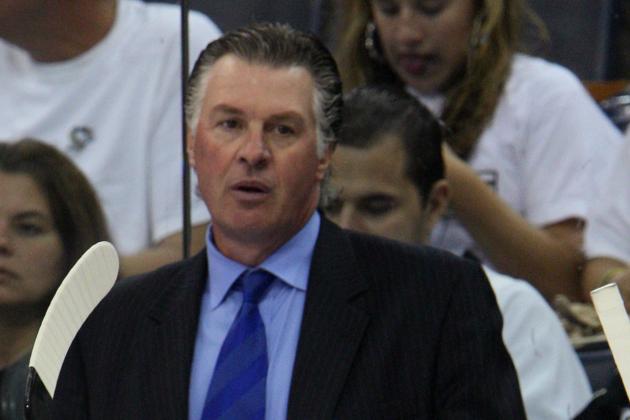 Jamie Sabau/Getty Images

Barry Melrose made a triumphant return to coaching when he entered the box for the Tampa Bay Lightning in 2008.
A month later, he was tossed out on his can.
The current ESPN hockey analyst had been out of coaching for 13 years, only to be convinced to give it another go.
After leading a hopeful Lightning team to a mediocre start, he was fired after just 16 games, via ESPN.
No matter, he continues to be one of the best analysts on TV.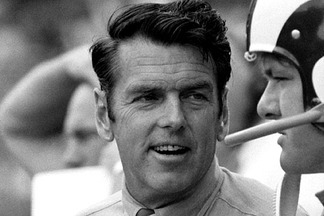 Photo Credit: ESPN
George Allen was one of the most liked NFL coaches, especially in Los Angeles, where success was hard to come by for the hapless Rams.
From 1966 to 1970, Allen took the L.A. team to a 49-17 record before leaving to coach the Redskins.
In 1978, he was brought back to coach the Rams, only to be let go before the season even began. Players' upheaval and two losses in the preseason were enough for owner Carroll Rosenbloom to hit the eject button.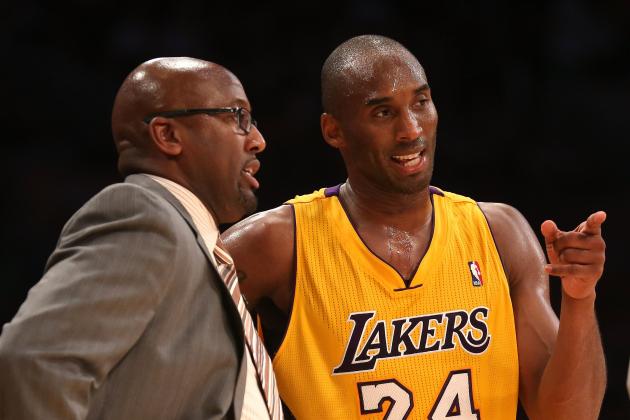 Stephen Dunn/Getty Images

Mike Brown tried to shove a square peg through a round hole.
He wanted to bring the Princeton offense to the Lakers even though he had the pieces that fit different sensibilities.
What's worse, a coach who is considered a defensive guru was leading a team that was 1-4 and giving up 98.8 points per game, good for 19th in the league.
Sure, he was relieved just five games into the season. But as Arash Markazi tweets, the Lakers "were 1-14 in their last 15 preseason, regular season and postseason games."
There is one thing you don't do in Los Angeles, and that's lose. Sure, patience was needed for Brown's scheme, but that was the one thing the Lakers front office doesn't have.
Rick Stewart/Getty Images

This one was hard to take for Orioles fans as well as one Baltimore legend who happened to be on the team at the time.
Just six games into the 1988 season, Cal Ripken, Sr. was fired.
This came after the elder Ripken had enjoyed a long career in the Orioles minor league system as a successful manager.
The team would go on to lose 21 straight to start the year.
As a Washington Post report cites, it was tough for Cal Ripken, Jr. to get over:
"The wounds never quite healed for the family. Those who know Junior say that he never felt quite the same about the Orioles after his father's firings."
No firing is easy to take. This one was particularly hard when you consider family was involved.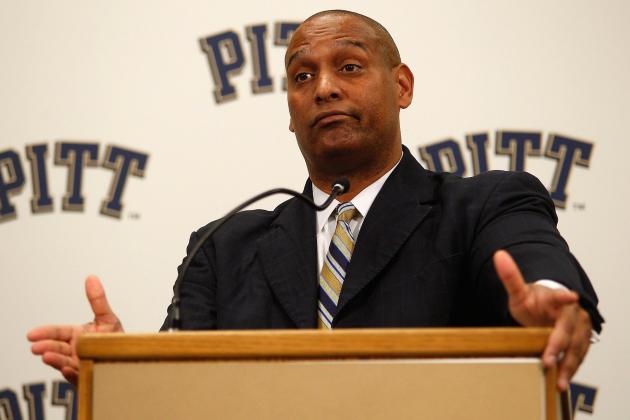 Jared Wickerham/Getty Images

Mike Haywood had a tremendous opportunity, but he squandered it away just a couple weeks after being hired.
ESPN reported back in January of 2011 that Haywood was fired a little over two weeks after being hired by the University of Pittsburgh because of his arrest for a domestic violence charge.
This came after Haywood was hired despite being a head coach for just a couple of seasons with the Miami Redhawks (only one of which was a winning season).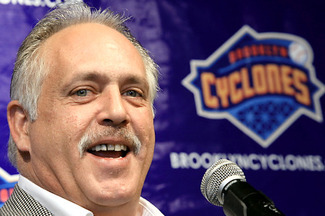 Many, if not all of you, will have never heard of Wally Backman. That was so close to being different; he was all set to take over manager duties for the Arizona Diamondbacks for the 2005 season.
Instead, the team fired him just four days later before he ever coached a game. It came to light that Backman "had been arrested twice and had serious financial problems," via Sports Illustrated.
Instead, Bob Melvin took over the job and would later win the NL Manager of the Year in 2007 after notching a 90–72 record.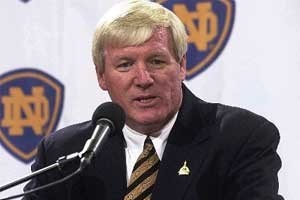 Photo Credit: Houston Press
This slideshow is hardly just for entertainment purposes. No, it's all about learning something, kiddos.
In the case of former Notre Dame head coach George O'Leary, we learn that it's never a good idea to lie on your resume.
Just a few days after getting the Notre Dame job in 2001, he was fired for tenuous claims he made on his resume.
Photo Credit: Seattle PI
Coaching Alabama football can make or break a career. Sadly, so can a night out at the strip club.
Back in 2003, Mike Price was hired as the head coach of the Crimson Tide. The celebration can get you down sometimes.
As the Seattle Post-Intelligencer reported a decade ago, Price was let go when it surfaced that he hit a strip club and brought a woman back to his hotel.
Follow me on Twitter for more nonsense.