Mavericks Owner Mark Cuban and Donald Trump Scrap on Twitter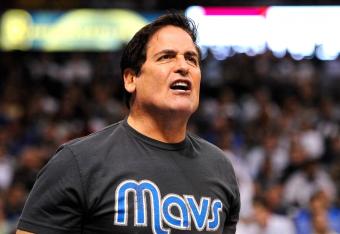 Money does not yield happiness, as demonstrated by two of the richest men in the nation acting like a pair of grumpy old men on Twitter.
Last week, we reported Mark Cuban offering Donald Trump a cool $1 million to shave that brilliant head of hair he rocks—all for charity, of course.
The Dallas Morning News reports the back and forth has become a little more spicy between the two lately, with barbs exchanged between the two rich guys on Twitter recently.
Through it all, Trump calls out Cuban's drawing power on TV and Cuban lambastes Trump for not taking some money for charity.
Here is but a sampling.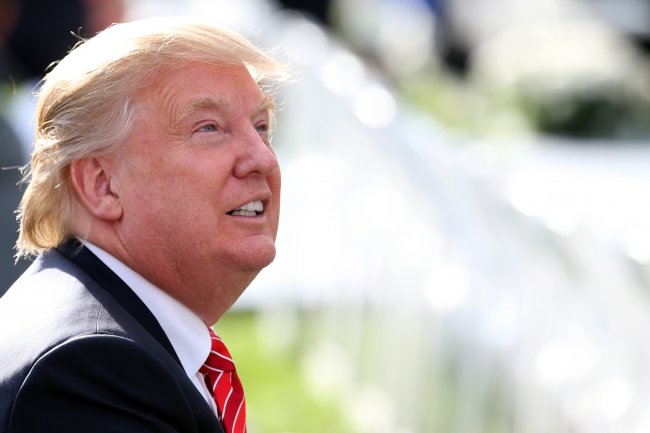 Andrew Redington/Getty Images
First off is Donald Trump stating that Cuban is nothing more than a fame monger, out for publicity. Um, that's weird, because Trump has made a hobby of just that.
Dummy @mcuban is at it again trying to use me to get publicity for himself!

— Donald J. Trump (@realDonaldTrump) November 5, 2012
Next, Trump tweets this out along with a clip of a "Benefactor" promo, a show Mark Cuban produced that only lasted six episodes.
.@mcuban tries so hard to be a star and he truly doesn't have what it takes and never will! youtu.be/nq956tMSQgU

— Donald J. Trump (@realDonaldTrump) November 5, 2012
Cuban offers a challenge of sorts.
. @realdonaldtrump Ok DJT, Im already in 1mm for #Sandy victims, if it all is dedicated to #Sandy rebuild , here is what i will do...

— Mark Cuban (@

mcuban

) November 5, 2012
Trump answers as you would imagine a man like himself would.
Only 1 mill. dollars @mcuban? Offer me real money and I'd consider it. Your team and networks lose so much money I doubt you have much left!

— Donald J. Trump (@realDonaldTrump) November 5, 2012
These two continue the pissing contest.
@realdonaldtrump @abcHave you seen #SharkTank ratings vs yr show ?But hey , feel free to live in the past :).

— Mark Cuban (@

mcuban

) November 5, 2012
These kids keep it up when finally it wraps around back to Trump and his wild accusations about the President's personal history.
@mcuban ---- Do you mean the President's birthplace?

— Donald J. Trump (@realDonaldTrump) November 5, 2012
If you thought this was the end of it, think again.
Here is what Gordon Keith, a Dallas sports radio host, had to tweet.
We have confirmed @realdonaldtrump and @mcuban will be on the show tomorrow at 8:40am to discuss bitter twitter feud. Tune in.

— Gordon Keith (@gordonkeith) November 5, 2012
This ridiculous spat may only get crazier.
That would be pretty par for the course considering the adults feuding at the moment.
Follow me on Twitter for more nonsense.
This article is
What is the duplicate article?
Why is this article offensive?
Where is this article plagiarized from?
Why is this article poorly edited?