Toronto Raptors vs. Brooklyn Nets: Inaugural Game at the Barclays Center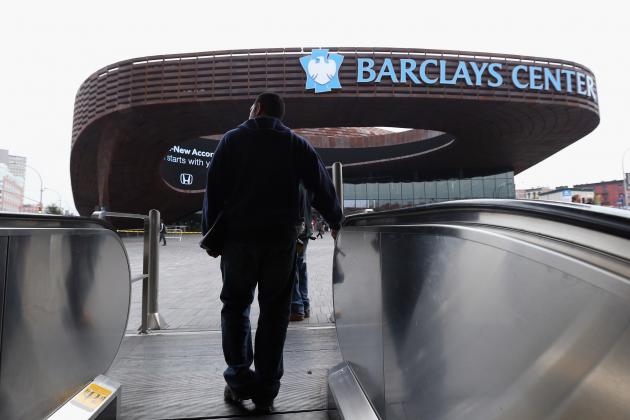 Bruce Bennett/Getty Images

The Toronto Raptors are going to play two straight high octane games after narrowly losing to the Indiana Pacers in their home opener. Now they have the 'luxury' of being the team to inaugurate the Barclays Center in Brooklyn.
So what can we expect?
Let's analyze each position and see what comes of it.
Begin Slideshow

»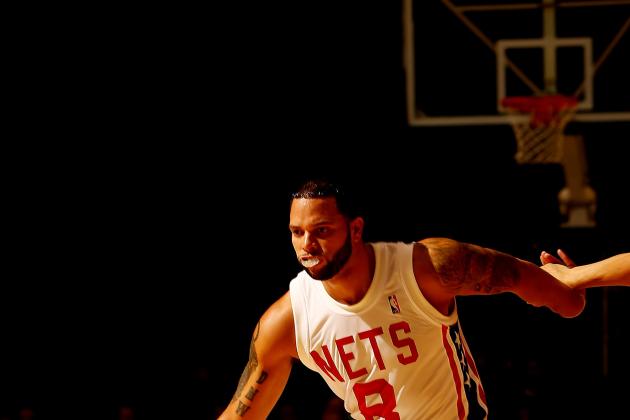 Al Bello/Getty Images

Definitely the highlight matchup. Both are excellent two-way guards who play with great energy. You now that Kyle Lowry is very pumped for this assignment and I think it will be interesting to watch all game long.
I believe that Williams will have the upper hand and that he will back down Lowry in the post as he often does against smaller guards.
Williams clearly gets the advantage in this matchup but don't be surprised if Lowry puts up gaudier numbers than Williams.
Advantage: Williams (slight)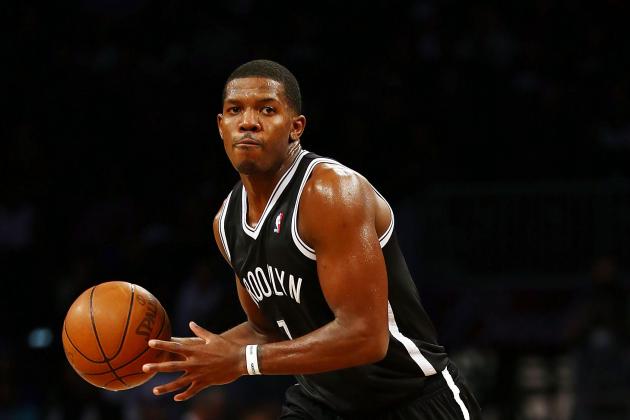 Alex Trautwig/Getty Images

A great battle here between a young, high ceiling player and a wily vet who has been around the block. Johnson is going to want to come out and be very explosive in his first home game as a Net. Johnson will definitely cause some matchup problems for the $40 million dollar richer DeRozan (he signed a four-year extension earlier this week) but I believe that he will be able to stay with JJ.
I hope that DeRozan remains very aggressive and takes JJ in the paint and drives him down the lane. The 31-year-old who has played in over 825 games hopefully won't have the quicks to keep up with DeRozan's drives to the hoop.
Advantage: Johnson (slight)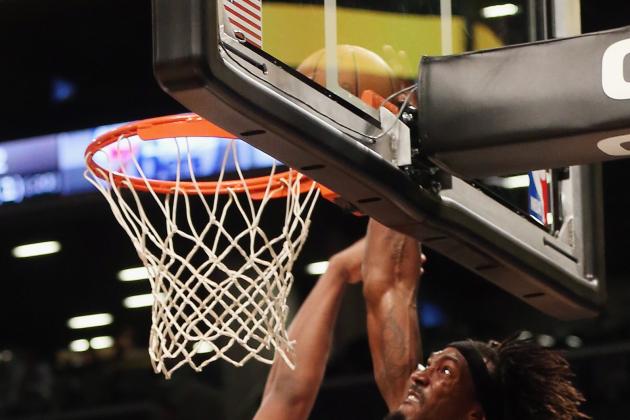 Bruce Bennett/Getty Images

After a tough opening game for Fields, he will return to New York where he found much success. That being said, Wallace is a tough matchup who can hit the boards hard and still has breakway speed (even at the tender age of 30).
Fields can hold him at bay on the perimeter (hopefully?) but will be hard pressed to stop the 6-7 Wallace on the offensive glass. That to me is the big disadvantage for the Raps.
For all we know, the Raptors could flip defensive assignments and put the athletic DeRozan on Wallace and Fields on JJ. Either way the Nets have a great combo of wings.
Advantage: Wallace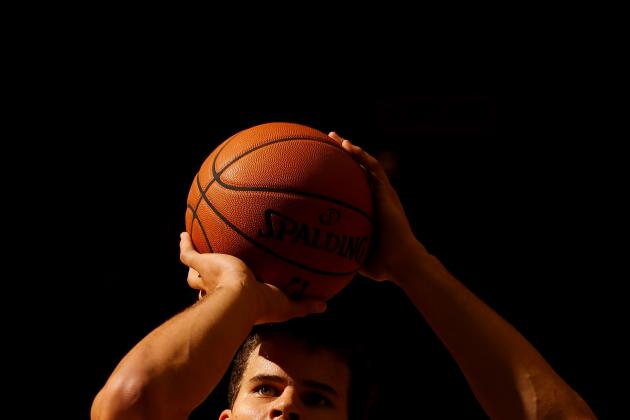 Al Bello/Getty Images

I am sure that these two battled many times in practice while Humphries played for the Raptors.
That being said I think Bargnani will have a significant edge here. Humphries definitely does not like guarding the outside and will be forced to do so once AB makes some jumpers. Hump also believes he is quicker than he is and hopefully AB can blow by him a couple times from the outside for some easy buckets.
Humphries will be tough on the boards but Bargnani has a significant height advantage (7'0 versus 6'9) so as long as Humphries doesn't get fantastic position AB should be able to hold off the rebounding force.
Advantage: Bargnani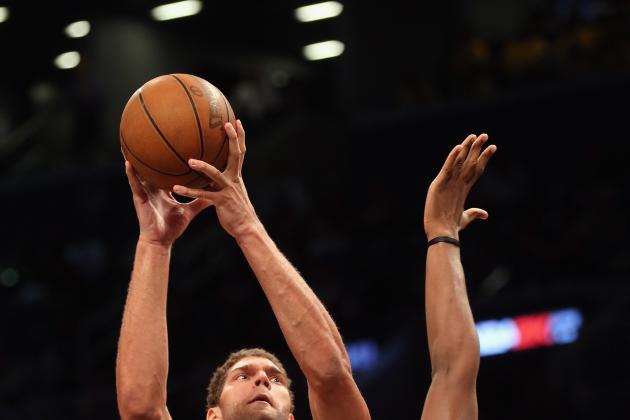 Bruce Bennett/Getty Images

I believe this will really be the time where Valanciunas will get some great national spotlight after dominating Lopez at the Barclays Center.
Valanciunas has only played against one opponent in the NBA and that was arguably the best centre in the East (for more on that matchup click here). Lopez, a weaker version of Hibbert with more natural offensive skill, won't bang down low against JV. However, that works to JV's advantage as he is very quick and can match most of Lopez's strengths.
I am giving the edge to JV here because I really think he will have an excellent game especially as he must think that every centre in the league is as good as the only competition he has had so far—Hibbert.
Advantage: Valanciunas (slight)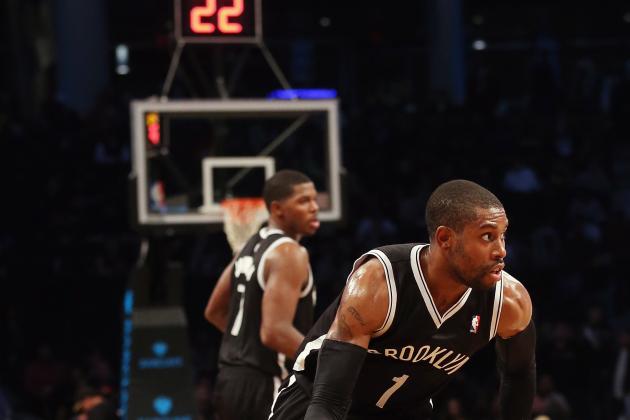 Bruce Bennett/Getty Images

Calderon is an excellent pressure player. He has played in big games so I don't think being on the road in Brooklyn will affect him. I think he will have a larger impact than Watson on this game. I am interested to see if they go with the Calderon/Lowry backcourt at some point considering that the Nets have some great offensive guards.
Will Watson be the first guard off the bench? Not necessarily as MarShon Brooks could spell JJ. Either way I think Jose wins this battle.
Advantage: Calderon (slight)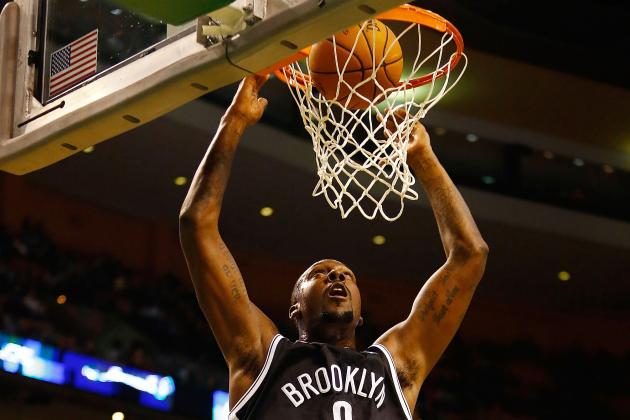 Jared Wickerham/Getty Images

Blatche had such a promising future but a lack of energy, attitude and work ethic has derailed his once promising career. He is now a backup on the Nets and a great one at that so he can cause some issues for the Raptors especially against Bargnani.
A player who plays when he wants to, I think he will be revved up here and will have a solid game.
Advantage: Blatche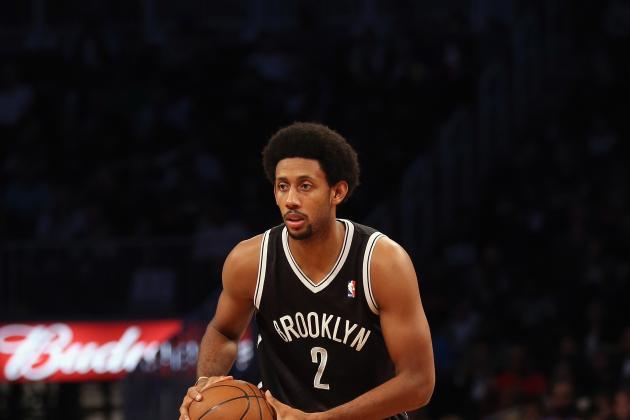 Bruce Bennett/Getty Images

Both teams have a solid bench but since this is the first game of the season for the Nets, it is tough to predict how the minutes will play out. Reggie Evans, as most Raptor fans know is an excellent tool off the bench. Josh Childress is an excellent 2nd team option on the wing and Keith Bogans can really help on defence.
The Raptors have some solid pieces as well in Terrence Ross, Ed Davis/Amir Johnson and John Lucas III loves a big game. That being said I think it is evident that the Nets win this matchup.
Advantage: Nets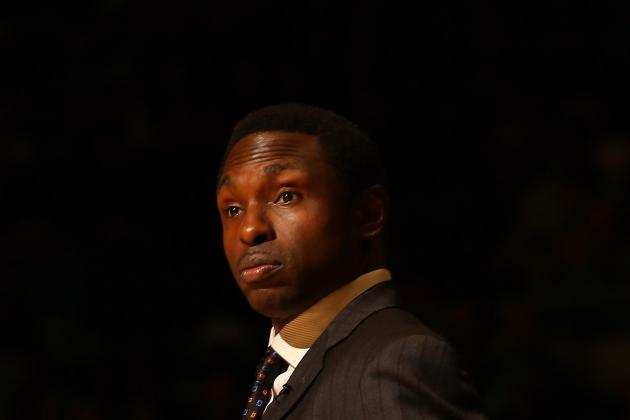 Al Bello/Getty Images

I love Dwane Casey and what he is doing with the Raps. Johnson will have a tough go early on. That's all.
Advantage: Casey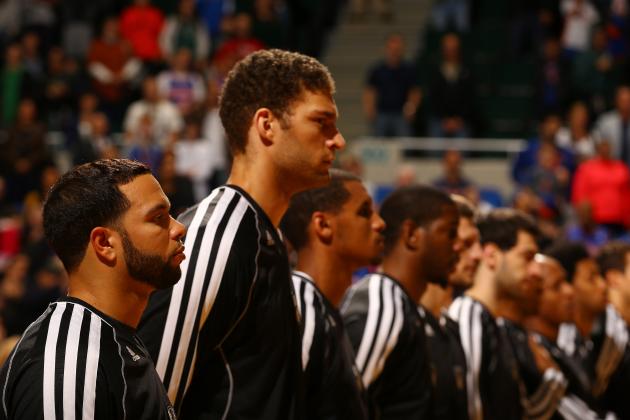 Al Bello/Getty Images

Prediction:
I think the Raptors will put up a fight but will eventually fall to the Atlantic Division champs. I expect this to be a very exciting game in an electric arena. I think both Johnson and Wallace will be too much for the Raptor wings to handle, especially if Anderson gets in there and has to guard some of the premier wings of the Nets.
Nets 96, Raptors 89
Get at me on Twitter @the__ste (double underscore) for fantasy advice, fantasy articles, NBA coverage, news and discussion, as well as anything else I find awesome.