Fantasy Basketball: 8 Best Waiver Wire Steals Still Available Now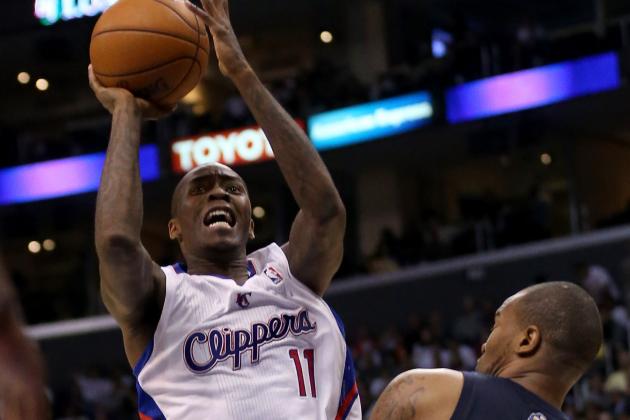 Stephen Dunn/Getty Images

If your fantasy basketball draft is over, you should already be getting acquainted with the waiver wire. It's never too early to be aware of who's out there waiting to be picked up after a huge game.
It's never too early to speculate on a free-agent pickup to replace that auto-draft pick that you never liked in the first place.
It's never too early to scoop up Jamal Crawford, Omer Asik or Greivis Vasquez to see if they can follow up their strong opening performances with equally impressive encores.
But it could be too late.
The following eight players are all available in at least half of fantasy basketball leagues on ESPN.com and have potential for staying power this season. They're ranked not by staying power, but by the chance that they'll be available in your league.
After all, someone else will pop next week. That's the nature of fantasy basketball.
Begin Slideshow

»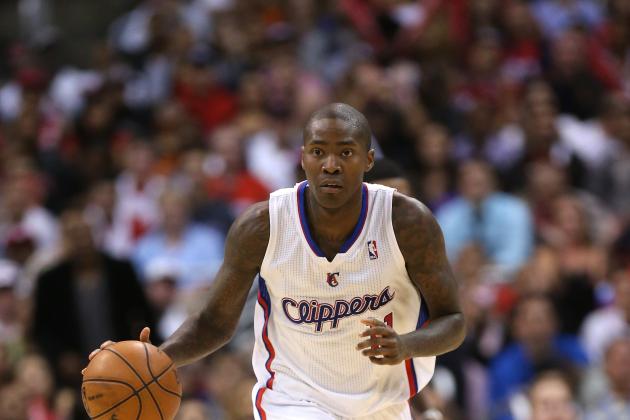 Stephen Dunn/Getty Images

Percentage Owned: 49.6
Jamal Crawford barely qualifies for this list, as there's a 50-50 chance that he's available to be claimed in your league.
Here's what we know about Crawford: The dude gets buckets in bunches, he can knock down the three-ball and occasionally run the point to get you some dimes. What didn't we know?
He didn't actually work on his jumper until last summer. He's 32.
If Crawford put in diligent hours getting his shot right, he might actually be an efficient scorer rather than a volume shooter—making him all the more valuable to fantasy owners as well as the L.A. Clippers.
On Wednesday night, he got 30 minutes of playing time off the bench with Chauncey Billups still out due to injury. Crawford scored 29 on 10-of-14 shooting from the field and 6-of-8 from the line with three three-pointers, two rebounds, an assist and a steal.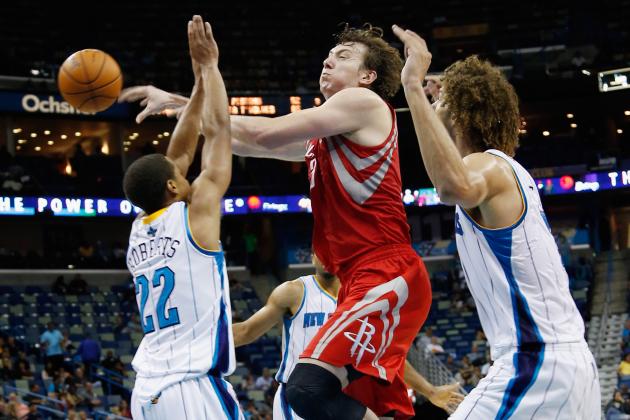 Chris Graythen/Getty Images

Percentage Owned: 43.2
James Harden stole the show as the newest Houston Rockets star on Wednesday night, but center Omer Asik turned in a quality performance in his own right.
In 33 minutes against the Detroit Pistons, Asik narrowly missed a double-double: He scored 12 points, grabbed nine boards, blocked two shots and got a steal. He was efficient from the floor, hitting 5-of-6 shots, but missed four of his six from the line.
His line from Wednesday night is about what you can expect from Asik going forward. The seven-footer is going to get his share of boards and blocks; he won't be asked to be the team's primary scorer with Harden and Jeremy Lin in the backcourt.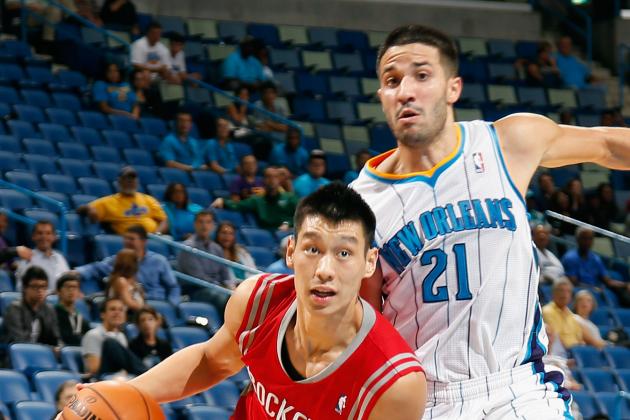 Chris Graythen/Getty Images

Percentage Owned: 41.5
Greivis Vasquez entered the season as the New Orleans Hornets' full-time starting point guard. His first assignment: a home matchup with Tony Parker and the San Antonio Spurs.
Vasquez played well in a close loss to San Antonio, putting up eight points, six rebounds and 13 assists (compared to just two turnovers). He played 37 minutes and picked up a steal on the defensive end.
The 6'6" point guard is a candidate to get a triple-double in his third NBA season. The sooner that happens, the faster his fantasy trade stock will skyrocket.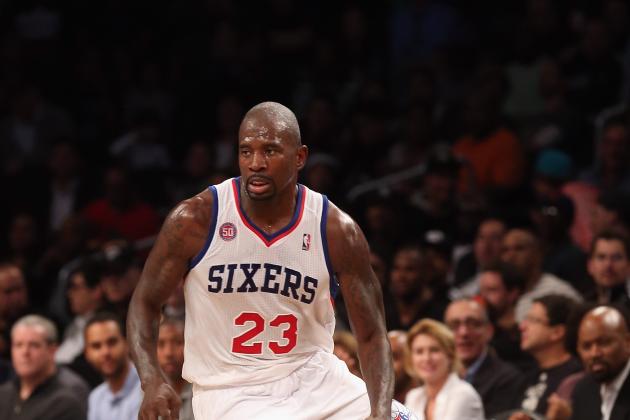 Bruce Bennett/Getty Images

Percentage Owned: 16.7
Nobody doubts Jason Richardson's athleticism: The 6'6" Philadelphia 76ers swingman used his athletic talents to rack up the defensive stats on Wednesday night against the Denver Nuggets at home.
He ended the 84-75 win with four steals and three blocks in 37 minutes. He didn't shoot so hot (4-of-13 from the field), but Richardson scored 10 points and knocked down two threes.
That's his thing. He takes and makes a lot of long-range jumpers, which of course translates into a modest amount of points. Whether the defensive stats were a product of a single game plan or his role with a new team this season remains to be seen, but he will be owned in most leagues if he can keep it up.
Drew Hallowell/Getty Images

Percentage Owned: 10.7
Richard Hamilton came out and put 19 points on the Sacramento Kings in the first game of the Chicago Bulls' season. He added three assists and two steals and had an acceptably efficient shooting performance: 7-of-16 from the field and 5-of-5 from the stripe.
The 34-year-old is addressing his durability issues while expecting to carry more of the offensive load for the Bulls while Derrick Rose recovers from his ACL tear. Chicago center Joakim Noah suggests those assists might increase as the early season goes on in a postgame interview via ESPN:
You can run an offense through Rip Hamilton[…]People underestimate that just because he's not ... to me, when he's hitting shots like that, it's such a plus for us, but what people don't realize is that most of our offense is run through him. If it's not him getting a shot, a lot of guys are getting open shots because of his presence on the court.
If he can keep his shooting numbers up and average four assists per game, Hamilton can be a top-20 fantasy SG.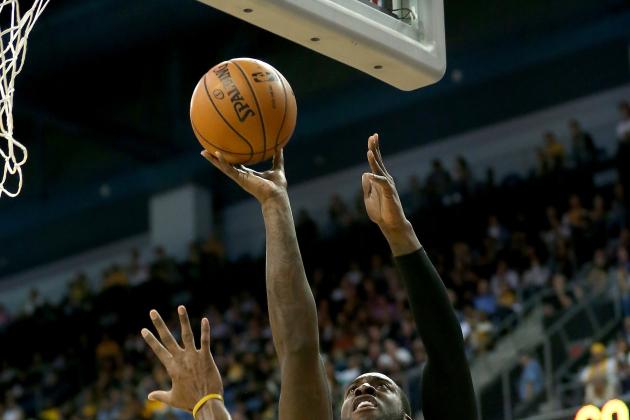 Stephen Dunn/Getty Images

Percentage Owned: 8.9
J.J. Hickson played amongst the trees with the Los Angeles Lakers' gigantic frontcourt on Wednesday night. He finished the game with a double-double and the Portland Trail Blazers' first home victory this season.
Hickson collected 10 rebounds and scored 13 points along with an assist, a steal and two blocks. He hit half of his shots from the field (5-of-10) and all of his free-throws (3-for-3). He only got 25 minutes, but more performances like this will get him additional playing time in the near future.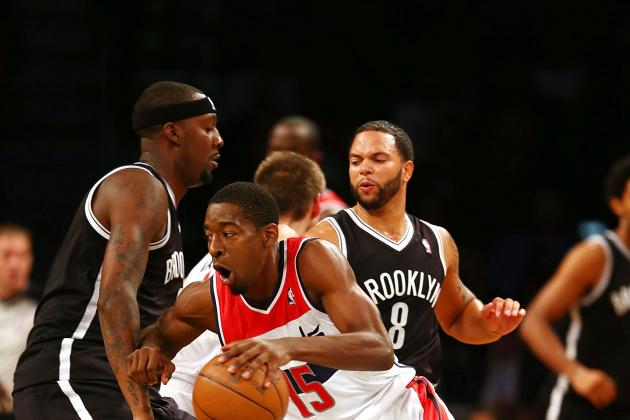 Alex Trautwig/Getty Images

Percentage Owned: 8.4
John Wall should be out for the first month or so of the regular season, allowing Washington Wizards 2-guard Jordan Crawford to double as a distributor at times.
That gave him five assists on Tuesday to go with his team-high 11 points against the Cleveland Cavaliers. His shooting numbers have never been attractive—he made four of 13 attempts on Tuesday—but Crawford can pile up the counting stats when given sufficient time.
He should have plenty of opportunities to do so in November before Wall returns.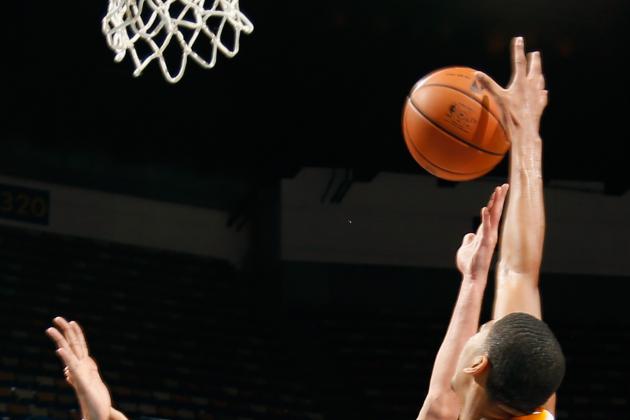 Chris Graythen/Getty Images

Percentage Owned: 1.8
On a night when 18 teams played a game, Chandler Parsons of the Houston Rockets logged the second-most minutes of any player in the NBA.
The small forward for the Rockets played 42 minutes against the Detroit Pistons. It wasn't an overtime game.
Good things happen in fantasy basketball when a guy plays 42 minutes: Parsons shot just 3-for-9 from the field, but hit a three and 4-of-5 from the free-throw line for 11 points, adding seven rebounds and six assists.
Despite accruing no defensive statistics on Wednesday night, the second-year man averaged 1.1 steals and 0.5 blocks in 28.8 minutes per game during his rookie year. Those numbers will show up.
Follow Jamal on Twitter: Follow @StatManJ