5 Burning Questions for NBA GMs Heading into 1st Month of Season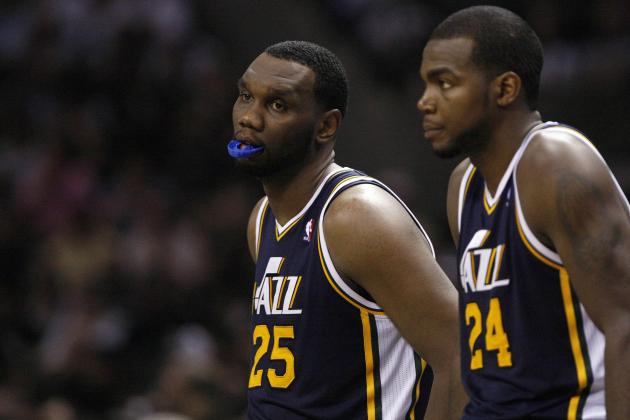 Soobum Im-US PRESSWIRE

The work of an NBA general manager is never done.
After one of the busiest offseasons in recent memory, front offices around the league are now tasked with the job of figuring out what to do with their current roster.
There's a delicate balance between staying competitive while simultaneously preparing for the future, and the best teams are those that can walk that fine line without suffering a noticeable decline in on-court performance.
Expiring contracts and the new collective bargaining agreement will make that high-wire act a bit difficult for a number of GMs this season. Some teams (Oklahoma City, Houston) wasted little time executing their respective action plans, and there are a number of other franchises who may decide to make similar moves before the calendar turns to 2013.
Begin Slideshow

»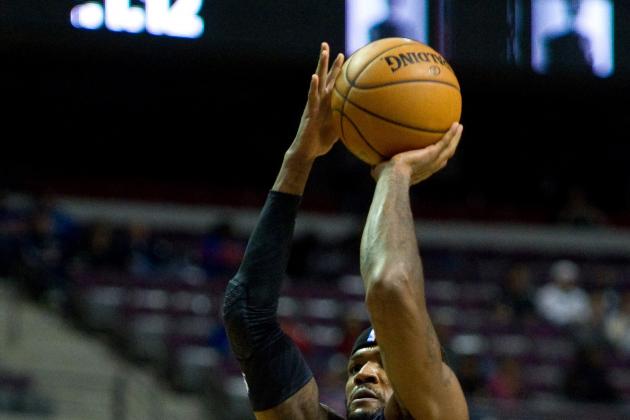 Tim Fuller-US PRESSWIRE

Last month, Josh Smith reportedly told the Hawks that he had no desire to sign an extension with the team during the season (h/t Mitch Lawrence, NY Daily News). Considering the fact that he's in line to sign a bigger deal at the end of the year regardless of where he signs, it makes perfect fiscal sense on his end.
Atlanta, meanwhile, now has to wait until the summer of 2013 to figure out what its star forward's intentions are. Of course, the team could decide to move on from the Josh Smith era entirely and trade him during the season. The Hawks have the cap space to sign two max free agents next July, and by dealing Smith now, they'll be able to clear the decks for a massive play once next summer rolls around.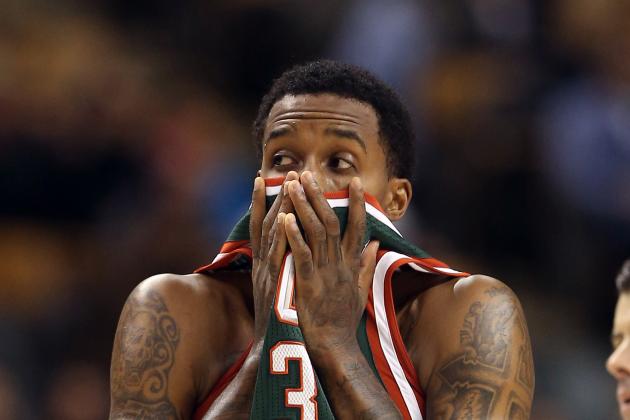 Tom Szczerbowski-US PRESSWIRE

Bucks guard Brandon Jennings is a brilliant talent who is one of the stars of the 2009 draft class. But as we saw with the James Harden situation in Oklahoma City, fourth-year players who are in line for big paydays may be forced to look elsewhere for the money that they want.
Milwaukee clearly has a desire to keep Jennings in the fold long term, but the team has to sign him at a number that it feels comfortable with (h/t Charles Gardner, Journal Sentinel). Whether that's the same number Jennings feels comfortable with is another matter entirely, and the 23-year-old scorer could ultimately find himself in another uniform when all is said and done.
Geoff Burke-US PRESSWIRE

The answer is probably no, but since the Atlanta Hawks were able to deal Joe Johnson's massive contract this offseason, the Knicks have to ask themselves the following question: Is there any way to deal Amar'e Stoudemire?
The 6'10" big man is due roughly $65 million over the next three years, and with his chronically bad knees, his production simply isn't commensurate with the money that he's owed. And even if New York was able to find a suitor (a highly unlikely proposition), they'd have to take back some other team's bad contracts in order for the salaries to line up.
It's the longest of long shots, but the Knicks owe it to themselves to call the league's other 29 general managers to see what the market may bear.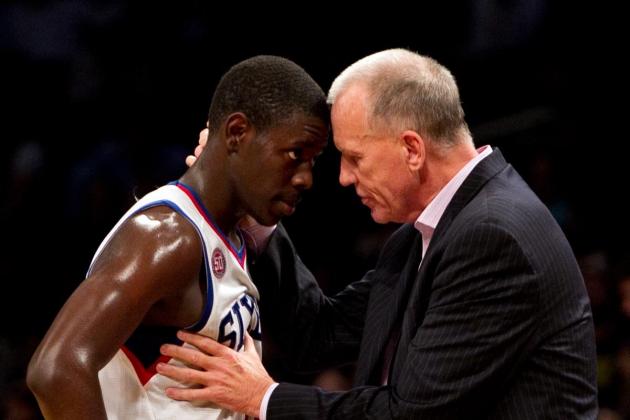 Debby Wong-US PRESSWIRE

The Philadelphia 76ers need to decide soon whether or not they're willing to give Jrue Holiday max money at the end of the season. If the answer is no, then the team may want to begin the process of finding themselves another point guard.
According to Tom Moore of Phillyburbs.com, Holiday's camp wasn't all that motivated to sign an extension starting at $9 million. A max deal for the 22-year-old playmaker would start at $13.6 million—a figure that could potentially rob the Sixers of some roster flexibility going forward.
An $11 million-per-year deal seems like the perfect middle ground for the two sides to eventually meet, but if Holiday is insistent on more money, we may see a new-look 76ers backcourt in 2013-14.
Update: And just before the deadline, Marc Stein of ESPN.com reported that the 76ers and Holiday agreed on a four-year extension worth $41 million (with incentives that could bump it to $46 million). For comparison purposes, the contract is slightly less than the four-year, $48 million contract Denver Nuggets' guard Ty Lawson received, as well as the four-year, $44 million deal just given to Stephen Curry of the Golden State Warriors.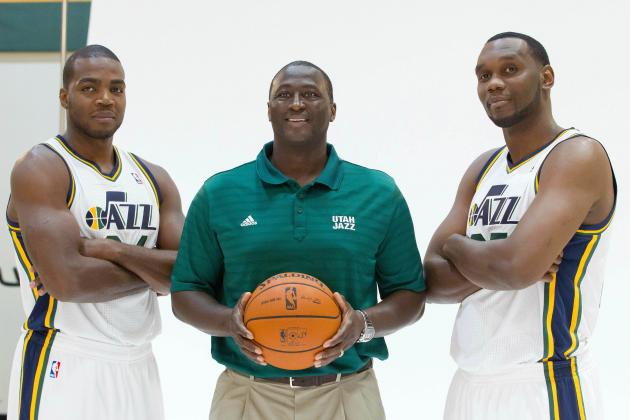 Russ Isabella-US PRESSWIRE

If Utah doesn't have any intention of re-signing Al Jefferson or Paul Millsap (or both), it makes perfect sense for the team to deal them before February's trade deadline.
No one can truly fault the Jazz if the team decides to go in a different direction in the frontcourt. Both Derrick Favors and Enes Kanter appear ready to take the reins at the 4 and 5 spots, and each is far more salary-cap friendly than either Jefferson or Millsap.
Utah can easily find takers for their two big men, and if the Jazz is able to get a first-round draft pick or two it return, it'll go a long way to strengthening the nucleus of a potentially dangerous team.