Minnesota Timberwolves: Preview, Predictions and Storylines to Watch in 2012-13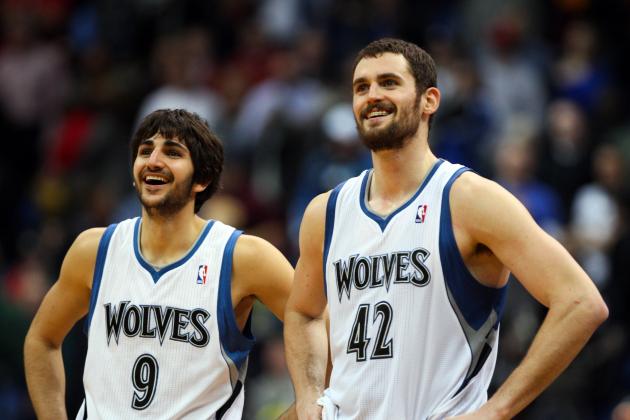 Brace Hemmelgarn-US PRESSWIRE

The Minnesota Timberwolves suffered a heartbreaking loss in the middle of the 2011-12 NBA season when rookie sensation Ricky Rubio went down for the year with a torn ACL. It was a major blow that shipwrecked their playoff chances and put them back in the lottery without a first-round draft pick.
Now that the Spanish point guard is getting healthy and is expected to return to the lineup by midseason, the T'Wolves have a legit chance of pushing into the postseason following the 2012-13 campaign. However, they have suffered a recent setback with the news that superstar PF Kevin Love broke his right hand and will be out six-to-eight weeks. This certainly hurts the Wolves coming out of the gate.
Regardless of health, Minnesota realized it still needed to clean house a bit and add some pieces if the franchise is to truly contend this coming season. The T-Wolves accomplished that goal with a rash of free-agent signings that could make a major impact on how the team finishes.
Let's take a look at what Minnesota did over the summer in its 2012-13 preview, which includes key acquisitions and departures, a projected starting lineup and depth chart, strengths and weaknesses of the roster, a predicted outcome and much more.
Begin Slideshow

»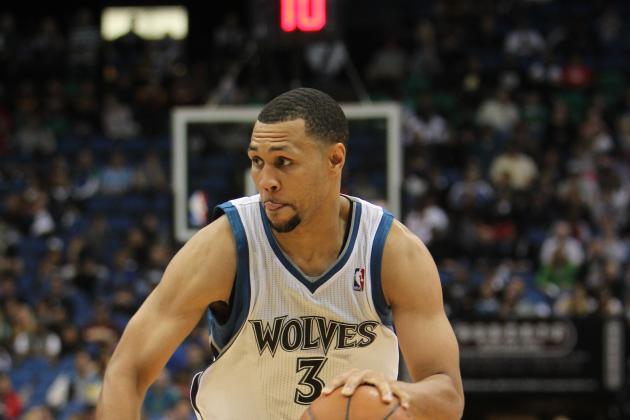 Brace Hemmelgarn-US PRESSWIRE

Brandon Roy (Free Agency)
Andrei Kirilenko (Free Agency)
Lou Amundson (Free Agency)
Chase Budinger (Trade with Houston Rockets)
Dante Cunningham (Trade with Memphis Grizzlies)
Greg Stiemsma (Free Agency)
Alexey Shved (Free Agency)
As you can tell, Timberwolves president David Kahn had a busy summer, and it's doubtful he spent much time away from the phones.
The team acquired a ton of new pieces and dumped some of its less desirable players in the process. Let's take a look at a few of the impact guys he acquired.
Brandon Roy has a lot of potential after coming out of retirement following platelet-rich plasma therapy on his damaged knees. This is a treatment made famous by Kobe Bryant and his excursions to Germany, and it has seriously worked for the Black Mamba.
If Roy can get anywhere near the All-Star level he was at during his Trail Blazers days, the Wolves have a steal on their hands and may finally have an answer at the SG position.
Kirilenko is another big name who was out of the NBA last year, choosing to play in his native Russia following the lockout. He was a revelation during the 2012 Summer Olympics and led the Ruskies to a bronze medal with his epic performance. He's a do-it-all type that can play (and guard) multiple positions throughout the course of a game.
On top of those two probable starters, Kahn went out and completely overhauled the bench. He signed F Lou Amundson, C Greg Stiemsma and G Alexey Shved (Kirilenko's teammate on the Russian team) to contracts in free agency and swung trades for Dante Cunningham and Chase Budinger.
The T-Wolves now have plenty of depth and go at least two deep at every position but the 2.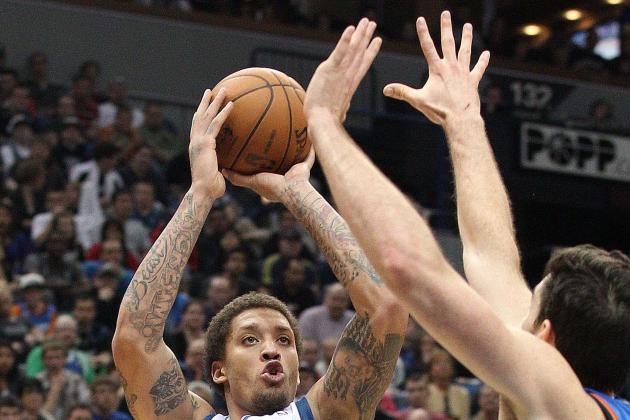 Jesse Johnson-US PRESSWIRE

Michael Beasley (Free Agency)
Anthony Tolliver (Free Agency)
Anthony Randolph (Free Agency)
Martell Webster (Free Agency)
Darko Milicic (Amnesty)
Wayne Ellington (Traded to Memphis Grizzlies)
Brad Miller (Traded to New Orleans)
Wesley Johnson (Trade with Phoenix Suns)
With so many new faces in training camp, it's not a surprise to see many familiar ones are now gone.
Michael Beasley experienced rejuvenation in Minnesota, but the team's brass was never enamored with the young man and he was often the subject of trade rumors during the 2011-12 season. He elected to sign with Phoenix this summer.
The mercurial Anthony Randolph never lived up to his potential and is now in Denver, which has become the fourth team in six seasons that the former No. 14 overall pick has been on.
Darko Milicic was ditched for salary reasons, as the draft bust was owed $7 million over the next two seasons, and his production did not warrant the money. The Wolves will still have to cut him those checks, but his contract is no longer on the books due to the amnesty clause in the latest CBA.
Wes Johnson—the No. 4 overall pick in 2010—never met his lofty expectations and was flipped to Phoenix in a three-team deal that netted a second-round pick and cap relief, as veteran center Brad Miller was also sent in that package.
SG Wayne Ellington was involved in a one-for-one swap with the Memphis Grizzlies in exchange for Dante Cunningham, who projects to be a deep bench forward now that he is in Minnesota.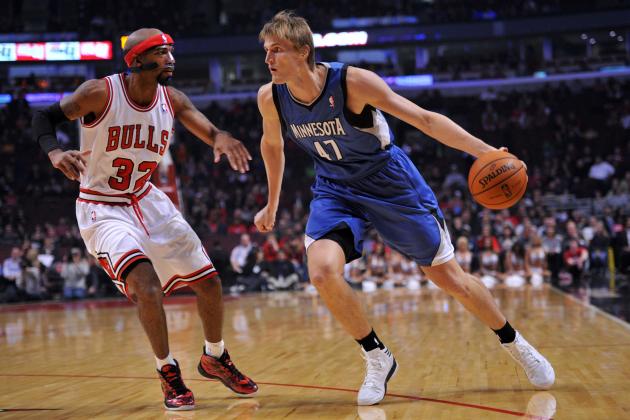 Rob Grabowski-US PRESSWIRE

| | | | |
| --- | --- | --- | --- |
| Position | Starter | Bench | Reserve |
| Point Guard | Ricky Rubio | Luke Ridnour | JJ Barea |
| Shooting Guard | Brandon Roy | Alexey Shved | Malcolm Lee |
| Small Forward | Andrei Kirilenko | Chase Budinger | Dante Cunningham |
| Power Forward | Kevin Love | Derrick Williams | Lou Amundson |
| Center | Nikola Pekovic | Greg Stiemsma | |
The starting five won't look this way for at least a few months, as Love and Rubio aren't expected in the lineup for some time due to injury.
Veteran PG Luke Ridnour will likely start at the 1, with JJ Barea backing him up and likely seeing extended minutes.
At the 2, a longtime problematic spot for Minnesota, Brandon Roy is expected to start and flourish with fresh knees, although they are worth watching as the injury bug has been biting this team nonstop. There is little depth there, as Malcolm Lee hasn't done much in his short NBA career and isn't expected to make a big contribution in his second season. Alexey Shved is a wild card who may or may not make any impact on the team.
At the 3, Kirilenko will get the nod, with two new faces behind him as well. Chase Budinger is certainly a serviceable rotation player, and Dante Cunningham can log some garbage minutes at the SF position.
With Love out, expect the No. 2 overall pick last year, Derrick Williams, to get the green light to start at PF. It's a good chance for the young man to develop and show the world that he has improved this offseason. Lou Amundson, a wily veteran that works hard, will be the backup there.
Finally, Pekovic gets the nod at the pivot once again, with Greg Stiemsma—a surprise standout on the Boston Celtics in 2011-12—giving him a breather.
Overall, Minnesota possesses a solid roster that needs to get healthy but should definitely be in contention come the spring.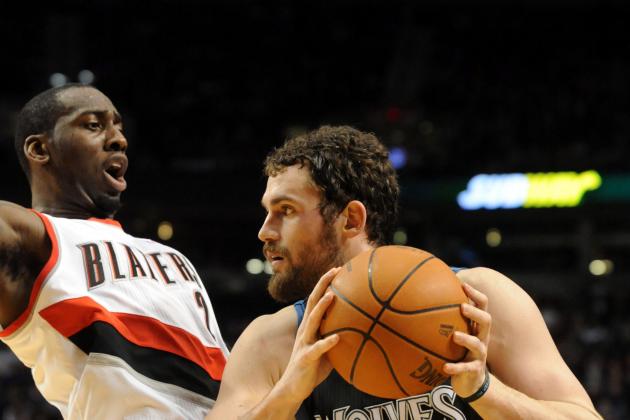 Steve Dykes-US PRESSWIRE

Minnesota's strengths lie with its deep, youthful and athletic roster that is sprinkled with crafty veteran talent.
It's a perfect mix for the modern NBA, as upcoming stars like Rubio and Love—when healthy—will be playing next to proven studs such as Roy and Kirilenko. The team has the ability to push the fast break, which can be an absolutely beautiful thing with Rubio throwing crafty passes and setting up easy finishes, or slow things down with half-court sets, an offense that a guard like Roy has made a living in.
There's great size too, with Love and Pekovic banging down low, Kirilenko flying all over the place and guarding multiple positions, while Rubio and Roy are above average at their positions as well.
This is a team with a lot of upside and not too many flaws—outside of their glaring inexperience—that aren't fixable aside from injury.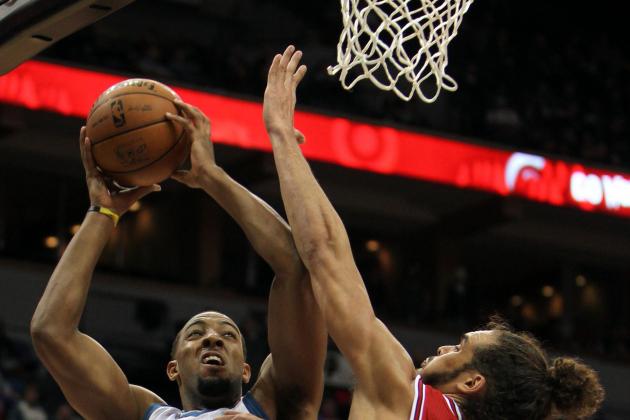 Brace Hemmelgarn-US PRESSWIRE

As we just mentioned, Minny's injury woes and inexperience are the two areas of major concern.
The T-Wolves can't seem to catch a break, first with Rubio going down and now with Love expected to miss upwards of two months. If Roy—who has notorious knee problems—falls next, it would be absolutely devastating.
This franchise must keep the rest of the roster intact and at full speed until it can get its young stars back on the hardwood. Otherwise things may spiral out of control and the team might be attempting to dig itself out of a major hole to make the postseason.
Unfortunately, the major weaknesses on the squad are up to luck and fate now. If the Timberwolves stay in good health, then good things will come. Should they fail to keep the remainder of this lineup intact, it's going to get ugly.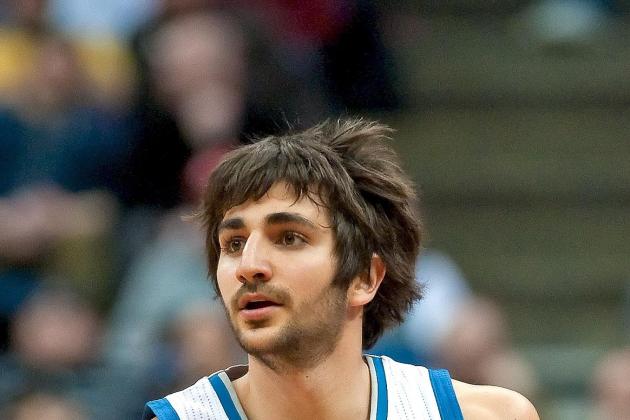 Greg Smith-US PRESSWIRE

When it comes to the early season, it's definitely worth watching how Rubio and Love recover from their respective injuries and how they impact the team upon their return.
Every T-Wolves fan will be patiently awaiting the return of these two young stars and should be hopeful that they come back just like new, as the fate of this season is directly tied to their success upon being reinserted into the lineup.
Continuing on the injury front, Roy will be a constant worry for supporters, as many are quite familiar with the former Northwest Division rival's knee issues that forced him into early retirement. The last thing this fanbase needs right now is for Roy to come out of the gates hot and then suffer yet another debilitating knee issue.
Aside from that, it'll be interesting to see what coach Rick Adelman decides to do with his plethora of new pieces and how he fits them into the lineup prior to Love and Rubio's returns and then after. Players like Williams, Budinger and Kirilenko can all play multiple positions and may be tasked to do that as the season moves along.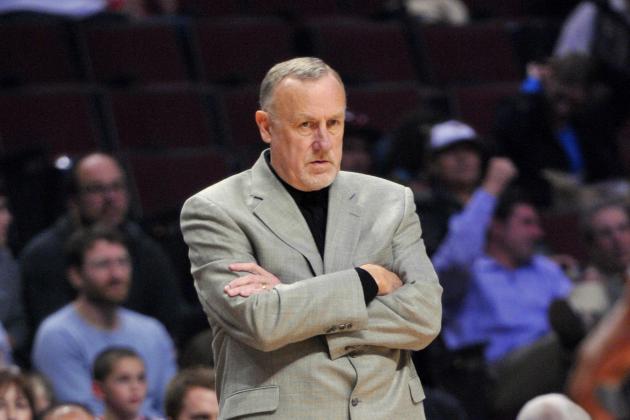 Rob Grabowski-US PRESSWIRE

If the T-Wolves can get healthy, this team is headed for a solid seed and could be one of the best young contenders in the Western Conference.
It all hinges on getting their key players back in uniform, plus seeing some positive signs from the new additions. If Rubio and Love play at their usual level or better and Roy and Kirilenko grasp the NBA game after a season away from it, then Minnesota has a shot to be great.
Williams also needs to take a major step forward in his second season as a pro, as the former No. 2 overall pick needs to live up to expectations and become the force that he was at the University of Arizona.
Coach Adelman is the right guy for the job. He just needs to make sure his players perform up to standards, and he must utilize all of his tools properly. Should this happen, there will be a surprisingly solid season in the Twin Cities.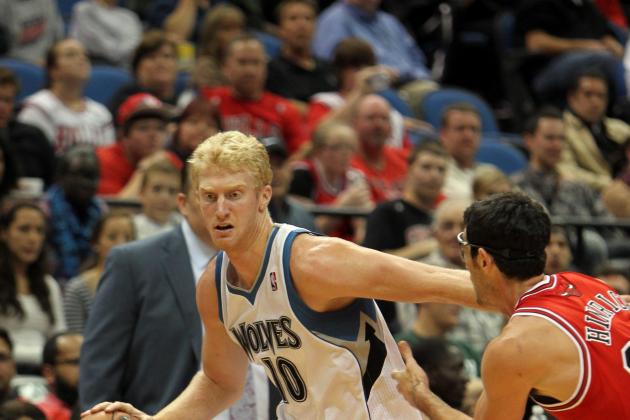 Brace Hemmelgarn-US PRESSWIRE

We've mentioned it a million times, but health is going to be the reason that the Timberwolves sink or swim in 2012-13.
If Rubio takes longer than expected to heal from his ACL injury, if Love's hand is bothering him more than we initially thought, if Roy's knees can't handle the rigor of an 82-game season, there is going to be major trouble in Minneapolis.
There's also the sheer amount of new faces on the roster, and it's just not possible to predict how they'll all fit together. While we think it's going to be a success, the reality is Minnesota could have some struggles and growing pains as it tries to become a serious contender out in the West.
The early season is certainly going to be difficult, and getting off to a bad start will be extremely damaging to the T-Wolves' playoff chances.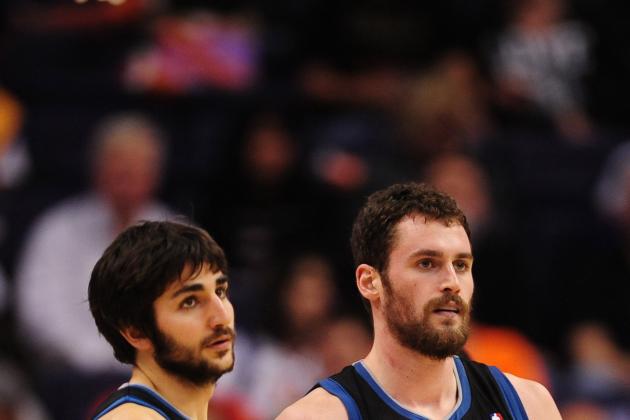 Mark J. Rebilas-US PRESSWIRE

44-38, third place in Northwest Division, seventh seed in Western Conference
Call it a long shot, but there will be playoff basketball in Minnesota come springtime.
We truly believe that Rubio will come back better than ever, and Love's hand isn't as much of a detriment as some currently believe it is. Roy's platelet-rich surgery will be a revelation and will be the fountain of youth he needs to continue succeeding at a high level in the NBA after a year off. Kirilenko is rejuvenated from the Olympics and ready to take his talents back to the States.
This team is going to be surprisingly competent, even without its two major stars, and has one of the best coaches in the league. Minnesota will find a way to compete every single night and end up making the postseason with a winning record.
It's doubtful that the Timberwolves will advance past the first round, where they will likely draw the Oklahoma City Thunder or Los Angeles Lakers, but getting to the postseason will give them plenty to build on and bring this unit closer together for future playoff runs.