Top 5 Skills to Look for in an NBA Prospect: Kyrie Irving's Trainer Talks Traits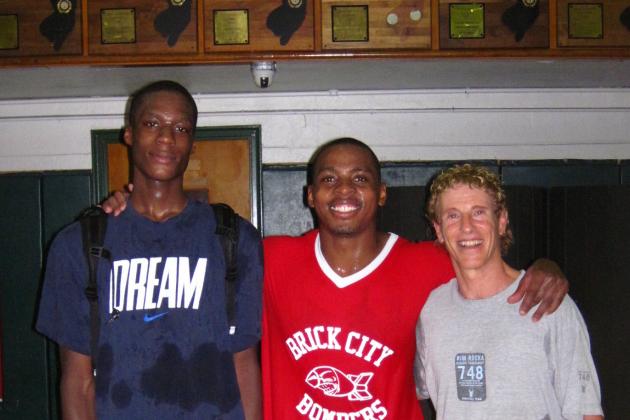 Tyler Roberson, Randy Foye, Sandy Pyonin
I am a purveyor of raw basketball talent. When I see talent-—real talent—I help mold it into NBA material. In fact, I've done this 32 times.

My most recent prodigy to grace the hardwood is Kyrie Irving— the 2011 No. 1 draft pick and 2012 Rookie of the Year. Other students of mine include the Orlando Magic's Al Harrington and Utah Jazz's Randy Foye. So when I say my current prospect, 6'8" New Jersey high school player Tyler Roberson, will be my greatest ever, basketball fans better start to watch.

There are five distinct characteristics that separate playground players from real ballers. The following slides describe the five traits I look for when looking at prospects.


Begin Slideshow

»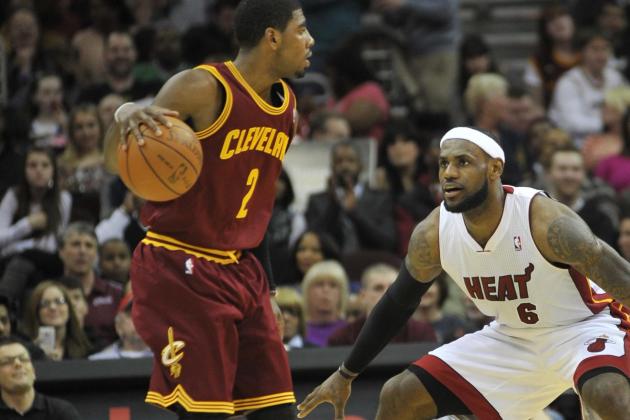 David Richard-US PRESSWIRE

Best Example: Kyrie Irving, 2012 NBA Rookie of the Year
From Day 1 of my meeting with Kyrie, it was clear that his passion to play basketball engulfed his sense of self.
Similar to what Malcolm Gladwell wrote about in his book Outliers, Kyrie surely has put in thousands of hours playing ball. I can vividly remember the younger Kyrie when he played for me on my AAU team—the NJ Roadrunners.
After some pre-practice one-on-one training in which I intentionally tried to tire him out before team practice (to build stamina), Kyrie just kept playing and playing like the Energizer bunny. After scrimmages, he still wanted to play ball. His energy fuels his game, his game fuels his passion and his passion fuels his greatness.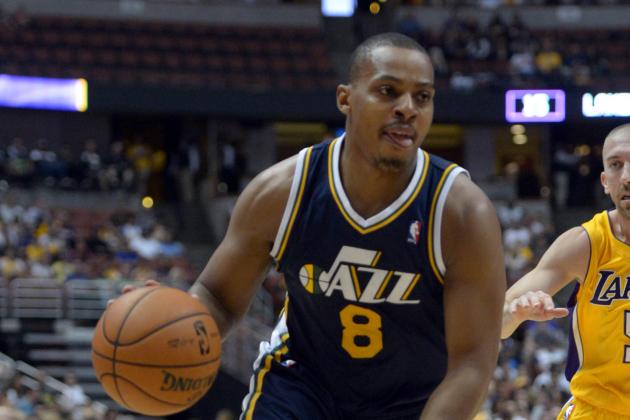 Kirby Lee-US PRESSWIRE

Best example: Randy Foye, Utah Jazz
Randy Foye is a great example of a player who continuously strives for perfection.
When I would train Randy one on one, I'd have him do back-to-back sets of 20 layups. Sure, 20 may not seem like a lot, but we're talking hundreds of layups over the course of training hours per day.
I would have Randy do the first set as 20 layups from the left; then 20 from the right. If Randy missed just one—even if it was the 20th—he had to start all over. I'm sure he became frustrated, but his innate work ethic allowed him to understand why perfection is important, and it comes from having solid work ethic.
Often times, Randy would just repeat drills on his accord because that's just the type of person he is. Randy truly has great perspective on and off the court; and it's his hard work ethic that enabled him to graduate with a four-year degree in criminal justice from Villanova.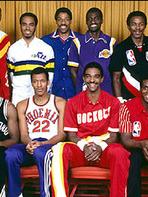 http://www.google.com/imgres?um=1&hl=en&biw=1344&bih=721&tbm=isch&tbnid=mRGI8aoBL0qVqM:&imgrefurl=http://destee.com/index.php%3Fthreads/orlando-woolridge-dies-at-52.72162/&docid=NQ94rpVOoPh5FM&imgurl=http://media.nowpublic.net/images//64/3/6432e97f7123bc016e6f859b412ff508.jpg&w=360&h=296&ei=pnmBUPiDHIyHrAeXiIEw&zoom=1&iact=rc&dur=78&sig=102250516898908491712&page=1&tbnh=148&tbnw=183&start=0&ndsp=26&ved=1t:429,r:5,s:0,i:83&tx=65&ty=37
Best Example: Edgar Jones, San Antonio Spurs: 1984 NBA Slam Dunk Contest
Edgar and I go way back. He was the first player that I helped into the NBA.
To this day, we have an amazing friendship. When I look at all of the players that I coached into the NBA, NCAA or leagues overseas, Edgar stands out as the epitome of athleticism. While his size surely helped, he had an a beast inside of him whenever he played the game.
He knew how to use his size and brawn to just dominate. When Edgar was in high school, he played in a tournament where his team went up against the top-ranked team in Essex County (N.J.). Edgar dominated with 36 points, 32 rebounds and 19 blocked shots. His superiority made him a force in the first NBA Dunk Contest in 1984 when he went up against Dr. J, Clyde Drexler and Dominique Wilkins.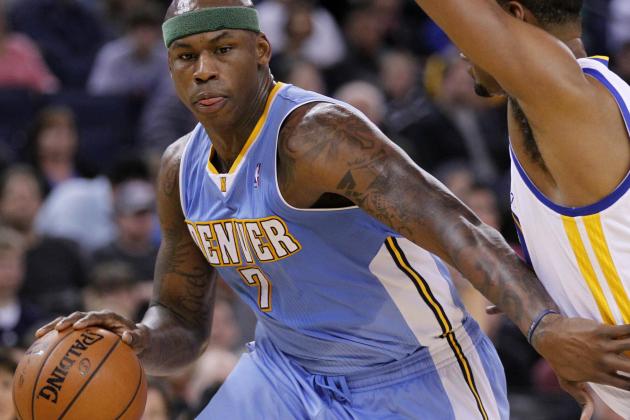 Cary Emondson-US PRESSWIRE

Best example: Al Harrington, Orlando Magic
Al is commitment. When Al told me his dream was to play in the NBA, I told him that Larry Bird would shoot 1,000 foul shots a day and if Al wanted the NBA, he'd have to do twice as many—and he did!
Nothing would get in the way of Al and his dream. One summer, while training Al, he would ride his bike from Roselle, N.J., to the court in Union, N.J. He would do 1,000 shots in the morning and 1,000 in the afternoon. Keep in mind, he did this while working a summer job for former New Jersey Governor Richard Codey. That's commitment!
Al knew that NBA players were all amazing athletes and so to be great just like them, Al committed and just plowed through to get what he wanted.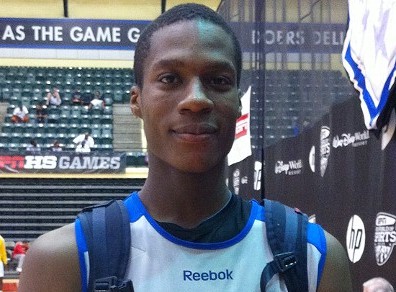 http://www.nationofblue.com/wp-content/uploads/2012/10/Tyler-Roberson.jpg
Best Example: Tyler Roberson, Roselle Catholic High-School (NJ), NCAA Prospect
Tyler has all the traits mentioned above and I believe he's destined to be my best prospect ever.
If he continues to do what he's been doing, he's going to wind up at a great school in 2013-2014. Tyler can play both ends of the court really well with superior skill.
He leverages his massive 7'0" wingspan and just epitomizes potential. I've been working with Tyler for a while now, and I respect that despite all the top rankings (i.e. ESPN ranked him No. 1 in New Jersey) and NCAA offers, he stays humble. He's exciting to watch and great things are heading his way!
For more info on Sandy Pyonin, go to www.sandypyonin.com