4 Reasons Kobe Bryant Will Always Be the Key for the LA Lakers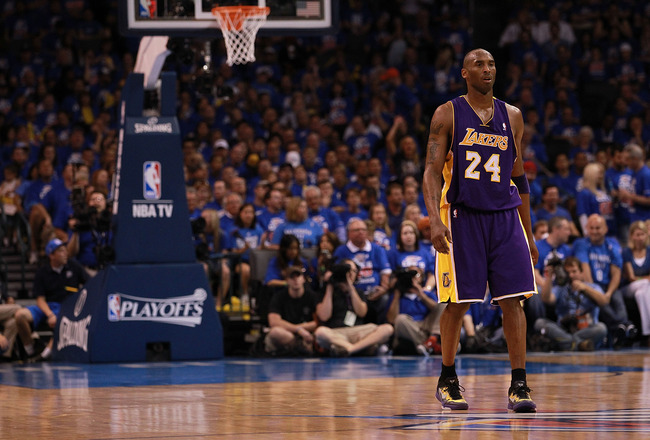 Ronald Martinez/Getty Images
Kobe Bryant's success won't last forever in Los Angeles.
The notion of losing the Lakers' centerpiece is becoming all too real entering the 2012-2013 season.
The acquisition of Steve Nash and Dwight Howard, two All-Star caliber players, shows that the Lakers are trying to get as much out of the five-time NBA champion as possible.
And now CBSSports.com reports that Bryant might retire in two years.
Time is definitely limited for this star-studded Lakers squad, but throughout the journey there has been one certainty that will go unchanged—Kobe Bryant will always be the key for the Los Angeles Lakers.
Five Championships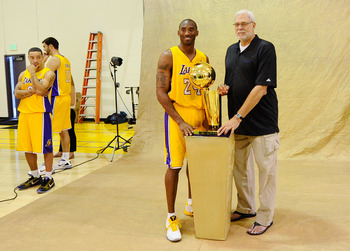 Kevork Djansezian/Getty Images
No matter how you look at it, Bryant played an integral role in the handful of recent Lakers NBA championships.
It can be argued that Bryant was part of two separate Lakers eras, which are denoted by his jersey number.
His time donning the number eight jersey alongside Shaquille O'Neal proved to be a learning experience despite all the success. As green as Bryant was when he first entered the league, he played a pivotal role alongside Shaq.
Bryant's most recent tenure—wearing number 24—featured the duo of Pau Gasol and Andrew Bynum.
No matter how great the supporting big men were, the conversation still centered on Kobe Bryant and his quest for yet another NBA Championship.
And rightfully so, this new-look Laker squad is still all about Bryant.
Recent Acquisitions Were for Kobe's Benefit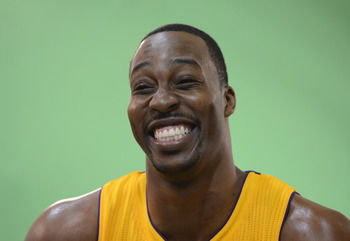 Harry How/Getty Images
With the acquisitions of Steve Nash and Dwight Howard, it is no surprise that the Lakers are legitimate contenders entering the 2012-2013 season.
The Lakers might suffer in the future, given Nash and Bryant are past their respective primes, but the acquisitions indicate that the Lakers are determined to increase Bryant's odds at winning another championship while he's still productive.
Yes, the talent brought in this season can help the team beyond Bryant's retirement, with Howard serving as the Lakers heir apparent, but the team will undoubtedly have to rebuild once Kobe is gone.
For now, Howard needs Kobe.
Having the threat of a perimeter shooter inherently leaves the paint void of any double teams.
Having Kobe Bryant, one of the greatest shooters of all time, demands a double team, which should make Howard's time down low that much easier.
Kobe Bryant Is One of the Greatest Lakers Ever
Stephen Dunn/Getty Images
Even with a storied franchise like the Los Angeles Lakers, Kobe Bryant still manages to shine amongst the Laker greats.
Kobe will always be connected with the other superstars to don the purple and gold, such as Magic Johnson and Kareem Abdul-Jabbar.
Each of these players have their own individual reasons to be considered the greatest Laker ever.
Abdul-Jabbar has the record for most points scored in NBA history, Johnson has his legendary versatility and Bryant has his 81-point game. All three of these players have five rings with the Lakers as well.
Deciding on the greatest Laker ever truly depends on personal preference, but there is no doubt that Kobe is part of the conversation.
Kobe Bryant Is One of the Game's All-Time Best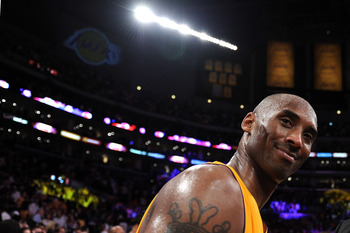 Harry How/Getty Images
Who is the greatest basketball player in the history of the NBA?
People will never come to a consensus on the issue, but Kobe Bryant's name should always be included in the discussion.
And deservedly so.
Bryant has won five NBA Championships and is looking for his sixth this year. Another championship will put him in the class of Michael Jordan.
Kobe may break more records in his career, which would excel the future Hall of Fame inductee to even greater heights.
Keep Reading

Los Angeles Lakers: Like this team?