NBA Lottery Teams That Could Make a Serious Run in 2012-13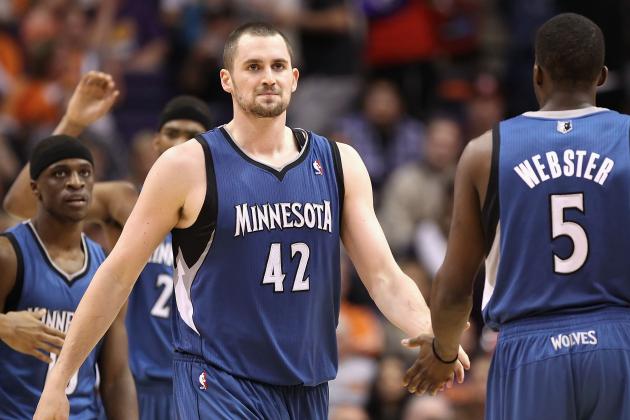 Christian Petersen/Getty Images

Every season, there is always at least one NBA squad that rises from the ashes of NBA futility and puts on a tough run into the NBA Playoffs. Which team will it be this season?
In the 2011-12 season, it was the Los Angeles Clippers. In 2010-11, it was the Memphis Grizzlies. In 2009-10, it was the Oklahoma City Thunder. All three teams shared something in common—they were lottery teams for multiple seasons, but thanks to some excellent draft choices, trades and free agent signings they finally escaped the lottery and made it into the postseason.
Which team will continue the trend in 2012-13? Let's check out five squads who might finally be ready for a playoff run.
Begin Slideshow

»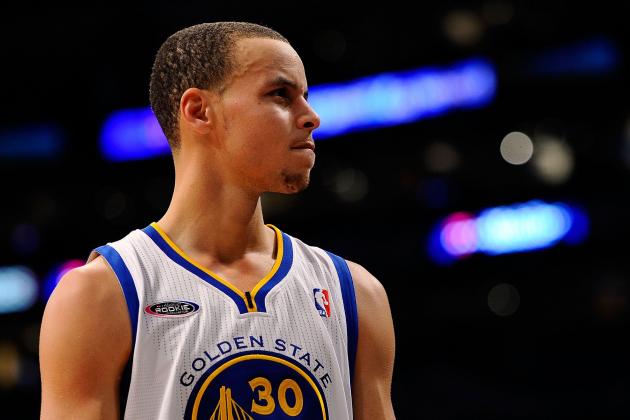 Kevork Djansezian/Getty Images

The Warriors have playoff level talent and possess excellent offensive potential. Rookie Harrison Barnes, who they selected No. 7 overall in the 2012 draft, would have been the second or third best scorer on any other lottery team—but in Golden State, he's arguably their fifth best scorer.
Stephen Curry and Klay Thompson, along with Barnes make one insanely dangerous shooting trio. Curry is also a top-15 point guard, providing an excellent balance between an efficient scorer and a great floor general.
David Lee is a proven scorer, and his defensive woes will be in part mollified by playing next to Andrew Bogut, a top defensive center. It's really hard to dislike any part of Golden State's starting five.
The concerns are two fold—defense and health.
Bogut is really the only Warriors starter who is above-average defensively (the jury is still out on the rookie Barnes). While coach Mark Jackson promised to make the Warriors a top defensive team when he was hired last year, Golden State allowed the 3rd most points per game.
Health is also a huge concern, especially when the Warriors top two players—Curry and Bogut—have missed excessive time in the past few seasons with injuries. Curry has been bothered by ankle injuries, and Bogut has missed a combined 130 games in the past four years.
If you want to gamble on a dark-horse playoff team, though, Golden State might be your squad—but I'd hedge my bets.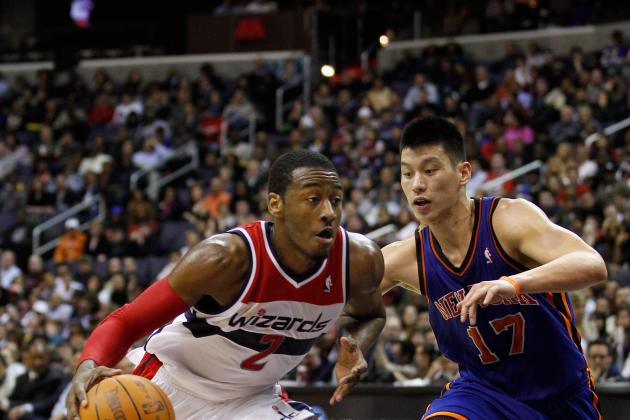 Rob Carr/Getty Images

Via NBA.com, John Wall is out eight weeks with a stress fracture. Before that injury, I really liked Washington as a sleeper playoff team. Now, I'm nowhere near as confident—but it could happen.
First, the bad news—losing Wall hurts, even if it'll just be for a month or so of regular season action.
The Wizards have basically rebuilt their roster this season, adding in Emeka Okafor, Trevor Ariza and rookie Bradley Beal into the starting lineup. Nene Hilario rounds out the starters, and he didn't get a ton of time with Wall last year (after coming over from Denver).
With this new, inexperienced starting five, having your point guard/best player out for training camp hurts a ton. To make matters worse, the Wizards' only other point guards are Shelvin Mack and A.J. Price.
The good news? Washington is VASTLY improved—on paper, anyways. This is easily the most talented team Wall has played with so far. An improved group of teammates may allow Wall (when he returns) to fully take that step into stardom. He was held back by the lack of surrounding talent in the past few seasons.
I know Washington is still considered a lottery team, but if healthy, I might have bet on them to sneak into the playoffs.
Kevin C. Cox/Getty Images

Cleveland has the superstar in Kyrie Irving, but they'll be held back by the rest of the roster.
Anderson Varejao is a top-10 center, but the rest of the Cavaliers team needs more time. Rookie Dion Waiters will have a rough transition into the NBA, and you'd have to bank on a huge season from sophomore Tristan Thompson if you expect Cleveland to make the postseason.
The Cavaliers just aren't as deep as the other four teams on this list, and I can't see them sneaking in over teams like Atlanta, Philadelphia or even New York.
The main reason I'll keep them here is Irving, because I just can't bet against him. In a perfect world, he'd pull off a monster season and would single-handedly pull this team into the playoffs.
I'm just not willing to bet that'll happen without some more talent, but it's worth considering.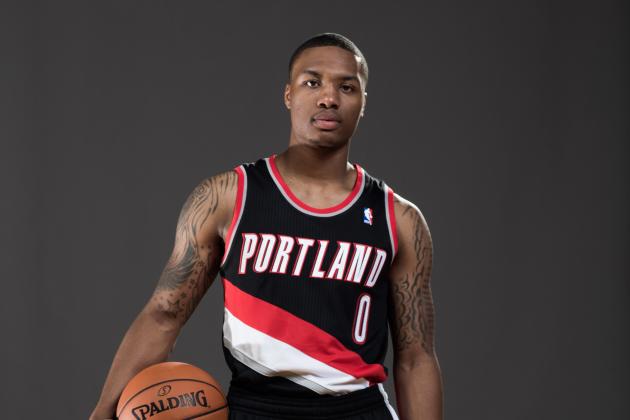 Nick Laham/Getty Images

I'm putting massive expectations on rookie Damian Lillard by including Portland on this list, but I think he could live up to them.
Lillard, the No. 6 selection in the 2012 Draft, is my pick for Rookie of the Year. He was the draft's best pure scorer, and in his last season at Weber State he did prove he can become a floor general when they need him to be. He averaged 24.5 points and 4.0 assists last year.
He also has significant help (something you can't say for Kyrie Irving). LaMarcus Aldridge is a top-30 NBA player and one of the best scoring big men in the league. Re-signed (and expensive) Nicolas Batum provides significant defensive help.
If there is a spot for concern, it's in the middle where J.J. Hickson is set to start. Hickson had a breakout party when he signed with Portland in March, but he is no long-term fit.
I really like this dangerous, talented Portland squad as a potential playoff threat… if they had some more size in the paint.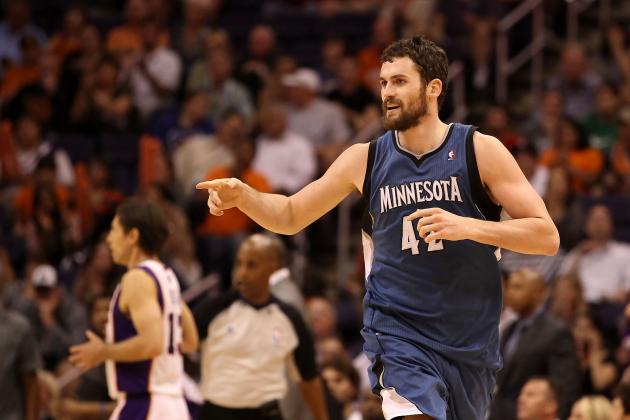 Christian Petersen/Getty Images

Not only do I think Minnesota is the best shot for a dark-horse playoff team—I actually think they could be a top five Western Conference team by April.
They have all the things you look for in a playoff squad: they have the superstar (Kevin Love), a excellent point guard (Ricky Rubio) and a proven scorer (Brandon Roy). Add in a tough center (Nikola Pekovic), excellent depth (Derrick Williams, Andrei Kirilenko and Luke Ridnour) and Minnesota impresses me a lot.
Coach Rick Adleman remains the most underappreciated coach in the league, and he made the Wolves an electrifying exciting squad last season. If healthy, I think they can be fun-to-watch AND consistently good.
What holds me back on my Minnesota love is the health of Rubio (due back in December or January from his ACL tear, according to the Associated Press). It might also be too early to expect big things from un-retired Brandon Roy.
Still, there is a ton to like about Minnesota's roster. They could play spoilers in the regular season AND in the postseason come April.