2012 NBA Lottery: Comparing Every Pick to His 2011 Version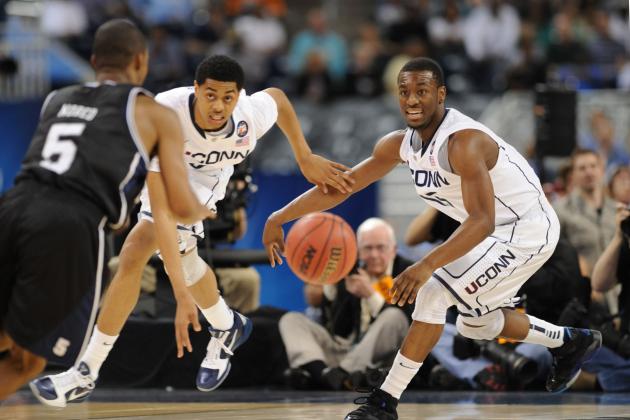 Bob Donnan-US PRESSWIRE

The 14 members of the 2012 NBA lottery are gearing up for their rookie campaigns, hoping to do all that the 2011 class did, and then some.
So, who would each member of the 2012 lottery class compare to in the 2011 class?
With only 14 players to choose from, the comparisons are not going to be very accurate on a large scale —I'll just tell you that now.
Some of the pairings are based off levels of success, while others are actually determined by playing style. All of them work, but some on an increasingly small scale.
After all, attempting to find perfect comparisons with only 14 possibilities to choose from is like trying to imitate the works of Claude Monet with only two colors on the palette. It just can't be done.
Nevertheless, here we go!
Begin Slideshow

»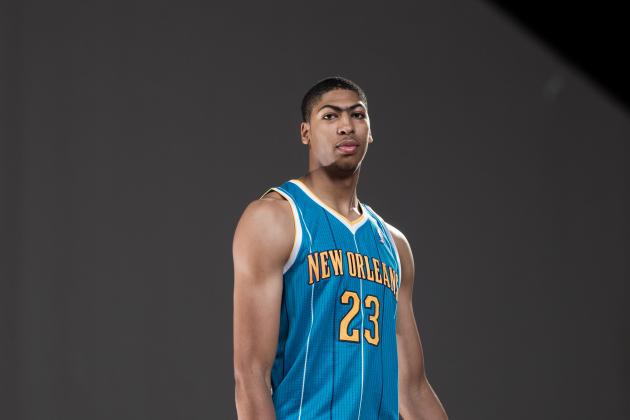 Nick Laham/Getty Images

Anthony Davis will be far more successful during his first season with the New Orleans Hornets than Bismack Biyombo was in his inaugural campaign with the Charlotte Bobcats. That's just about as close to a lock as it gets in the NBA.
However, I'm comparing the two because of the trait that made both of them special prospects: shot-blocking ability.
Biyombo averaged 1.8 blocks per game as a rookie, but he did so in limited action. His block percentage of 5.9 was the fifth-best mark in the league, leaving him trailing only Sere Ibaka, JaVale McGee, DeAndre Jordan and Ekpe Udoh.
Even though he was incompetent offensively and relied far more on instincts and athleticism than technique, Biyombo truly was an elite shot-blocker last year.
Davis will make more of an impact in the other areas, but he's also going to post similar, or better, numbers than Biyombo in this regard.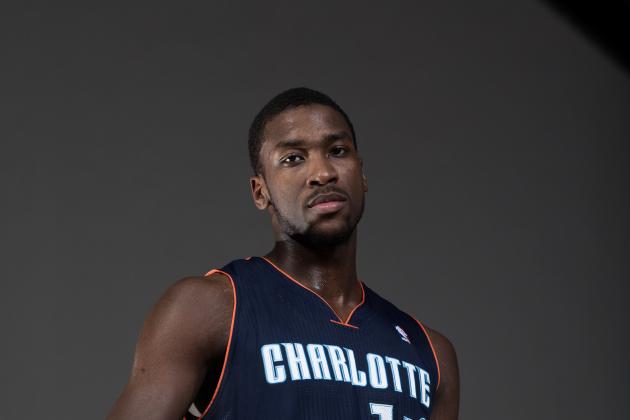 Nick Laham/Getty Images

I promise that this isn't just based on the fact that both Michael Kidd-Gilchrist and Derrick Williams were taken at No. 2 overall in their respective drafts.
Each player can line up at either forward spot on the court, and they both thrive thanks to their athleticism. Williams is more adept at hitting the outside shots, but MKG is more deadly in transition.
However, don't be surprised if Williams still develops into a solid NBA player as soon as he's actually given a chance to make an impact.
MKG's rookie season will be filled with far more success, though.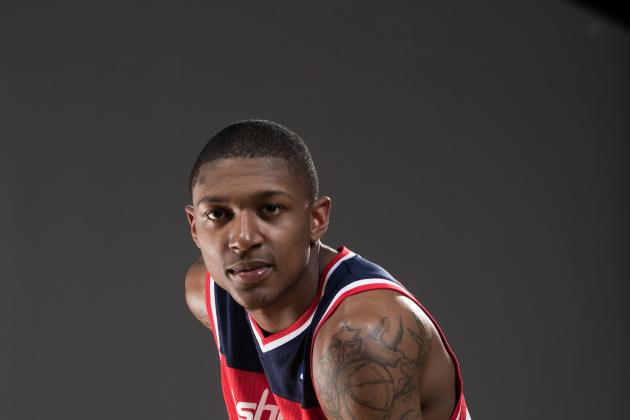 Nick Laham/Getty Images

Although Bradley Beal and Klay Thompson don't look like they play the same position—Beal is 6'3" while Thompson towers over him at 6'7"—they can both flat-out shoot the basketball.
Beal's percentages were somewhat depressed during his only season for the Florida Gators. He was often asked to shoulder the burden on offense and take shots that he'd normally pass up. Beal is a much better shooter than the numbers would indicate.
Can he match Thompson's success from the outside? Only time will tell, but it will be tough to replicate the perimeter success that the former Washington State standout had during his first year with the Golden State Warriors.
Nick Laham/Getty Images

While Kemba Walker wasn't terrible during his first season in The Association, he didn't exactly live up to the high expectations. We'll have to wait until this season to see Kemba truly unleash his skills on the rest of the league.
In fact, it may take even longer after the Charlotte Bobcats signed Ramon Sessions during the offseason.
Dion Waiters is going to experience a similar career path during his first two years in the league. The Syracuse product hasn't been impressive at all during the summer activities and clearly has some developing to do.
However, just like Kemba will during the 2012-13 campaign, Waiters will establish himself in 2013-14.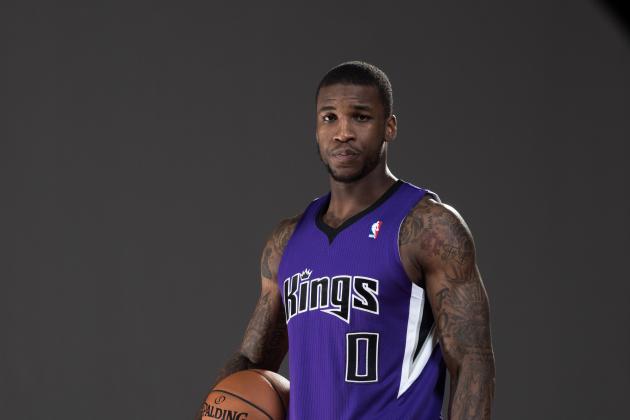 Nick Laham/Getty Images

Even though they were drafted a year apart and play remarkably different positions, Thomas Robinson and Brandon Knight ended up in similar situations.
Knight was almost immediately handed the starting job with the Detroit Pistons and learned by playing instead of watching. The Pistons weren't exactly one of the better teams in the league, so the former Kentucky Wildcat had the luxury of playing with less pressure on his shoulders.
Robinson's massive shoulders are going to be similarly free from pressure, even though he'll be thrust into the starting five from day one.
The Sacramento Kings aren't going to be as bad this year as the Pistons were last season, but they aren't exactly playoff material.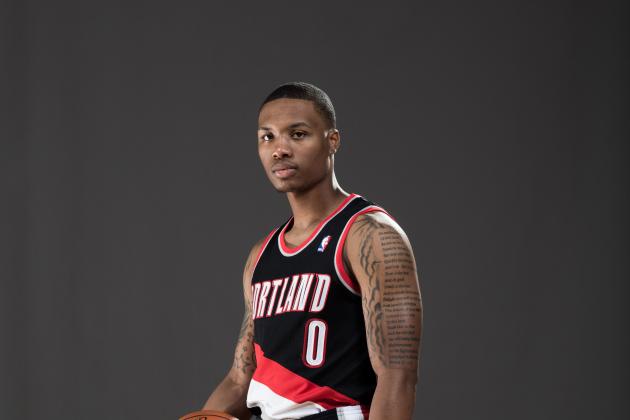 Nick Laham/Getty Images

It's only natural to compare last year's Rookie of the Year winner to the player who will take over the title at the conclusion of the 2012-13 season. It's a nice coincidence that both Kyrie Irving and Damian Lillard play point guard.
Lillard will not achieve the same level of success that Uncle Drew enjoyed with the Cleveland Cavaliers. That's nearly impossible, seeing as Irving put together a rookie season for the ages, one that was really only slowed by injuries.
However, he won't be too far behind, thanks to his immediate insertion into the starting lineup and his NBA-ready skill set.
Lillard, much like Irving, is a score-first point guard who can light it up from anywhere on the court. Make sure you watch him whenever you can during his rookie campaign.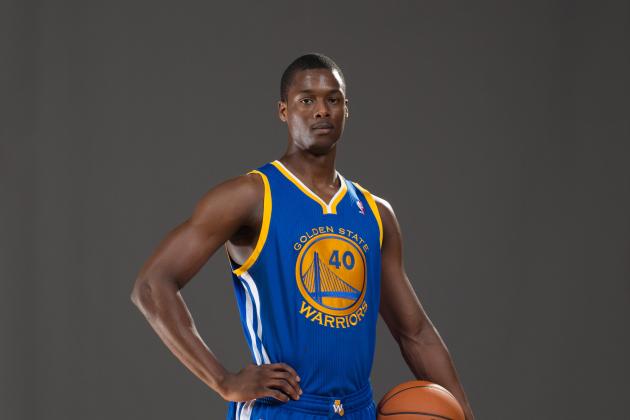 Nick Laham/Getty Images

Even though Jimmer Fredette was a massive bust for the Sacramento Kings during his first season in the NBA, this comparison isn't meant to insult Harrison Barnes.
Instead it's a compliment. The only grounds for comparison here are the similarities of their shots from the outside.
Both players possess silky-smooth jumpers and the shots fall seemingly at will when they're left open on the outside. While Jimmer and Klay Thompson battled it out for the title of best shooter going into the 2011 draft class, Barnes was in a similar position in 2012.
He'll have far more success with the Golden State Warriors than Jimmer did with the Kings, but they both thrived in college because of their shooting prowess.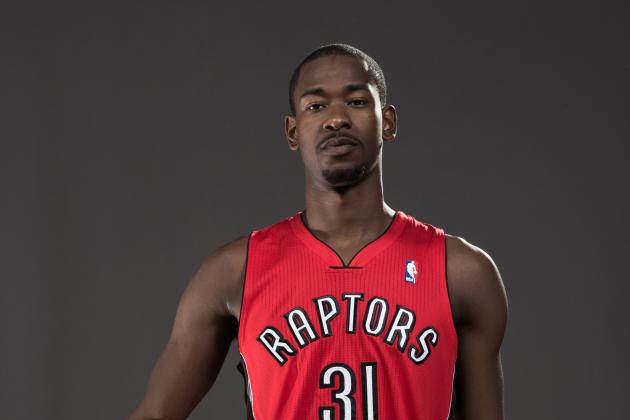 Nick Laham/Getty Images

Leading up to the 2011 NBA draft, Marcus and Markieff Morris were set to become the first twins ever taken in the lottery portion of the same draft. Remarkably similar players at Kansas, the twins achieved the impossible.
However, Marcus fell behind Markieff in the selection order, much to the surprise of many.
It's only natural to compare Markieff to the player in the 2012 class who unexpectedly jumped past a similar prospect on the draft boards.
Terrence Ross is that guy, but you'll have to wait to find out who is compared to the other Morris brother.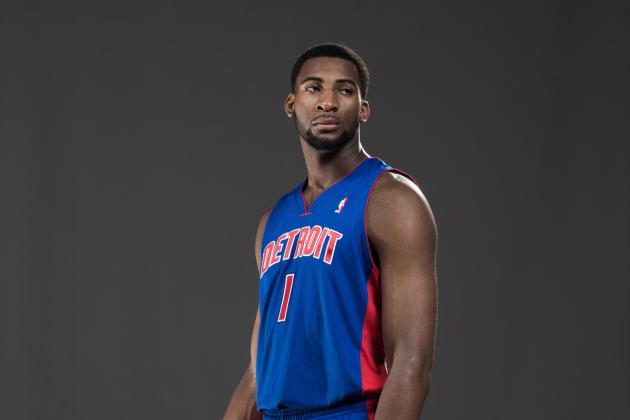 Nick Laham/Getty Images

In the season that directly followed the Toronto Raptors acquiring his rights in the draft, Jonas Valanciunas wasn't able to contribute anything at all.
The big man didn't score a single point at the NBA level. He didn't pull down any rebounds or dish out any assists either.
Of course, that would be because he didn't actually play in The Association, and is set to make his rookie debut at the start of the 2012-13 campaign.
No such players exist in the 2012 class. Every single lottery pick is going to play at least a little bit in their true rookie seasons.
As a result, Andre Drummond draws the Valanciunas comparison because he's going to have the smallest first-year impact. He'll have to beat out Kendall Marshall for that dishonor, but Drummond is raw enough that he could do it.
This comparison is made all the better by the fact that Drummond is overflowing with potential. He could make a huge impact the year after he was selected ninth overall.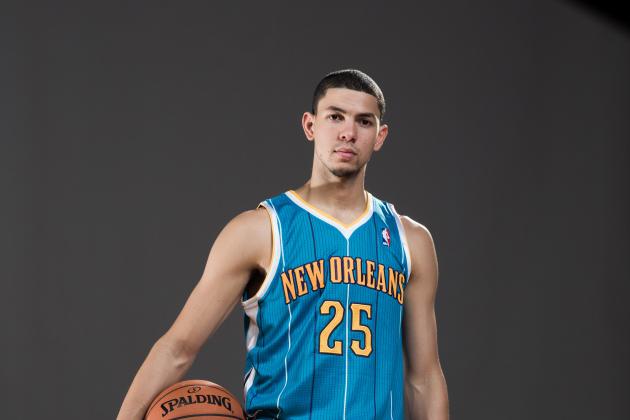 Nick Laham/Getty Images

Alec Burks and Austin Rivers both take bad shots from the outside. Therein lies the comparison, which was essentially determined when I realized that I'd used the 13 players from the 2011 class not named Burks to pair up with the non-Rivers members of the 2012 class.
For Burks the shots are bad because he can't shoot. He's a big shooting guard with athleticism, but his perimeter game is severely lacking. Unless he's at a standstill, there's virtually no way that his three-point attempts will drop.
Rivers, on the other hand, can shoot.
However, the one-and-done Duke Blue Devil still takes plenty of bad shots from the outside because he tries to make too much happen. Rivers must learn to involve his teammates more and think of himself as a secondary option on some possessions.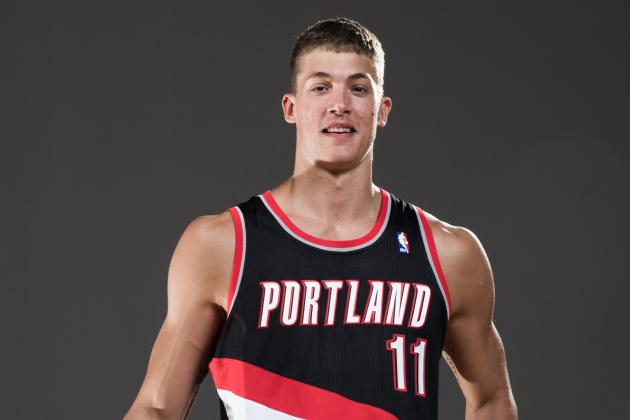 Nick Laham/Getty Images

Enes Kanter wasn't able to make much of an impact during his first season with the Utah Jazz. He only played 13.2 minutes per game and averaged 4.6 points and 4.2 rebounds per contest with a PER of 14.5.
There was clearly room for improvement, and Kanter hasn't moved past the tip of the iceberg when it comes to revealing his full talent. As the Jazz transition away from Paul Millsap and/or Al Jefferson, Kanter will start to justify his lofty selection in the 2011 NBA draft.
It's going to take Leonard a similar amount of time to make good on his prodigious skills. The Portland Trail Blazers will give Leonard more minutes, but he's significantly more raw than Kanter was upon entrance into the ranks of the NBA.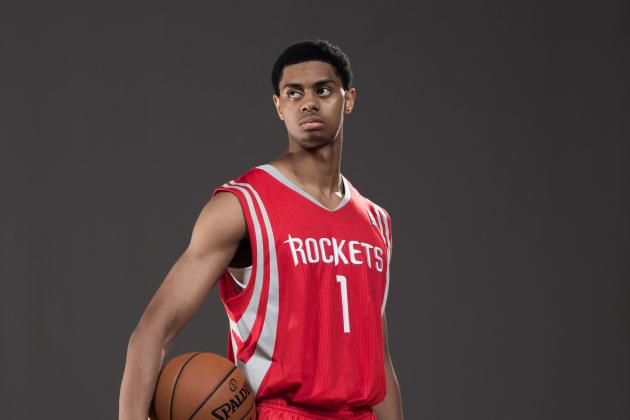 Nick Laham/Getty Images

And now we find out who the counterpart for Terrence Ross was.
Just like Ross, Jeremy Lamb is a tremendous shooter from the outside, more than capable of creating his own shot at will. He's a talented defender and a great athlete, but he tends to play too passively at times.
They obviously aren't carbon copies, but they do fill fairly similar roles.
Lamb was viewed as the more intriguing prospect for the majority of the 2011-12 college basketball season, and it was somewhat surprising when Ross' name was called out first during the actual proceedings.
That's why he draws the Marcus Morris comparison.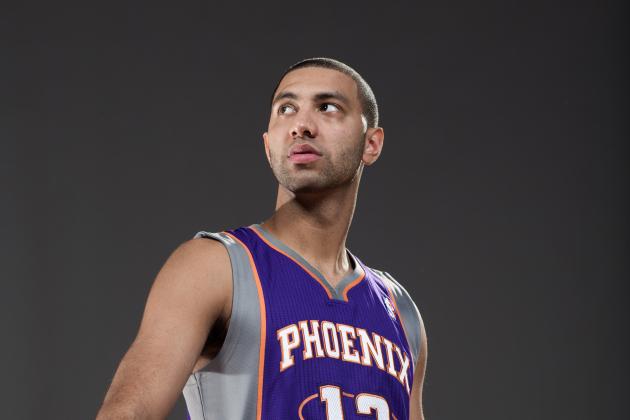 Nick Laham/Getty Images

Jan Vesely didn't get a fair chance to show off his skills as a rookie with the Washington Wizards, and Kendall Marshall will find himself in a similar situation with the Phoenix Suns.
The reasons for the situations, though, are quite different.
Vesely went down with a hip injury prior to the start of the 2011-12 campaign and never fully recovered. He was plagued by the nagging injury during the beginning of the year and couldn't catch up to the developmental curve throughout the rest of his season.
As for Marshall, he's going to be fighting for playing time throughout the year and won't have many chances to make his picture-perfect left-handed passes.
Goran Dragic is clearly going to be the point guard at the top of the depth chart, and the former North Carolina Tar Heel is going to be fighting for backup minutes with Sebastian Telfair.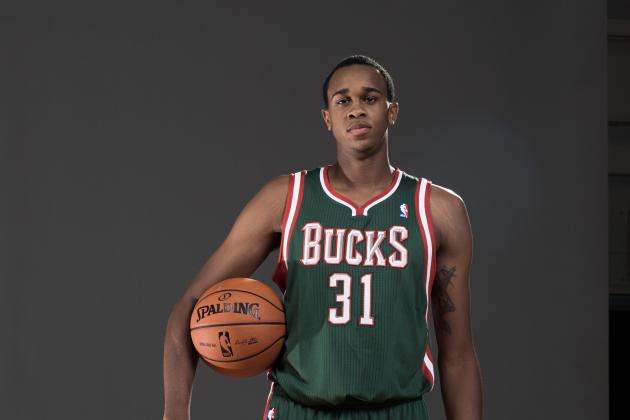 Nick Laham/Getty Images

Just like Tristan Thompson was during his rookie season, John Henson is doomed to be underrated throughout his first go-around with the Milwaukee Bucks.
Neither Thompson nor Henson plays a glamorous style of basketball. The former is a standout on the offensive glass, but he doesn't make the offensive impact necessary to draw much attention outside of Cleveland.
Henson is a defensive ace, versatile enough to guard quick players on the perimeter or big ones in the paint, but he doesn't put up many eye-catching stats other than blocked shots.
Each is a valuable role player, but neither can be mistaken for a star at this early stage.