5 Current NBA No-Names You'll Know by the End of the 2012-13 Season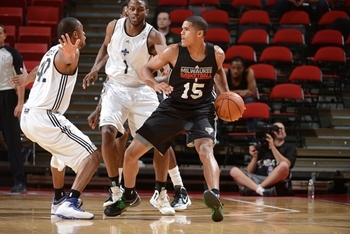 Photo Credit: UT Sports
With each passing NBA season, opportunities are granted to young players in search of their big break. Some bask in the glory of the moment, while others allow the chance of a lifetime to go by without fulfilling their lifelong dreams.
Every now and then, we find a select few who go above and beyond the simple maximization of an opportunity. We find the next big under the radar star.
A prime example of this would be Jeremy Lin's rise with the New York Knicks. Clearly this is not the only case, as players such as Ben Wallace and Bruce Bowen both made their names known after being overlooked in the NBA Draft.
So which players will be next? Whether drafted or otherwise, who will go from unknown to widely respected? The following slides will answer those questions as the five no-name players who are ready to rise are outlined in full detail.
Take a look at the names you'll soon be hearing about.
Tobias Harris, Milwaukee Bucks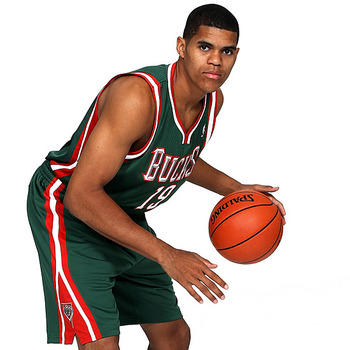 Photo Credit: TheRingBall
Position: Small Forward
Age: 20
Experience: 1 Season
The Milwaukee Bucks have improved their roster as much as any team in the NBA. With the guard combination of Brandon Jennings and Monta Ellis, the team has become quite dangerous on offense.
With a deep frontcourt consisting of Ersan Ilaysova, Samuel Dalembert and John Henson, the defense they had been lacking has finally caught up.
Unfortunately, there is a high level of uncertainty at small forward. When Mike Dunleavy and Luc Richard Mbah a Moute are your top options, that's bound to occur.
This opens the door for Tobias Harris to make his mark on the NBA. After averaging 21.5 points per game during Summer League play, Harris' confidence is high and the praise from his coaching staff is at an equal level.
So what is it that will make him known?
At 6'8" with a 6'11" wingspan, Harris has the necessary size to play the position. Although he could bulk up, Harris has a great feel for the game and utilizes his body as well as one could ask. He's also a fundamentally sound player who provides quality production in every facet of the game.
The fact that he can knock down a jump shot certainly helps in an offense built around two elite slashers with drive-and-dish tendencies.
2011-12 Season Averages
14.25 PER, 11.4 MPG, 5.0 PPG, 2.4 RPG, 46.7% FG
Xavier Henry, New Orleans Hornets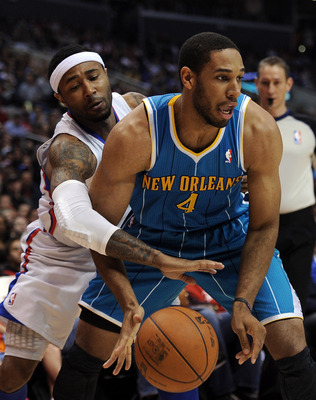 Harry How/Getty Images
Position: Guard/Forward
Age: 21
Experience: 2 Seasons
Xavier Henry has a plethora of basketball ability. From his crafty ball handling to his under-appreciated shooting ability, Henry has what it takes to be an impact player at either shooting guard or small forward.
Unfortunately, Henry has been overweight in each of the past two seasons. As a result, his abilities have meant nothing as his work ethic has resulted in mostly terrible performances in his limited opportunities.
Entering this season, however, we will see a new Xavier Henry. Most importantly, we will see an in-shape Henry.
With Eric Gordon's tendency to suffer injuries and complete uncertainty at small forward, minutes are likely to be available for Henry to vulture. In that time, the former Kansas Jayhawk will remind everyone why he was a lottery pick just two years ago.
The sharpshooter will no longer be putting up such weak percentages from the floor or distance. Instead, Henry will work with Ryan Anderson to expand the depth of the Hornets' perimeter scoring abilities.
In turn, he will become a fantasy basketball favorite and a contender for the Most Improved Player of the Year award. Whether or not he has a legitimate chance at winning, however, simply hinges on how quickly Monty Williams allows this future star to shine.
2011-12 Season Averages
9.24 PER, 16.9 MPG, 5.3 PPG, 2.4 RPG, 0.6 SPG
Byron Mullens, Charlotte Bobcats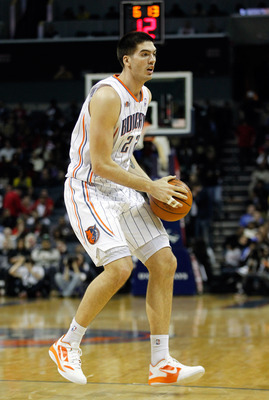 Streeter Lecka/Getty Images
Position: Center
Age: 23
Experience: 3 Seasons
One of the bright spots in the Charlotte Bobcats' dismal 2011-12 NBA season was the underreported progression of center Byron Mullens. Mullens finished the season with 29 double-digit scoring games and six double-doubles.
Prior to this season, Mullens had never scored more than five points in one game. His new career high is 31.
As we enter the 2012-13 NBA season, the opportunity to find significant minutes in Charlotte could present itself early in the season. Brendan Haywood is a quality player, but he's hardly a lock to secure 30-plus minutes.
With the team needing all of the low-post scoring help that they can find, expect Mullens and his budding game to push for between 25 and 30 minutes a night.
In that time, Mullens should be able to continue to build upon his Summer League success. His mid-range game is becoming more and more polished with every year that passes, while his fear of contact in the paint appears to be evaporating.
If appearances are not deceiving, Mullens could be on his way to establishing himself as one of the better young big men in the NBA.
2011-12 Season Averages
13.02 PER, 22.5 MPG, 9.3 PPG, 5.0 RPG, 0.8 BPG
Ishmael Smith, Orlando Magic
Doug Pensinger/Getty Images
Position: Point Guard
Age: 24
Experience: 2 Seasons
For those who are unfamiliar with Ishmael Smith, he is an intelligent point guard that is on his way to finding the proper balance between flash and fundamentals. This is evident in Smith's patience on defense and "wow" ability in transition.
As the Orlando Magic are soon to learn, there may even be a star hiding beneath the anonymity.
Smith is an excellent ball handler with a beautiful floater. He utilizes that skill to perfection as he enters the lane and finishes over taller defenders. This is especially important considering Smith stands at just 6'0" tall.
What will make Smith an instant fan favorite in Orlando, however, is his elite playmaking ability.
Smith is as creative as any with the ball in his hands. The way he slices and dices defenses with his dribbling is mesmerizing, while his ability to pass around any defender is reminiscent of when Jason Williams was playing with the Sacramento Kings and Memphis Grizzlies.
Unlike a majority of the street ball style players that enter the NBA, however, Smith is a very intelligent facilitator. His passes often thread the needle, which can be dangerous, but he's sound at exacting the proper position before attempting a pass.
With all of this being known, it's time to ask the one question that truly matters: will he have the opportunity to shine?
Fortunately, the minutes will be present for Ish Smith. Jameer Nelson is the only other point guard currently on the roster and his history of minor injuries suggests that Smith could start from time to time. If not, he'll at least see time as the second unit point guard.
Expect big things from the former Wake Forest point guard.
2011-12 Season Averages
14.10 PER, 9.0 MPG, 2.8 PPG, 1.6 APG, 1.3 RPG, 0.6 SPG
Mirza Teletovic, Brooklyn Nets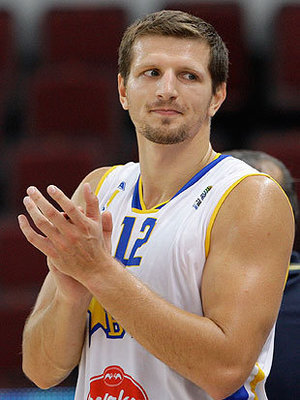 Photo Credit: Yahoo! Sports
Position: Power Forward
Age: 27
Experience: Rookie
Is it cheating to use a rookie? Well, that's perfectly fine. The Bosnian big man is one of the most talented players to ever come over from Europe to the NBA.
Consider that my "get out of jail free" card.
During the 2011-12 EuroLeague season, Teletovic averaged 21.7 points per game. His Player Efficiency Rating came out to 24.10, as well, which proves that he has the star's mentality to go with mere ability. This came by virtue of Teletovic's solid low-post scoring ability and shockingly brilliant shooting from distance.
In fact, Teletovic shot 43.1 percent from beyond the arc while averaging 3.1 three-point field goals per game.
It's clearly premature to label Teletovic as the next Dirk Nowitzki. The true fact of the matter is that Dirk is one of the greatest players in NBA history and Teletovic is a 27-year-old import with plenty of concerns surrounding his defense and rebounding.
Minus the guaranteed clutch play that Nowitzki provides, as well as the 7'0" size, however, Teletovic could be a Dirk type of player at the NBA level.
The Brooklyn Nets currently have reason for comfort at the power forward. Both Kris Humphries and Reggie Evans are physical rebounding machines. Neither player, however, is offensively efficient. For that reason, Teletovic should find the floor early and often.
Once he's overcome his learning curve, Teletovic will become a popular fantasy option. In turn, fans will build a cult following for the scoring forward and the hype will begin for a breakout 2013-14 campaign.
2011-12 Season Averages
N/A
Keep Reading