Top 5 NBA Teams Who Could Re-Locate to Seattle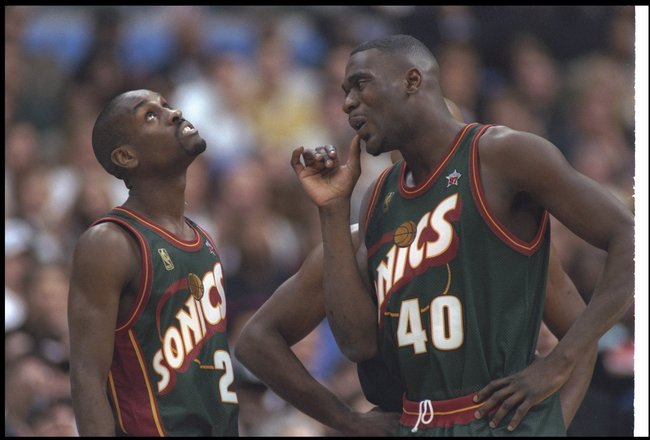 Brian Bahr/Getty Images
Basketball fans have been sleepless in Seattle since the 2008 relocation of the Sonics to Oklahoma City.
For all the small-market charm the Thunder franchise now holds, it was the product of big business with usual and irreconcilable differences between an investment group and the city of Seattle. They were differences that predictably had to do with funding for a new arena.
Wouldn't you know all that funding has finally emerged, according to Matt Moore of CBS Sports—just five years too late.
While it may be too late for the organization formally known as the Sonics, that doesn't mean it's too late to bring in another team in its stead.
That team could even take on the Sonics name, left in Seattle as per the city's settlement with the investment group that took the old franchise south, according to the Seattle P-I.
Here's a look at five teams that could put an end to Seattle's tormented wait.
Keep Reading