Team USA Basketball: Derrick Rose and the All-Omitted Dream Team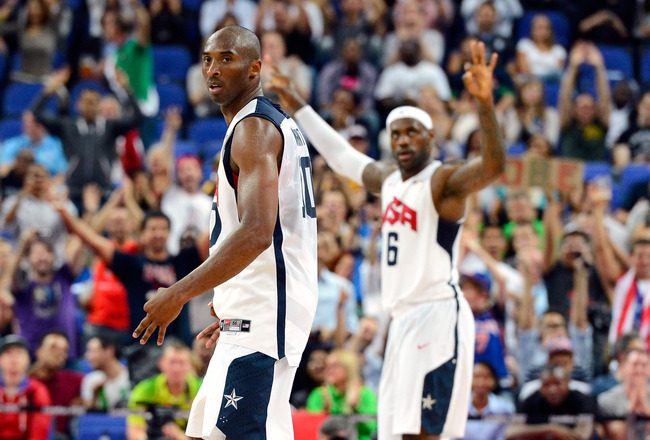 LeBron James and Kobe Bryant has been leading the way for Team USA.
Ronald Martinez/Getty Images
The NBA as a league has always had its share of stars. During the 2012 Olympics, some of the NBA's biggest and brightest stars have banded together on Team USA with one common goal. Simply put, they want to bring home the gold medal.
Among the stars on Team USA are LeBron James, Kevin Durant and Kobe Bryant. They are arguably three of the NBA's best players.
Taking a look at Team USA's roster and their Olympic success, you have to be compelled enough to wonder what if? What if Team USA had a full complement of healthy players and stars?
Just imagine how good Team USA would be if a former MVP, a multiple-time Defensive Player of the Year, an underappreciated NBA champion, two former NBA Finals MVPs and the NBA's most lethal passer were all present and accounted for.
The addition of these following six players would make a strong, alternate starting lineup with a sixth man. Each of them was omitted from the team or from consideration to make the team due to injuries or needing to rest their ailing bodies.
The Sixth Man Is...Paul Pierce.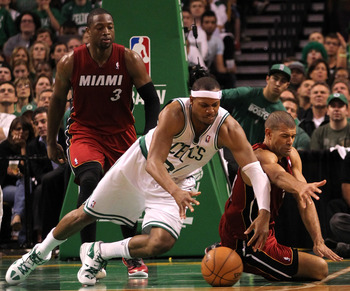 Jim Rogash/Getty Images
Paul Pierce may not be the player that he used to be, but Team USA could have used his clutch shooting.
There has been no NBA player in the last 10-15 years who can score as effortlessly as Pierce does. When you look at the postgame statistics you may notice that Pierce had scored 20-25 points. At that point, the questions of when, where and how come to mind. After a few minutes of pondering, you just shrug it off and remind yourself that defines Pierce's game.
He is cerebral and efficient and would have made Team USA even better.
At Point Guard, Rajon Rondo!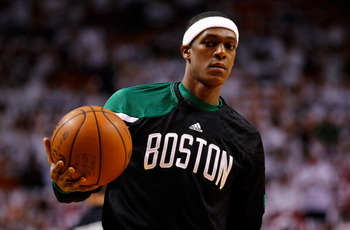 Mike Ehrmann/Getty Images
Rajon Rondo is a square peg that is not meant to fit in a round hole. And that is the most interesting thing about him.
Rondo plays the game his way. He looks to get his teammates scoring opportunities while sacrificing his game. Very few players can impact a team win the way Rondo does. What's even more remarkable is that Rondo, with his assists and rebounding, leaves his fingerprints on every win.
Rondo does this while barely scoring 13 points a game.
His speed and pinpoint passing nearly led the Boston Celtics to the NBA Finals, and it would have made Team USA even more dangerous.
Your Shooting Guard, Derrick Rose!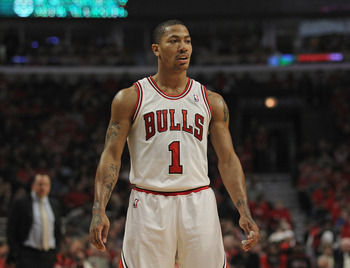 Jonathan Daniel/Getty Images
Before injuries temporarily sidetracked his season, Derrick Rose was a freight train barreling into the lane at will. As Chicago Bulls announcer Stacey King would say, Rose is "too big, too strong, too fast and too good!"
Rose is the epitome of a game-changer. When you take the time to watch him play, I believe that you can see just how much he has revolutionized the point guard position in the NBA. In some respects Rose is the LeBron James of point guards with the idea that his strength is unmatched by any guard in the league.
If healthy, Rose would have been a nightmarish matchup for any Team USA foe.
At Small Forward, the Small, Yet Versatile, Dwyane Wade!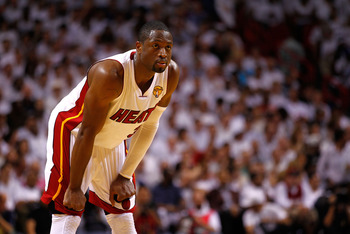 Mike Ehrmann/Getty Images
It is hard to watch Team USA without seeing Dwyane Wade move up and down the basketball court. Wade, who would have been one of the elder statesmen of Team USA, would have added his guile and versatility. Very few NBA guards can go out and score, rebound and defend the way that he can.
Team USA, despite their commanding performances thus far in the Olympics, is not the same without him. They are not only missing his play, but also his presence in the locker room could have proved invaluable.
Bringing the Finesse at Power Forward, Chris Bosh!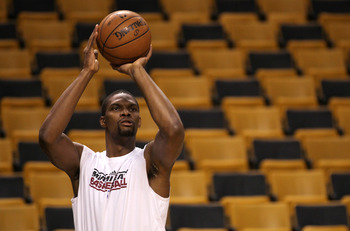 Jim Rogash/Getty Images
For those of you who would like to downplay the importance of Chris Bosh, keep in mind that the Miami Heat would not win a NBA championship without him. From his underrated defense in the post to his ability to stretch the defense of opposing teams, Bosh's value goes well beyond the scoreboard.
At 6'11", Bosh would have the length to battle the Gasol brothers, Pau and Marc, if Team USA were to play Spain. He would have helped in all facets of Team USA's bid for a gold medal. It is a shame that he is not in London.
And the Man in the Middle, Dwight Howard!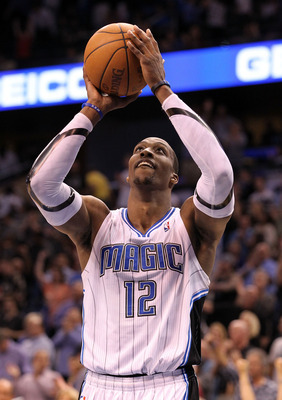 Sam Greenwood/Getty Images
Is Dwight Howard a polarizing figure? The answer is a resounding yes, but as aggravating as his trade demands have been, D12 is one hell of a player. He is the NBA's best center and best defensive player. How could Team USA not be better with his inclusion on the roster?
Unfortunately, Howard has been rehabbing from season-ending back surgery. Team USA's size begins and ends with reigning Defensive Player of the Year, Tyson Chandler. Howard could have been used against Olympic teams such as Lithuania and Spain, two teams that have size.
Rounding out the All-Omitted Dream Team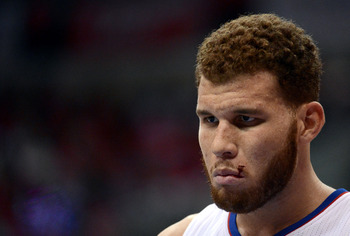 Harry How/Getty Images
Rounding out the remainder of the All-Omitted Dream Team for what they bring to the table would be:
Blake Griffin: Athleticism and raw power.
Taj' Gibson: Size, defense and athleticism.
Roy Hibbert: Defense and true post presence.
Stephon Curry: Ball-handling and shooting.
Kyrie Irving: Backcourt size and floor leadership.
Josh Smith: Defense, versatility and athleticism.
The inclusion of these players would leave the All-Omitted Dream Team more balanced on both sides of the floor. An argument can be made for Griffin to start over Bosh because each player brings a different element than the other.
Keep Reading