South Los Angeles National Basketball Team Could Win Gold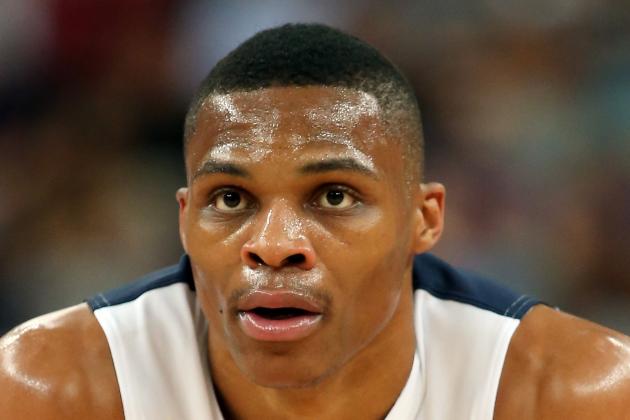 Christian Petersen/Getty Images

Through an examination of players from a defined area of Los Angeles, there is evidence to suggest South Los Angeles would still come out on top in London.
One can probably assume that most international basketball fans enjoy watching the United States men's basketball team in the Olympics.
Perhaps some of those fans feel the U.S. has an unfair advantage, even if our team hasn't broken any rules.
But if they look real close, they will find that even some small sections of the country could produce a team that would still capture the gold medal.
The defined border of this region or pool of eligible players must have attended high school south of Interstate 10 and west of both Interstate 5 and 605.
This means several players, like free agent Baron Davis of Crossroads High in Santa Monica and Toronto Raptors forward Landry Fields of Los Alamitos, aren't eligible even though they are literally walking distance outside of the borders of the defined area.
A few other notables who would not qualify by just a few miles include Derrick Williams of the Minnesota Timberwolves and Craig Smith, who played with Portland last season.
Then there are a few players eligible for this team but miss the cut. They include free agent Jason Kapono and Josh Childress.
Now let's see who made the South Los Angeles national team.
Begin Slideshow

»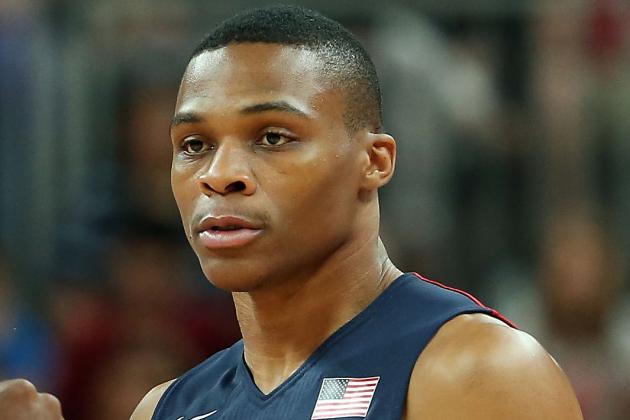 Christian Petersen/Getty Images

A product of Leuzinger High in Lawndale and already a member of the U.S. national team, Russell Westbrook would be a key player for the South Los Angeles team, too.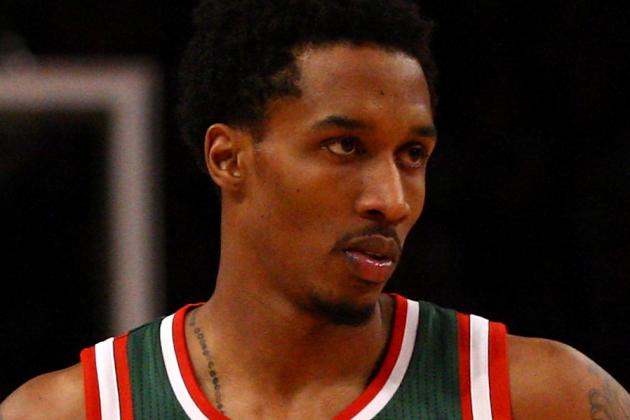 Chris Chambers/Getty Images

Point guard Brandon Jennings of the Milwaukee Bucks played two years of high school ball at Dominguez High in Compton before he moved to Oak Hill Academy in Virginia.
He is another key player out of the South Los Angeles region.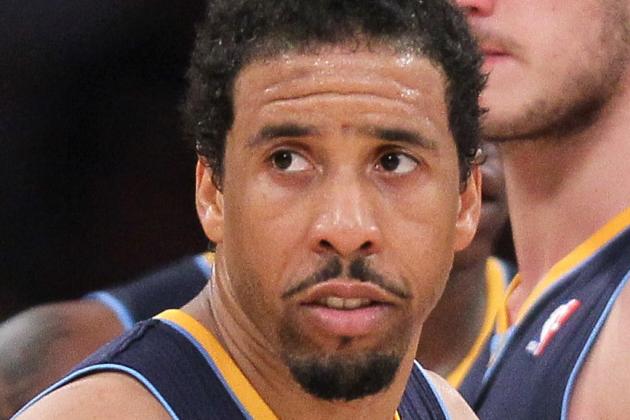 Jeff Gross/Getty Images

Andre Miller would be a fine third-string point guard on the South Los Angeles team.
The longtime NBA veteran attended Verbum Dei High in Los Angeles.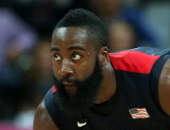 Ezra Shaw/Getty Images

The left-handed Harden out of Artesia High in Lakewood, is Westbrook's teammate with the Oklahoma City Thunder and is also a member of the Team USA in London. Thus, he would be the obvious choice to start at shooting guard for Team South Los Angeles.
Ezra Shaw/Getty Images

DeRozan of the Toronto Raptors is one of the best athletes in the NBA. The 6'7" shooting guard averaged more than 16 points per game last season.
He played at Compton High School.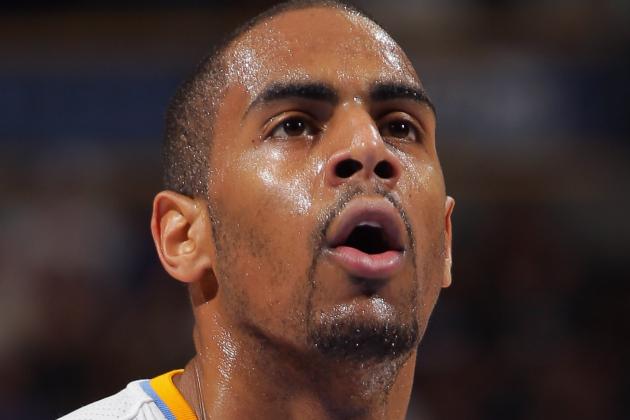 Doug Pensinger/Getty Images

It is hard to think that Arron Afflalo might be the third-best shooting guard on this team. He averaged 15 points per game on an NBA playoff team last season.
Afflalo, who played at UCLA in college, graduated from Centennial High in Compton.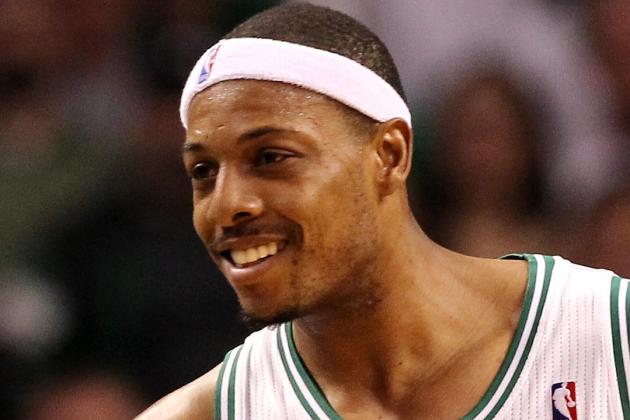 Jim Rogash/Getty Images

The future NBA Hall of Famer would be the perfect veteran leader and captain for Team South Los Angeles.
The Boston Celtics star, who would be the starting small forward on this team, was a star at Inglewood High.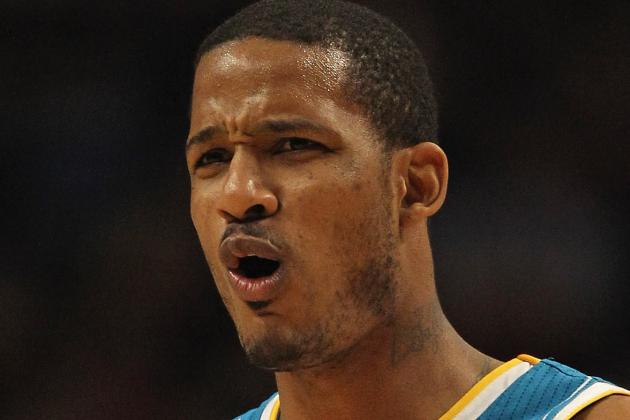 Jonathan Daniel/Getty Images

Now with the Washington Wizards, Ariza is an athletic forward who would play a key role for South Los Angeles.
He played at Westchester High, adjacent to Los Angeles International Airport.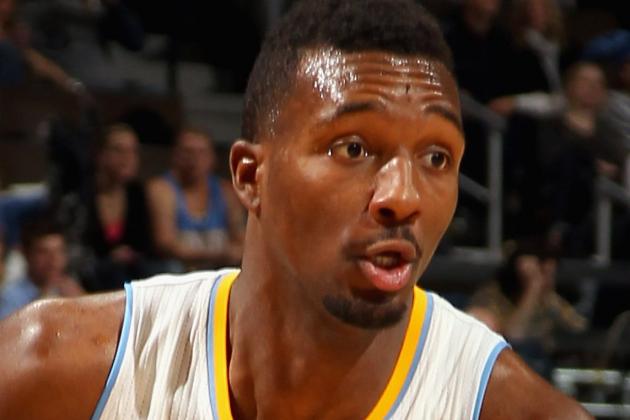 Doug Pensinger/Getty Images

Hamilton is a young athletic forward who averaged 4.4 points per game as a rookie with the Denver Nuggets last season.
He played two seasons at Dorsey High in Los Angeles before finishing his career at Dominguez of Compton. Both schools are within the defined boundaries needed to be eligible for Team South Los Angeles.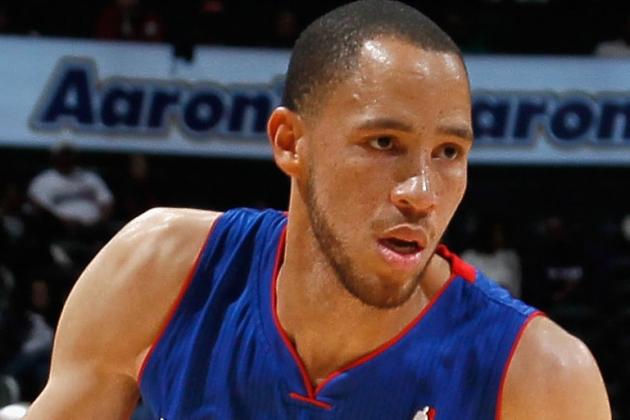 Kevin C. Cox/Getty Images

A member of the U.S. national team in Beijing, Tayshaun Prince is another great veteran player.
The lefty is an excellent defender and, like Paul Pierce, would provide the leadership needed to win a championship.
He is another product of Dominguez High.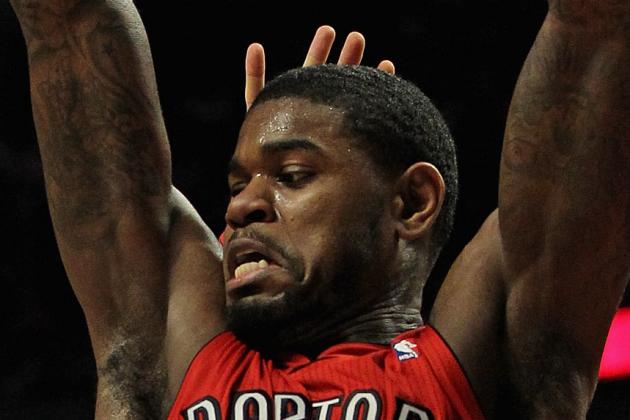 Jonathan Daniel/Getty Images

Johnson attended four high schools, but played basketball at Verbum Dei and later Westchester, both of which are South Los Angeles schools.
Johnson is a solid, but not spectacular power forward.
He started 43 games for the Toronto Raptors this past season, averaging more than seven points and six rebounds per game.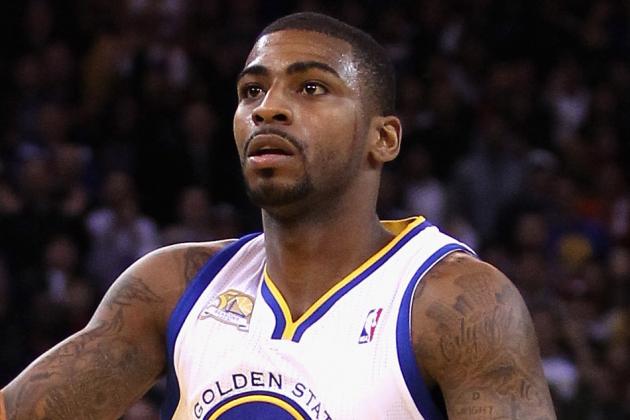 Ezra Shaw/Getty Images

Wright is a veteran small forward who played at Leuzinger High in Lawndale before attending prep school in Connecticut.
Now with the Philadelphia 76ers, the 6'9" Wright averaged 10 points per game last season with the Golden State Warriors. He has a career 36 percent shooting percentage from three-point range.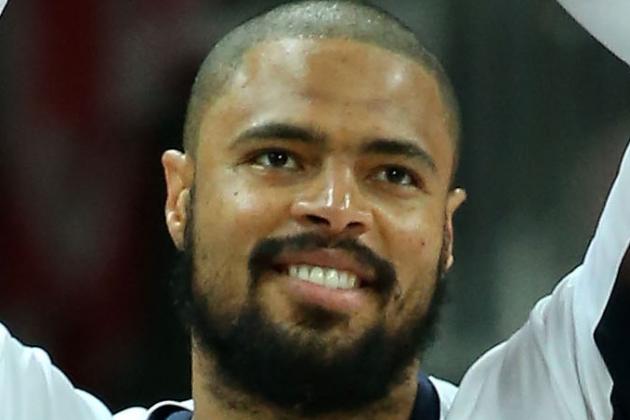 Christian Petersen/Getty Images

Chandler is the starting center for the U.S. in London. He would also be the center for South Los Angeles.
The New York Knicks center is another Dominguez High product.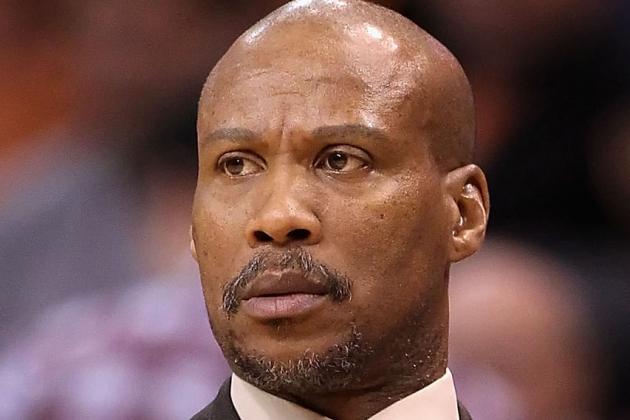 Christian Petersen/Getty Images

No team would be complete without a coach. South Los Angeles has several candidates for this job.
Minnesota Timberwolves coach Rick Adelman is a graduate of now defunct Pius X of Downey.
Former Sacramento Kings and Phoenix Suns coach Paul Westphal grew up in Redondo Beach and attended now defunct Aviation High.
Bill Laimbeer, who won three WNBA titles as a coach, is a graduate of Palos Verdes High.
But Cleveland Cavaliers coach Byron Scott would get the job to coach this team.
He graduated from Morningside High in Inglewood.