Power Ranking the Best Young Personalities to Lead Next Generation of NBA Stars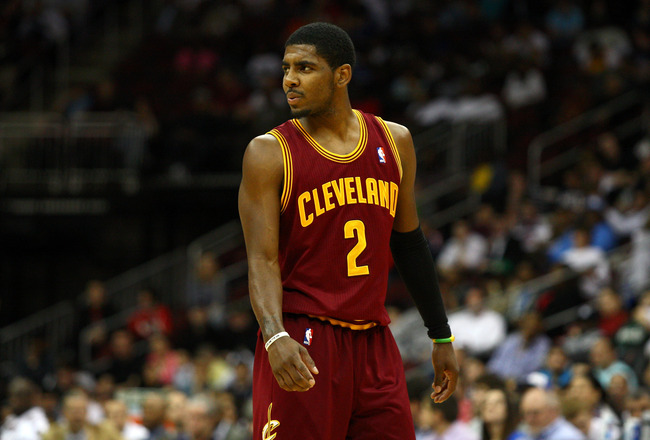 Chris Chambers/Getty Images
NBA stars can be either loved or hated, and a solid personality helps push the former ahead of the latter.
Every year, new stars develop while others flare out and move below the tier of stardom.
For the purposes of this article, I'm defining the next generation of NBA stars as players who are 24-years-old or younger and will be in the NBA for quite a few more years. Even if a player is already a star, they're considered in the "next generation" here if they meet the age requirement.
So, will Kyrie Irving take the No. 1 spot, or will someone beat him out in this power ranking of the best young personalities to lead the next generation?
10. James Harden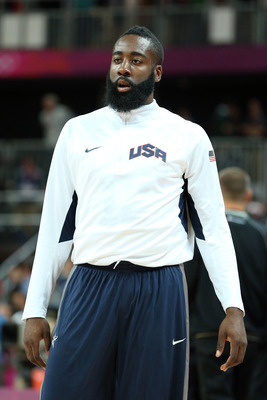 Christian Petersen/Getty Images
James Harden gets so many personality points just for having the NBA's best beard and pairing it with a mohawk.
Seriously, the look is just awesome, and he pulls it off so well.
Everything I wrote is incorrect now that I think about it, so let me rephrase.
The NBA's best beard gets so many personality points for growing on James Harden's face and rising through his skull to form a mohawk.
Seriously, the look is just awesome and the beard pulls of Harden perfectly.
The only reason that Harden can't rise any higher than No. 10 in these rankings is his style of play. He flops a bit too often for everyone to like him.
9. Kemba Walker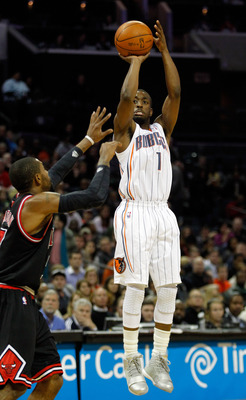 Streeter Lecka/Getty Images
Kemba Walker hasn't become a star yet, but he's going to get there soon enough. He's too much of a hard worker and has too much talent to fail at this level, even if his rookie season was a struggle and he's now competing for playing time with Ramon Sessions.
Except for the looks of concentration when he's shooting the ball or performing some other task on the basketball court, a smile is always the expression of choice on Kemba's face.
He's a fun-loving guy who always appears as happy as can be with his ear-to-ear grin.
Between his diminutive stature, his expressions and his genuine love for the game, it's tough to root against the point guard from Connecticut.
8. Michael Kidd-Gilchrist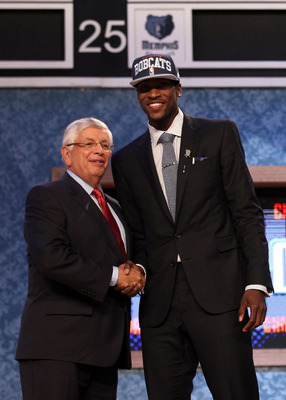 Elsa/Getty Images
Michael Kidd-Gilchrist is another winner. That's just the only word that can describe the forward who took home an NCAA championship in his only season at Kentucky.
A relentlessly hard-worker, MKG is one of the rare players who doesn't cave in to the glitz and glamour of scoring, but instead prefers to make his mark by doing the little things well.
If his team needs someone to rebound, Kidd-Gilchrist is going to rebound. If his team needs someone to pass the ball, Kidd-Gilchrist is going to pass the ball. If his team needs someone to play defense, Kidd-Gilchrist is going to play defense.
A down-to-earth guy who seems genuinely happy to be playing the game, MKG will join Kemba Walker as a very likable personality on the Charlotte Bobcats.
7. Thomas Robinson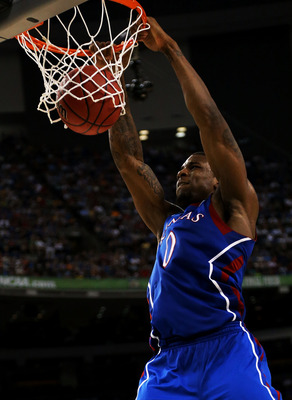 Ronald Martinez/Getty Images
Thomas Robinson's humble nature and backstory make him into more than just a basketball player. He's going to be a role model and inspiration to many as his career in the NBA progresses.
The former Kansas Jayhawk grew up without a fatherly presence in his life, then lost his mother and both grandparents in the span of a month during his sophomore season in Lawrence. He was left to care for his sister, Jayla, and started using her as inspiration.
When tears flowed from his eyes during the 2012 NBA Draft, he won us over.
Now, he'll continue to do so with his inspired play.
6. Stephen Curry
Ezra Shaw/Getty Images
Stephen Curry sometimes seems like he's too nice to be a professional athlete.
The Golden State Warriors point guard—when healthy—plays basketball with creativity and passion beyond his years. He's a lot of fun to watch whenever the ball is in his hands.
Curry is always gracious in interviews and is one of the most humble players in the league, always willing to give credit to those who deserve it.
The fame that Curry gained after his ridiculous run through March Madness with the Davidson Wildcats didn't change him one bit.
5. Anthony Davis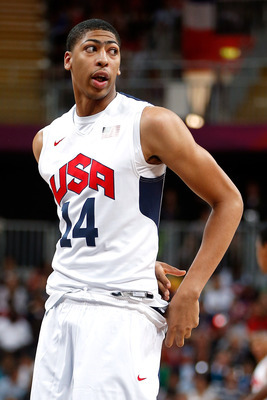 Jamie Squire/Getty Images
When you watch Anthony Davis, you get the feeling that blocking shots and dunking the ball just hasn't gotten old for him yet.
He still doesn't seem to have gotten over the fact that he was once just a guard, and his growth spurt has allowed him to do so many intriguing things on the basketball court.
Davis loves swatting shot after shot away. He loves completing alley-oops.
More than anything else, he just seems to enjoy playing the game.
Plus there's a certain unibrow that you may have heard of.
4. John Wall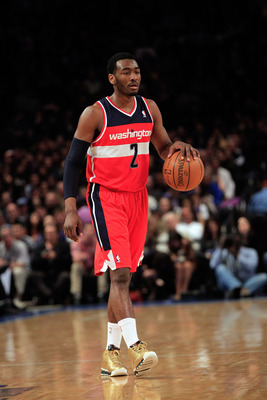 Chris Trotman/Getty Images
Here, I'd like to turn to my good friend Bart Rich, who helped me write a debate about the coolest players in the history of each NBA franchise:
Even at such a young age, and after one electrifying year in the league, he embodies so much of that swagger and confidence we've both mentioned as a defining characteristic of cool.

For instance, he Dougied his way into the NBA during the intros of his very first game. That's so awesome.

He's even inspired a dance from others. Now, we can all do the John Wall.

When you take into consideration that he's also a No.1 overall pick for the Washington Wizards with blinding speed, unlimited potential and the shenanigans offered by sharing a locker room with JaVale "Pierre" McGee and Andray Blatche, John Wall has nowhere to go but up.

As far as being cool goes, he's got that taken care of.
John Wall now has two years under his belt and he still has a ways to go before he can be called a true star, but he's still taking care of the coolness.
3. Derrick Rose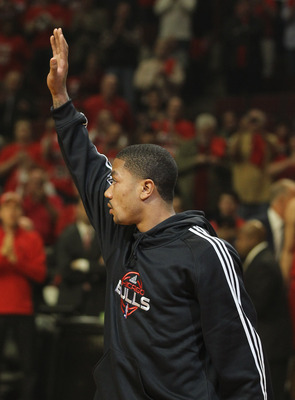 Jonathan Daniel/Getty Images
Derrick Rose has already won an MVP award, but he's still one of the most humble superstars in the NBA.
Quiet and soft-spoken in interviews, Rose is anything but on the basketball court. There, he's a whirling dervish of basketball talent, capable of getting into the lane at will.
Rose isn't a player who demands attention, even if his play and numbers prove that he deserves as much as he gets.
He's a welcome break from the cocky, bordering-on-arrogant players that so often find themselves in The Association.
2. Kyrie Irving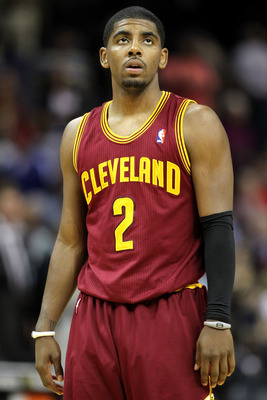 Andy Lyons/Getty Images
Kyrie Irving didn't let his rookie-season success get to his head and remained the fun-loving kid he was at Duke and before.
The point guard for the Cleveland Cavaliers is on the fast-track towards stardom, and even though he knows that, he still keeps his humility about him.
That said, Irving knows how to have fun.
Challenging Kobe Bryant to a one-on-one match for $50,000 solidified his place in these rankings.
1. Kevin Durant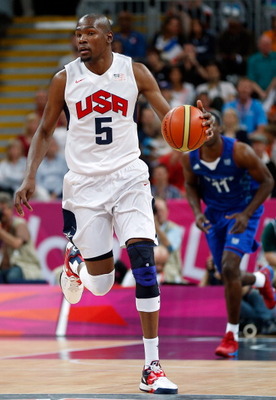 Jamie Squire/Getty Images
Kevin Durant is basically the perfect superstar.
He's an insanely good basketball player, incredibly fun to watch, ridiculously humble and still more than capable of having a good time.
Durant is becoming more and more of a star as his career progresses. He's a mainstay in commercials now and even has his own movie coming out soon.
Just watch this trailer for the movie and then try to tell me he doesn't belong at No. 1.
Keep Reading