Is the 2012 USA Olympics Basketball Team Better Offensively or Defensively?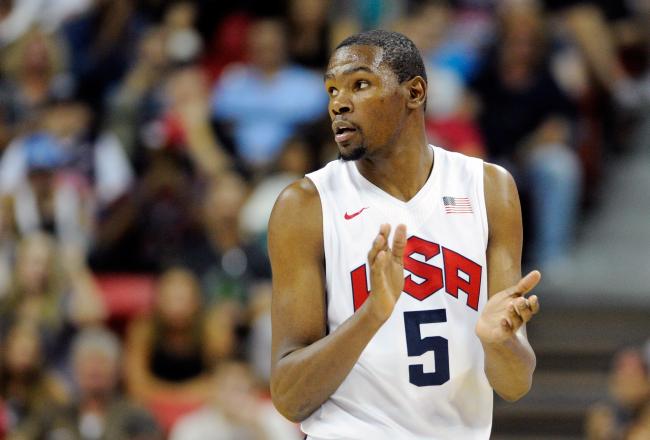 David Becker/Getty Images
After a 113-59 shellacking of Al Horford and the rest of the Dominican Republic national squad, it's pretty clear that this USA Olympics basketball team is pretty decent.
With as many stars as they have on the roster, they better be. LeBron James, Kevin Durant, Kobe Bryant, Chris Paul, Carmelo Anthony, Kevin Love, Russell Westbrook and Deron Williams are all either unquestionably or arguably among the top 10 players in the world right now.
However, the question remains: Is the 2012 USA Olympics basketball team better offensively or defensively?
There's a tremendous amount of talent on both ends of the court.
Some players are unstoppable offensive machines, primarily Durant, LeBron, Melo and Westbrook. Others are immovable forces on defense, including James once more, Tyson Chandler and Andre Iguodala.
Despite the recent switch from offense to defense provided by the Blake Griffin injury and the subsequent Anthony Davis replacement, this team is still better at the offensive end of the court.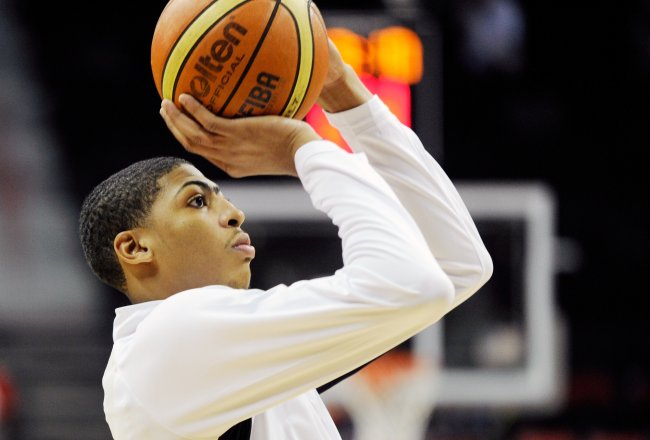 David Becker/Getty Images
Notice that I didn't say "more talented" but rather "better." Defensive specialists like Davis, Chandler and Iggy ensure that there's just as much talent on defense, but that less-glamorous end of the court requires more cohesion than offense.
There are so many players on Team USA that can create their own shot at will.
LeBron can bull-rush his way to the rim. Westbrook can use his athleticism. Melo and Durant were born to score. Kobe is an elite one-on-one player and can drill tons of difficult shots. So on and so forth.
Is Team USA better at offense or defense?
Although the United States has one of the best defenders in the world at every position—CP3 at point guard, Kobe at shooting guard, LeBron at small forward, Davis at power forward and Chandler at center—there isn't the necessary experience of playing together.
Additionally, this is a small team, which limits the defensive ability against bigger opponents. Chandler is the only true center, after all.
The Americans are by no means going to struggle on defense; they just won't excel quite as much as they will on offense.
This article is
What is the duplicate article?
Why is this article offensive?
Where is this article plagiarized from?
Why is this article poorly edited?