NBA Free Agency 2012: 6 Big Men Who Will Get More Money Than They Should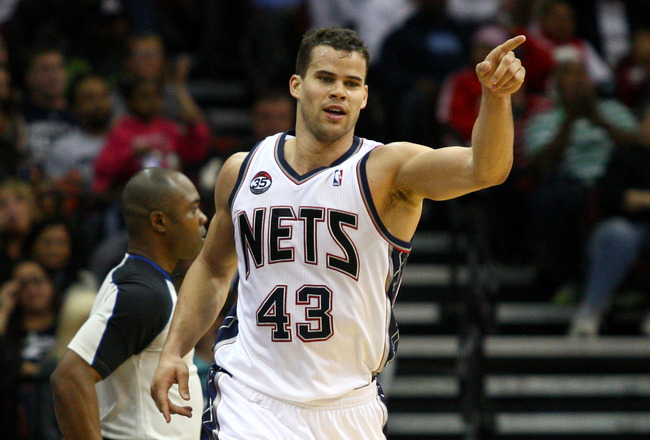 Chris Chambers/Getty Images
Big men tend to receive loaded contracts in the NBA and it leaves many of us dumbfounded. We're left to question whether certain power forwards and centers are worth the excessive dough.
It's true that quality big men can be hard to find, but it's also true that many big men are overpaid and land contracts that end up being debated in the not so distant future.
Here are six free-agent big men who will almost surely garner more money than they should this offseason.
JaVale McGee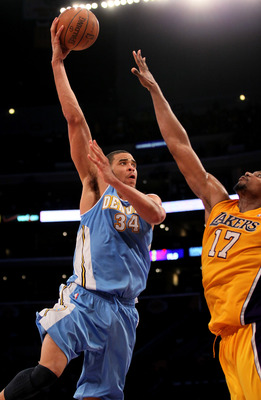 Stephen Dunn/Getty Images
JaVale McGee is a restricted free agent, but don't be surprised if he lands with a new team because Denver is unwilling to match the large offer McGee nets.
McGee's size and athleticism are unparalleled. He's become one of the elite shot-blockers in the game and he's just 24 years old. Therefore, is he worth a hefty contract?
He's definitely worth something, but there are concerns with McGee. He's undisciplined and while his blocks are impressive, he tries to block everything. He's not exactly the most prudent player on the floor.
He's a center that should be paid a quality salary, but don't be shocked if he receives a salary comparable to Joakim Noah, a player who's far more mature and developed.
Kris Humphries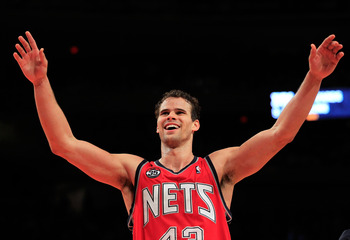 Chris Trotman/Getty Images
Kris Humphries definitely has a place in this league, but his numbers are a bit inflated since he's been receiving significant playing time for the lowly Nets.
He's a player who can make a difference, even for a contending team, but he's not worth money that makes him sound like an All-Star.
He'll likely garner a multi-year deal where he'll receive close to $10 million a season. It's undeniably questionable if Humphries is worth that sort of dough.
Spencer Hawes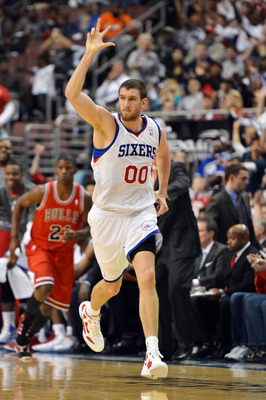 Drew Hallowell/Getty Images
Spencer Hawes is just 24 years old and had a quality season last year with Philly. He even shined in a couple playoff performances, which will certainly help him land a long-term deal this summer.
But Hawes is an average to slightly above average big man. It's debatable if he should receive close to $10 million a year. But since a guy like DeAndre Jordan is making over $10 million a year, it's very likely Hawes will notch something eye-opening as well.
Omer Asik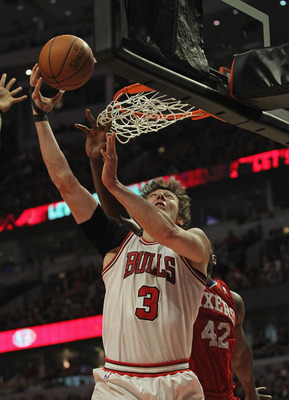 Jonathan Daniel/Getty Images
Omer Asik has become one of the game's most formidable post defenders. His length and ability to protect the basket are among the NBA's best.
The problem? Asik's offensive skills are highly limited and he likely will never develop on the offensive end. He struggles to catch the ball and has yet to develop a mid-range jumper.
Yet his defensive prowess is coveted and the Houston Rockets have already made this clear, offering "the Turkish Hammer" a three-year, $25.1 million deal. This deal isn't outlandish, but should the Rockets be willing to commit this much cash to a center who will likely never provide much offensively?
Brandon Bass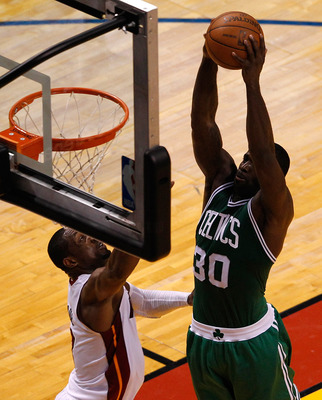 J. Meric/Getty Images
Brandon Bass had moments during the NBA playoffs where he shined, and this will likely lead to a pay day for the 27-year-old.
Bass has a solid mid-range jumper, something that greatly helped the Boston Celtics this past season. But his game is rather limited besides that. He hasn't shown consistent moves with his back to the basket.
Despite his somewhat limited game, he will most likely notch a deal that pays him around $7 million or $8 million a season. If he can develop in other areas, then he's worth it. If not, suitors may be wise to save their money for someone else.
Roy Hibbert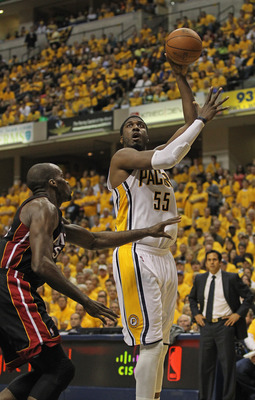 Jonathan Daniel/Getty Images
Roy Hibbert was the biggest stretch to put on this list, because he was an All-Star last season, is 7'2'' and is just 25.
He's deserving of a payday this offseason, but is he really worth the maximum deal the Blazers just offered him?
Hibbert possesses great skills on both ends of the floor, but it's not like he's the next Patrick Ewing.
Keep Reading