Undrafted NBA Free Agents 2012: Best Pure Shooters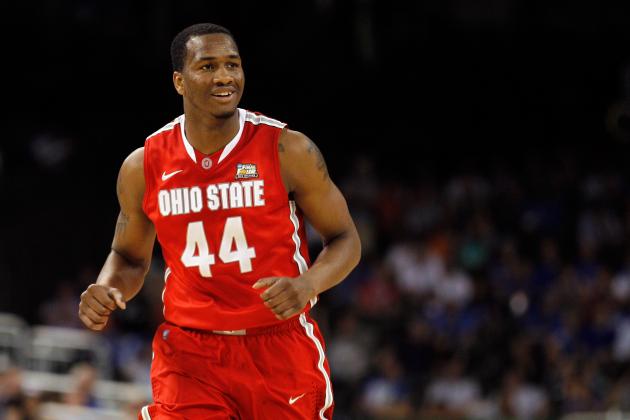 Chris Graythen/Getty Images

Thursday's 2012 NBA draft featured one of the deepest draft classes in recent years, and left a ton of unsigned rookies who teams should immediately consider signing.
One of the bigger surprises about this year's potential rookies is the number of efficient shooters who were left undrafted. As we got later and later into the second round, teams began picking more and more foreign players, and a good number of sharpshooters were left without a team, hoping they can make their mark in the summer league.
Let's check out the five best shooters amongst the undrafted rookies.
Begin Slideshow

»
Gregory Shamus/Getty Images

Machado easily possesses the most talent of the undrafted rookies. He's a dominant floor general who led the NCAA in assists last year and backs that up with a silky smooth jump shot.
He shot 49.5 percent from the field and 40.4 percent from three, impressing with his ability to score just about anywhere. But for being such an offensive weapon, he shot just 9.5 shots a game…mainly because he was busy averaging 9.9 assists per game!
Machado averaged more assists than he did shots, and when he did shoot, he hit almost 50 percent! Come on NBA, someone pick him up.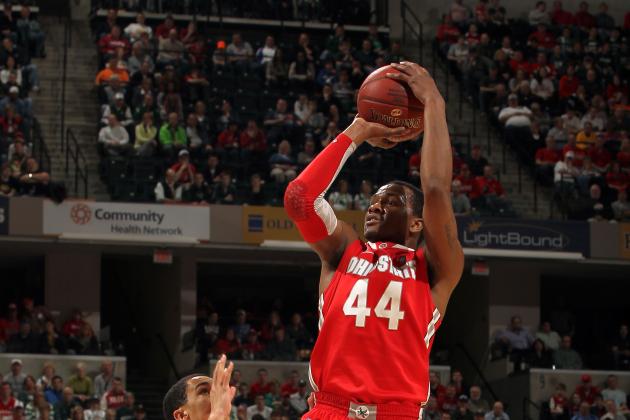 Jonathan Daniel/Getty Images

Buford's senior season was his worst at Ohio State, producing the worst field-goal and three-point percentages of his career. Still, if you're looking for a confident shooter, Buford is the best of the undrafted rookies.
He shot just 41.9 percent last year and 35.8 percent from downtown, but he was often playing out of position. His junior season was significantly better, when he shot 46.2 percent from the field and 44.2 percent from three-point land.
He'll never be a real offensive option, but as a shooter, Buford could easily make his mark.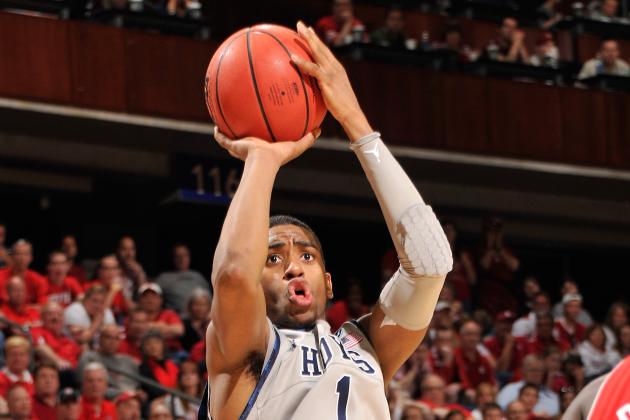 Jamie Sabau/Getty Images

Thompson can play either forward position (if he adds some weight) and he could carve himself a nice niche in the NBA. In his first season, he was nothing but a range shooter, but as he matured at Georgetown he began to improve on all areas of the court.
He averaged 12.8 points last year for the Hoyas, shooting 46.4 percent from the field and 43.0 percent from beyond he three-point arc. He didn't take a ton of threes (just 1.8 a game last season) but if he sticks in the NBA it'll be as a stretch forward who hangs out near the three-point line.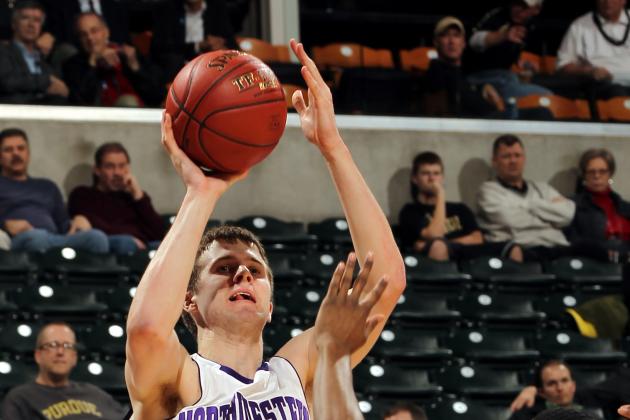 Jonathan Daniel/Getty Images

Shurna stands 6'10" and plays with a ton of energy but he lacks the body or athleticism of an NBA big man. He's just 212 pounds and he'd need to add some weight there, even if he's just a jump-shooting role player.
He shot 46.3 percent from the field last year and 44.0 percent from downtown, sinking 2.9 threes a contest. I expect Shurna to impress in summer league as a surprise offensive threat, although unless he adds significant weight and works out defensively he won't stick in the league.
Andy Lyons/Getty Images

Rosen was money for the Quakers last year, scoring 18.2 points a game on 45.3 percent shooting and 39.9 percent from downtown. He hit an average of 2.3 threes a contest.
He's also an efficient point guard, with 5.2 assists per game, but he lacks NBA-level athleticism or quickness. Still, some team will snatch him up for summer league to try out as a long-baller.