NBA Draft 2012: Exposing 3 over-Hyped Lottery Prospects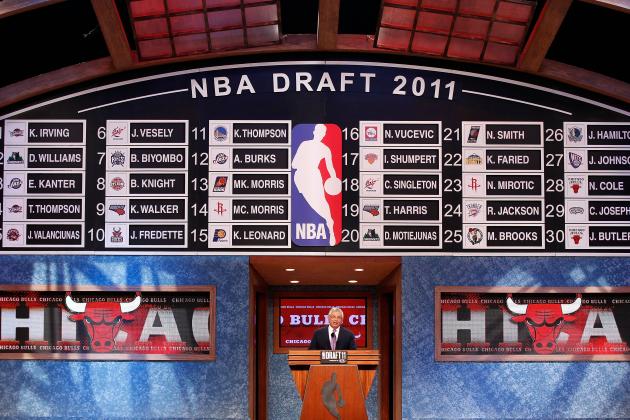 Mike Stobe/Getty Images

Every year, teams make mistakes in the NBA draft. It's inevitable.
Some are bigger than others, but regardless, teams are constantly messing up when it comes to picks. Some draft for positional need over talent (Marvin Williams), while others put too much stock into college production (Adam Morrison). And some, well, some just miss the boat completely (Darko).
The draft produces busts, it's just a fact, and this year seems to be more complicated than others. I do have my doubts about the elite tier of prospects—Anthony Davis, Bradley Beal, Michael Kidd-Gilchrist, Harrison Barnes, Thomas Robinson and, arguably, Andre Drummond. But in the end, all of them are deserving of top picks, and all of them have star potential.
In the next tier, however, things get a little more complicated. There is much more debate as to who comes next, and the merit of the remaining players is constantly in question. While some of them will undoubtedly end up as accomplished players, there are others who won't make it quite so far.
There are three lottery-caliber players in particular who are over-hyped heading into tomorrow's draft and are sure to disappoint whichever team decides to select them.
Begin Slideshow

»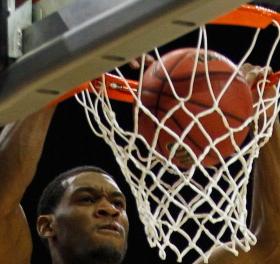 Streeter Lecka/Getty Images

I know that this is cliche, and I know that Jones' lottery status is in question, but most would agree that his athleticism and skill set should make him a lottery pick, maybe even higher. Jones continues to drop on draft boards, and it remains to be seen where he'll ultimately end up on draft day.
Despite his obvious talent, Jones does not deserve to be taken in the top half of the draft, and maybe not in the top 20.
The problem is, Jones has never taken it upon himself to dominate the game. He has never applied himself in a way that utilizes his potential, and for that reason he will never be a star. He is too content to force the ball into the hands of his teammates and settle for shots outside the paint when he does shoot.
Although he is 6'11", Jones hasn't been willing to really work hard down low, and he has even decided to present himself as a small forward leading up to the draft. He has all the tools in the world to be special kind of Stretch 4, but it doesn't appear as if he's willing to do it.
Although he could be valuable running the floor as a 3, he doesn't really do anything especially well. He's not quick for his position, he can't shoot particularly well, he can't handle the ball, and he isn't going to be able to guard NBA small forwards. At that point, teams have to ask themselves what they're really getting.
Because Jones won't play in the post, he doesn't have a position. And drafting a player without a position is risky, especially when that player is as passive as Jones
In the end, Jones simply doesn't have what it takes to be a star in the NBA, and it's hard to see him as a legitimate starter. It could happen, but it seems doubtful. In this case, potential is all it'll ever be.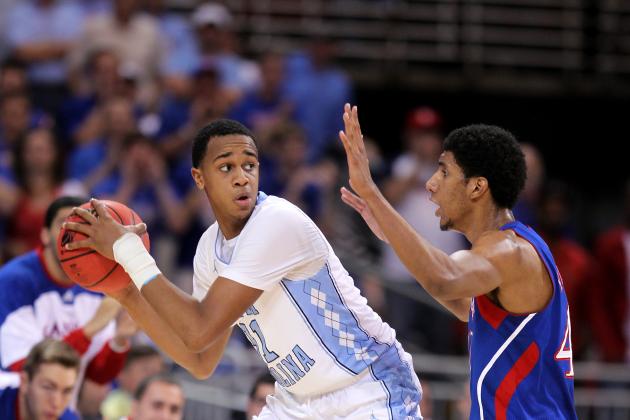 Andy Lyons/Getty Images

I didn't want to have to do this, but...
Hasheem Thabeet (Junior season): 32 min, 14 ppg, 11 rpg, 4.2 bpg, 64% FG, 63% FT
John Henson (Junior season): 29 min, 14 ppg, 10 rpg, 2.9 bpg, 50% FG, 51% FT
The similarities continue. Both struggle scoring in the low post, both are twigs, both are known as shot-blocking big men, and both came out after their junior year, making them relatively old in comparison to the rest of their class.
The one thing Henson does have over Thabeet is a decent mid-range jump shot, but Thabeet is much bigger. He's taller, has longer arms and had a more defined position coming out of college. Henson doesn't have the body to play power forward in the NBA.
John Henson is known as a shot-blocker. But he's not going to be big enough to defend the post in the NBA, and he's going to get pushed around down low. Beyond that, he's not athletic enough to make up for it, as evidenced by his poor showing at the pre-draft combine in Chicago.
It's hard to see how Henson's skills translate at the next level. His experience and length helped him dominate the college game, but everybody is bigger, stronger and faster in the NBA. If you're thin and can't jump, it's going to be a rough adjustment.
The fact that he spent three years at North Carolina and couldn't figure it out offensively is worrisome. He's ineffective in the post, and he's average from mid-range.
Some think he's a top-10 pick, and almost everyone agrees he's worth taking in the lottery. His value is in the second half of the first round, where teams aren't expecting to get a starting quality player.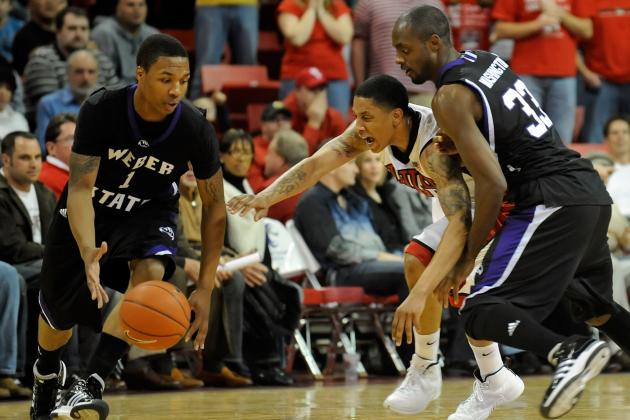 Ethan Miller/Getty Images

Going into the season, no one had ever really heard about Damian Lillard. He steadily climbed draft boards throughout the season and has exploded onto the scene as a consensus top-10 pick.
His ability to score extremely efficiently while still distributing the ball is impressive, and scouts are drooling over his work ethic and character. However, there are some serious red flags that everyone seems to ignore.
After four seasons at Weber State, Lillard will be 22 by the time next season starts. This doesn't mean he can't be good, but it certainly should be a factor when considering his draft stock.
In addition, Lillard missed what would have been almost his entire junior season season due to a broken foot. Whether this is a sign of things to come hasn't really been explored, and his injury history is unknown.
Another question mark regarding the talented guard is the level of competition he played against in college. The Big Sky conference isn't necessarily a prospect hub. And although Lillard absolutely dominated the competition, it's impossible to know for sure how he would have performed in a power conference.
He never played in the NCAA tournament and rarely played against worthy opponents. His transition to the NBA will likely be rockier than most simply because of the leap he has to make from college competition to the pros.
At this point, Lillard is regarded as a unanimous top-10 pick. In fact, most believe he'll be selected in the top seven. However, I'm not convinced he can't run the point in the NBA.
Scouts have fallen too hard for his work ethic and inflated college production, and the red flags aren't being taken seriously enough. His range should be late lottery to mid-first round. There is no doubt he has potential to be a good NBA player, but Lillard hasn't done enough to deserve his current position.