NBA Draft 2012: 6 College Stars Destined to Be Ball Hogs in the NBA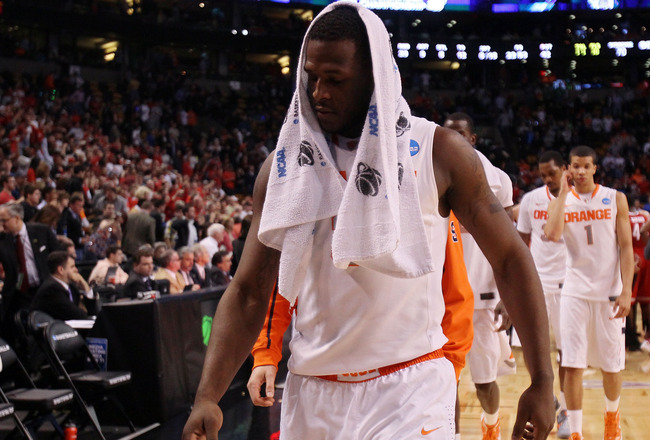 Elsa/Getty Images
It's not exactly a herculean task for an NBA team to find a college prospect who has no qualms letting shots fly from anywhere on the court.
Inevitably, every draft comes pre-loaded with more than a handful of college stars who are a little selfish with the rock.
Some are big fish in small mid-major ponds who are relied upon heavily and comprise the lion's share of their team's offensive production. Some have developed their game in such a way that precludes them from even thinking about giving up the ball unless it's their last resort.
And let's face it; some players are just plain ball hogs.
Here are the six potential draftees most likely to fit the ball hog bill quite nicely.
Austin Rivers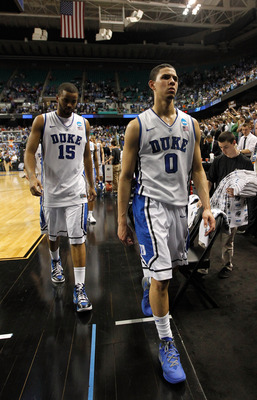 Streeter Lecka/Getty Images
Being a coach's son can be both a blessing and a curse.
Rivers is lucky enough to have an NBA pedigree, being the offspring of former player and current Boston Celtics coach Doc Rivers. On one hand, he gets an inside look at the inner workings of basketball and likely progresses much faster than your average player.
On the other hand, being that good that early can easily lead to some bad ball-hogging habits.
Rivers can be a dynamic offensive player at the next level, there's no doubt about that. But he'll also potentially flounder in a system that doesn't give him enough touches.
Rivers' unwillingness to give up the ball at Duke caused him to have a higher turnover rate (2.3/game) than assist rate (2.1/game), a stat that just won't fly in the NBA.
Rivers should develop into a Jason Terry or OJ Mayo-type offensive bench spark and will certainly be a useful asset to whoever drafts him—just don't expect the ball back if you pass it to him.
Dion Waiters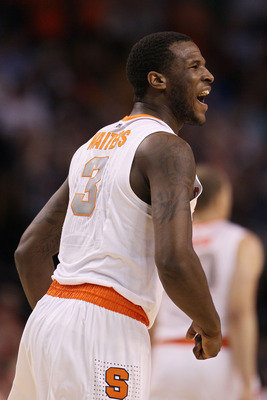 Elsa/Getty Images
Waiters doesn't have quite the ball-stopping reputation that Rivers does, but his style combined with his skill set may see Waiters take more than his fair share of shots in the NBA.
Waiters is a great shooter with NBA range, and could be prone to keep tossing up shots if his first few are lucky enough to go in. He may also become over reliant on his impressive athleticism and try to do too much himself instead of getting teammates involved.
The team that selects Waiters may also want him to play significant time at point guard. As facilitating is not one of Waiters' strong points, he could again become too reliant on creating offense himself if the offensive set doesn't yield any points for a few trips down the floor.
Terrence Ross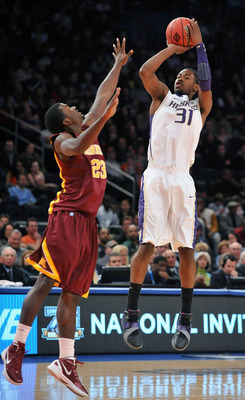 Jason Szenes/Getty Images
My bold prediction on Ross is that he will have both a fascinating and frustrating NBA career. Ross will have an equal amount of hero moments and boneheaded plays that will have fans of his NBA team conversely loving him and being exasperated by him.
What do I base this on? Ross's irrational confidence, of course.
It doesn't matter if it's a preseason game that is in the first minute or if it's a critical playoff game with 5 seconds left and Ross's team down by one.
Give Ross the ball, and he will confidently send the ball aloft.
Ross's confidence in himself will both serve him well but will also at times cause him to hoist up shots with reckless abandon.
Damian Lillard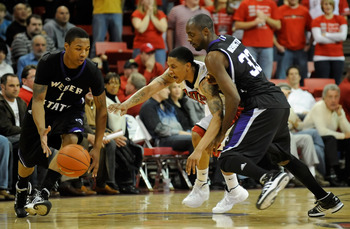 Ethan Miller/Getty Images
I love Damian Lillard.
I think he's going to prove a lot of critics wrong and be a sensational NBA player.
With that being said, Lillard will certainly have some ball-hogging tendencies to overcome when he first comes into the NBA.
Lillard was all but his team's entire offense at Weber State, and it worked just fine. Lillard routinely carved up opponents on his way to becoming the leading scorer in the country. Lillard will likely rely on himself too much, at least at first.
He'll soon find that lighting up defenders from the Big Sky Conference was much easier than getting past bona fide NBA defenders.
Marquis Teague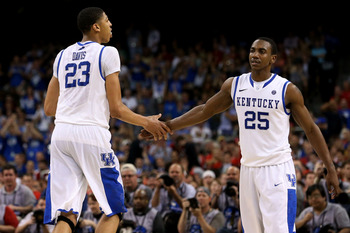 Ronald Martinez/Getty Images
When your comparison on nbadraft.net is to Steve Francis, it's fair to say you may have some issues sharing the rock.
Marquis Teague is a talented player who comes from a phenomenal college program, and who also has strong NBA blood—Marquis' brother Jeff plays for the Atlanta Hawks. Teague is an explosive player who can be a prolific scorer from the point guard position.
Like Francis, though, Teague is not your typical distributing point guard, and will probably try to shoulder too much of the offensive load too often. Teague will likely be a solid contributor on a good team if he goes when he's projected to (mid to late first round), but he will have some selfish tendencies.
Perry Jones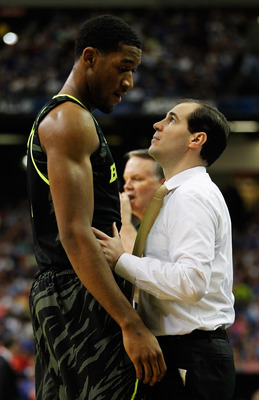 Streeter Lecka/Getty Images
It's not a reputation for being a black hole that has Jones on this list; it's his attitude.
Jones's demeanor and maturity are certainly two mammoth factors that have caused his precipitous drop down NBA draft boards across the Internet. Once thought to be a lock to go in the lottery, Jones has now slipped down to a late first-round pick.
Jones has amazing—some would even say unparalleled—athletic ability. It's not out of the question for Jones to rely solely on his athleticism and shot creation skills to score the ball instead of getting his teammates involved.
His alleged immaturity also makes it reasonable for NBA coaches and GMs to worry about Jones all but ignoring the called play and just improvise using his freakish athleticism.
Jones has arguably the highest ceiling and lowest floor of everyone in this draft. If he doesn't share the ball, he'll be more likely to be laying on the ground than reaching for the stars.
Keep Reading