NBA Draft 2012: The Best 7 Scorers Who Won't Be Lottery Picks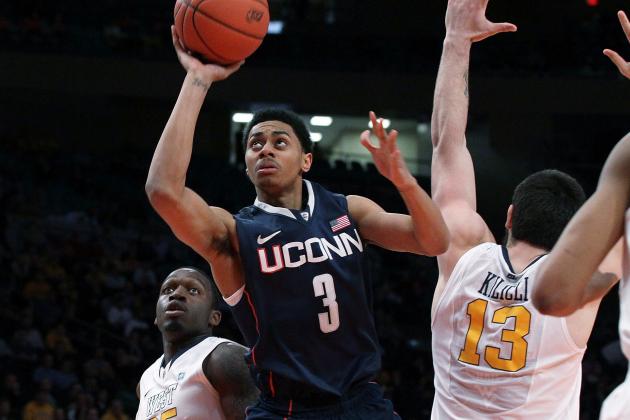 Jim McIsaac/Getty Images

Just months ago, these exact same players were chasing the most coveted trophy in NCAA men's basketball, and now players like Austin Rivers and Dion Waiters are receiving promises from teams with lottery picks that their future is secured.
The 2012 NBA draft will be full of "I told you so's," however what always makes draft night is the fall of some of the best players available, including some raw scorers.
This year's draft is filled with talented big men, yet there are plenty of scorers who will fall out of the lottery and maybe even out of the first round.
Begin Slideshow

»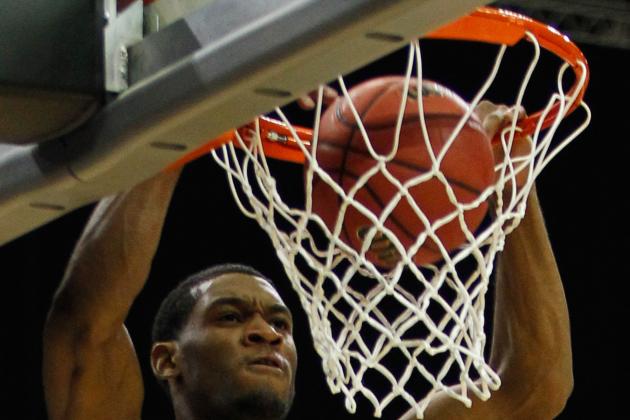 Streeter Lecka/Getty Images

2011-12 NCAA Men's Basketball Season Statline
13.5 PTS, 7.6 REBS, 1.3 AST
The battle over whether or not Perry Jones would be a lottery pick in the 2012 NBA draft should have been settled after his stock was repeatedly question based on his inconsistencies. Jones is still a very enticing draft pick, but his motor has been under fire as well as his lack of motivation, and easy mood shifts on the court are too heavily questioned to make him a lottery pick.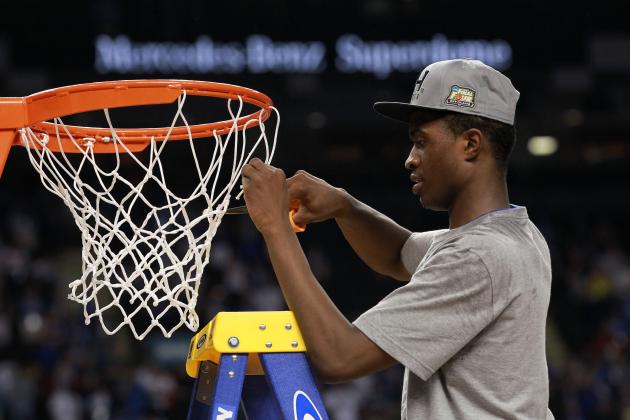 Ronald Martinez/Getty Images

2011-12 NCAA Men's Basketball Season Statline
13.7 PTS, 2.7 REBS, 1.5 AST
The value of the bench player is exhibited night in and night out in the league, and Doron Lamb embodies that importance. Lamb was moved to the bench by John Calipari in order to send a message that the guard needed to play more consistently.
In the 2012 NCAA Men's championship game against Thomas Robinson and the Kansas Jayhawks, Lamb scored 22 points, hitting on 3-of-6 three-point attempts. Doron Lamb's lack of starter potential is what bumps him out of the top 14 picks of the draft.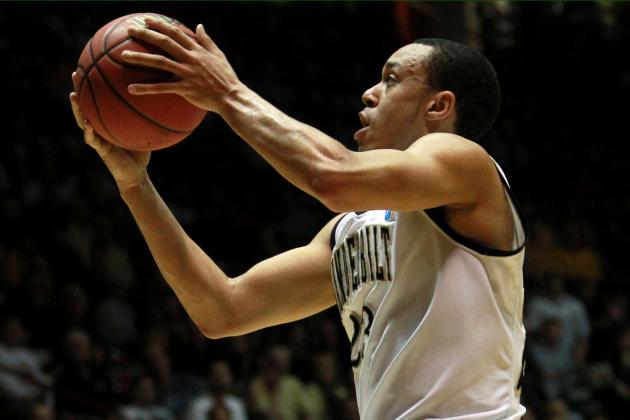 Ronald Martinez/Getty Images

2011-12 NCAA Men's Basketball Season Statline
19.9 PTS, 2.9 REBS, 1.2 AST
John Jenkins' consistency makes him such a nice pickup for any team in the draft, as his numbers beyond the arc (43.9%) and from the free-throw line (83.7%) impress the most.
As consistent a scorer as Jenkins is, he is not so amazing that a franchise will ignore his average ball-handling skills, his lack of defense and the fact that he is not that athletic. Jenkins will be an immediate contributor to any team that drafts him in the first round, but he is not good enough to bump any player out of the top 14 picks.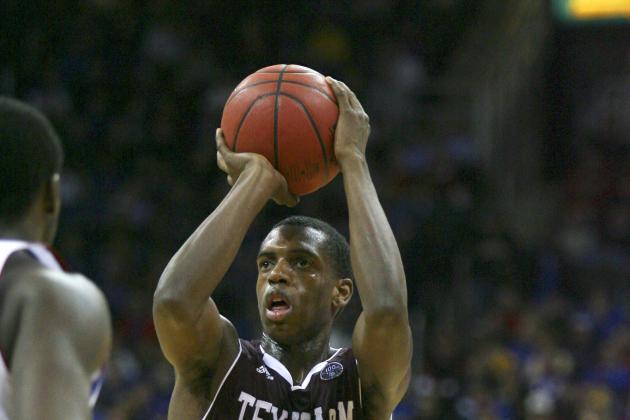 Ed Zurga/Getty Images

2011-12 NCAA Men's Basketball Season Statline
13.2 PTS, 5.0 REBS, 2.3 AST
Khris Middleton's knee injury was his worst enemy coming into this year's NBA draft. Had it not been for lingering questions about his endurance due to the injury, Middleton could have gone ahead of a few of the small forwards projected to be taken before him.
Middleton has a soft stroke and knocked on NBA range more times than not during his college career. What makes Middleton such a good prospect as a scorer is that he does not force the shot if it's not there.
Of course rookies are going to make mistakes, but count on him to operate unselfishly on the court.
Jamie Squire/Getty Images

2011-12 NCAA Men's Basketball Season Statline
16.2 PTS, 10.6 REBS, 3.8 AST
Draymond Green is not going to be the basketball player you see compiling highlights night in and night out. However, his body of work when the game is over shows how valuable he can be to an NBA franchise.
Green is not incredible at anything, but he fairs well in almost every evaluated category in basketball. This will contribute to why he will fall out of the lottery and possibly the second round of the 2012 NBA draft.
Green is not a specialty player, as he can lend a hand everywhere on the floor and can even stretch defenses with three-ball range. Without being able to focus on a central fraction of his game, his stock falls.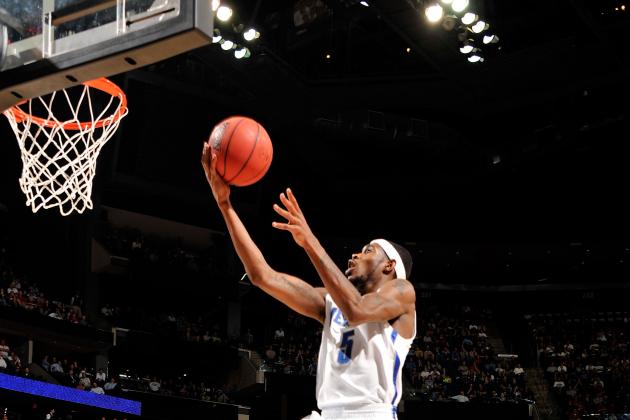 Jamie Sabau/Getty Images

2011-12 NCAA Men's Basketball Season Statline
18.0 PTS, 8.0 REBS, 2.9 AST
Will Barton is ridiculously unpredictable when it comes to his offense. His body control while suspended in the air and his immense development over such a short time period, is what should have Barton drafted early in the second round.
Where Barton needs to improve is his decision-making in physical matchups and his tendency to settle for the outside shot too often. His lack of body size and strength is also a huge question going into the draft and will keep him out of the first round.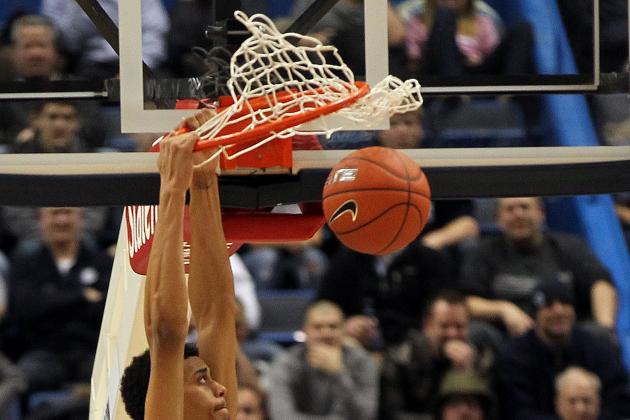 Jim Rogash/Getty Images

2011-12 NCAA Men's Basketball Season Statline
17.7 PTS, 4.9 REBS, 1.7 AST
Jeremy Lamb is too laid back—or at least that's the general consensus circling NBA scouts after a few face-to-faces with the former Connecticut baller. Although the questions surrounding Lamb's build are also what pushes him out of the top of the first round, his laid-back personality seems to be more of a turnoff than his size.
Lamb sometimes seems too nonchalant during games, specifically after missed shots, and does not get himself involved in all other avenues of the game when his shot is not falling. Lamb is a great scorer, but without the attitude to match, a lot of teams will pass on him.