Lakers Star Metta World Peace Will Feature in Lifetime Movie Extravaganza
June 8, 2012

Ronald Martinez/Getty Images
Somebody up there really likes me, because Metta World Peace is set to star in a Lifetime movie featuring Jennie Garth, and there is no way this isn't the best thing to ever happen to television.
William Keck of TV Guide reports the good news about World Peace finally being delivered to the small screen.
The movie will be inspired by a new novel by Nancy Grace, a legal commentator on CNN and former contestant on Dancing with the Stars.
It seems that Grace and Metta World Peace became good friends when both were featured on the hit ABC show. Grace would now like her chum MWP to feature in the movie adapted from the novel The Eleventh Victim.
As for specifics, the movie will not hit the Lifetime Movie Network until this fall—an even bigger reason we should have time machines, because I can hardly stand the wait.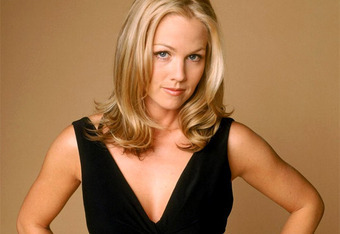 The movie will feature Jennie Garth, who I am not ashamed to say is a known quantity for yours truly. You see, 90210 reruns used to feature right after Saved by the Bell ones when I was in high school.
And really, what was I going to do, study?
Is she the new Meredith Baxter-Birney or Joanna Kerns for Lifetime? If so, I will need to pay closer attention to the station for women that far too often features women in horrible situations.
As for World Peace, he will be playing Garlan Fincher, "a Georgia detective who works very closely with Atlanta Assistant District Attorney Hailey Dean" (Garth's character), per TV Guide.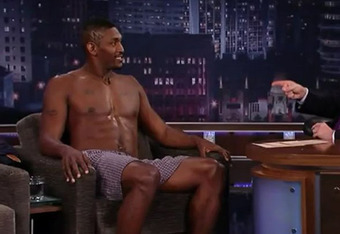 I assure you that the more proper description for World Peace is far more engaging. He will play Garlan Fincher, an NBA player attempting to act like a detective who will awkwardly deliver lines while he ogles Jennie Garth.
I'm not sure if we should plan to have an Emmy party now or go through the rigmarole of actually watching this movie.
I went to record the thing, but the DVR doesn't allow a look that deep into the future. Really, the only bad news here is that we have to wait for several months before movie magic hits us in the face like an errant elbow.
Boom.
Follow me on Twitter for thoughts so awesome they had to limit me to 140 characters.