Kevin Durant, Magic Johnson and More NBA Stars Pictured as Their Nicknames
May 31, 2012

Finally, we get an answer to what a Durantula looks like and how Hakeem Olajuwon would look as The Dream. 
SportsGrid reports on an artist who has re-envisioned some of the biggest names to ever pick up a basketball in ridiculous, albeit fitting, fashion. 
The pieces of art come from art director, designer and illustrator Jesse Hora, whose website you can find here. 
This was just the touch of whimsy I needed to take me into the weekend. 
Kevin Durant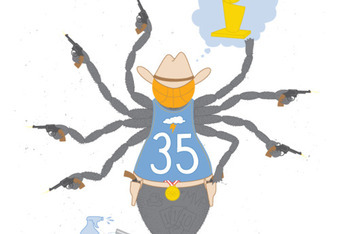 First up is Kevin Durant and his rooting, tooting Durantula. The sharp-shooting arachnid has just one thing on his mind, an NBA championship. 
Hakeem Olajuwon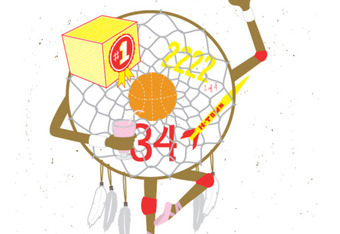 One of the greatest centers in the history of the game gets remade as a Dream Catcher. Worried about the ballet shoes? He was one of the most agile men to ever play, so you are welcome, Dream.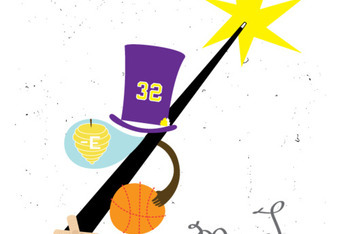 My personal favorite, and it has nothing to do with his success as a Lakers legend or as a Dodgers savior. OK, it does. 
Oliver Miller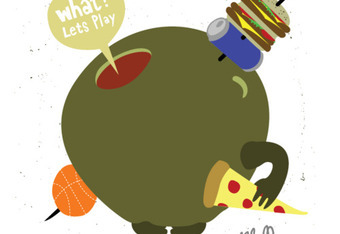 This really could have been any food as Oliver Miller is not known to ever pass on seconds of anything you are offering. 
You can see the rest here. 
I am interested to hear what you think is the best of the bunch. I am also dying to hear suggestions of players the could be made into cartoon form. 
My personal suggestions are JaVale McGee, Glen Rice and Chris Bosh (since he is pretty close to a cartoon already). 
Follow me on Twitter and have a funky good time.