Derek Jeter and 10 Sports Veterans Who Continue to Defy Father Time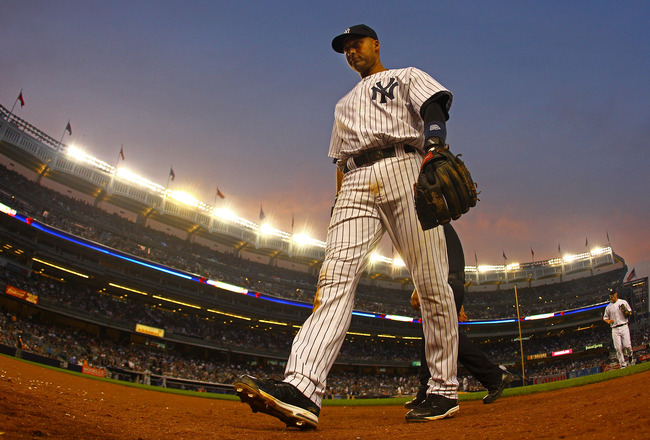 Al Bello/Getty Images
Every athlete has a ticking time bomb engraved in their hearts, but these athletes continue to defy father time.
How long can these athletes stay elite?
That's the the real question. Each team wants to get younger, but if their aging star is still elite, there's no getting rid of the player.
These athletes continue to defy father time and beat the critics' views.
No injured players are included.
Derek Jeter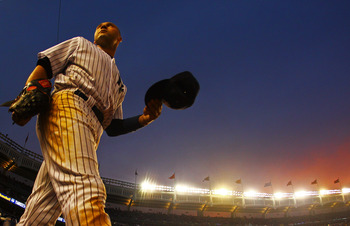 Al Bello/Getty Images
Derek Jeter has completely beat the critics with his phenomenal start to the 2012 season.
Jeter was thought to be done after his slow start in 2011. After dealing with injuries and the pressures of hitting his 3,000 hit, Jeter reminded us all how great he still is.
The captain leads the Yankees even as a 37-year-old veteran. Jeter is showing glimpses of brilliance in 2012 and don't expect him to slow down this year.
If it wasn't for Josh Hamilton, Jeter would be a serious AL MVP candidate and is defying father time.
2012 Stats: 43 games played, 64 hits, 5 home runs, 16 RBI, 25 runs, .348/.389/.484
Kobe Bryant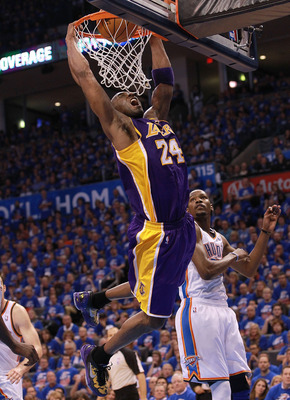 Ronald Martinez/Getty Images
Kobe Bryant put his team on his back this year, but in the end they couldn't help him win another ring.
Bryant is now a 33-year-old veteran who is still one of the NBA's best. Bryant was a legit MVP candidate and was the only Laker that decided to play against the Oklahoma City Thunder in the playoffs.
As a 16-year veteran, people may think Bryant is almost done in the NBA.
It doesn't look that way at all. Bryant's skill set and pure competitiveness are as elite as ever.
2011-12 Stats: 58 games played, 38.5 minutes per game, 27.9 points per game, 5.4 rebounds per game, 4.6 assists per game
Ray Lewis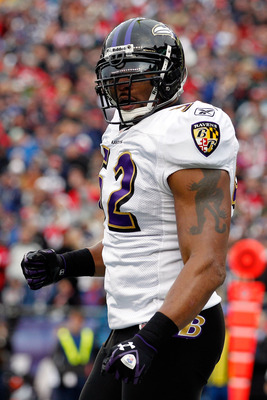 Rob Carr/Getty Images
Ray Lewis has been terrorizing offenses for 16 years now.
Lewis is no longer the sideline-to-sideline monster he one was, but still makes a huge impact. Lewis is the perfect image of intimidation in the NFL.
The Ravens have a future Hall of Famer manning their defense in 2012. Lewis still has superb instincts, awareness and attacks the opposition.
Though he's not the beast he once was, Lewis is still a tank in the Ravens defense as a 37-year-old NFL veteran.
2011 Stats: 12 games played, 95 tackles, 2 sacks, 1 interception
Anderson Silva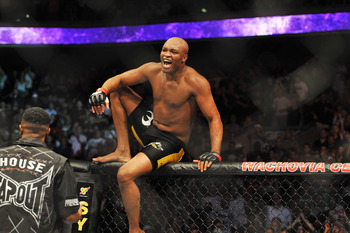 Jon Kopaloff/Getty Images
Anderson Silva is the current UFC Middleweight Champion and UFC's longest reigning champion.
Silva is 37 years old and is one of the most feared fighters in the world. Silva has a 31-4 record and is undefeated in the UFC.
Silva's next fight is July 7, at UFC 148 versus Chael Sonen. Sonnen is in for long night if Silva brings his almost unbeatable skill set.
As one of the greatest fighters of all time, Silva is defying the odds as a 37-year-old fighter.
Current Stats: 31-4 UFC Middleweight Champion
Floyd Mayweather Jr.
Al Bello/Getty Images
Floyd Mayweather Jr. has knocked out father time and buried him in the ground to stay champion at age 35.
Mayweather may be one of the cockiest athletes in all of sports and his confidence has brought him to an undefeated record. At 41-0, nobody has been able to stop Mayweather.
The world wants to see Mayweather fight boxing's next best thing: Manny Pacquiao. If Mayweather can take down Pacquiao, if they ever fight, Mayweather can top this list easily.
Mayweather is one of the greatest fighters of all time and just defeated Miguel Cotto for the WBA Light Middleweight title.
Current Stats: 41-0 Current Light Middleweight Champion
Martin Brodeur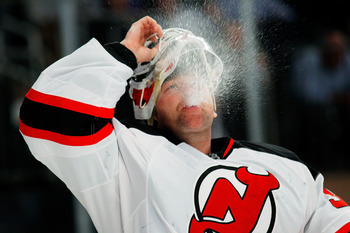 Bruce Bennett/Getty Images
Martin Brodeur may not be the goalie he once was, but on his best days, he still shows elite talent.
At the age of 40, Brodeur has the New Jersey Devils on the verge of reaching the NHL Finals. Brodeur has came up huge in the playoffs to get the Devils this far.
As an 18-year veteran, Brodeur has seen it all this year. The veteran will do anything to grab the Stanley Cup for the Devils in 2012.
Brodeur may not be the league's best of the best anymore, but age 40 he still has elite skills that defy father time.
2011-12 Regular Season Stats: 59 games played, 31-21, .908 save percentage
Jamie Moyer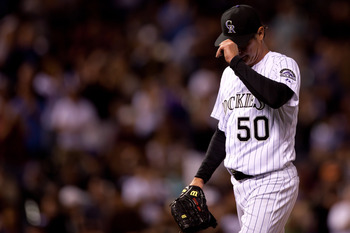 Justin Edmonds/Getty Images
Jamie Moyer has come out of retirement and is now a starting pitcher for the Colorado Rockies at the age of 49.
It's crazy to think that while wearing No. 50 on his jersey, Moyer is only a year younger than the number on his back.
Moyer pitches against many opposing players that weren't even born when he first entered the league. After having an itch to come back to the MLB, Moyer is finding success with the young guns.
As the perfect image of defying father time, Moyer is beating teams with a fastball that barely reaches 80 miles per hour.
2012 Stats: 9 games started, 2-4 record, 4.99 ERA
Steve Nash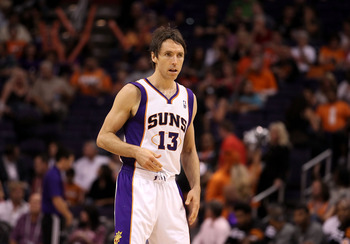 Christian Petersen/Getty Images
Steve Nash's art of being an NBA point guard is still pure genius.
The 38-year-old is still among the league's best. As a pure point guard, there's not much better than Nash in the NBA.
Though his scoring went down, Nash was second in assists per game in the NBA with 10.7 assists per game. Only Rajon Rondo was ahead of Nash for assists per game.
Nash may no longer win an MVP, but he is still an elite point guard and a pure wizard with the ball.
2011-12 Stats: 62 games played, 31.6 minutes per game, 12.5 points per game, 10.7 assists per game
Charles Woodson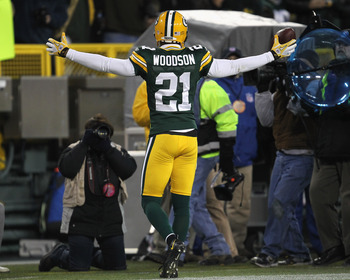 Jonathan Daniel/Getty Images
Charles Woodson has defied father time as a cornerback playing a grueling sport.
Woodson has excelled in the twilight of his career. In the past six seasons, Woodson has 37 of his 54 career interceptions.
As a cornerback who has to line up against elite athletes, it is very rare that Woodson is playing at such a high level. At 35 years old, Woodson is still feared by almost every quarterback in the NFL.
Woodson was the NFL's Defensive Player of the Year as a 33-year-old in 2009 and is dominating the NFL as a veteran.
2011 Stats: 15 games played, 7 interceptions, 63 tackles
Chipper Jones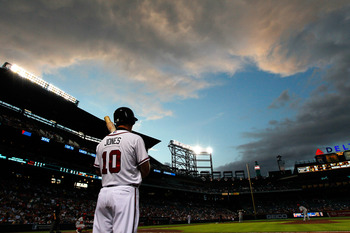 Kevin C. Cox/Getty Images
Chipper Jones announced that this will be his last season playing baseball and is certainly going out with a bang.
Jones is off to a great start as a 40-year-old third baseman. The switch-hitting machine has shown that he's still got plenty of magic left in his bat.
Only injuries have ever slowed down Jones and that's the only factor in the way of slowing down Jones in his last season in the MLB.
Jones is one of the great people in baseball and is defying father time in his last season of baseball.
2012 Stats: 29 games played, 5 home runs, 24 RBI, .307/.377/.485
Tom Brady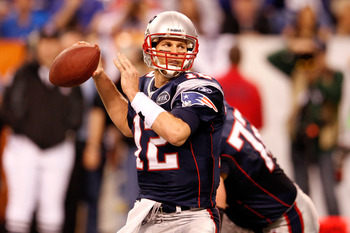 Rob Carr/Getty Images
Tom Brady ranks among the best quarterbacks in the NFL, despite hitting the last part of his career.
Brady will be 35 years old during the 2012 NFL season. Brady's pinpoint accuracy and winning ways make him the cover boy of NFL quarterbacks.
Though he is hitting the last stages of his career, there seems to be no slowing down Brady.
Brady is now hitting the final years of his career as an NFL quarterback, yet it's quite hard to find a better quarterback in the NFL.
2011 Stats:16 games played, 5,235 yards, 39 touchdowns, 12 interceptions, 65.6 completion percentage
Keep Reading