2012 NBA Draft: Standout Prospects with Greatest Risk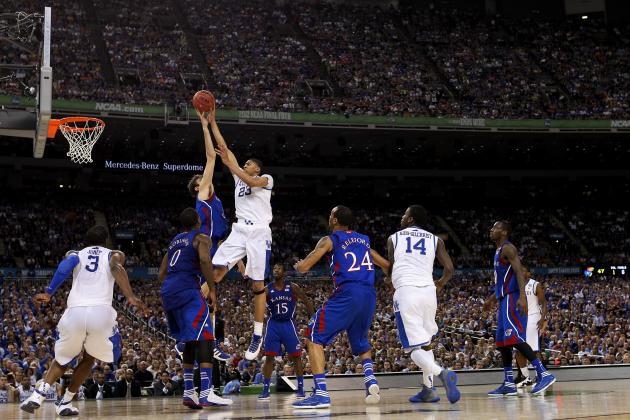 Ronald Martinez/Getty Images

With the 2012 NBA draft only a matter of weeks away, the future stars of the NBA are gearing up for the most intense period in their young careers.
The time before the draft is one of rampant speculation and constant analysis of almost every aspect of every prospect up for grabs this year.
2012 was at first touted to be one of, if not the deepest draft classes in history.
March Madness came along, however, and placed massive question marks over several of the first-round picks, many of whom seriously disappointed at the NCAA tournament.
Begin Slideshow

»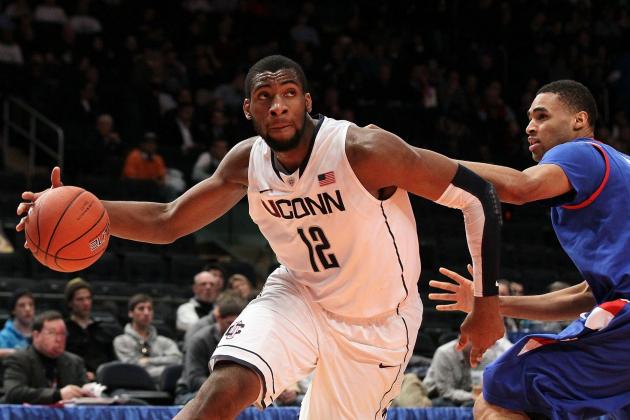 Jim McIsaac/Getty Images

Andre Drummond is projected to go very early in this year's draft.
But that could prove to be all wrong. Hasheem Thabeet levels of wrong.
Drummond has the frame to suggest he could come in and instantly battle away in the paint with the best of the NBA, but his numbers in college are far from reassuring.
Drummond averaged just 10.2 PPG and 7.7 RPG in his college career. Hardly the gaudy, dominating numbers of a center apparently capable of becoming one of the league's best.
Drummond never truly dominated games at the college level, which is a real worry, as big men generally average less than their college numbers due to them not being the biggest kid on the court in the NBA. Drummond's numbers are already pretty average before he's even made that jump.
And whether his final game in the NCAA tournament means much, he finished with two points and three rebounds as UConn was eliminated by Iowa State.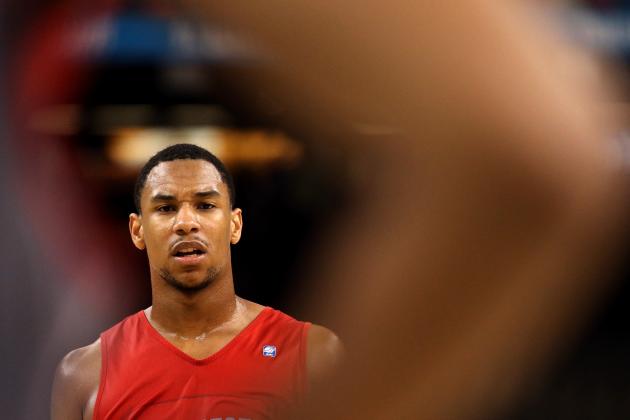 Ronald Martinez/Getty Images

Jared Sullinger, unlike Drummond before, posted decent numbers in college, averaging 17.5 PPG and 9.2 RPG, marking him out as one of the dominant forces in college ball.
Sullinger, however, is not a great athlete, and this could prove to be his Achilles' heel.
With the power forward position in the NBA currently being taken over by freaks of nature like Blake Griffin and Josh Smith, you have to worry whether Sullinger will be able to get his numbers against the league's longer, more athletic defenders.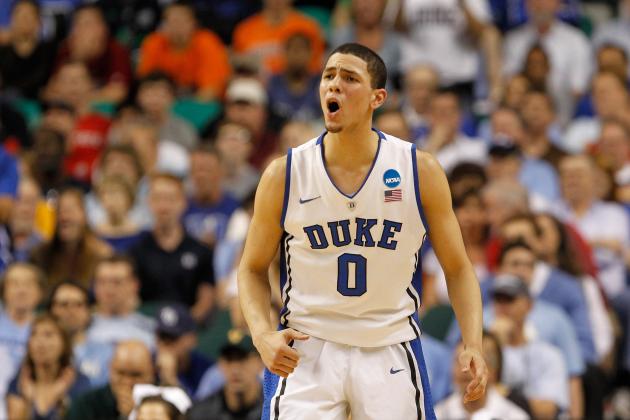 Streeter Lecka/Getty Images

Austin Rivers scored well at Duke, averaging 15.5 PPG.
That's where the good really stops.
Rivers' skills are perfect for the style of play of college teams, but translating that style to the NBA is going to prove high-risk.
Rivers dominates the ball. Duke were happy to pitch him the ball and let him go into isolation mode fairly often.
Not too bad, if he can get his shots to fall. In the NBA, though, with its prime-time defenders, that is unlikely.
Foul shooting will be an issue, too (.658 in college), which, in turn, is made worse by his inconsistent jump-shooting. If his jumper isn't going well, he'd need to adapt and drive to the hoop more. With such poor free-throw shooting, he's going to have trouble scoring.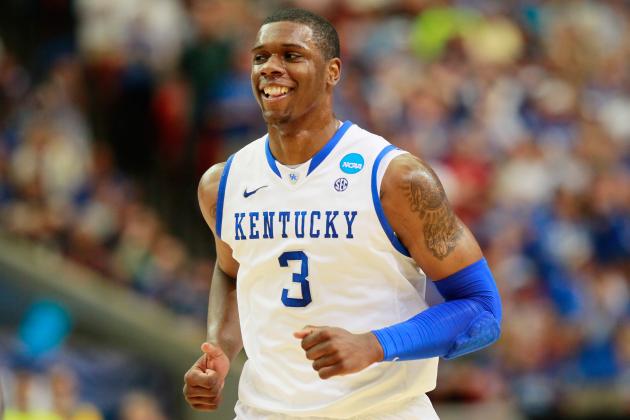 Kevin C. Cox/Getty Images

Terrence Jones was one of Anthony Davis' talented Kentucky teammates that had success this March.
Like Rivers, Jones will have to figure out how he's going to score in the NBA. Jones is a poor foul shooter, a non-entity from behind the three-point line and his numbers in his second year in college were not as good as his first—not a major issue, but a cause for concern nonetheless.
Jones will either be able to rectify some of his shooting woes or he will have to carve out a niche to avoid becoming a washout.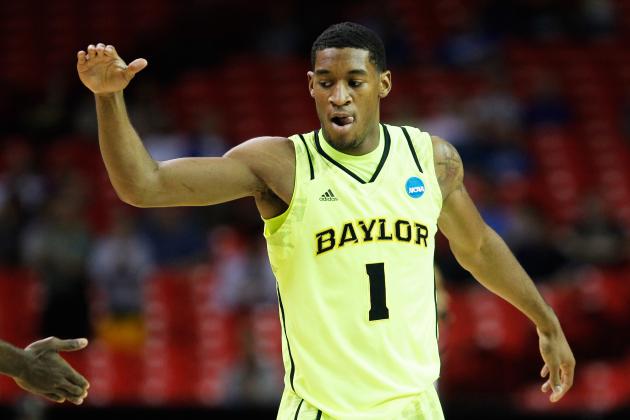 Streeter Lecka/Getty Images

Perry Jones has perhaps the biggest potential for being a bust in 2012.
Jones has all the weapons needed to be a lottery pick, even as high as the top five in some mock drafts, but there remain gigantic question marks over his mental ability.
Jones was not a dominant force in the NCAA, but his numbers were decent (13.5 PPG, 7.6 RPG).
The problem was his invisibility in key games. Jones seemed to shrink away from the limelight when others would have grown and taken their game to the next level.
This links in some with the fears for his consistency, another must for prospects, as NBA teams really covet players who can come in every game and give you the same numbers. It lets them plan things accordingly when they know what production they are going to get from which players.
Another small concern: Jones did not improve his numbers from year one to year two at Baylor.