Breaking Down New Air Jordan 12 Retro "Playoffs" Shoes
April 19, 2012

If you love your sneakers, you have already marked April 21 down on your calendars.
That is, the day when some sweet Air Jordan 12 Retro "Playoffs" drop. 
I am liking what I see from initial pictures and video on the new Retro 12s, which seem to have had subtle tweaks in all the right places. 
You can get your pair this weekend when the shoe is released on Saturday, but will have to fork over $160 to get them. 
If you love your Jordans, you may in fact think that price is worth it.
Let's dive right in and take a look at some sweet-looking sneakers.
Video:
Pictures Taken Via Kicks On Fire.
Wow Factor: 9 out of 10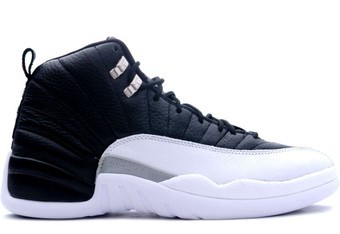 These things are just flashy enough for me. The chrome eyelets at the top is just enough jazz to an otherwise muted shoe that is dominated by a two-tone colorway. 
The black uppers is a tad more glossy than we would have thought, making these things pop where they need to. 
Too often we see sneakers that get heavy handed to wow us, but these don't have to. People will notice these things, and for all the right reasons.
Design: 9 out of 10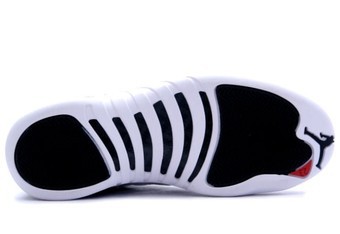 There is nothing to hate about this shoe. I even like how the outsole is finished with the jumpman at the top of the foot. 
Overall, nice accents of Jordan with a 23 at the back and a "Two-3" running down the tongue. The animal print is muted on the front of the toe as well, giving the shoe an overall cleaner feel to it.
Overall Swag Grade: 9 out of 10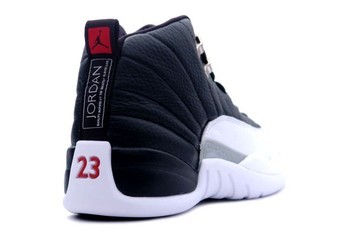 This one is an instant classic. 
You may not stop traffic, but they are definitely going to get you noticed for the simple fact that these latest Jordans are clean. 
The two-tone works wonders when you consider the subtle accents of red and grey thrown in.
However, are they a must-buy pair of sneakers? 
I leave that entirely up to you, but these will have staying power, because a shoe like this never goes out of style.