NBA Rumors: Latest News Ahead of Free-Agent Deadline
March 22, 2012

Chris Chambers/Getty Images
It's time to make one final push toward the playoffs. Friday looms as the last chance a team has to add a waived player that will also be eligible for the postseason. 
There are some fine players still available on the open market ready to lend a hand to a contender in need. 
These are not some game-changing studs, but that is hardly the point. Playoff teams a re already stacked with the talent that makes them winning ball clubs. 
These are the crucial players that will add that last modicum of depth that very well could push them over the top. The postseason is more of a marathon than you think, and these are the deals in the works to make it manageable.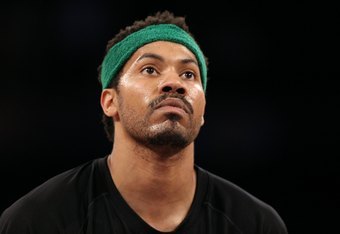 Christian Petersen/Getty Images
This may be the last we hear of Wallace, who very well could stay retired, but we will not know until after Friday.
Fox Sports' Chris Tomasson reports via Twitter:
Rasheed Wallace will wait until after Friday's deadline of players waived eligible for playoffs before decision on coming out of retirement.

— Chris Tomasson (@christomasson) March 20, 2012
As a non-waived player, Wallace can assess which team is willing to take a chance on him after the slots are filled Friday. 
Boston Celtics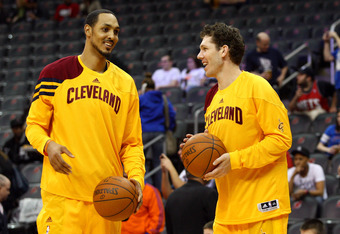 Chris Chambers/Getty Images
The Celtics need a big man in a bad way. They lost Jermaine O'Neal and Chris Wilcox for the season and now have eyes on Ryan Hollins. 
The Cavaliers waived the center, and Yahoo Sports' Adrian Wojnarowski reports the next stop for him is the Celtics.
Center Ryan Hollins expected to clear waivers and is waiting to sign with Celtics, agent Todd Ramasar said. Hollins close with KG & Pierce.

— Marc J. Spears (@SpearsNBAYahoo) March 22, 2012
Brian Cook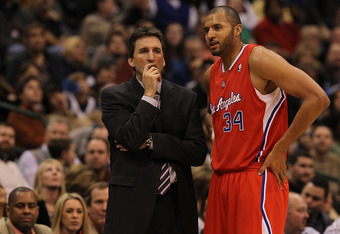 Ronald Martinez/Getty Images
Lastly, we come to a big that can give a team depth with his mid-range jumper. Brian Cook was expected to seek a buyout after his trade, but that seems unlikely now. 
The Washington Post's Michael Lee reports Cook is happy with the Washington Wizards and is now willing to see out his time there. 
Before Brian Cook joined the Wizards in Memphis, the veteran big man considered seeking a buyout in order to join a playoff team. The Wizards were even willing to accommodate his desires...

But Cook's agent, Mark Bartelstein, said this week that his client doesn't plan to actively pursue a buyout by Friday's deadline for the rest of his $1.3 million salary
Friday looms as the next deadline for teams to solidify their postseason teams. While it will be far more quiet than the trade deadline, it is no less important for teams looking for value at the most important time of the season.