4 Reasons Ramon Sessions Is Just What Los Angeles Lakers Need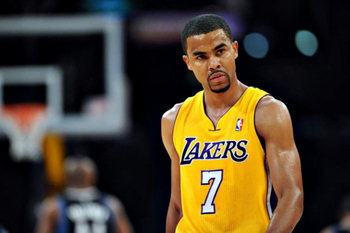 Without a doubt, Ramon Sessions helps the Lakers and will be a considerable improvement over Derek Fisher and Steve Blake. There are numerous reason why the Lakers needed Sessions, but there are four main ones that show how he helps the Lakers directly.
If Sessions can commit himself and the Lakers play him correctly, then we'll have a gem obtained for a draft pick.
He Provides a Speed Boost
The Lakers are slow. In comparison, the Celtics are slower, yet their point guard can push the pace faster than just about anyone not named Rose.
Every team needs someone who can push the pace and get the defense on their heels. Rondo, Rose, Westbrook, CP3, Parker, every strong team right now has one.
While Sessions isn't exactly on par with those guards, he is just as fast and will help get the Lakers moving. The speed will help on the defensive side of the ball as well, as Sessions will have to guard those point guards and should at least be able to keep up with them—unlike Fisher and Blake—allowing for less help defense and less open shots for the opposing team.
He's Young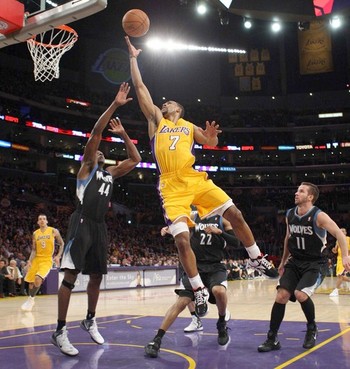 And that's just what the Lakers need. On both of their championship teams, the Lakers had the perfect mix of veteran and young talent. If the vets were having an off night, the young guns would come off the bench and provide a much-needed shot in the arm.
It was why the Lakers were so good on the road a few years ago and are terrible now. What's worse is that, seemingly overnight, all their young talent disappeared. Farmar, Brown, Odom, Vujacic and Powell were lost due to various reasons, but never replaced.
Instead, we added older role players and the team as a whole aged significantly.
Sessions allows the Lakers to start rebuilding with young talent. If the Lakers are smart, Sessions and Hill will just be the start and they will find more over the summer free agency.
He'll Ease the Burden
Kobe plays too many minutes. Bynum and Pau are okay, but they're above average in minutes as well. Sessions allows them to sit an extra minute or two, which, over the course of four quarters, helps greatly.
Mix this in with the fact that Sessions can run the fast break and create his own shots and it allows a much-needed lift off of Kobe's shoulders.
He's a Strong Setup Artist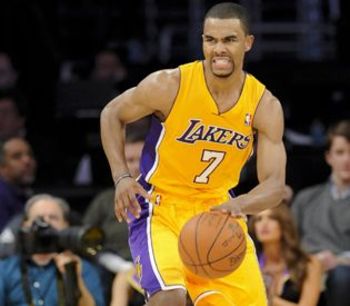 In going with easing the burden, he'll also provide what the Lakers need on a more consistent basis: ball movement. Sessions is a great passer who has no problems setting up Bynum and Gasol on the fly.
This is extremely important for a few reasons, but the main one is that it puts the ball in someone other than Kobe's hands, thus allowing him to move around the floor and get his shot.
It's one of the main reasons why the Thunder are so good. Durant can move anywhere when Westbrook has the ball in his hands, allowing for fewer double-teams and more one-on-one situations—something that Kobe desperately needs.
Keep Reading

Los Angeles Lakers: Like this team?