12 NBA Players Who Will Never Live Up to Their Video Game Personas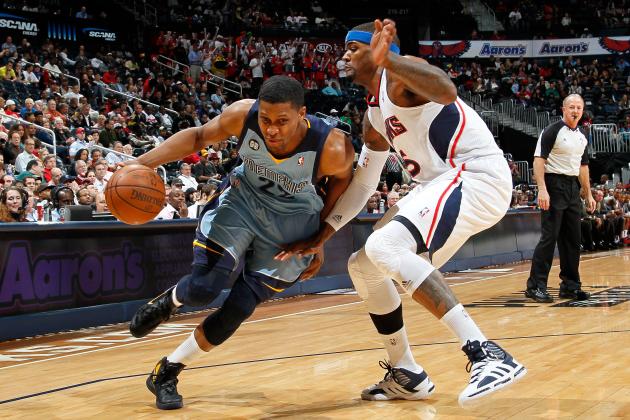 Kevin C. Cox/Getty Images

If you've ever played NBA 2K12 with me, then you'll know I don't play the game the right way. Video game basketball is fundamentally different than real-life basketball in a multitude of ways.
I grew up being the tallest guy on the court most of the time that I played, even if it was just by an inch or two. I never played with any extremely tall people, save for one guy who was skinny as a rail that I was able to keep out of my lane pretty easily.
Because of that, I've always been a fundamentals guy and certainly never a flashy shooter.
If I had the size, skill and in-born athletic ability that the players in the NBA have today, I would argue that I'd be a pretty good player with the mentality that I approach the game with.
However, this style of play that I've grown up on translates terribly to video games. Because of my upbringing, I'll tend to plant myself in the lane with a big fellow (Marc Gasol is currently my favorite big man to use) and keep anyone from getting near the hoop. That works fine and I keep points in the paint to a minimum, but I get lambasted on jumpers.
I can't keep the presence of mind enough to guard a man up top and then switch down low before he beats me off the dribble, I'm just not wired to do it.
To this day, my biggest accomplishment in the world of video game basketball has been scoring 122 points with Arvydas Sabonis in NBA Live 1998, which should speak to how well my ability to play basketball games has aged as I have.
Because of the importance placed on shooters in video games, I lose, and I lose a lot. But that's given me a bit of a realization in comparing video game basketball to real-life basketball. Some guys can absolutely destroy teams in a video game, but when you see them on an NBA court, it's quite a bit different.
If a guy can hit the jump shot, then it's all up to the fellow with the controller in his hand. With ease, you can see a guy like Danny Granger go off for 60 points when he is hard pressed to get more than 30 on any given night.
Those guys are scattered throughout the NBA, but as I see it, there are 12 of them who are the biggest culprits.
Begin Slideshow

»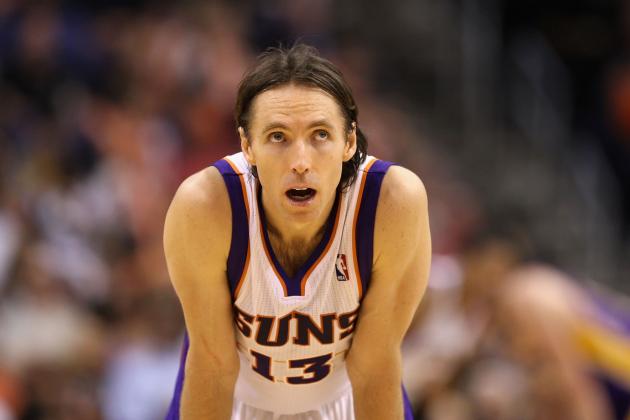 Christian Petersen/Getty Images

This isn't a knock on the 38-year-old Steve Nash that's leading the league in assists in the flesh, this is just a testament to what I think is the respect Nash is given and his abilities over the years.
Putting Steve Nash on the court in a video game is just asking for a player to drain three threes in a row before unleashing a pump fake and driving into the lane, where he'll either draw a foul or kick it out to a teammate for a wide-open three.
Nash in real life has the ability to tear up a defense, but Nash in a video game is still playing like Nash of five years ago, at least, playing with speed and intensity rather than guile and skill.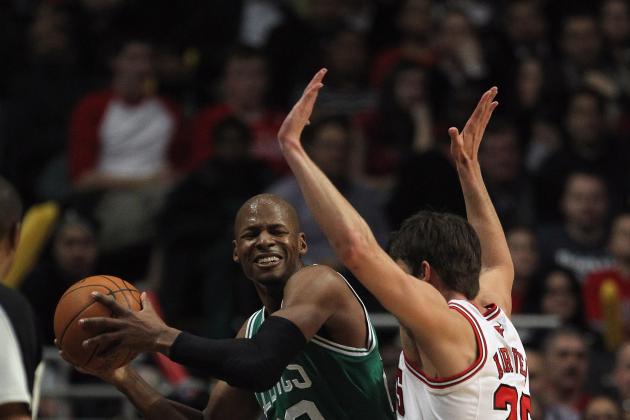 Jonathan Daniel/Getty Images

Ray Allen is usually the highest-ranked three-point shooter in any given NBA game these days, making him possibly the most dangerous player in the game who isn't necessarily a "superstar."
Couple his ability to hit the long ball with enough skill with the ball in his hands left and you've got a guy who can take advantage of the smallest amount of space on the three-point line and the slightest hesitation when being guarded outside.
In the hands of a player who can get hot from the three-point line quickly, Allen is a 40-point game waiting to happen.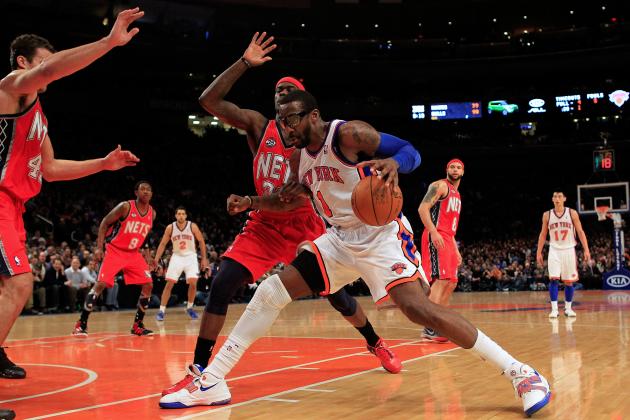 Chris Trotman/Getty Images

Playing in a video game as Amar'e Stoudemire is like playing as a mixture of Dirk Nowitzki and Wilt Chamberlain.
I'm not sure what it is—possibly a mixture of Amar'e's past greatness and the fact that he's getting all the exposure playing in New York today, but he is able to shoot consistently from anywhere on the court and still has the presence of mind and ability to dribble and drive before unleashing a mid-range jumper or making a shot with contact.
Real life Amar'e can definitely still shoot, but his quickness is greatly diminished from even just a few years ago after an array of microfracture knee surgeries.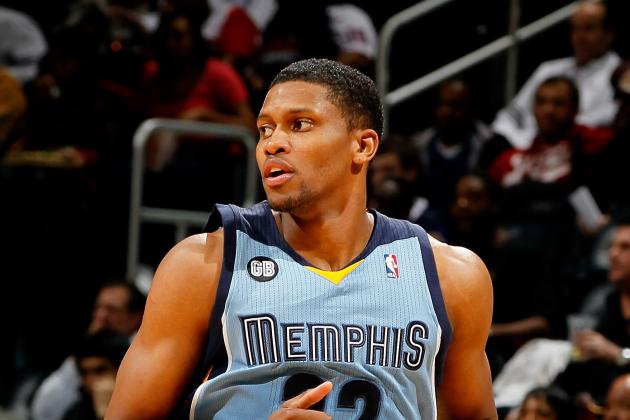 Kevin C. Cox/Getty Images

Video game Rudy Gay is given an array of skills that any other superstar would have, the only problem is that real life Rudy Gay is not a superstar. Currently, he's stuck in that weird in-between stage where guys like Danny Granger and Andre Iguodala have spent their careers.
It's not a bad thing, it's just that he's not quite a superstar.
Gay is a good shooter in real life, which translates well to video games, plus he has great handles, the speed of a young fellow and has the ability to go on one of those LeBron-like streaks where he'll hit any shot he takes as long as it is on the right side of the court.
Rudy Gay is good, but video game Rudy Gay is Hall of Fame good.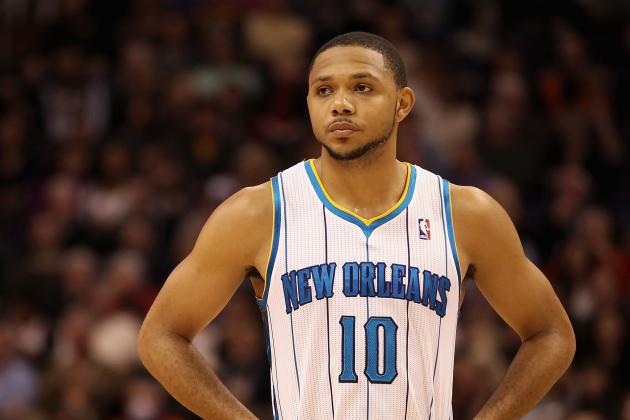 Christian Petersen/Getty Images

Eric Gordon is another fellow who is young and is held in very high regard around the league, which means he's got a video game character to match.
I don't think it's that the video game developers got ahead of themselves when throwing out ratings for Gordon, it's just that he showed off his ability early and everyone else decided that he was going to be a great player before he had the chance to develop.
The video game character is just going along with that.
That jumper and his youthful quickness give him the ability to play inside and outside, which is a valuable skill in a video game character.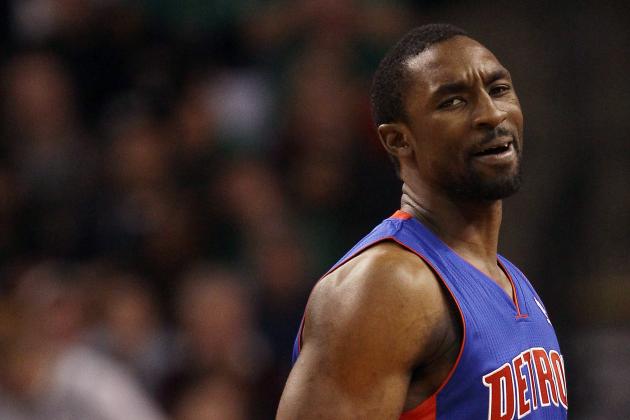 Elsa/Getty Images

Talk about too much love for a washed-up player who is lucky to be deemed a has-been these days.
Ben Gordon has the ability to shoot, which usually makes for a good player in a 2K game, but what really makes him unable to live up to his video game persona is the intangibles that can't be included in the game.
Video game characters can't loaf around the court in the sulky, unmotivated fashion which now seems to be Gordon's playing style. Real-life Ben Gordon still brings a bit to the table, unfortunately he takes a lot more off the table. That's just not something you can see in video game Gordon, who is only bringing things to the table.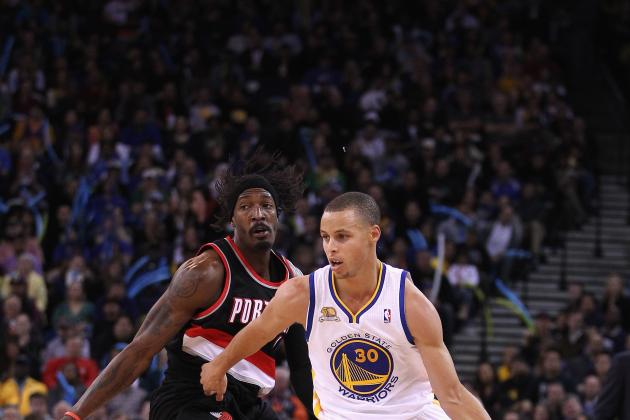 Ezra Shaw/Getty Images

Stephen Curry is one of the best shooters in the league, so it doesn't bother me when he goes off from the floor, but he's also one of the worst perimeter defenders in the league for a guy who is considered a "star" caliber player.
Beyond that, Curry is displayed as a younger, faster Steve Nash in the 2K games, which means he's draining threes while splicing his way around defenders and into the lane to get the defense to become distracted, leading to easy points.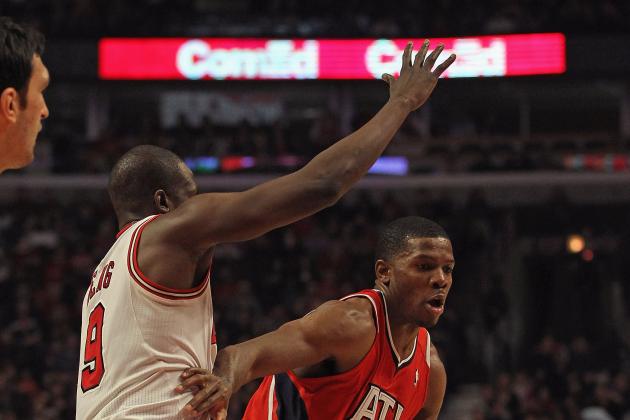 Jonathan Daniel/Getty Images

The problem with video game Joe Johnson compared to real-life Joe Johnson is that the real one is a player who happens to be over the hill as a basketball player. Video game Joe Johnson is still playing as a superstar.
Johnson's absolute peak was between two and four years ago or so; he's been wavering ever since.
Real-life Johnson's value has dropped dramatically, as his ability to score on his own and distribute the ball, but video game Johnson is still able to do these things rather regularly.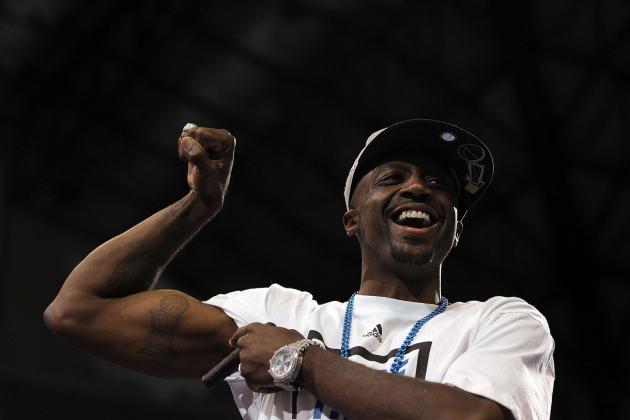 Ronald Martinez/Getty Images

When you find yourself faced up against a streak shooter like "JET," the best thing you can do is try to play tight on him and hope your big guys can pick him up when he starts to burn you.
This generation's "Microwave," Jason Terry heats up quickly in real life, even quicker in a video game as a three-pointer with just enough space to get it to fall leads to another, and another, and another. Before you know it, this guy has 25 points on you and it's just the third quarter.
With the ability to drive off the dribble or shoot from range, Terry is like a poor man's version of Kobe Bryant in his prime when it comes to video games.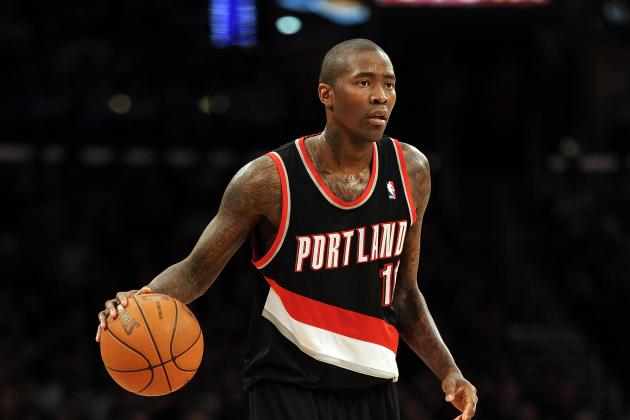 Harry How/Getty Images

For a guy who is nearly as good at getting hot as Jason Terry, Jamal Crawford does equally well as a video game version of himself.
When you encounter Crawford on a video game, there's no stigma looming with him as a bit of a moody player and there's no in-born chucker mentality. It's all up to the guy using him, and as long as the shots are falling, they keep falling with Crawford.
His ability to shoot and keep the ball moving in the offense has allowed for him to be one of the most unexpectedly effective 2K characters.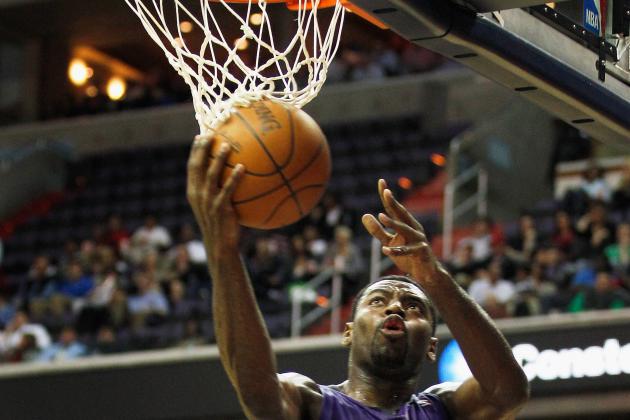 Rob Carr/Getty Images

Video game Tyreke Evans has basically become a bigger version of Monta Ellis with better defensive point guard skills, meaning he's basically a young Kobe Bryant.
He shoots and makes enough three-pointers to get that to translate to the video game, even though he has relatively poor percentages. He also has quick hands and a decent passing gene, which gives him the defense and a reason to dominate the ball in video games (real-life 'Reke dominates the ball, but that's just because he's a ball hog).
Evans will heat up quickly, throw around some passes and before you know it you're dealing with a guy approaching a triple-double.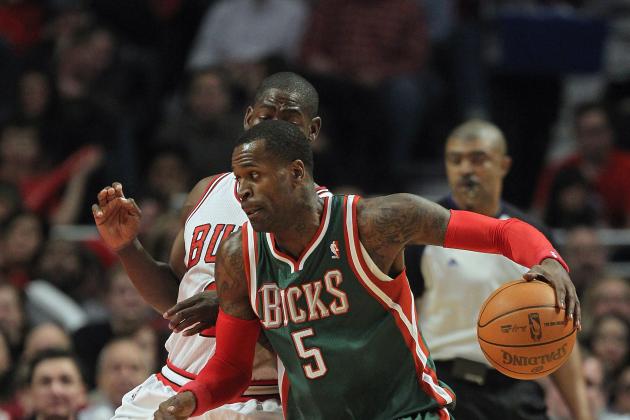 Jonathan Daniel/Getty Images

In his advanced age in the league these days, it has taken Stephen Jackson a lot to even stay on the court. At this point, Jackson is averaging just over 10 points per game, but it's taking him just over 10 shots every game to get there.
Not exactly the picture of efficiency there.
While his ratings have dropped as the season's run along and he's shown the world how much he's going to struggle, he's still up ahead of guys like John Wall, Tayshaun Prince, Andrea Bargnani, Anderson Varejao, DeAndre Jordan and his own teammate, Andrew Bogut.
Jackson is the typical player in a video game who would translate better than he should, as he's a good shooter historically and at one point was a good scorer, even the best on his team a season ago. However, the huge drop-off in production over the past three years has not been reflected; Jackson still plays like a poor man's Carmelo Anthony.
It's a shame they can't translate a "head case" trait to NBA games, otherwise Jackson would probably be evened out a bit.
If you are one of those twitterers, you can follow me @JDorsey33.