5 Reasons Jeremy Lin Shouldn't Be Compared to Tim Tebow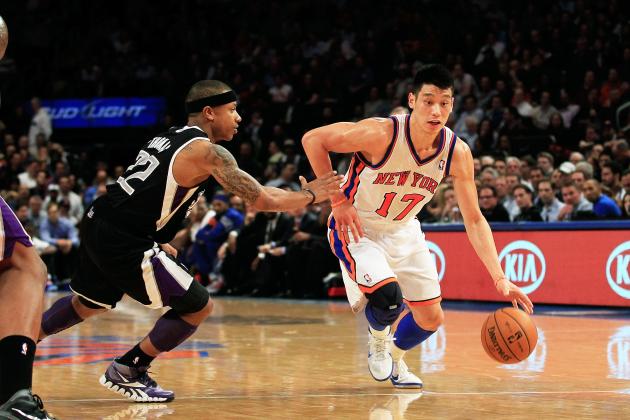 Chris Trotman/Getty Images
Jeremy Lin has taken the NBA by storm in 2012
Linsanity. Linsane in the membrane. Super Lintendo. Linception. Linderella.
It's only been a week, and New York Knicks point guard Jeremy Lin has instantly become a household name. Jerseys for the former Harvard star are flying off the shelves in NYC, and Lin continues to deliver big wins for a team that sits in arguably the biggest sports market in the world.
Of course, with the instant success will also come instant comparisons. Not surprisingly, most of these comparisons have nothing to do with the Association.
While some have compared his success story to retired NFL quarterback Kurt Warner, the most common connection has been drawn between Lin and current Denver Broncos QB Tim Tebow.
While there are some connections that can be made between these two athletes, this is absurd overall. There are a number of reasons why this is the case, but this abridged version will provide the five biggest reasons why Linsanity is in a class all its own.
Begin Slideshow

»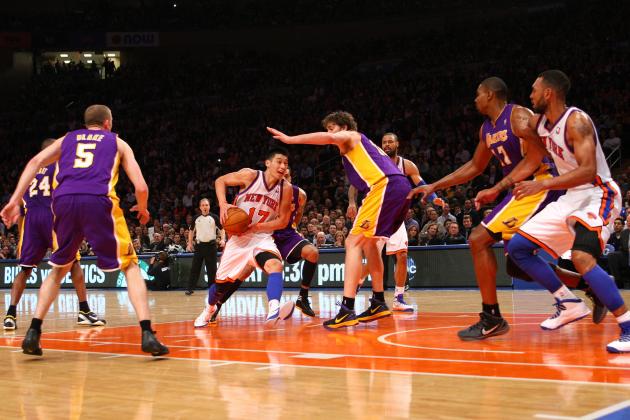 Chris Chambers/Getty Images
Lin came up huge against the LA Lakers
I'm not saying Tim Tebow isn't a solid NFL player, because he is. Actually, Tebow is probably a better athlete than Lin.
That being said, Lin has proven that he is a prototypical NBA point guard, as he can read the entire court and easily produce 10 assists a game. Meanwhile, Tebow struggles to complete 10 passes in a game and is often made to look silly against above average NFL defenses (See: Detroit Lions).
Lin has taken on some of the best and prevailed. He outscored Kobe Bryant to lead the Knicks over the Lakers, and he triumphed head-to-head against New Jersey's Deron Williams to give New York another win.
Tebow struggles with turnovers, especially against the better defenses his team faces. While Lin has had a few more turnovers than what would be considered ideal, the majority of these have come in pick-and-roll situations, leading one to believe that his issues lie more with timing than bad mental mistakes.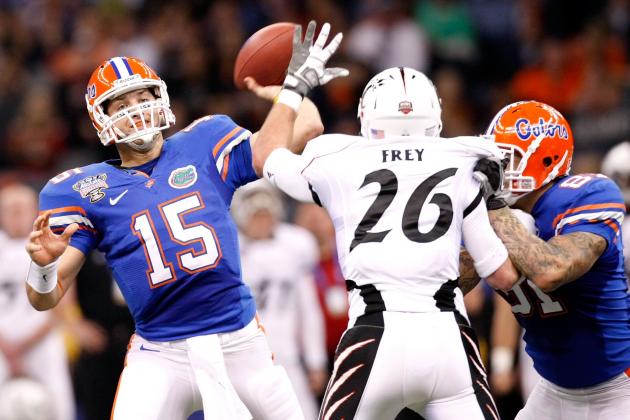 Kevin C. Cox/Getty Images
Tebow was one of the most saught after recruits out of high school
Tim Tebow could have played college ball anywhere after high school. He was being recruited by basically ever SEC powerhouse.
Jeremy Lin's best offer was to play walk-on basketball at Stanford.
Tim Tebow played for national championships at Florida under one of the best college coaches of his time in Urban Meyer.
Lin was a solid player at Harvard—a team that never made it to the NCAA tournament during Lin's career.
Tim Tebow won the Heisman Trophy, widely considered to be one of the most recognized awards in all of college sports.
Jeremy Lin almost won an award once.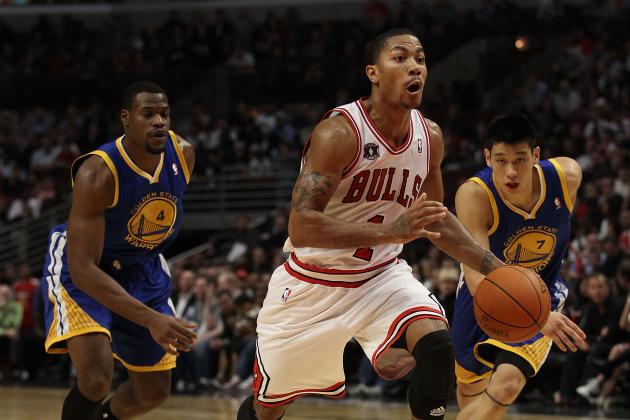 Jonathan Daniel/Getty Images
Jeremy Lin has spent time with a few different teams since his arrival in the NBA
Like high school all over again.
While pro scouts didn't see Tebow as the second coming of John Elway, he was expected to at least get drafted. Not the case for Jeremy Lin.
Tebow ended up getting drafted in the middle of the first round to the Denver Broncos, while Lin went undrafted and signed with the Golden State Warriors, where he saw little playing time.
While Tebow sat on the bench for a while, he was never really at risk for getting cut, while, prior to a week ago, Lin wasn't sure if he'd even be able to put on a uniform on a night-to-night basis.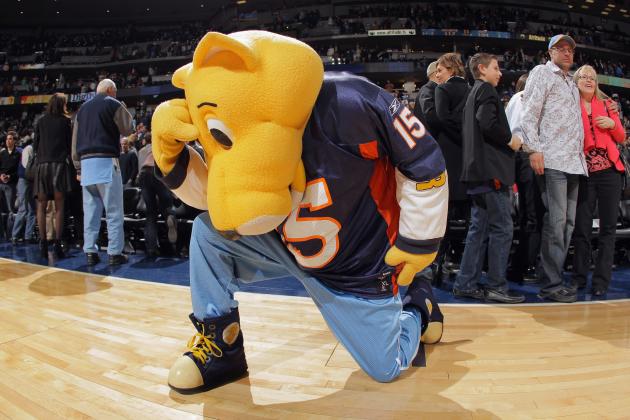 Doug Pensinger/Getty Images
Tebowing is a craze that has swept the sports world as of late
Let me preface this by saying that his religion is by no means a gimmick. It's fair to say that he is extremely genuine in his beliefs, and he merely wears his feelings on his sleeve. There's absolutely nothing wrong with this.
That being said, eventually, a point is reached where it goes from seeming like an "in the moment" scenario to something that that is more reflective of pure showmanship. Tebowing is an excellent example of this.
Jeremy Lin has never been caught Tebowing. Jeremy Lin just plays basketball. Occasionally he yells, but that's about it. Remember, this isn't an argument for one player being better than the other; actually, it's just an argument that the two aren't comparable. This example alone proves this to be true.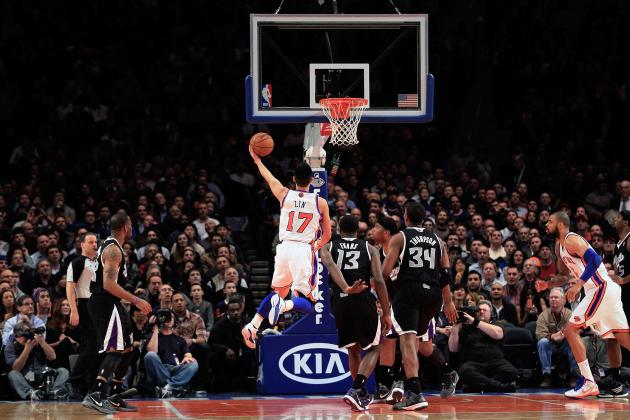 Chris Trotman/Getty Images
Lin could be a household name in the NBA for years to come
There has to be something said about Lin playing in New York, while Tebow is playing in Denver. Say what you will, but these are two very different markets.
Lin has turned himself into perhaps the biggest name in all of New York sports right now. Keep in mind that this includes Derek Jeter.
Tebow really doesn't have anyone to compete with for that title. Not very many people outside of Denver can even name the starting point guard for the Nuggets.