NBA Rumors: 4 Most Likely Landing Spots for Brandon Jennings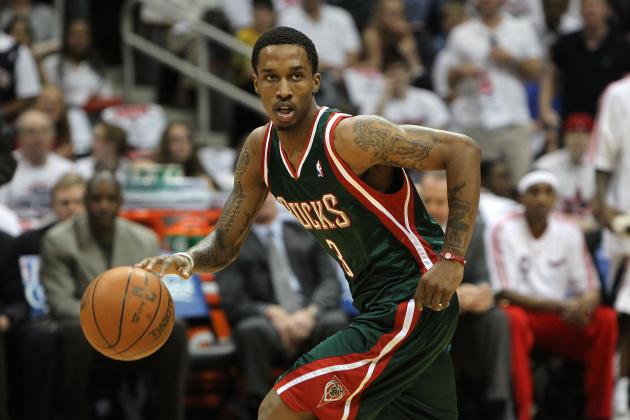 Mike Zarrilli/Getty Images

Brandon Jennings made Milwaukee Bucks a little squeamish this week with his declaration that he may not be back in Wisconsin next season.
"I am going to keep my options open, knowing that the time is coming up," Jennings told ESPN. "I'm doing my homework on big-market teams. I'm not saying I won't (sign an extension with the Bucks) and I'm not saying I will. I'm just keeping my options open.''
The news probably doesn't come as a surprise as this has become the new trend in the NBA. Smaller market teams get to draft star players, develop them and watch them shine for a couple years, all before they run off to a bigger market and flashier lights when the day that rookie contract runs out.
Jennings' comments make it seem likely that he will be the next star to leave a small market for a bigger one, but still gave hope to the Bucks and their fans. Jennings may just be politically correct in saying he hasn't ruled out a return, but at this point, it's something the Bucks may need to cling to.
Begin Slideshow

»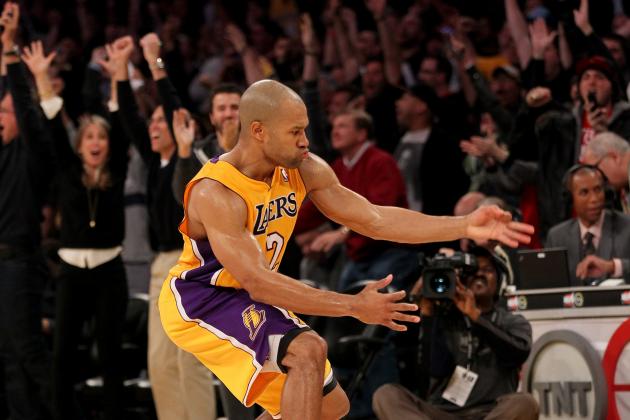 Stephen Dunn/Getty Images

It is no secret that the Los Angeles Lakers need some help at the point guard position. With an aging Derek Fisher, the Lakers can't rely on that to be sufficient enough going forward.
The addition of Jennings would have a huge impact right away with a core of Kobe, Gasol, Bynum and Jennings for the next couple seasons and leave the future a lot sunnier in L.A. with Bynum and Jennings as the future.
L.A. would fit the huge market that Jennings is looking for and give him a chance to compete for rings alongside one of the NBA's best.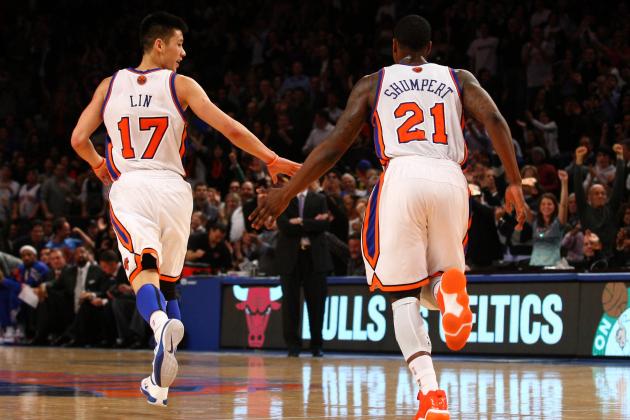 Chris Chambers/Getty Images

Before Jeremy Lin exploded onto the scene, the Knicks were in crucial need of a point guard. They seem to have found their man in Lin, but with less than five starts under his belt, he will need to maintain his solid level of play throughout the season.
If it wasn't for the emergence of Lin, the Knicks would probably top the list as a likely landing spot for Jennings.
Jennings would benefit from playing with Amar'e Stoudemire and Carmelo Anthony, but would be limited in the amount of shots he got. For the most part, though, Mike D'antoni's system would be a good fit for Jennings who would help to up the tempo.
New York also happens to be the biggest market.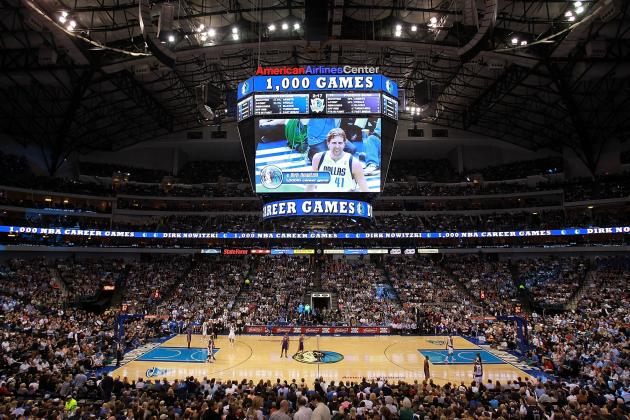 Ronald Martinez/Getty Images

With Jason Kidd nearing the end of his playing days, Brandon Jennings could find a nice home in Dallas playing with the Mavericks. Coming off of their championship season, the Mavericks are playing at a playoff level once again, but continue to struggle with consistency.
This in part may be due to the lack of fire coming off a long, grueling season ending with such high emotions. The addition of Jennings could offer a spark for the Mavericks and help them stay competitive around Dirk Nowitzki—at least for a few more seasons.
Dallas would also fit the big market that Jennings is hoping for.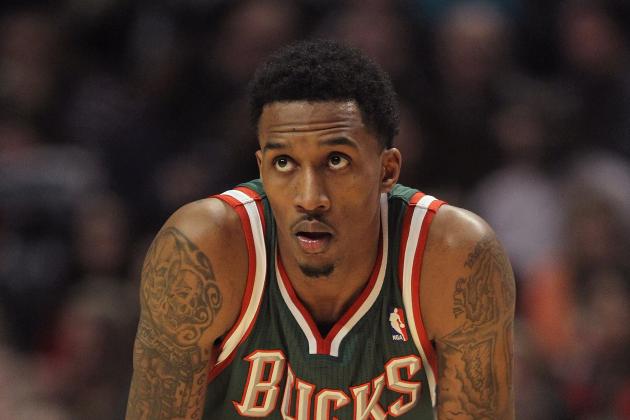 Jonathan Daniel/Getty Images

After all is said and done, there is a good chance Jennings is right back in Milwaukee next season. Jennings has stated he wants to explore bigger markets, but in order to do so, Jennings may have to take a reduced salary from a competitive team with pieces already in place.
If money becomes an issue, the Bucks may be able to keep Jennings by offering a hefty contract.
Most of the big market teams are set at the point guard spot or will make other moves to bring in other players. While Jennings is a top talent in the league, he most likely won't find what he is looking for. In Milwaukee, he can be "the guy" and take the big shots. If goes elsewhere, he may just be another guy on the roster.